I have probably mentioned this before, but it is worth mentioning it again. Double Stuf Oreos are my weakness. I just can't say no to eating them when they are in the house. I think I may have a problem. I try my very best not to bring them into the house, but somehow when I went to the grocery store this weekend, they jumped into my shopping cart. I knew I had to prepare something using the cookies to save me from eating the entire package at once. I thought about making
Cookie and Cream Cupcakes
, but my stepson Caleb mentioned wanting a pie so I started thinking about using the cookies as a pie crust the same way I would make a crust using graham crackers. Then I thought about the pies I used to make with pudding and these mini oreo pies were born. I knew the recipe was a success when Caleb was going back for seconds before I was able to sit down to eat my first one and before I went to bed he told me again that it was awesome! I really couldn't argue with him. I must warn you that this dessert is very rich, but the great thing about a mini pie is instant portion control.
I made this dessert with regular oreos and chocolate pudding, but for those of you who don't like chocolate (I'm talking to you Kristen), you can easily make this with Golden Oreos and vanilla pudding.
I tried squeezing out 12 of these pies, but it works better if you just make 9.
Ingredients
16 Oreo Cookies
2 tablespoons of butter, melted
1 cup cold milk
1 pkg (3.4 oz) Chocolate Instant Pudding
1/2 (8 oz) tub Cool Whip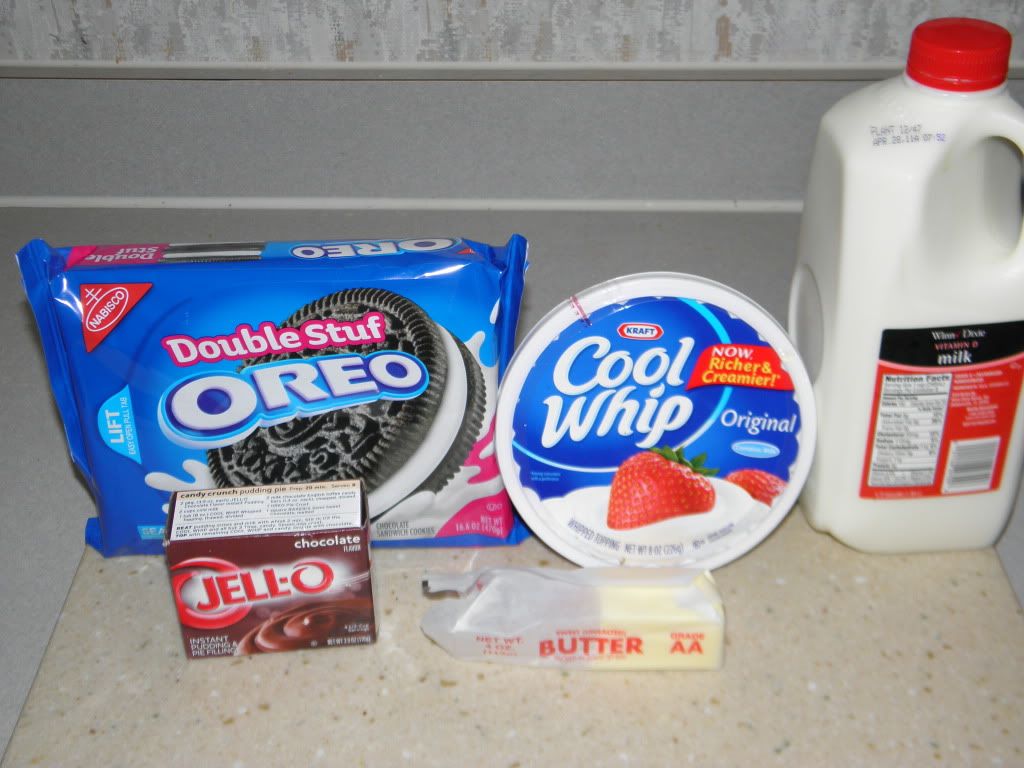 Directions
Line 9 cupcake cups with cupcake liners
Finely crush 12 of the cookies and mix with butter.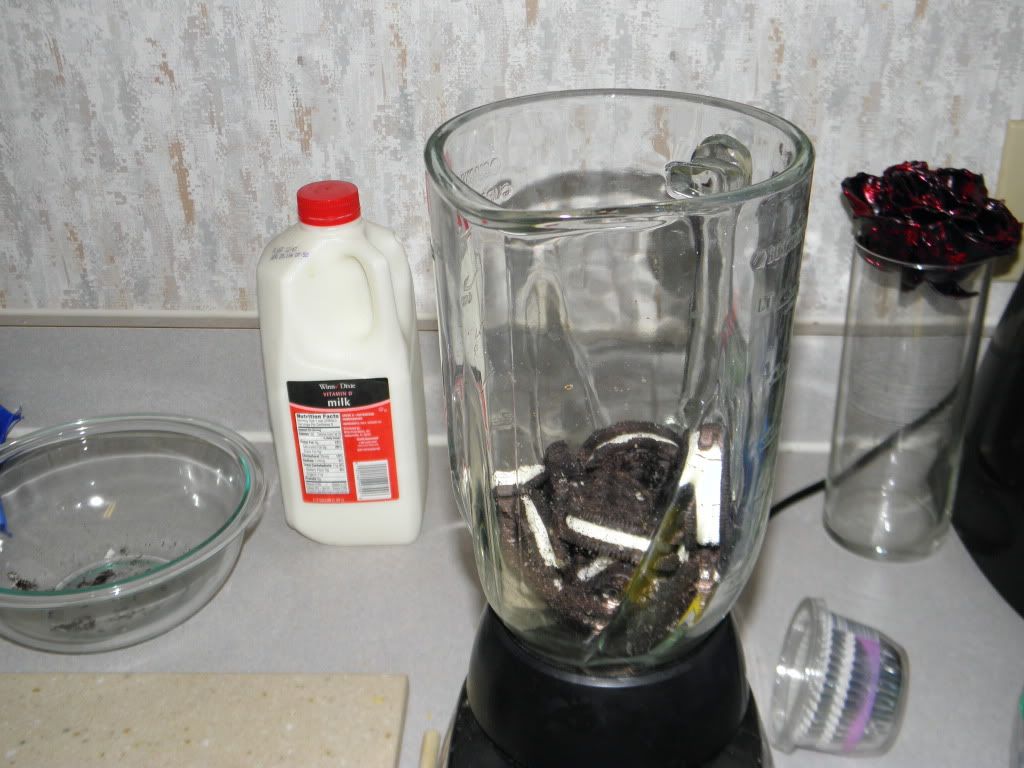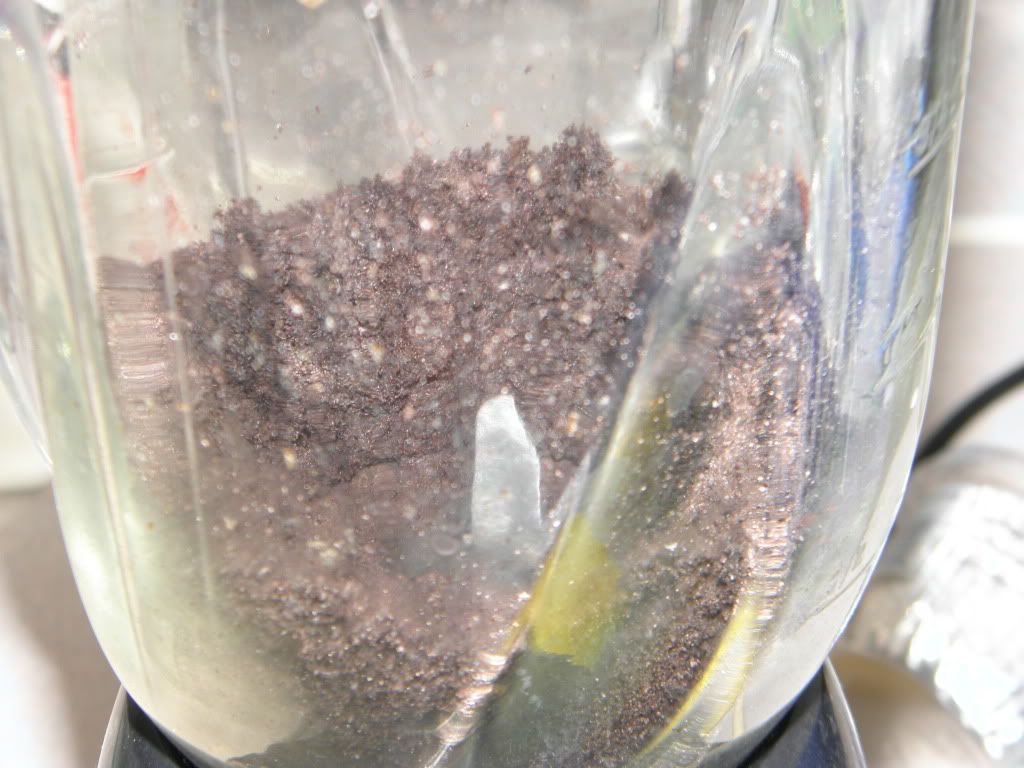 Add about a tablespoon of the mixture to each cupcake cup, pressing firmly onto the bottom and up the side.
Pour milk and pudding mix into a bowl and blend well using a wire whisk. Beat for about two minutes.
Spoon about 1 to 1 ½ tablespoon of pudding into each cup.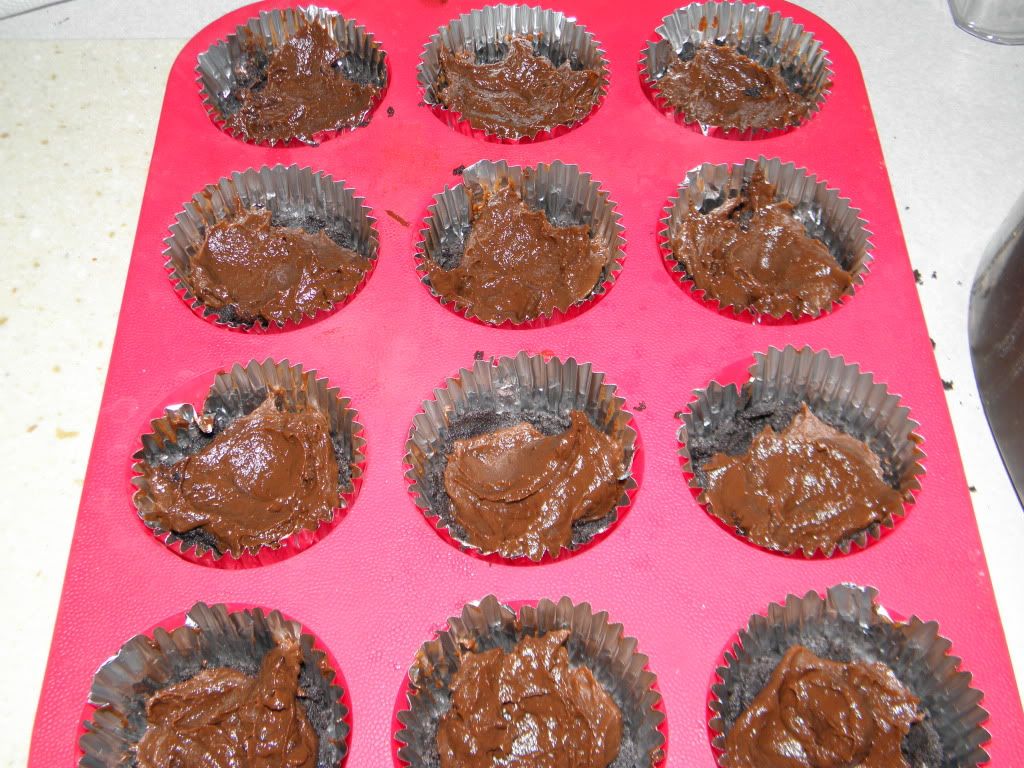 Stir about ½ of the Cool Whip into remaining pudding and spoon a tablespoon of the mixture into each cup.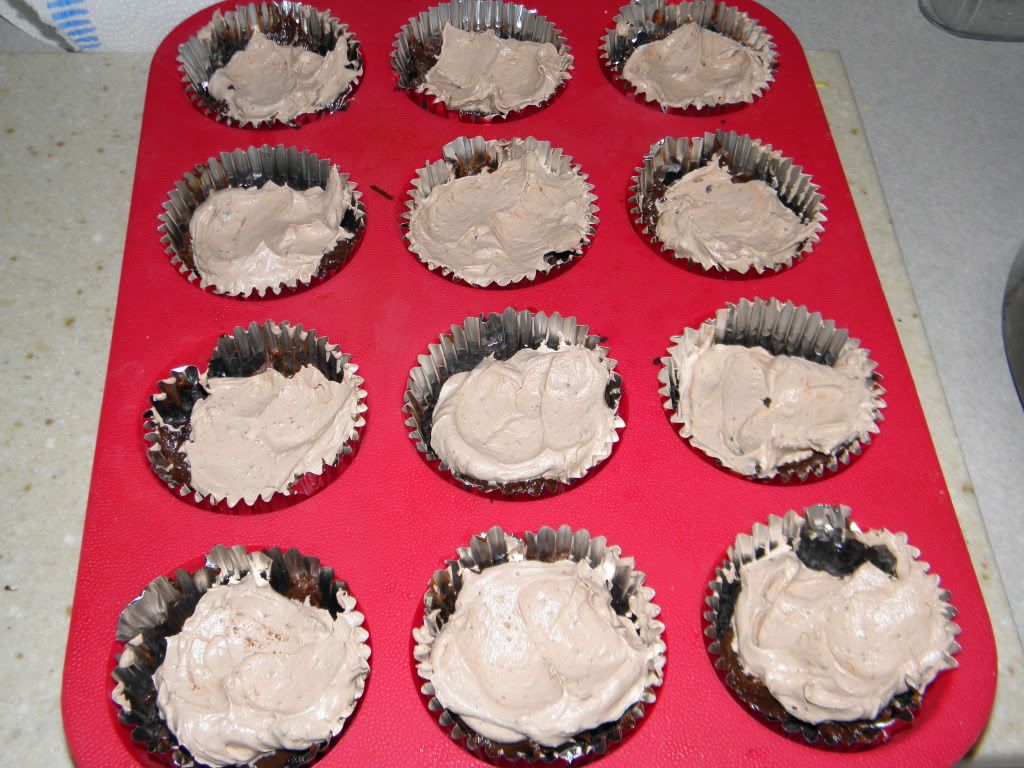 Crush the remaining Oreos and mix with the remaining Cool Whip.
Top each mini pie with this mixture.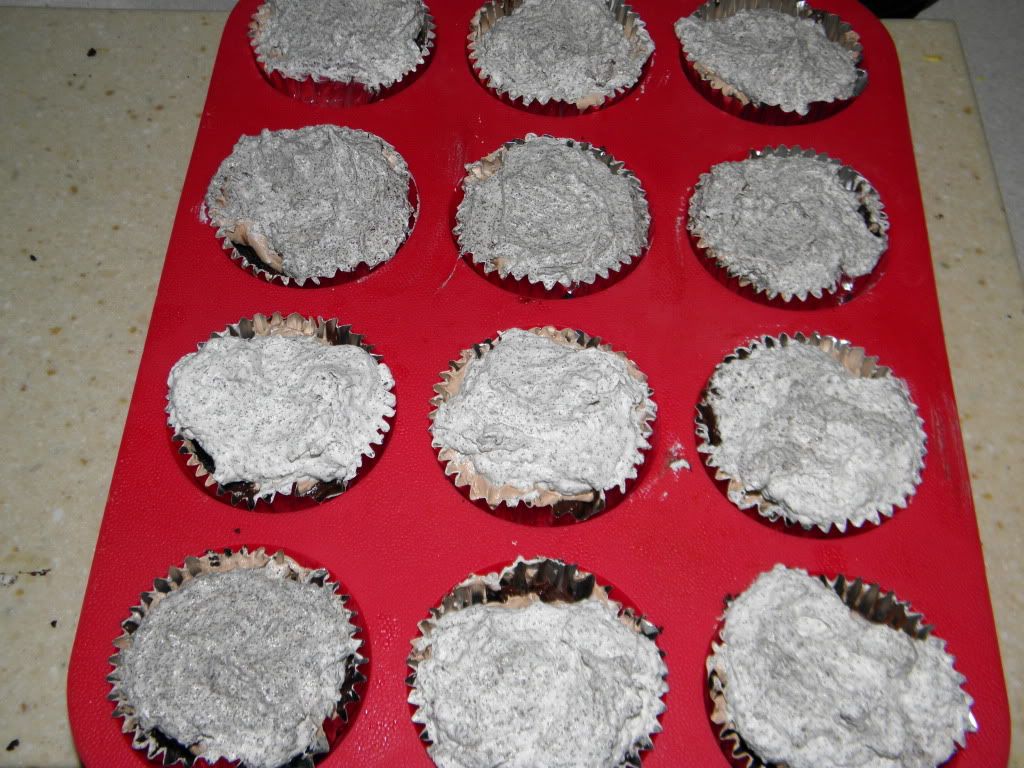 Refrigerate 2 - 3 hours or until set.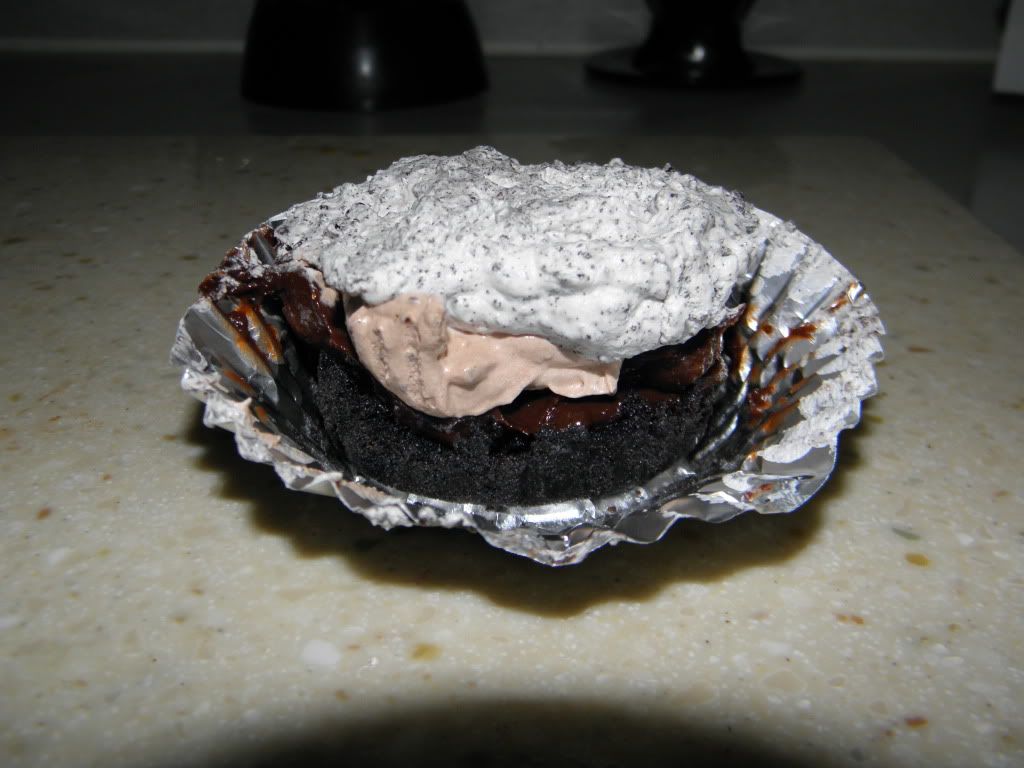 Nutritional Information
Who cares?! It is ok to indulge every once and awhile!
Print this recipe