Fall is in the air, or so everyone keeps telling me. I live in Florida, and this past week the temperature has been in the nineties. So I have to live vicariously through my northern friends who brag about the cooler weather and having to put on a sweater. Michael would say we are the lucky ones since we are still running around in shorts and flip flops, but I miss autumn. I miss the cooler weather, the leaves changing colors and the briskness in the air. The only reason I really know it is fall is because the fall TV season has begun. My old friends are back and I get to check out some new ones. We are television junkies in my home. My favorite show is Bones, but that is starting later in the season. Sarah Michelle Gellar is back in a new show called Ringer. Buffy is one of my all time favorite TV shows, so it is great to have her back on TV.
Anyway, you didn't come here to have me ramble on about TV. I'm sorry I am easily distracted. Don't ever wave anything shiny in front of me.
Apples are the fruit of fall and today is National Apple Dumpling Day so I thought I would try to make some. Most of the easy recipes I found online used crescent rolls, I decided to used cinnamon rolls. They are a little bit messier to work with, but I think the extra cinnamon flavor really works for the apple dumplings. Plus the scent of them baking is better than any potpourri.
Ingredients
1 Cup Water
1 Cup Sugar
1/8 tsp Nutmeg
1/8 tsp Cinnamon
2 tbsp Butter
1 can Cinnamon Rolls (5 count)
3 - 4 Apples
3-4 tsp Sugar
1 tsp Cinnamon
1 tsp Nutmeg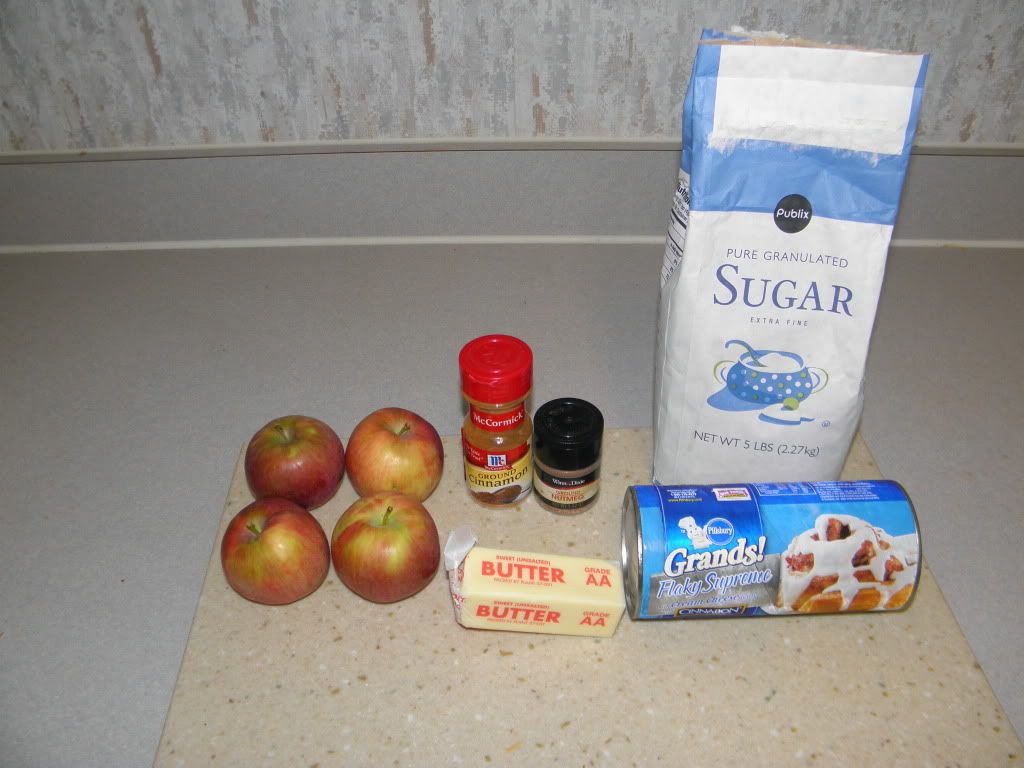 Directions
Add the sugar, butter, water, cinnamon, and nutmeg in a small saucepan.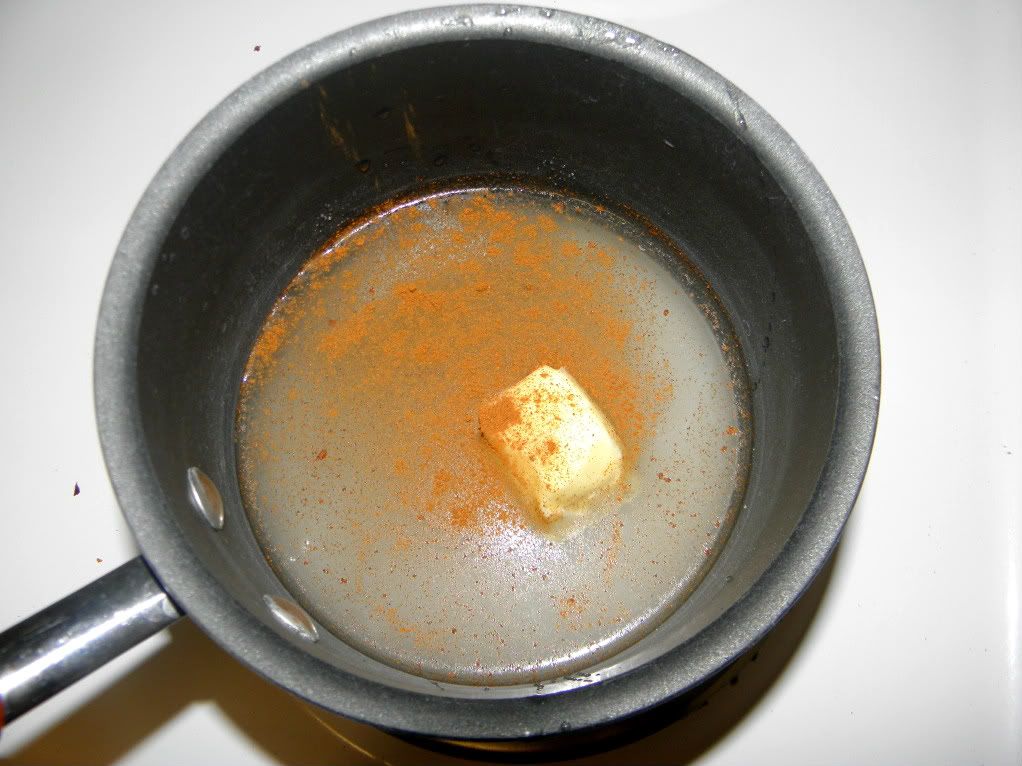 Bring to a boil.
Remove from heat and set aside.
In a small bowl combine 3-4 teaspoons of sugar, a teaspoon of cinnamon and a teaspoon of nutmeg.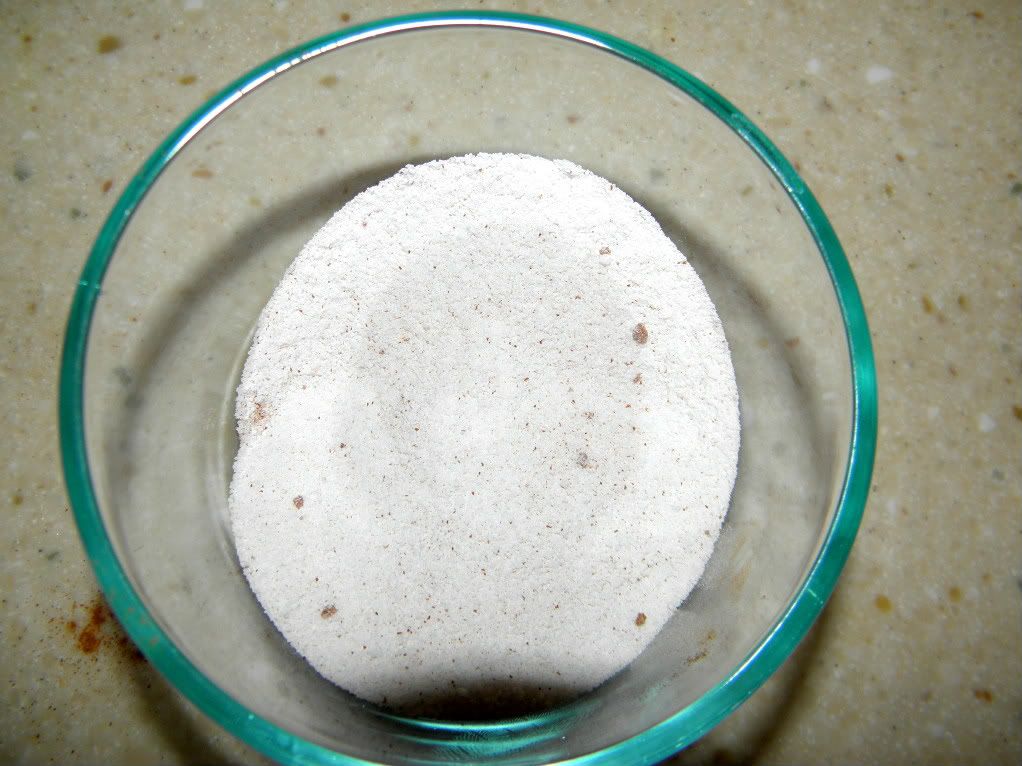 Peel, core and chop apples. I love my apple peeler that removes the core at the same time.
I placed apples in a bowl with water and a little lemon juice to keep from turning brown.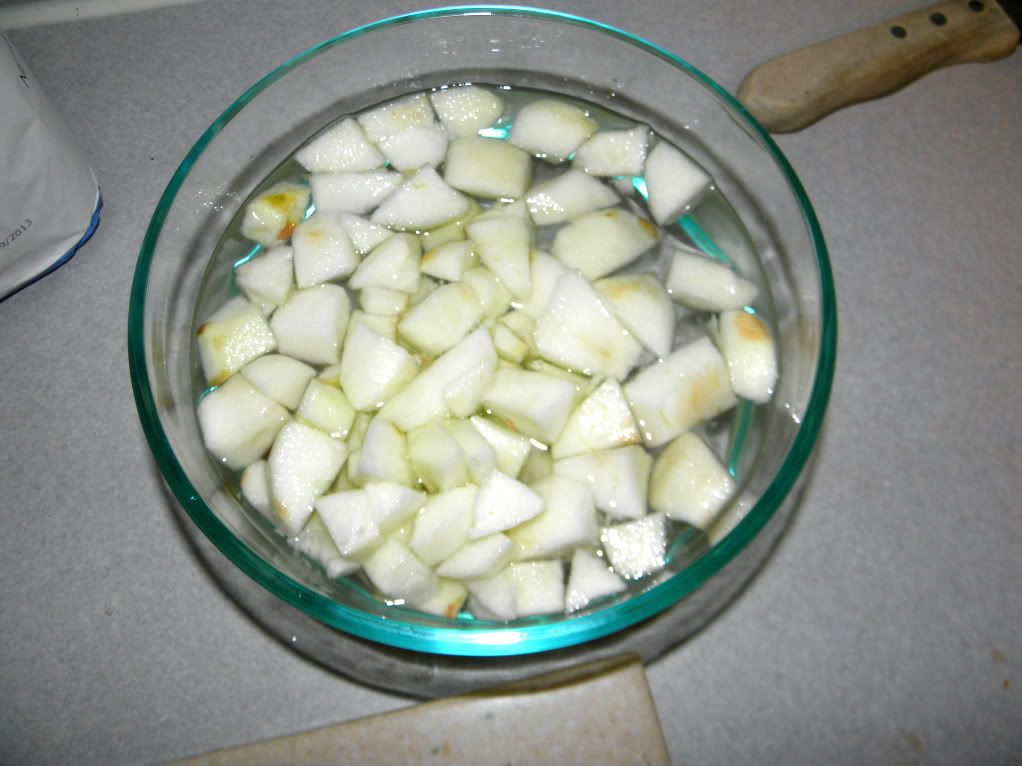 Next it is time to prepare the dough.
Take a cinnamon roll and flatten it out. I started out using the rolling pin, but I decided it was much easier to use my fingers.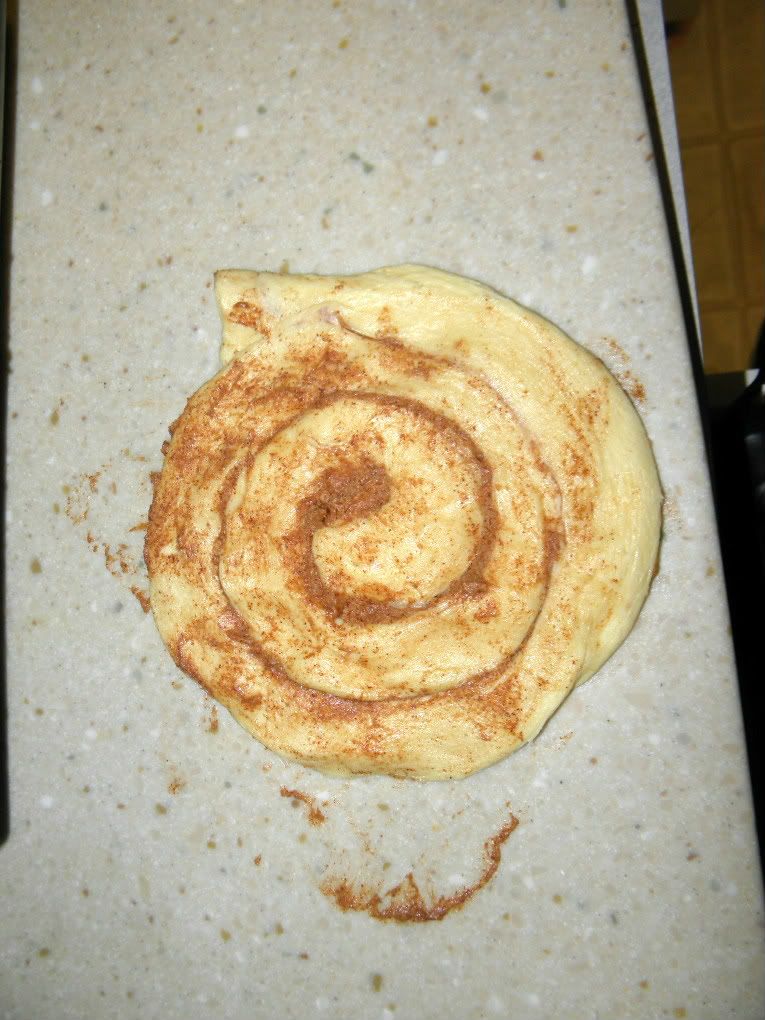 Add apple pieces and sprinkle with cinnamon-sugar mixture.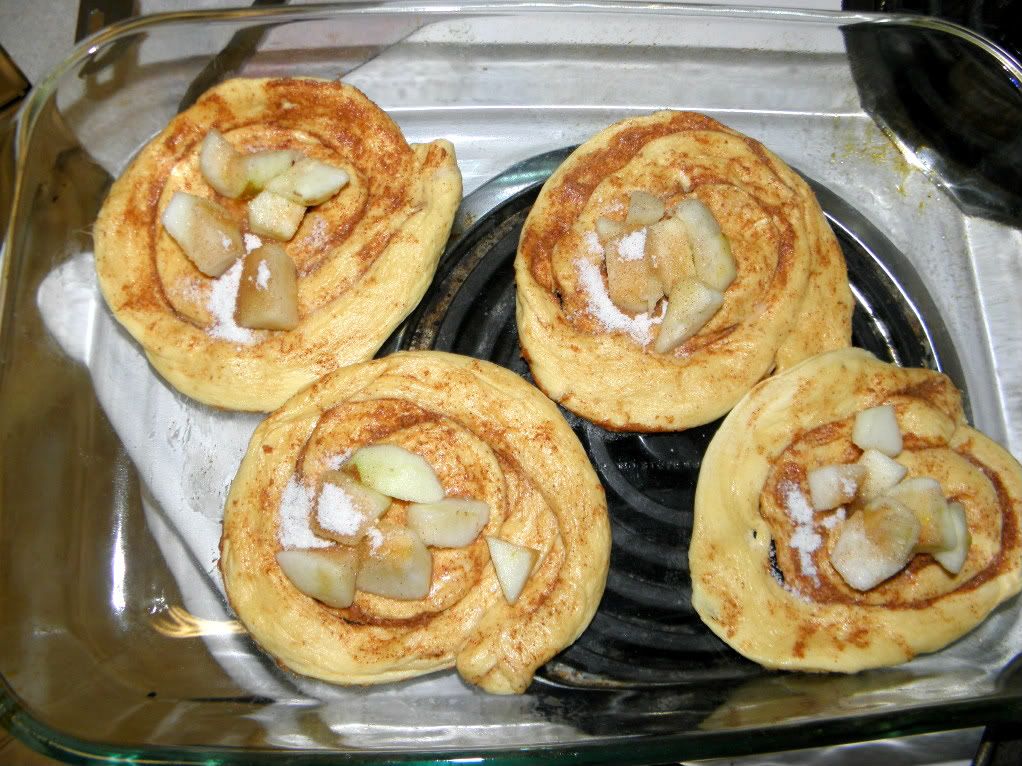 Fold up sides and seal.
Drizzle sauce over dumplings.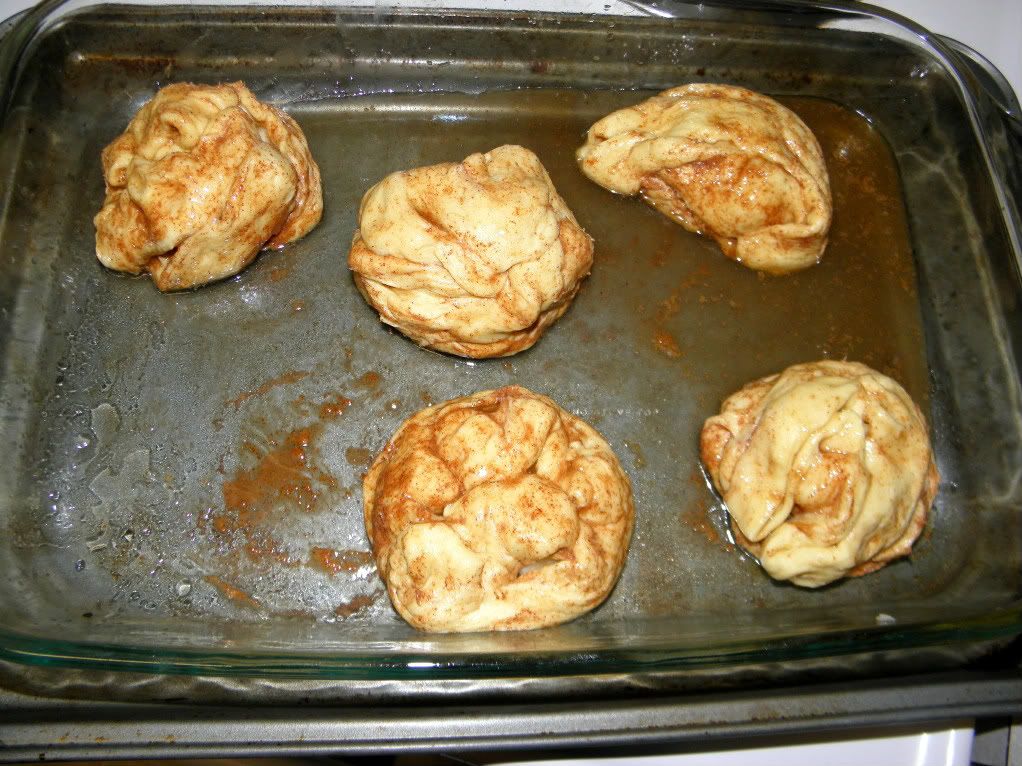 Bake at 350 F for 20 minutes.
I had extra sauce and apples, so I added apples to the sauce and let it simmer while the dumplings baked.
Serve warm. It tastes great with vanilla ice cream.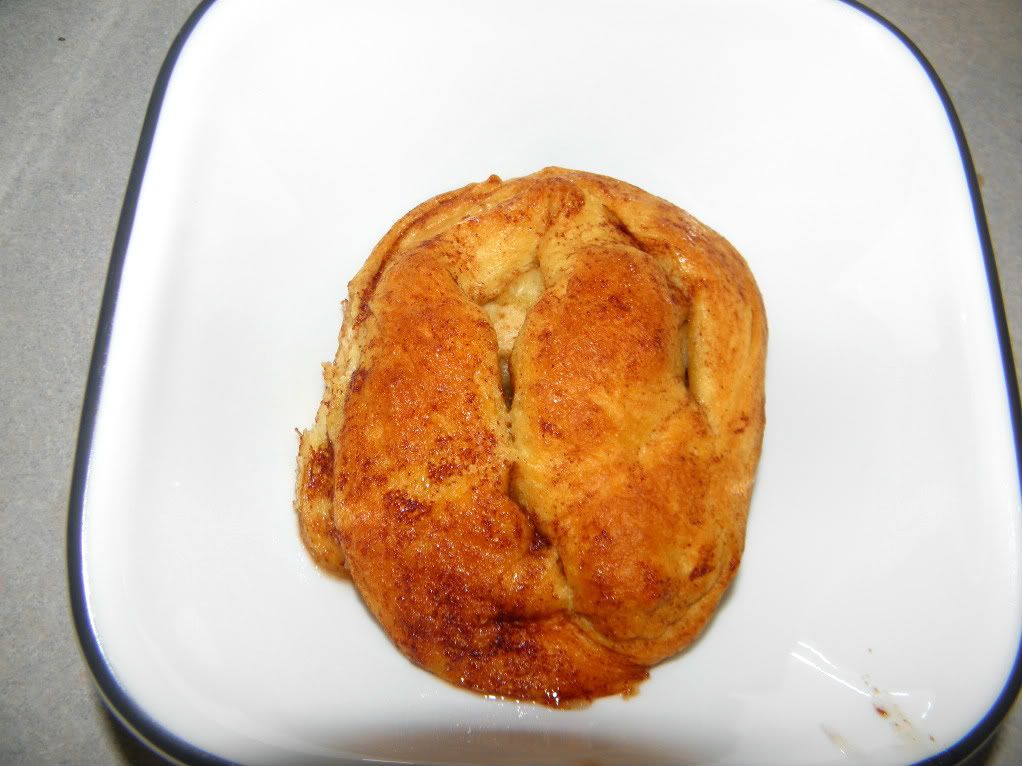 I poured the extra sauce and apples over the vanilla ice cream.