My body was temporarily taken over by aliens this morning. I woke up at 6 and proceeded to start working on laundry. I then went to the gym followed by my first trip to the grocery store of the day. Scary, isn't it? Anyway, my second trip to the grocery store was my main shopping trip for the month. So, of course by the time I reach the check out my cart is overflowing and I am getting a serious workout pushing the cart. The first thing the cashier asked me when she saw my cart was, "Are you hungry?". Actually, I was hungry but seriously was that nice? It isn't like I was going to eat the entire cart of food by myself. I do have a 16 year old boy at home. So, I decided to have fun with her and told her about my family of 10 at home. She thought I looked great for having 9 kids.
Here is a recipe that could actually feed a family of 10. I made it while trying to clean out my pantry. I love casseroles, they require very little effort and you can add or leave out whatever ingredients you like and it will still turn out yummy.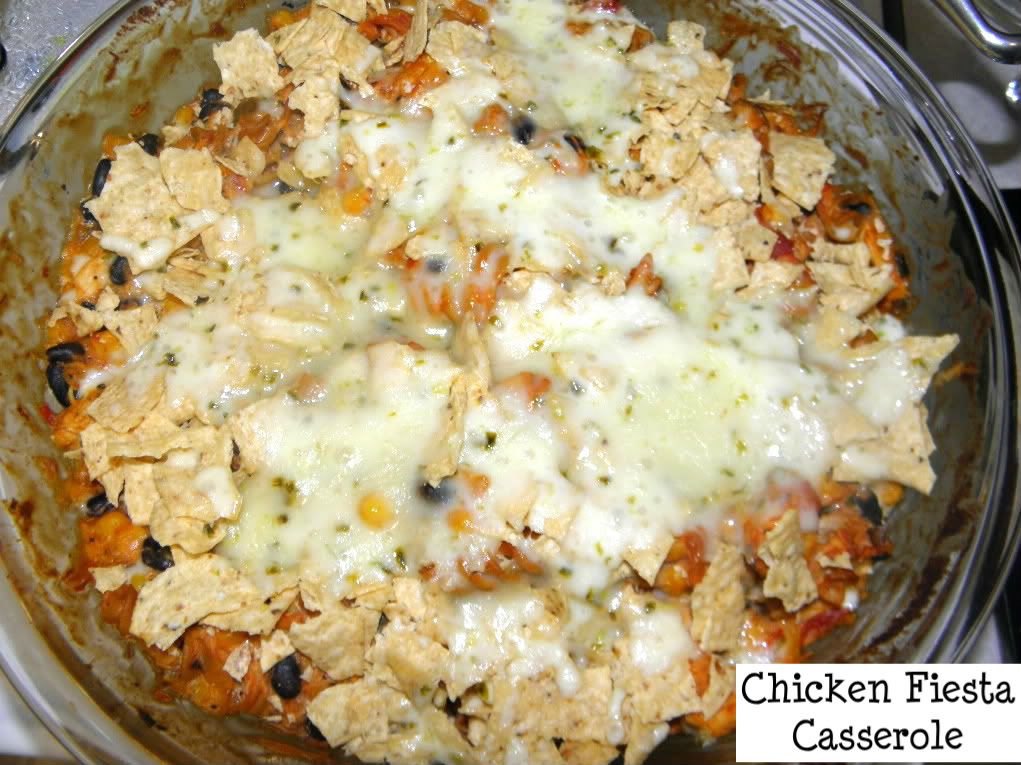 Ingredients
1 lb cooked chicken breast
1 Family Size Condensed Cream of Chicken Soup
1 Can Black Beans
1 Can Mexican Style Corn
1 Jar Salsa
3/4 Box Short Pasta
1 Cup Shredded Pepper Jack Cheese
Crushed Tortilla Chips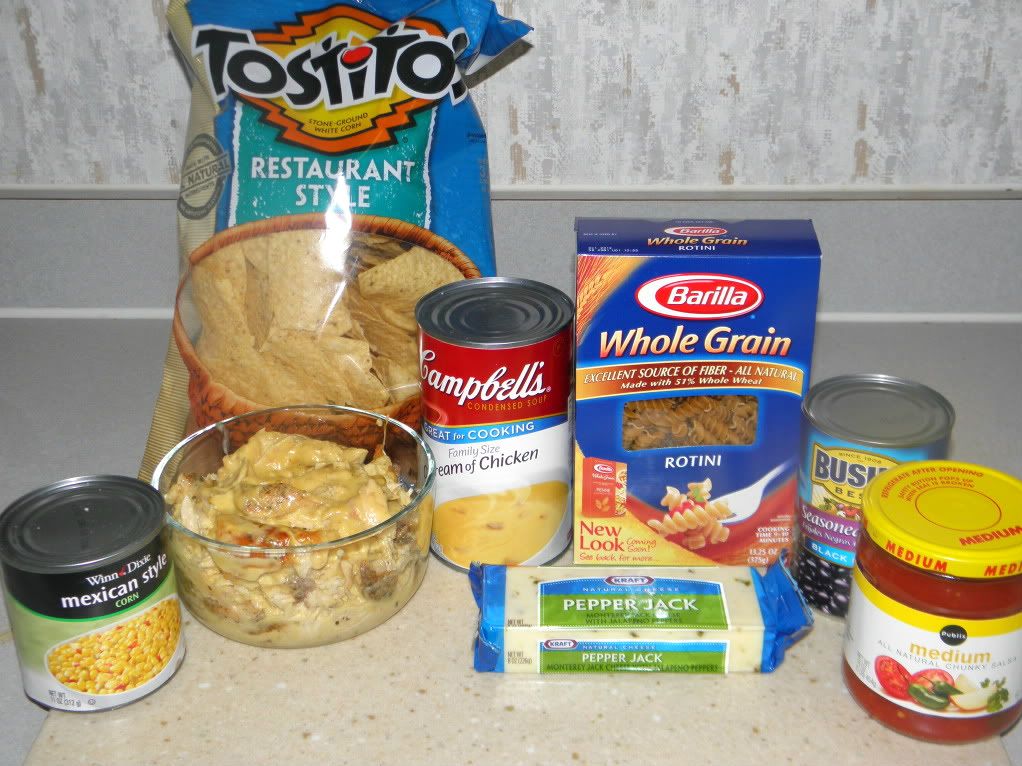 Directions
Preheat oven to 350 degrees F.
I decided to cook chicken by preparing it in the slow cooker so it would be ready to go when I came home from work.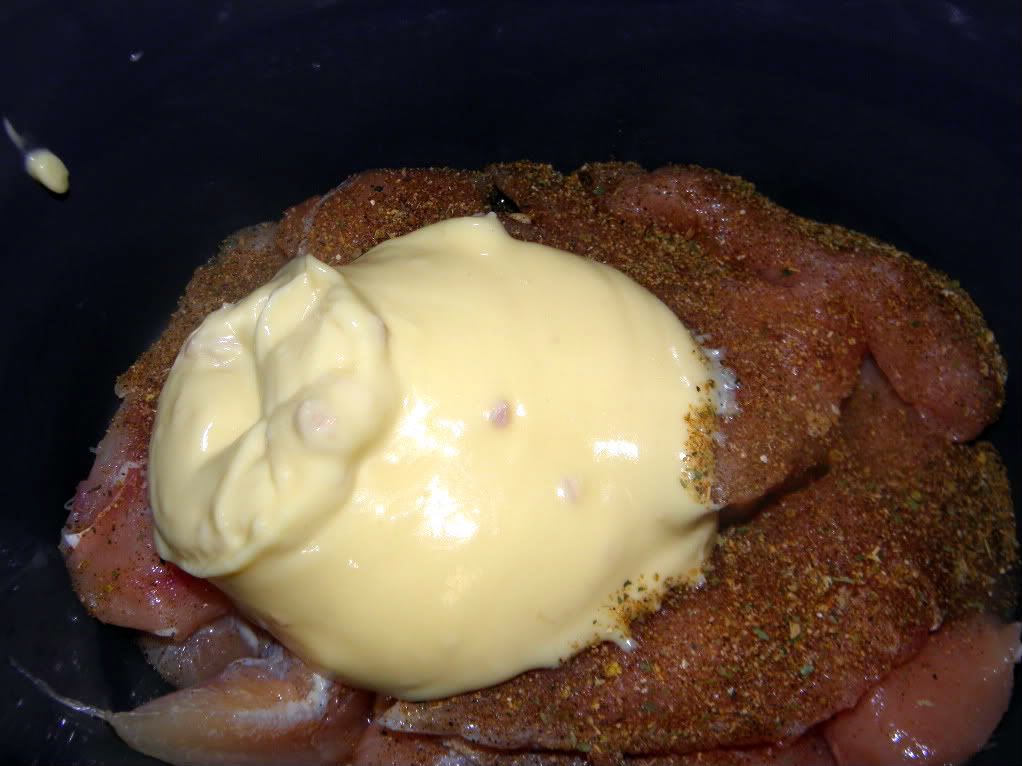 Mix all the ingredients you like in an oven safe dish.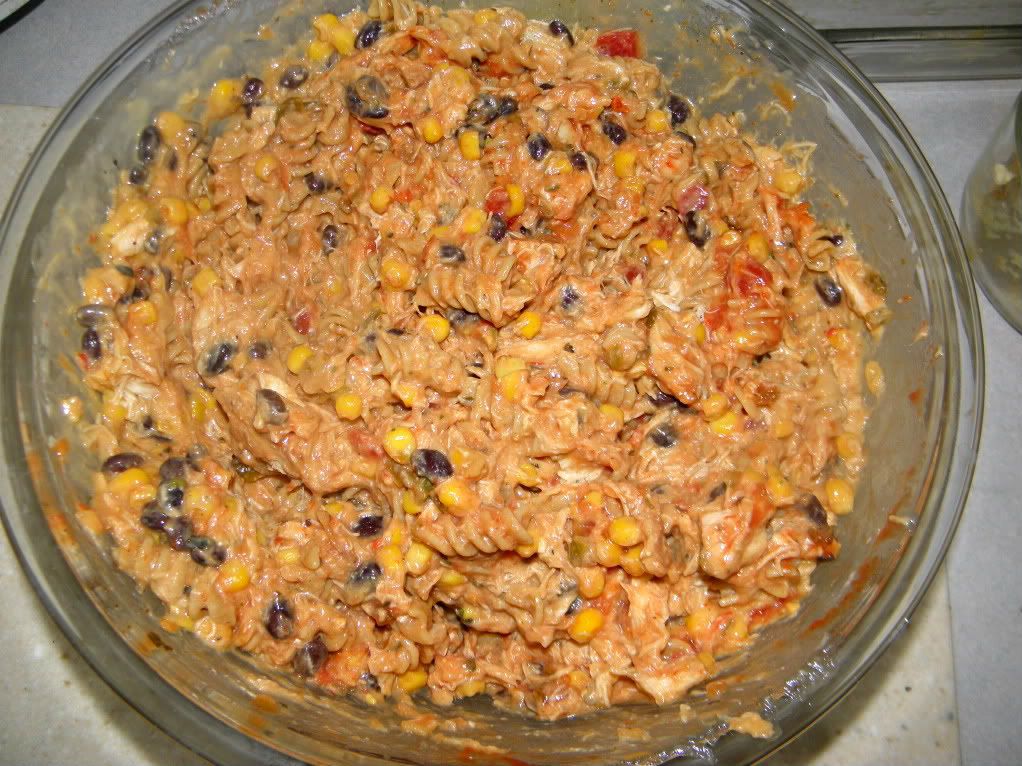 Add crushed tortilla chips to the top.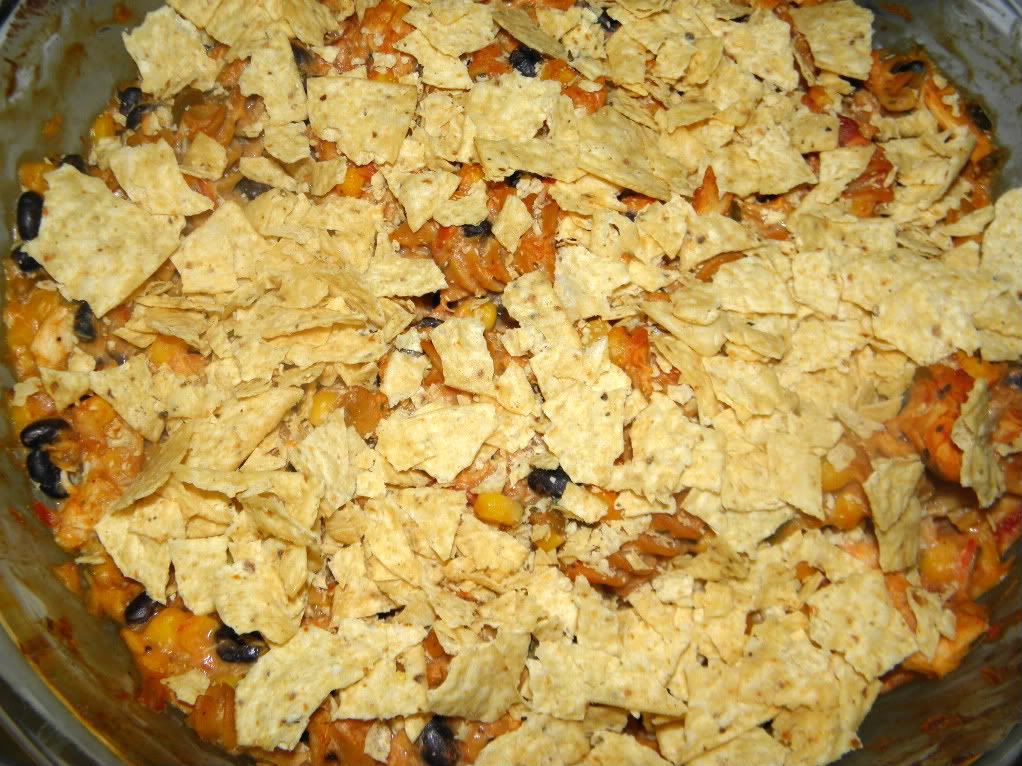 Sprinkle shredded cheese on top.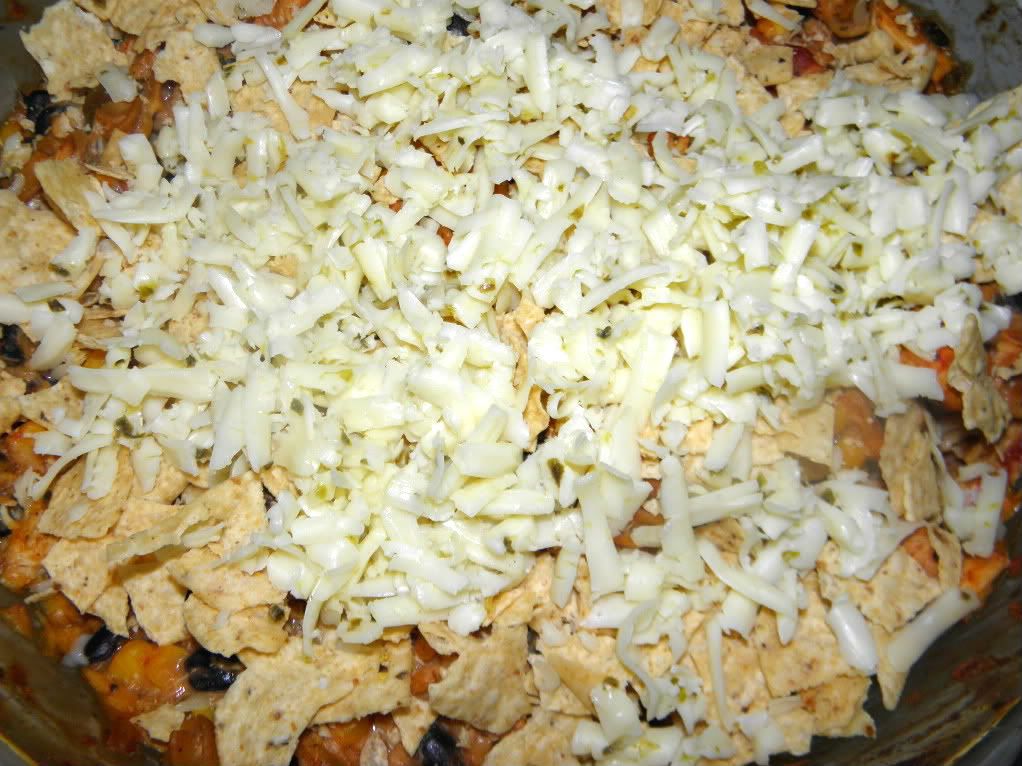 Bake for 20 - 30 minutes.