Tick, Tock. Do you hear that? That is the sound of my biological clock. Isn't it annoying? The clock makes me stop and look at little cute pink baby clothes. It makes me want to rub pregnant women's bellies. It makes me want to cook recipes like this when I come across them. This recipe doesn't seem to have any magical properties so I won't be making any announcements today. But I will be adding it to my repertoire of pasta dishes, so who knows what the future holds.
Ingredients
Kosher Salt
3/4 pound penne
2 tbsp olive oil
2 garlic cloves, minced
1/2 tsp red pepper flakes (or slightly more for spicier results)
1 14 oz cane diced or crushed tomatoes
1/4 cup grated Parmigiano-Reggiano cheese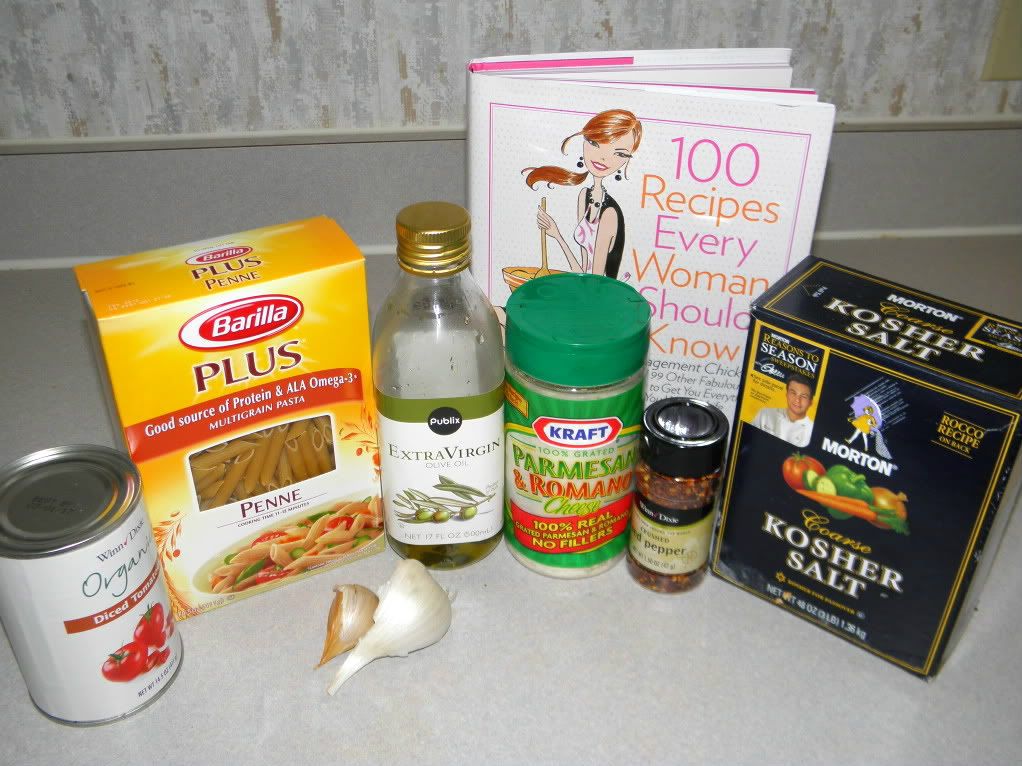 Directions
Heat olive oil over medium heat. Add the garlic and red pepper flakes, stirring constantly.
Add the tomatoes and simmer until warmed through. Add salt to taste.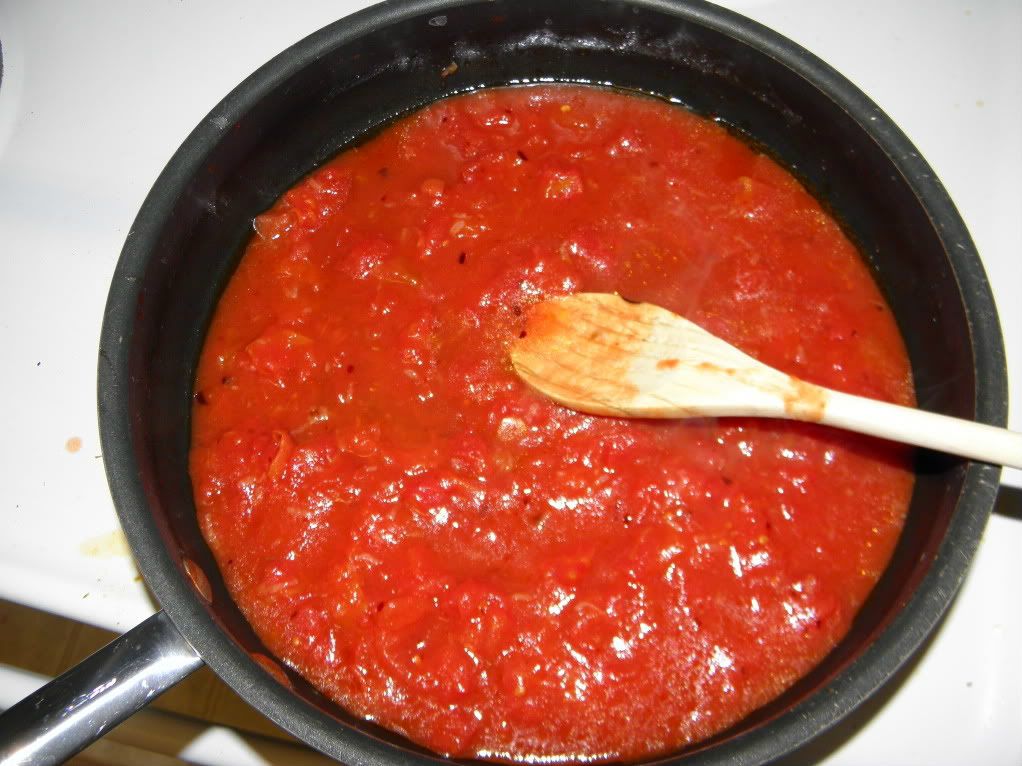 Toss with pasta and sprinkle with cheese.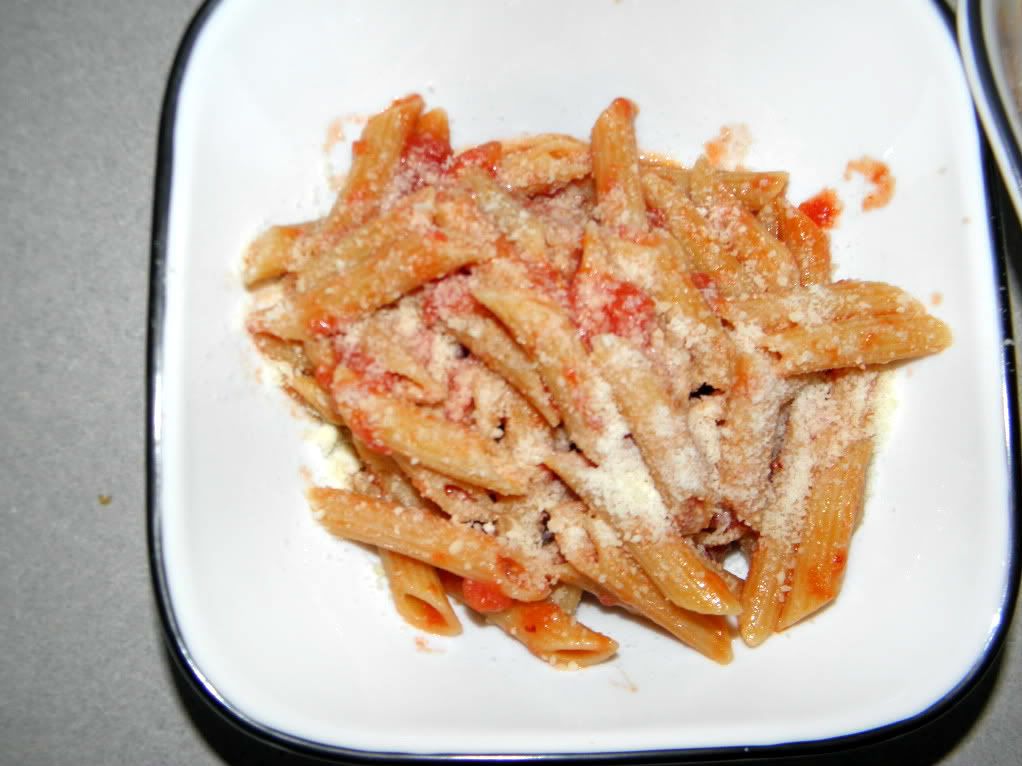 I added chicken to the dish.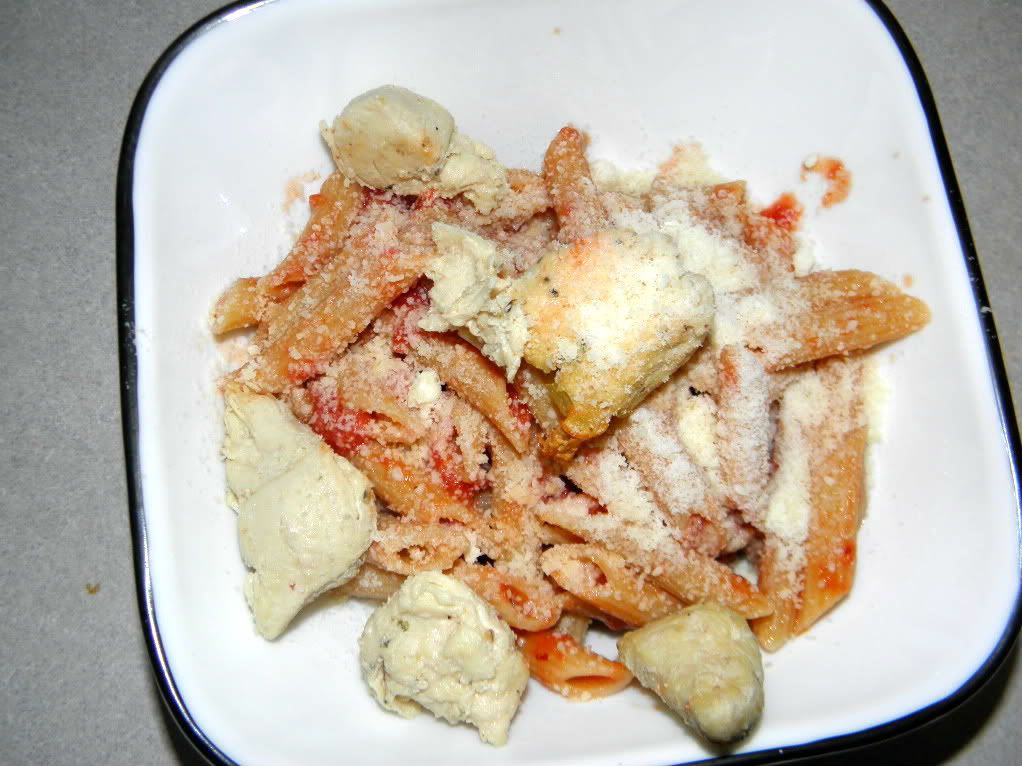 Enjoy and eat responsibly.