Did everyone have a happy Thanksgiving? Mine was very hectic but filled with yummy food. I was so busy working on Thanksgiving recipes last week I completely missed my blogerversary. My blog turned 1 on November 17, 2011. I decided to start a blog as an easy way to share my recipes with my family and friends. My early recipes are just short, simple and straight to the point. The very first recipe I posted was for my
Seafood Pasta Salad
. One year later and my blog is followed by people I have never met. I feel very fortunate and thankful for everyone who reads my stories and recipes.
I thought I would celebrate by having a cocktail. I first have to confess that I am an impulse buyer. I have a terrible habit of buying things I don't need just because it looks delicious or cute! The other day I was at the grocery store shopping for my weekly groceries and I came across Almond Joy coffee creamer and it wound up in my shopping cart. I don't know why, I don't drink coffee, we don't even own a coffee maker. So it sat in the refrigerator for a week and every time I opened the refrigerator I would look at it and feel guilty. I finally decided to make a cocktail. This is very similar to a White Russian and very yummy! This recipe makes 1 big girl martini or 2 little girl martinis.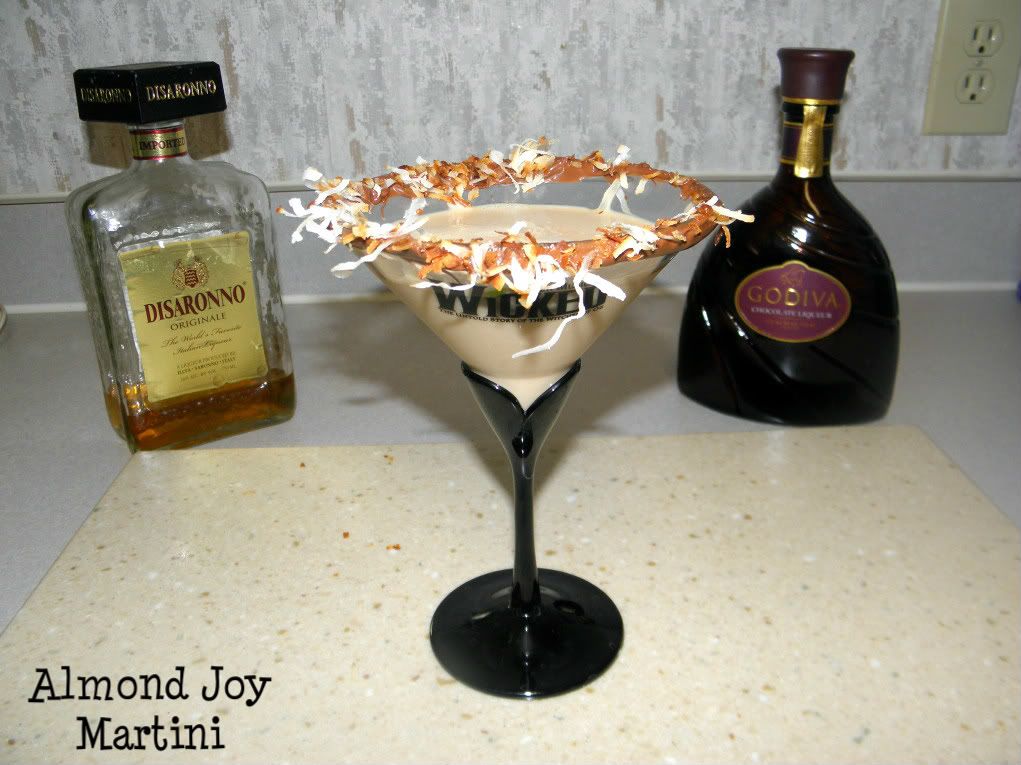 Ingredients
2 oz Godiva Chocolate Liqueur
2 oz Amaretto
2 oz Almond Joy Coffee Creamer
Coconut for garnish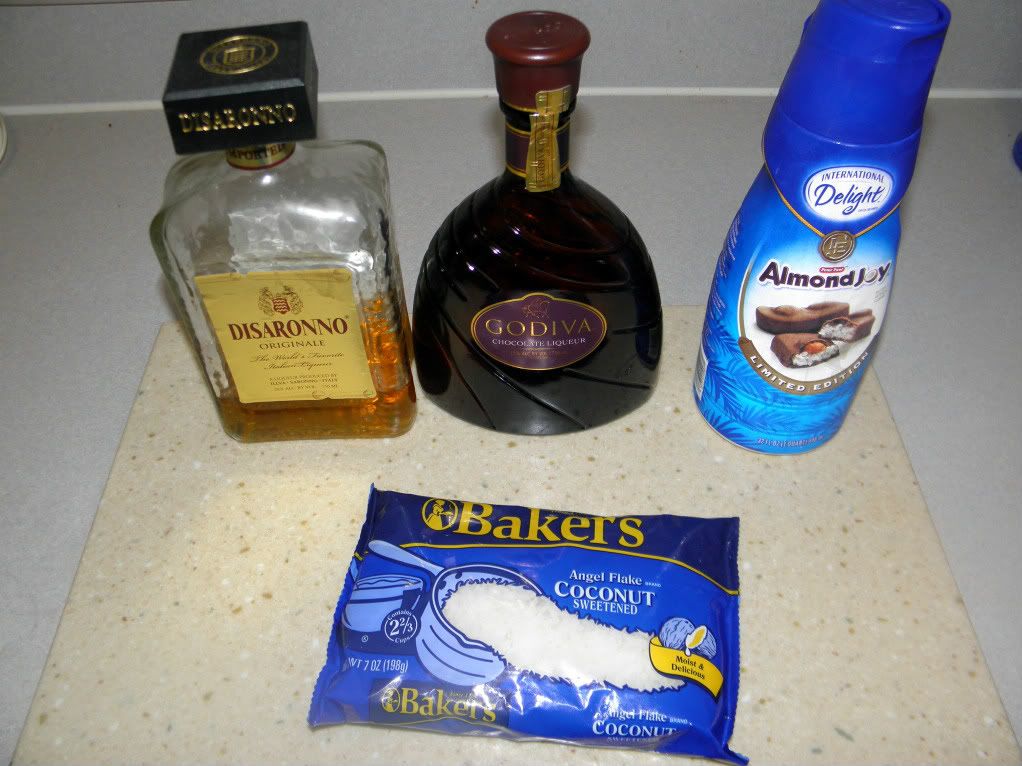 Add coconut to a skillet and warm over medium heat.
Toast until golden brown.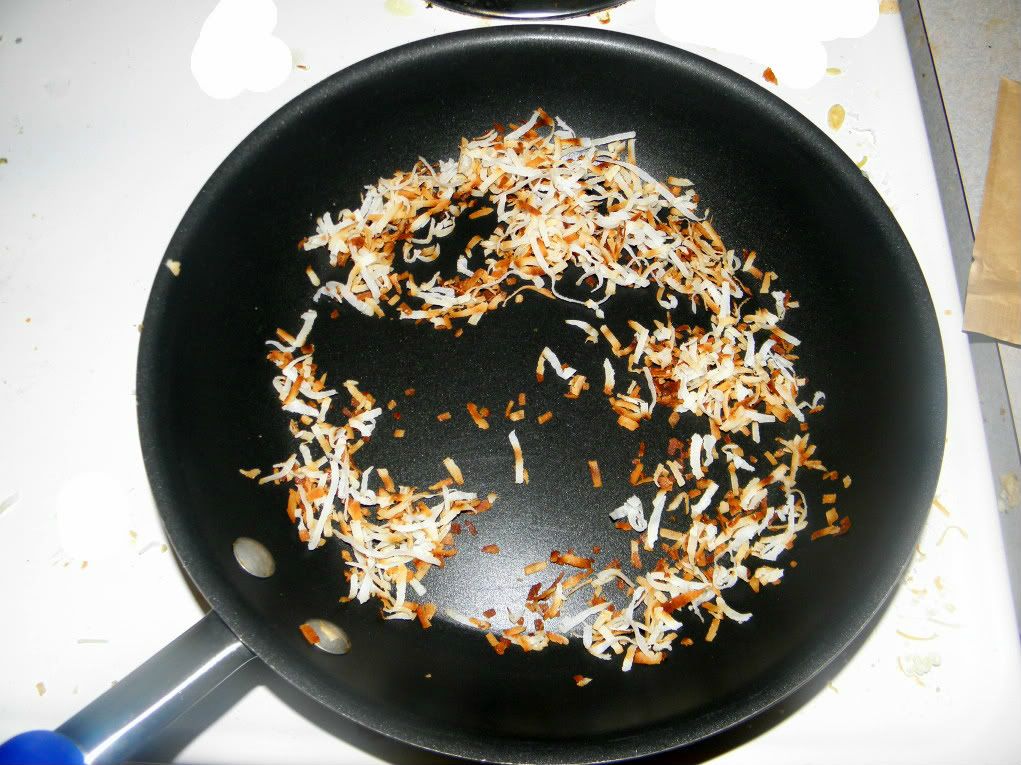 I realized I didn't have a way to garnish the glass with the coconut, so I melted some Hersey kisses and dipped the glass in it.
Dip the glass in the toasted coconut.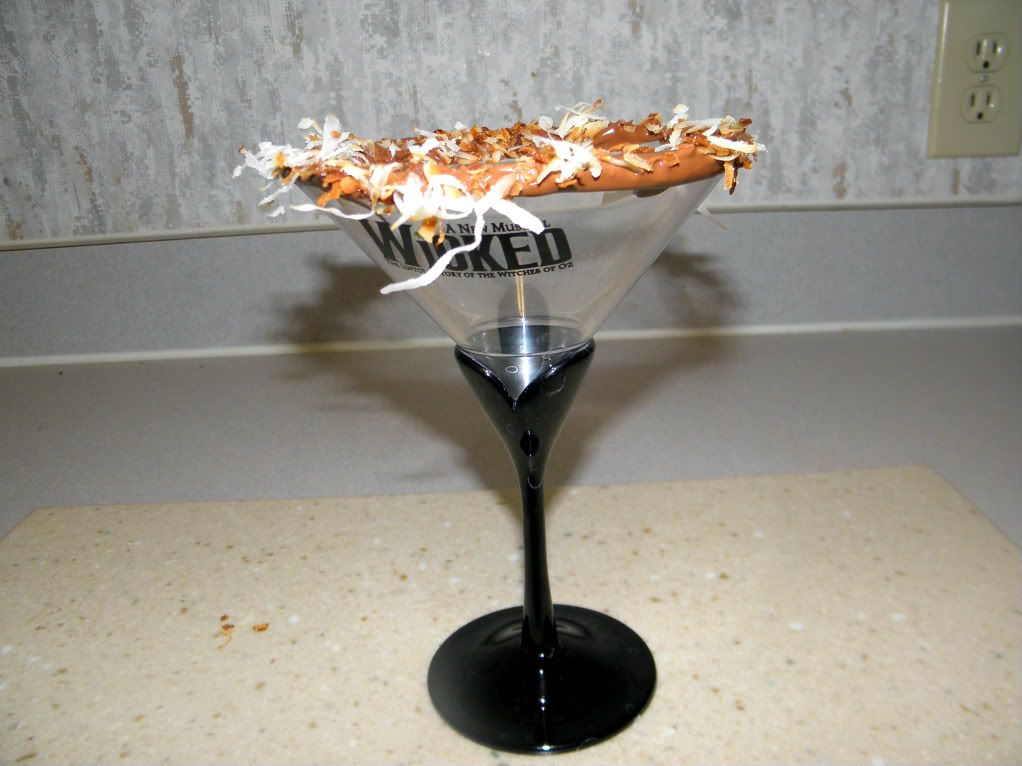 Add amaretto, Almonds Joy Coffee Creamer and chocolate liqueur to a a cocktail shaker filled with ice.
Shake and pour into your garnished glass. Enjoy!