Don't you just love it when it is time to set your clocks back an hour and you get an extra hour to your day? I decided that I would use my extra hour today for good and not evil. So I woke up at 6, emptied and loaded the dishwasher and then headed to gym to use the treadmill for a half an hour. I decided that was enough good for the day. I then proceeded to work on these evil, Pumpkin Cinnamon Rolls. I guess they aren't really evil, just misunderstood. Besides, pumpkin is good for you so these can't be all bad. I adapted the cinnamon roll recipe I use from Ms. Christy Jordan's website. You can find where I tested it
here
and the original recipe
here
.
Before I get to the recipe, I wanted to announce my newest giveaway. I recently reached 200 likes on my Facebook page and to show my appreciation by giving one lucky reader a chance to win a $20.00 Amazon.com gift card. You can find details for entering the contest after the recipe.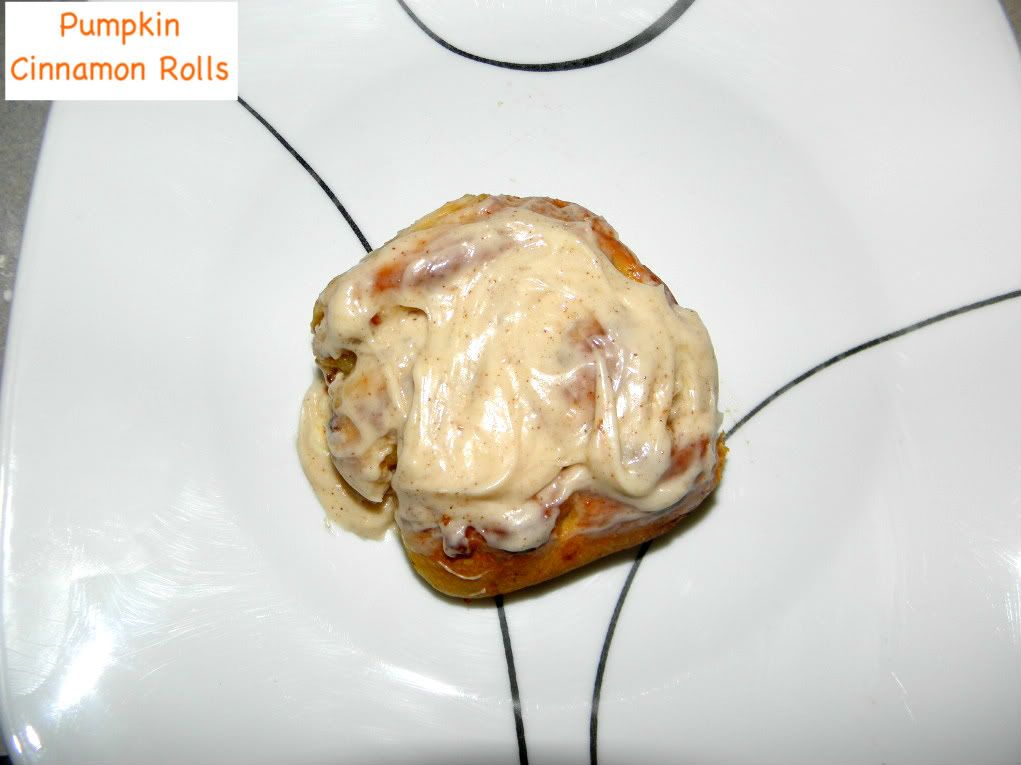 Ingredients
1 loaf frozen white bread dough
1/4 Cup melted butter or margarine (Filling)
2 tablespoons butter, softened (Filing)
2/3 cup pumpkin puree (Filling)
2 teaspoons ground cinnamon (Fiiing)
1/4 teaspoon ground nutmeg (Filling)
1/2 cup brown sugar (Filling)
1/2 cup sugar (Filling)
3 ounce cream cheese, softened (Icing)
1/4 Cup butter or margarine, softened (Icing)
1-1/2 Cups confectioner's sugar (Icing)
1 teaspoon pumpkin pie spice (Icing)
Thaw the loaf of bread.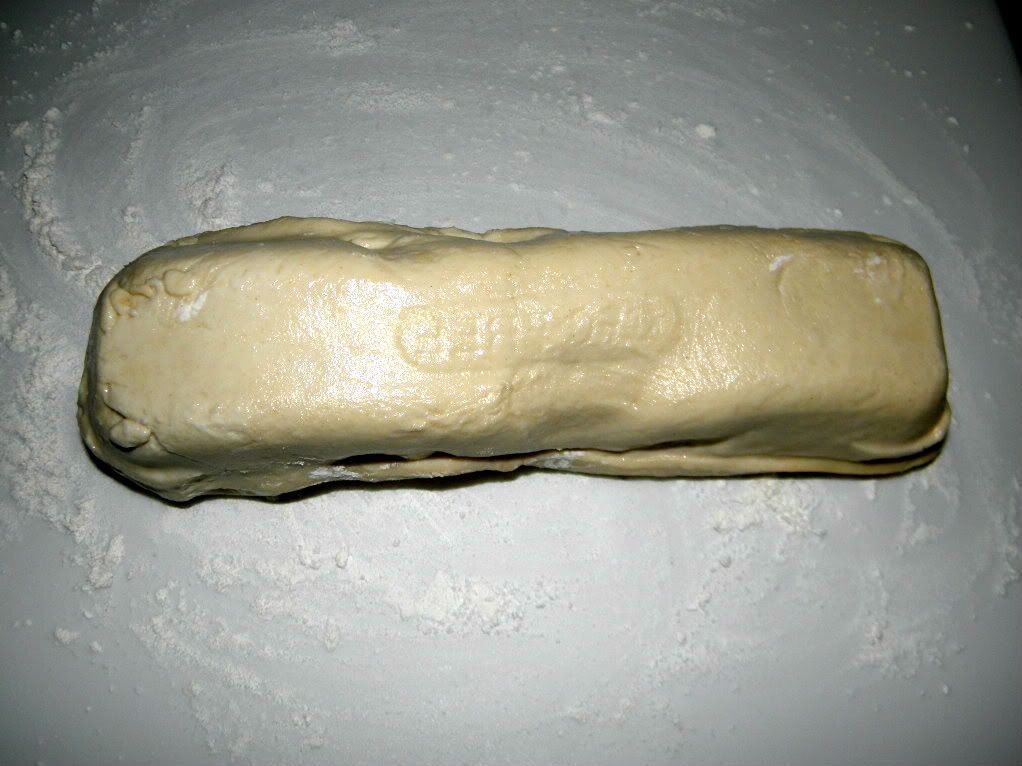 Prepare the filling.
Add pumpkin to a bowl.
Add butter, sugar, brown sugar, cinnamon and nutmeg.
Mix together until smooth.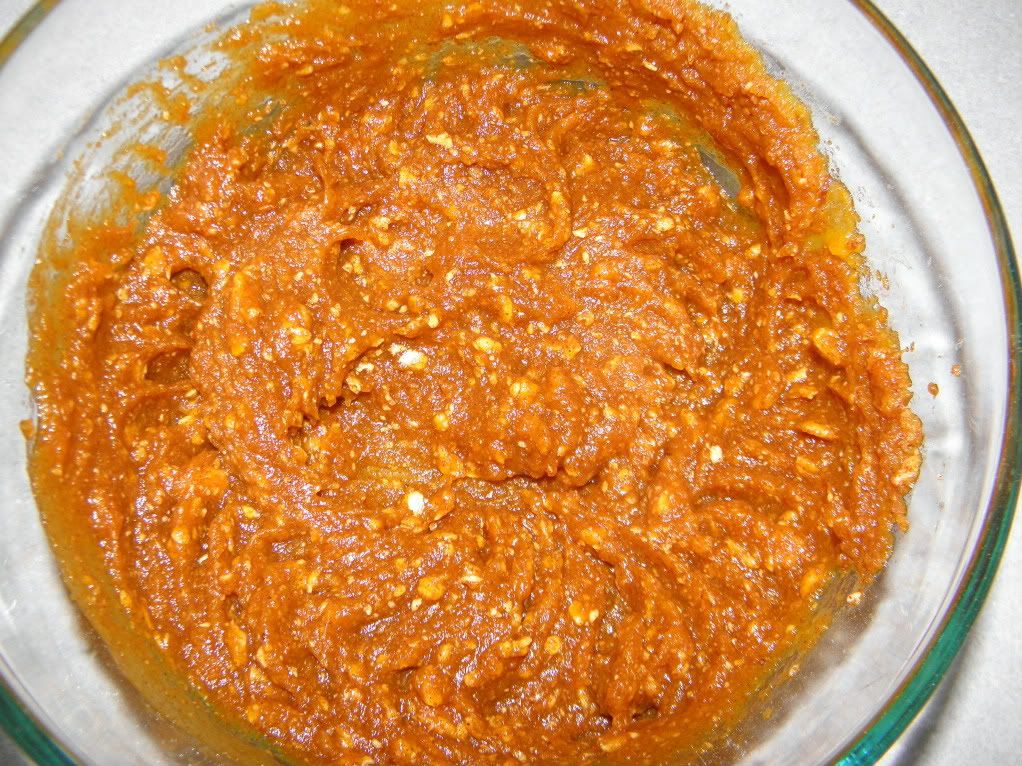 On a floured surface, roll dough out into a rectangular shape about 9 x 16 inches. I finally did get a rolling pin.
Spread melted butter over dough.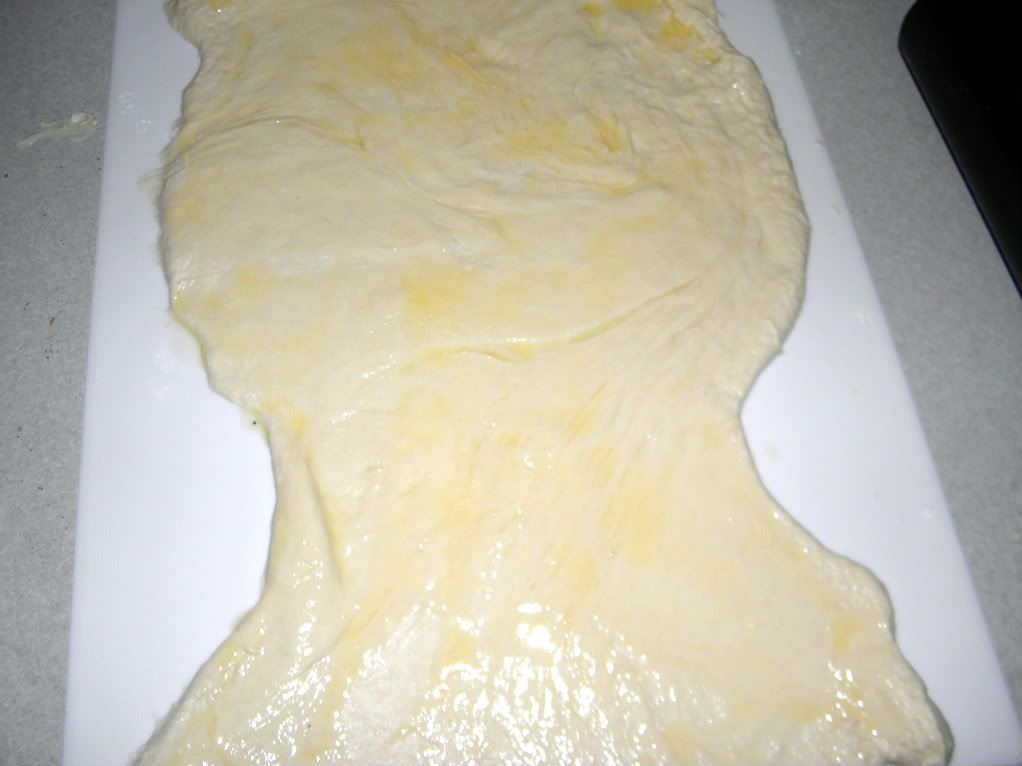 Spoon filling over dough and spread into a thin, even layer. Starting from a long side, carefully roll up dough, pinching the edges to seal.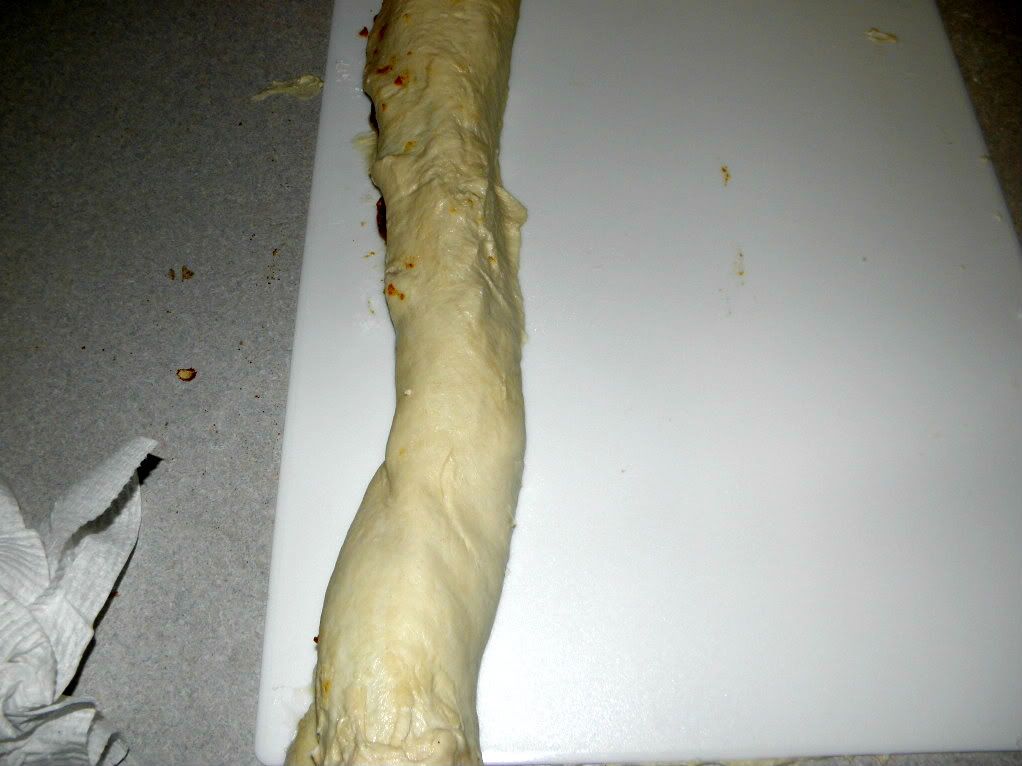 Using a sharp knife (I like to use my bread knife) cut into 1 1/2 inch slices.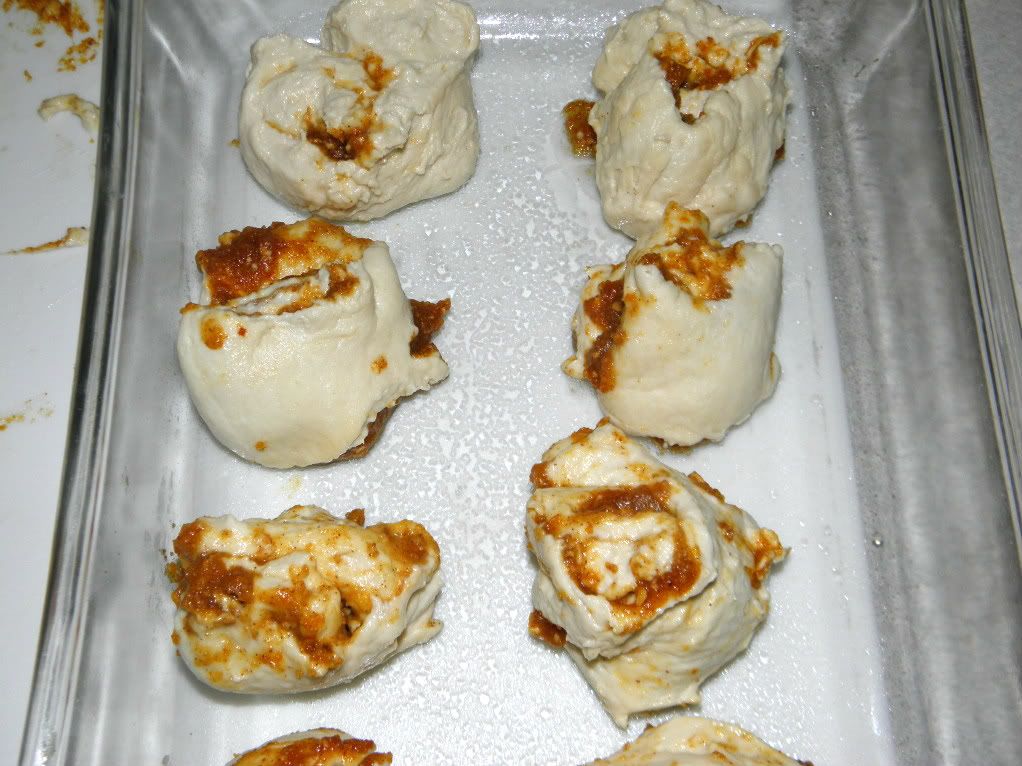 Place in greased 9x13 inch pan and cover with cling wrap.
Place in warm spot and allow to rise until doubled in size.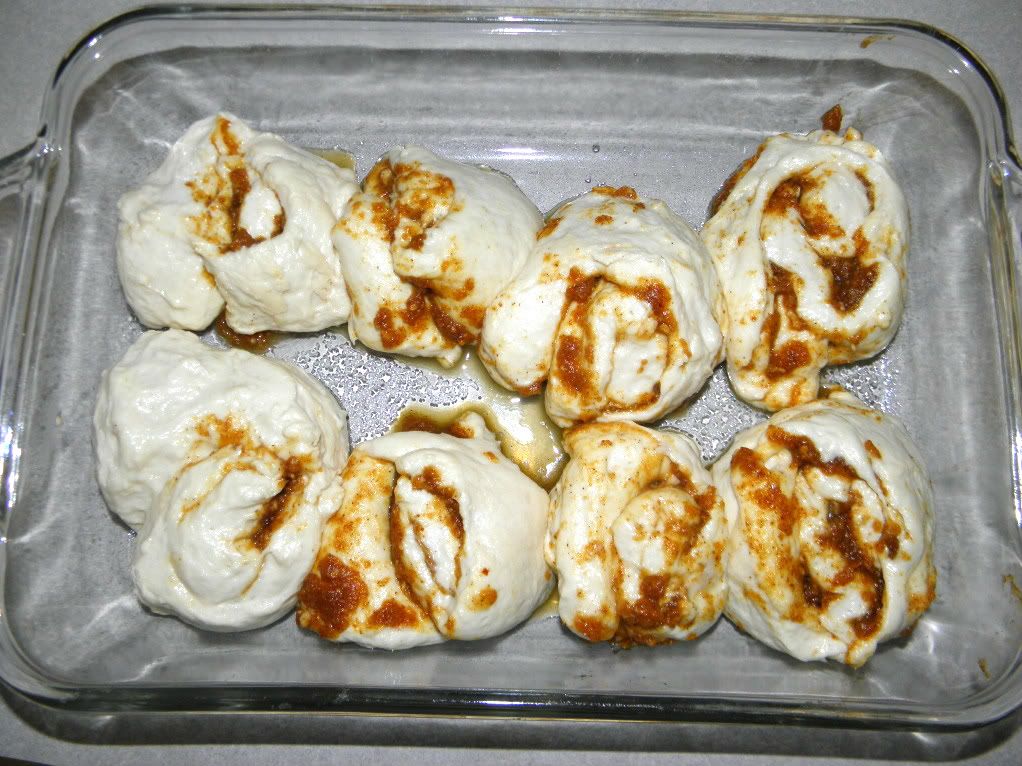 Remove cling wrap and bake at 400 for about 15 minutes, or until golden brown.
To make the icing, mix all ingredients together and beat with electric mixer until creamy. Spread over cinnamon rolls.
Enjoy!