Apparently my mom has reached the point in her life where she just doesn't want to spend anymore time in the kitchen. She spent over 20 years cooking for a family of five and we probably weren't as appreciative as we should have been growing up. Fortunately she taught her three children well and we are all more than happy to cook family dinners for everyone. We can still count on her making dishes for special occasions. Hmm, now that I think about it I am going to be out of commission for about two weeks in August so I better get my special orders in now!
Anyway, the point to this story (and I promise there is one) is that my my mom has better things to do these days than cook a big meal. But she can not overlook a good deal in the grocery store. So the other week when she saw a beautiful roast on sale she couldn't resist buying it and she called me right away to tell me all about it. Of course I volunteered to cook it for Sunday dinner.
This recipe is very similar to my
slow cooker roast beef recipe
.
Ingredients
1 3-4 lb Beef Roast
1 packet Onion Soup Mix
1 Bay Leaf
Seasonings to Taste
Cajun Seasonings
Garlic Powder
Salt
Pepper
Generously rub seasonings into all sides of the roast.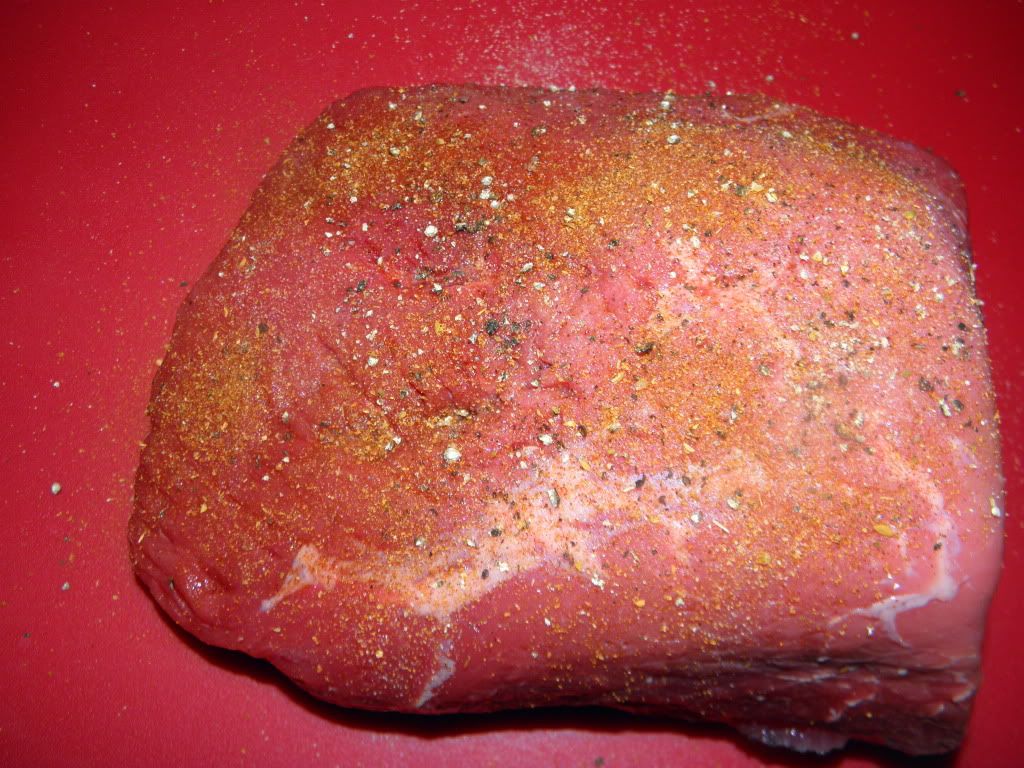 Melt a little butter into a pan and brown the roast on all sides.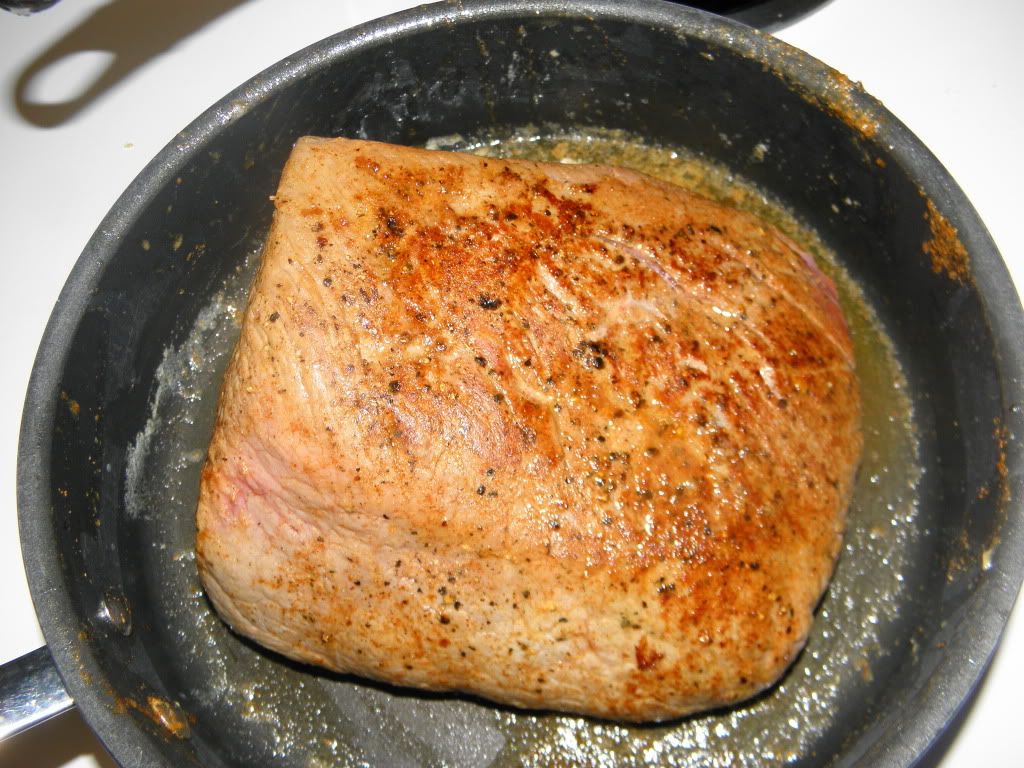 Mix 1 cup of water with onion mix and add to bottom of roasting pan.
Add Roast to pan. If you like it pink in the center you'll want to cook it for about 20 minutes per pound, if you like it well done, about 30 minutes per pound at 350 F. I always use a thermometer to be sure. When the thermometer (placed in the center of the roast) reaches the following temperatures you will know that the roast is done. 120°F to 125°F, (49°C to 52°C) for rare, 130°F to 140°F (55°C to 60°C) for medium rare, 145°F to 150°F (63°C to 66°C) for medium, and 155°F to 165°F (68°C to 74°C) for well done.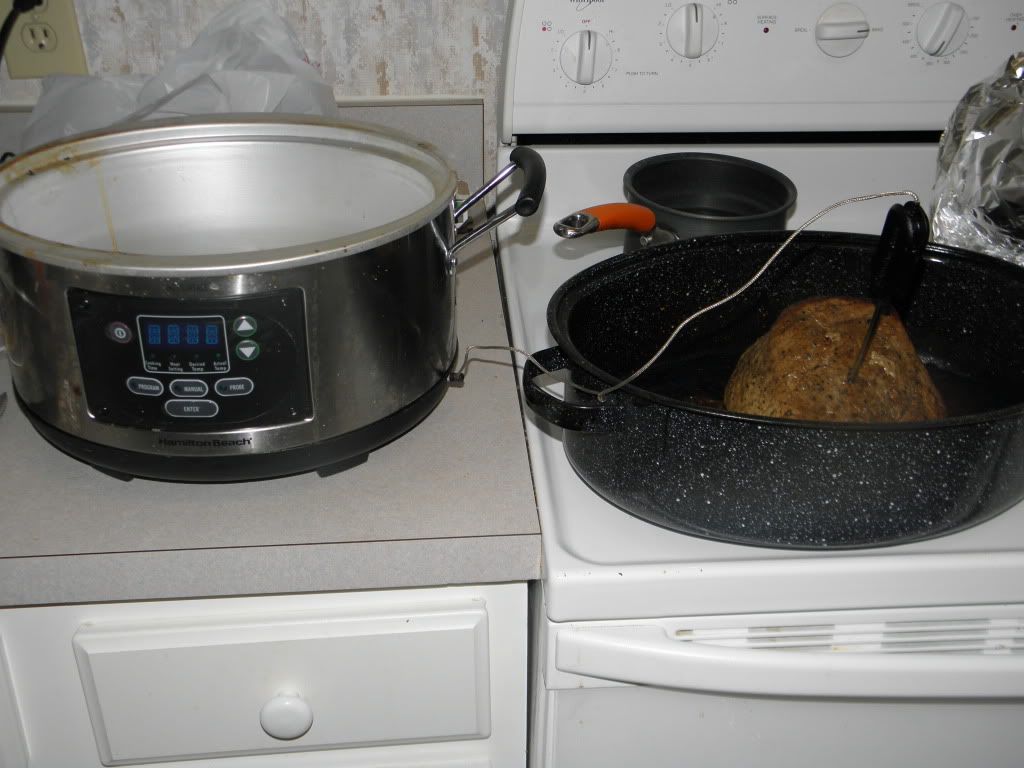 My oven thermometer was broken so I had to be creative to check the temperature of the roast.
Be sure to let the roast to rest before slicing.
I served the roast with red potatoes seasoned with Cajun Seasonings and mixed veggies.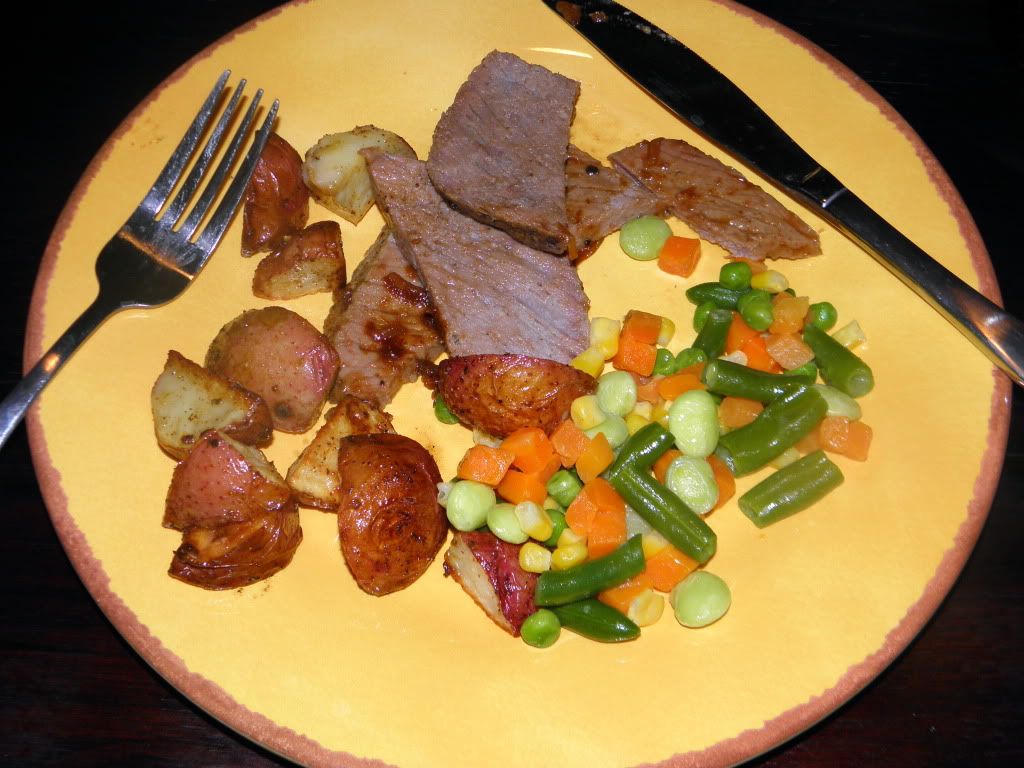 Now for my very first contest! I feel very blessed to have over 100 "likes" on my Facebook page. To share my joy I am giving away a $25.00 Amazon gift card. To enter you just need to comment below. To have your name entered more than once you can do the following.
1. Be a Facebook Friend
2. Follow this Blog. (You can follow using the link on the upper right hand corner).
The contest will be open until August 6, 2011 11:59 pm EST. Good Luck!