Obviously I love to cook and bake but I have never tried grilling before. In my world the men have always been in charge of grilling so I never needed to. I always leave the the playing with fire to Michael. But the other week I saw these cute little portable charcoal grills so I had to buy two. Technically we're not supposed to grill on our back patio, but I figure these are too small to be too noticeable. So I decided it was my turn to play with fire.
My husband put the grill together for me. He thinks this helps stop the aliens from reading his mind.
I decided my first time grilling shouldn't be too adventurous so I decided to try a shrimp dish I usually make in the oven, shrimp in an aluminum foil packet
Ingredients
1 lb Medium Shrimp
1/2 cup Olive Oil
2 -3 tbsp Worcestershire Sauce
4 tsp Seafood Seasonings
1/4 cup Fresh Lemon Juice
2 tsp Garlic Powder
Tabasco sauce to taste
Salt & Pepper to taste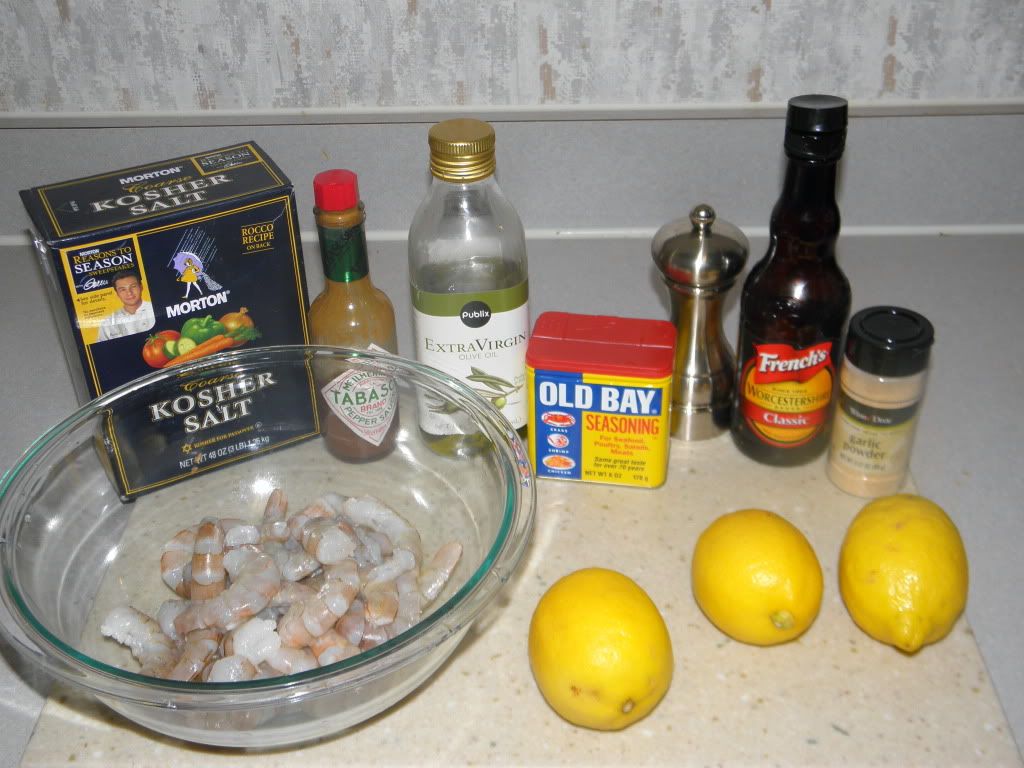 Directions
Combine all the ingredients except for the shrimp in a medium bowl.
Add shrimp and let marinate for about 30 minutes.
While the shrimp is marinating you can start the grill. If you know what you are doing feel free to skip this section.
The bag of charcoal said to assemble to charcoal into a pyramid. I couldn't really get it into a pyramid shaoe but Michael said that it would be fine.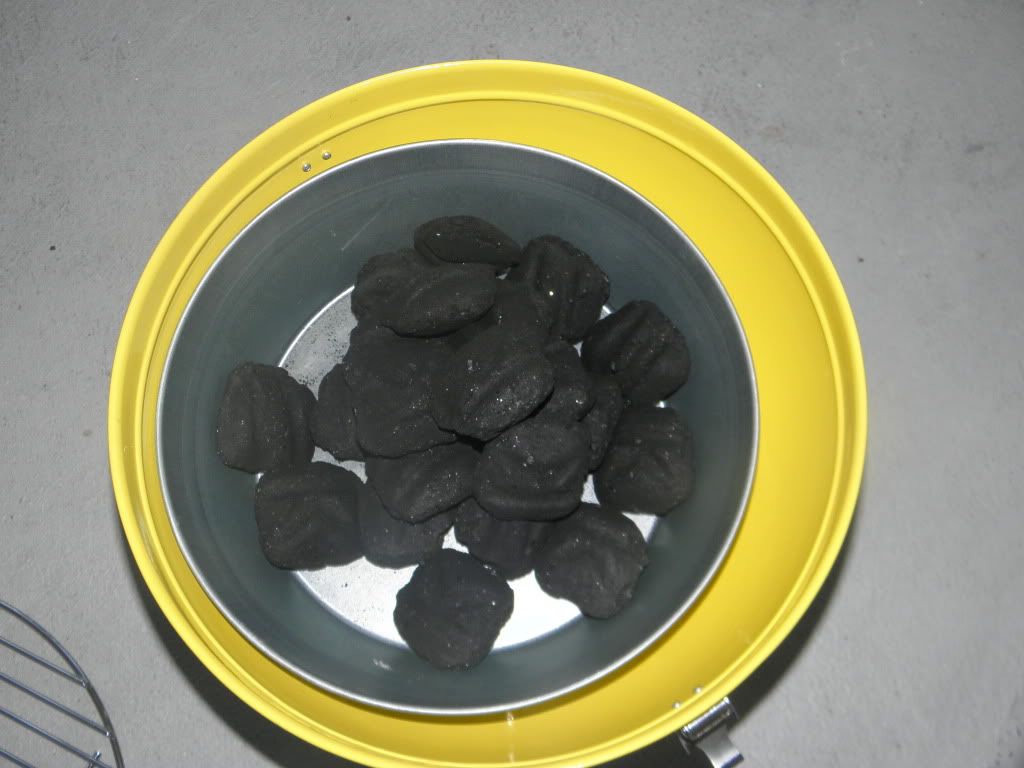 Set a couple of the coals on fire and let it burn.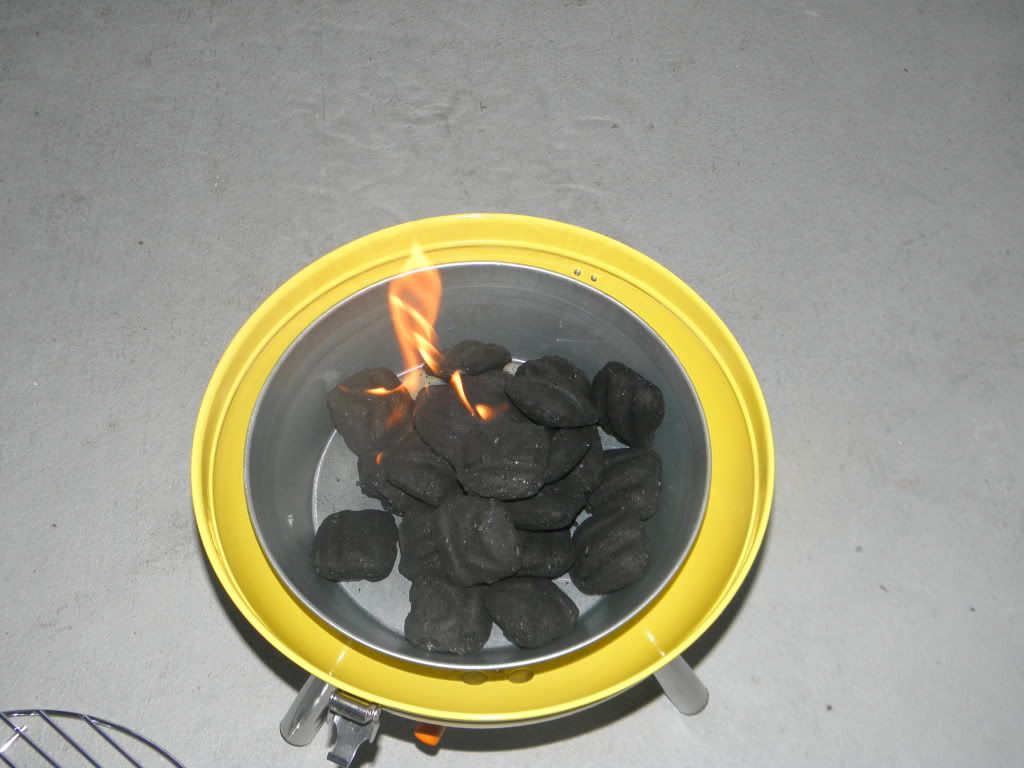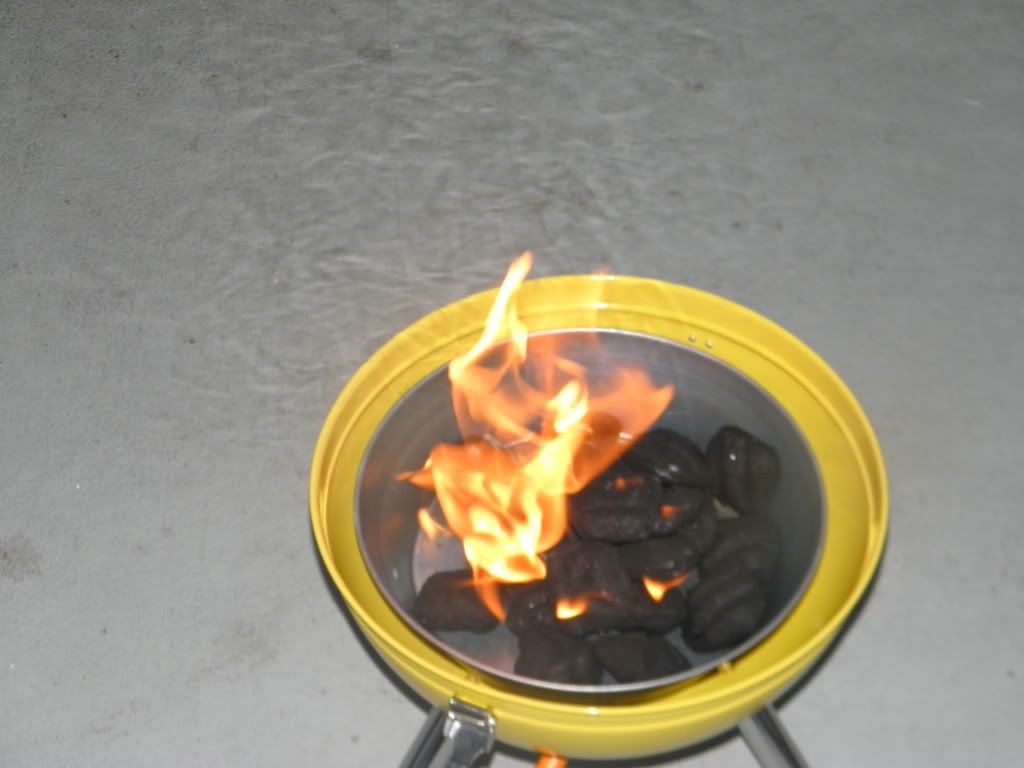 Once the coals are ready, assemble the packets with the shrimp.
Using two pieces of aluminum foil, place about half the shrimp in the center. Place two pats of butter on top.
Foil fold over and seal edges really well.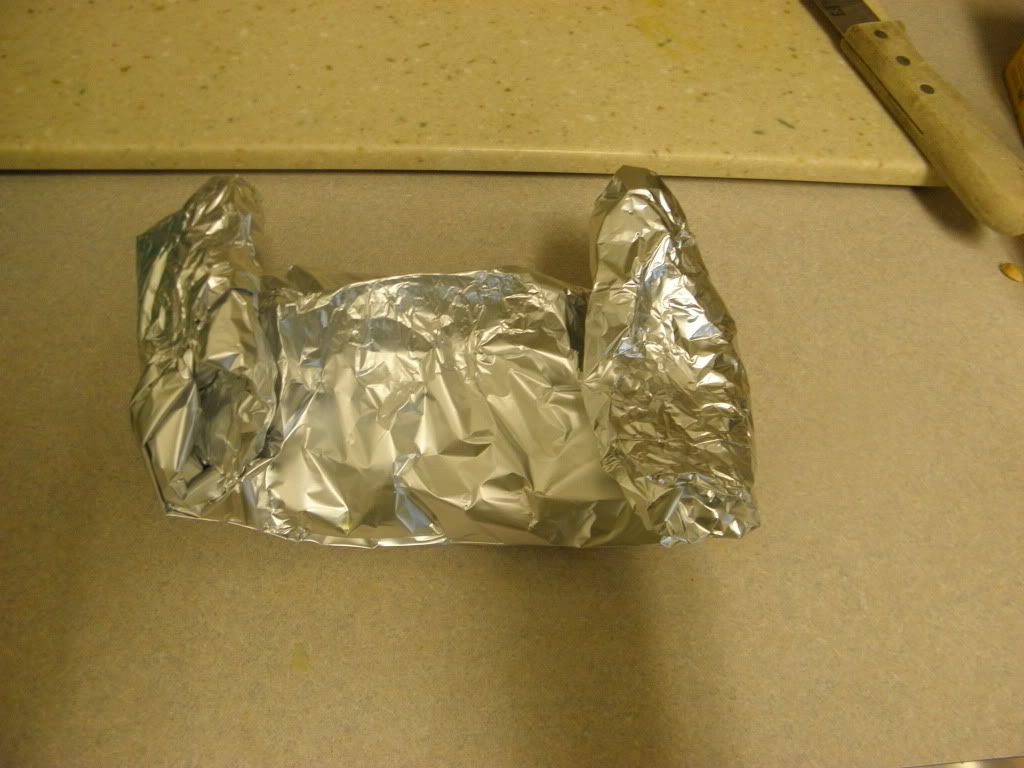 Grill over hot coals for about 6 - 8 minutes.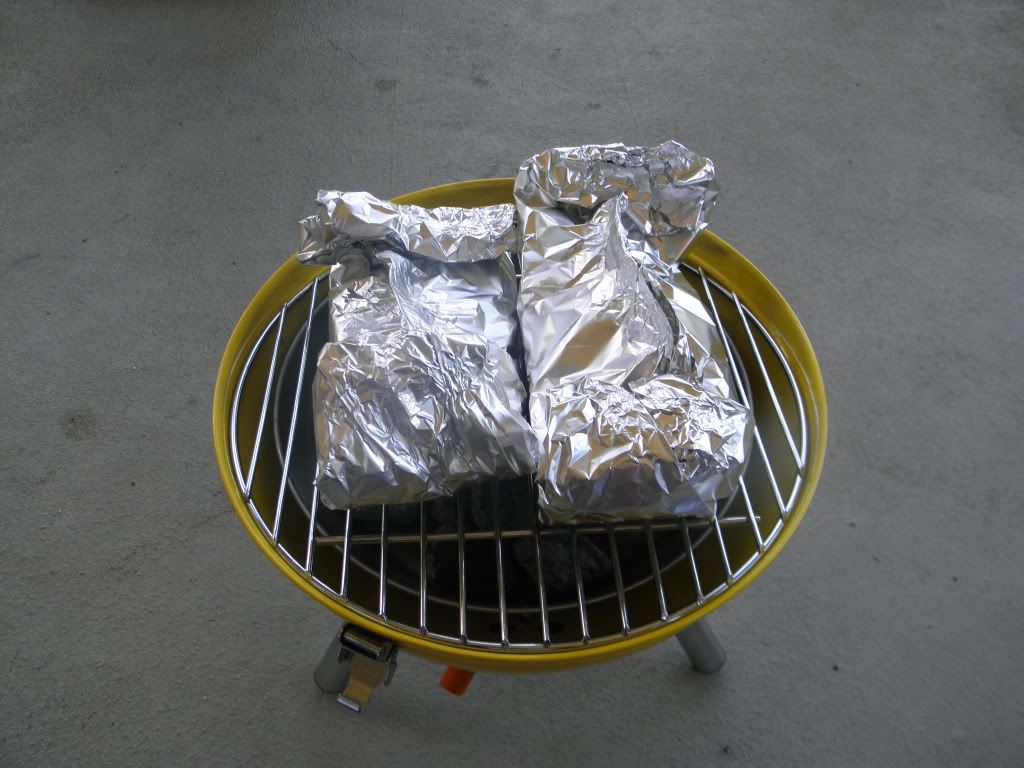 Turn packets over and grill an additional 6 to 8 minutes until shrimp are done.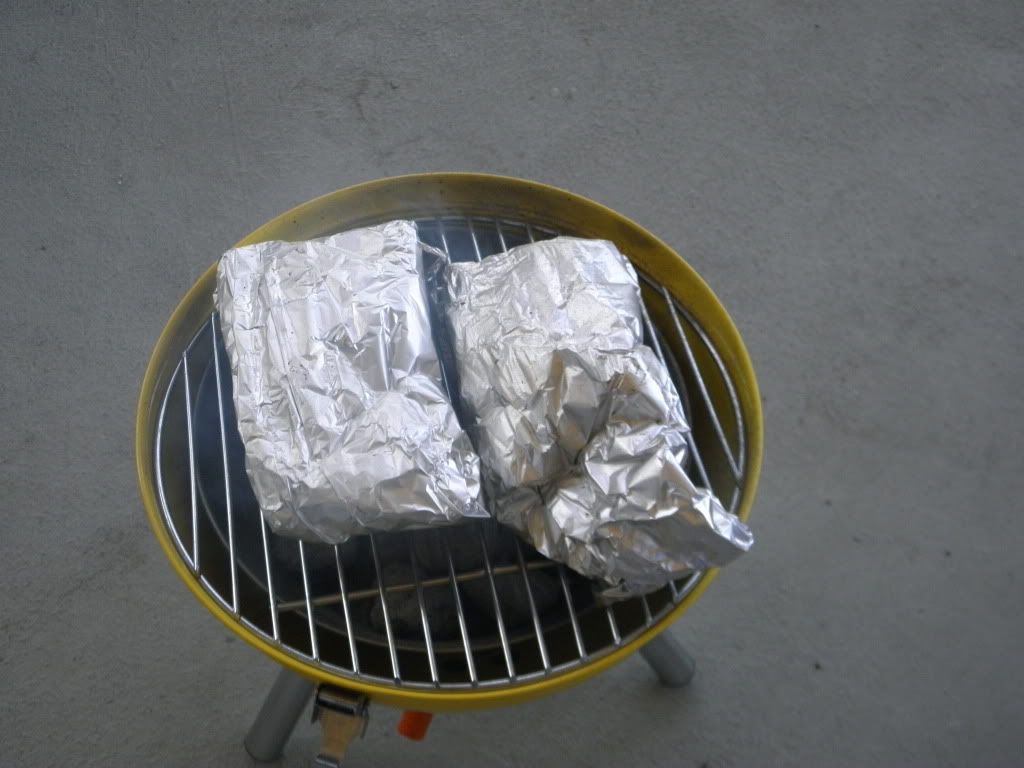 Serve immediately.
Next time I'll be sharing a grilled dessert!