Every girl (and guy) from the south should know how to make grits. I think it is an actual law. Of course technically I am not from the south, I was born and raised in New Jersey, but I was raised by southern parents so I think it counts. Doesn't it? I can be an honorary southern girl, right? My southern friends don't hold my northern roots against me. I like to think of myself as a hybrid Jersey/Southern girl. I've had the best of worlds. In Jersey you can always find the perfect slice of pizza and the best Chinese food and in the south I can always find a glass of sweet tea and good down home cooking.
Grits are traditionally a breakfast meal, but you can eat it any time of day. I personally love to eat shrimp and grits for lunch or dinner.
This is my basic recipe for cheese grits and it makes about 6 - 8 servings. You can can jazz it up however you like, but I like to keep it simple.
Ingredients
5 cups water
1 tsp salt
1 1/4 cups uncooked quick cooking grits
1 cup shredded cheddar cheese
1/2 cup half & half
2 tbsp butter
Seasonings to Taste
Garlic Powder
Salt
Pepper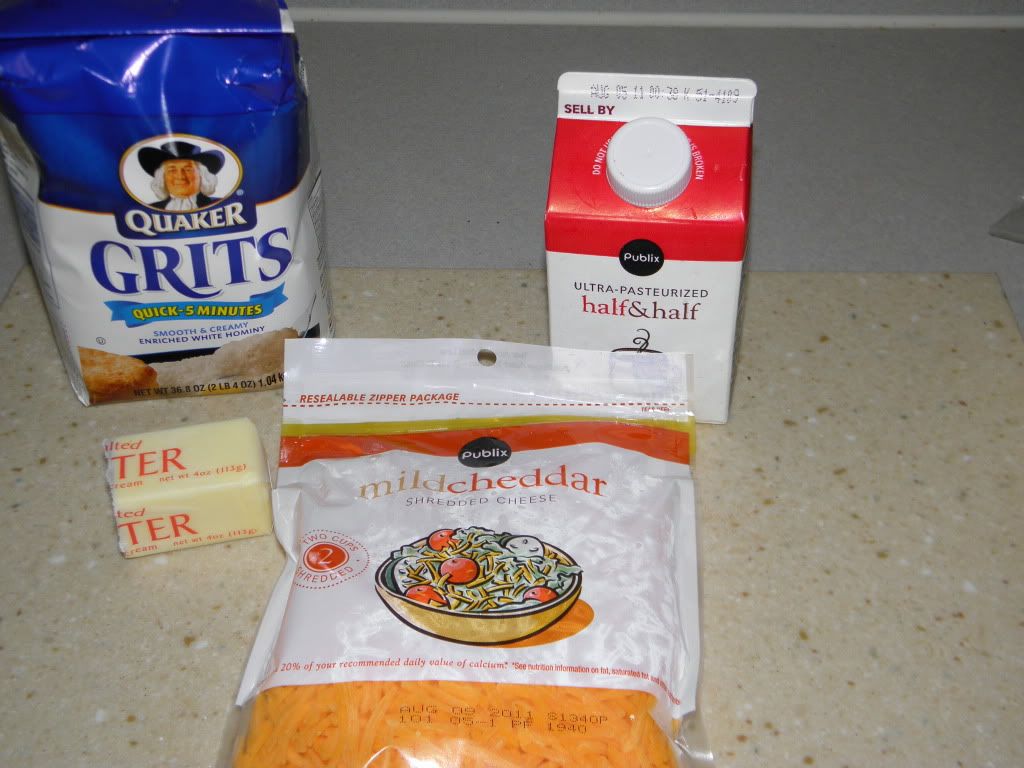 Directions
Bring 5 cups water and salt to a boil in a medium saucepan over medium-high heat. Gradually whisk in grits and bring to a boil. Reduce heat to medium-low, and simmer, stirring occasionally for about 10 minutes or until thickened.
Stir in Cheddar cheese and remaining ingredients until cheese is melted and mixture is blended. Serve immediately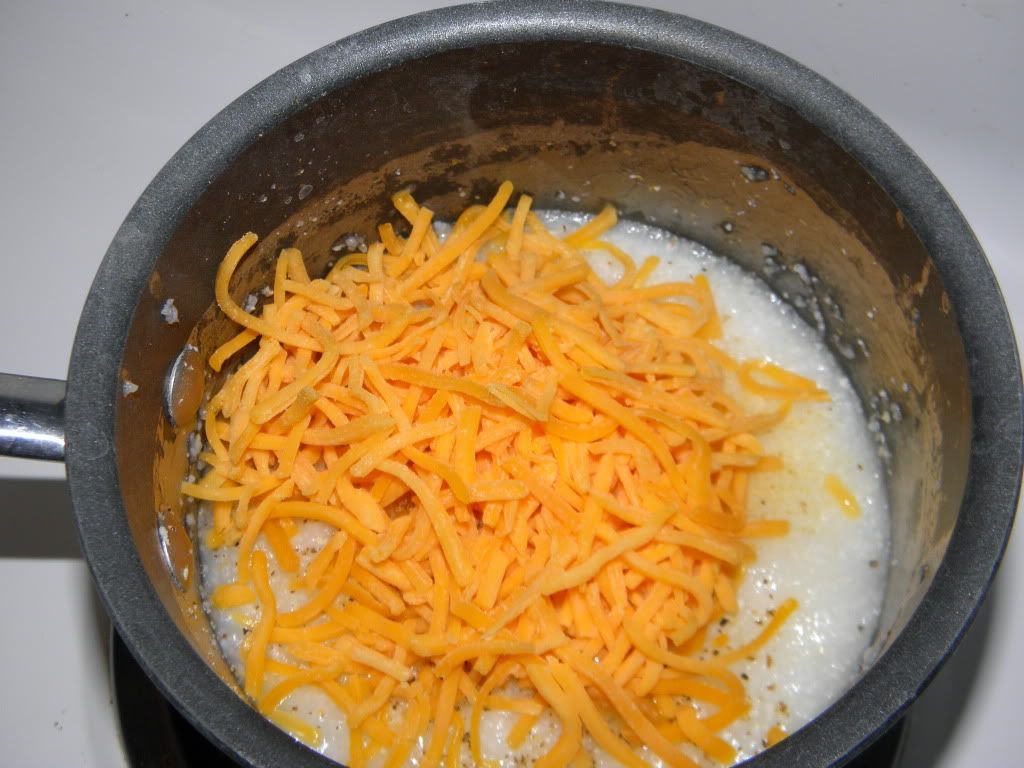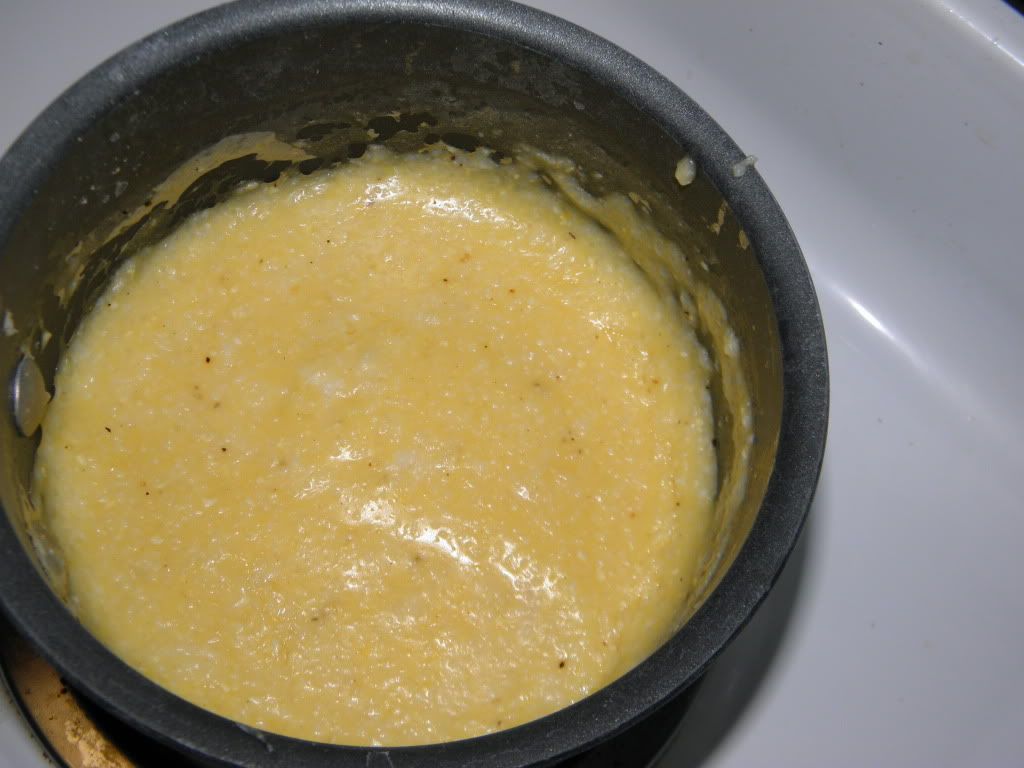 Print this recipe