I've started of getting into the habit of making a nice breakfast at least one morning on the weekends. It is so much cheaper to make the meal at home rather than going out to eat. This past weekend when Michael and I woke up, I realized I didn't have any ingredients to make breakfast. So we decided to ride our bikes to the grocery store to do some shopping. Michael picked out bacon and everything bagels for the 2 things he had to have for breakfast. So I decided to make him a version of the breakfast sandwich he usually gets from the neighborhood bagel shop.
This recipe serves two people but it can easily be increased for a larger crowd.
Ingredients
2 Bagels
4 eggs
¼ to ½ cup shredded cheese
4 slices bacon
Splash of half and half or milk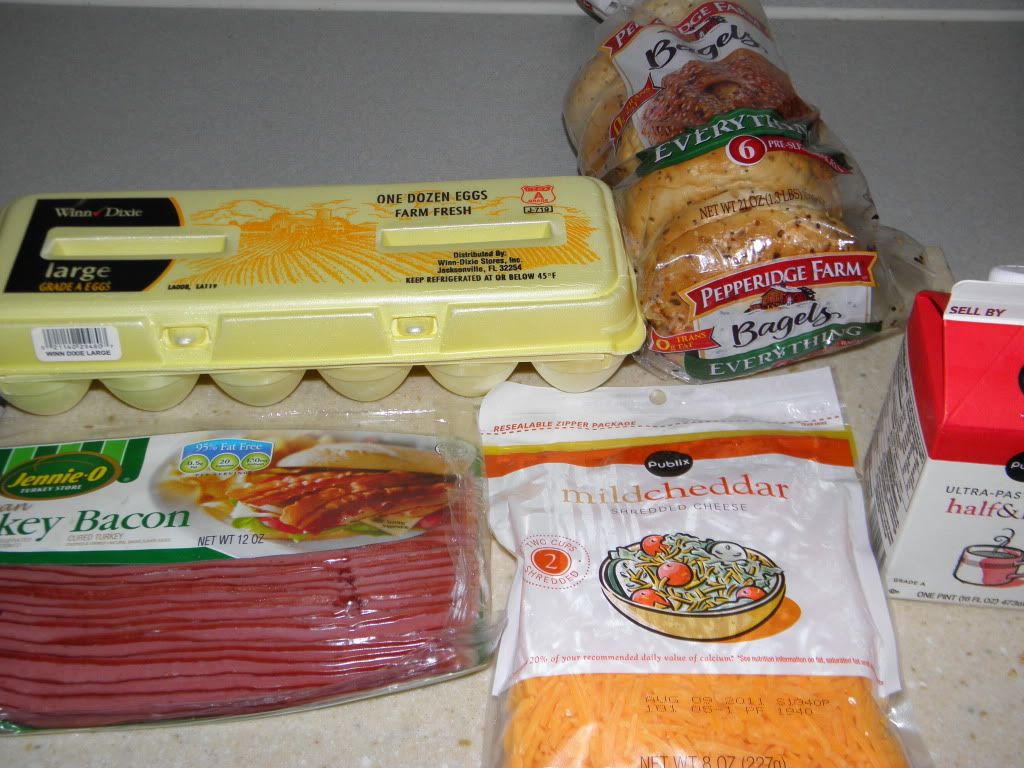 Directions
Preheat oven to 350 degrees F
Cook Bacon
Add eggs to a bowl, beat with salt and pepper and a splash of half and half
In a medium size skillet, melt some butter. Add eggs and scramble of medium heat.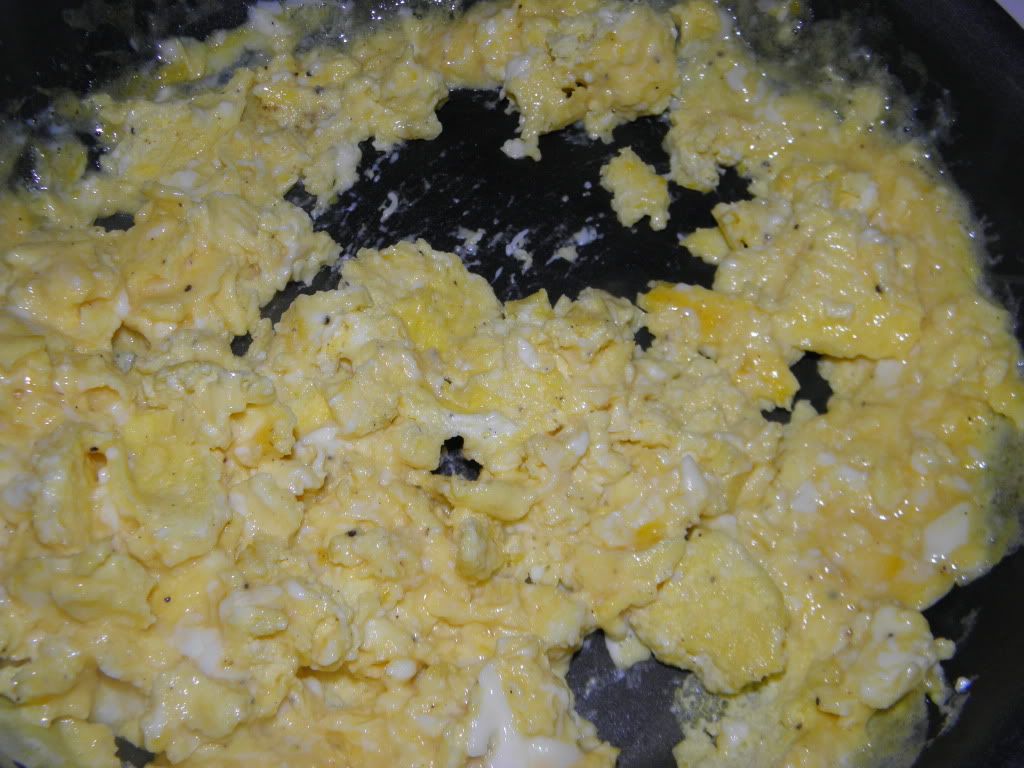 Scoop out the center of the bagels.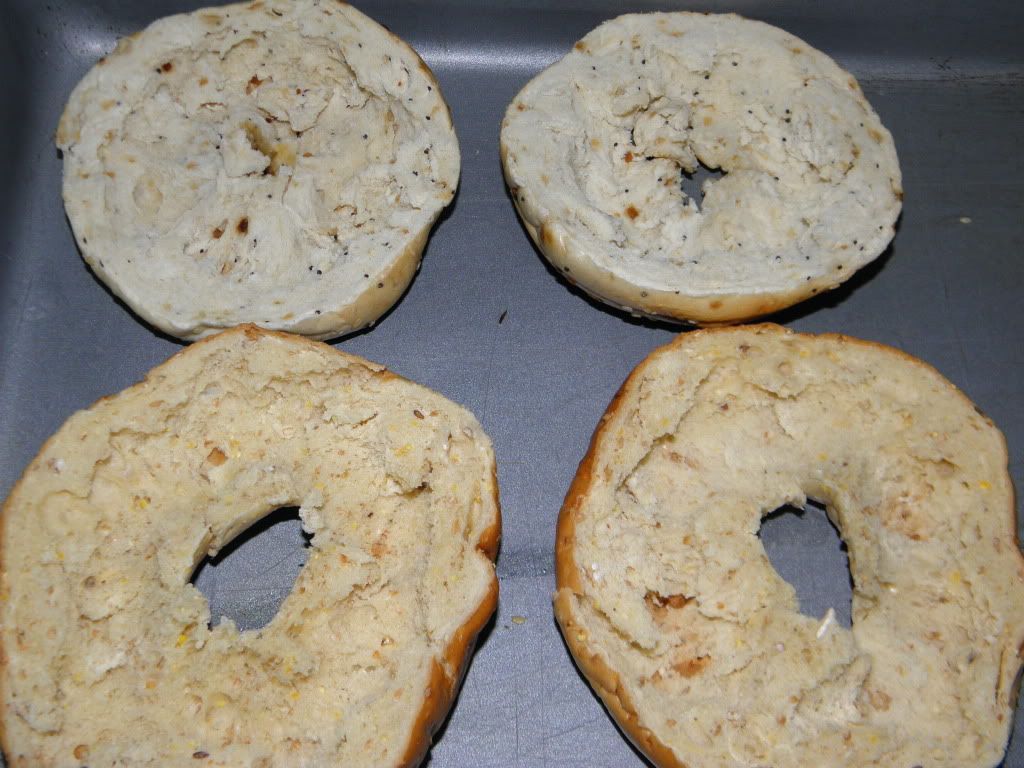 Fill with eggs. Top with bacon and cheese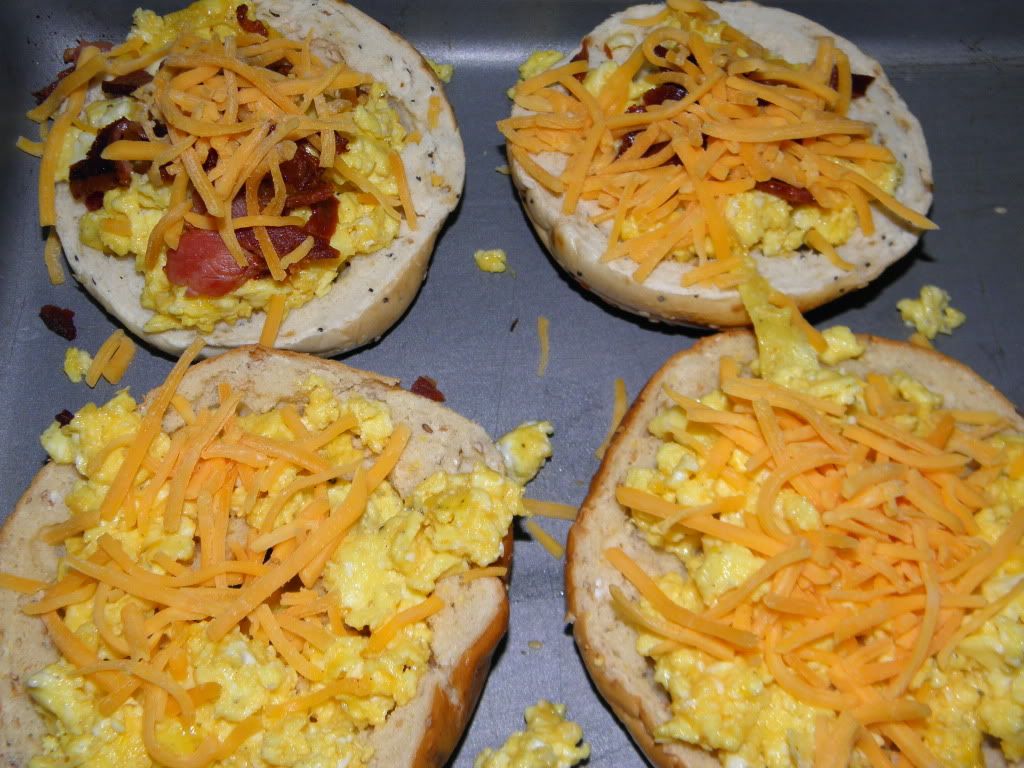 Cook until cheese is melted and bagels are toasted.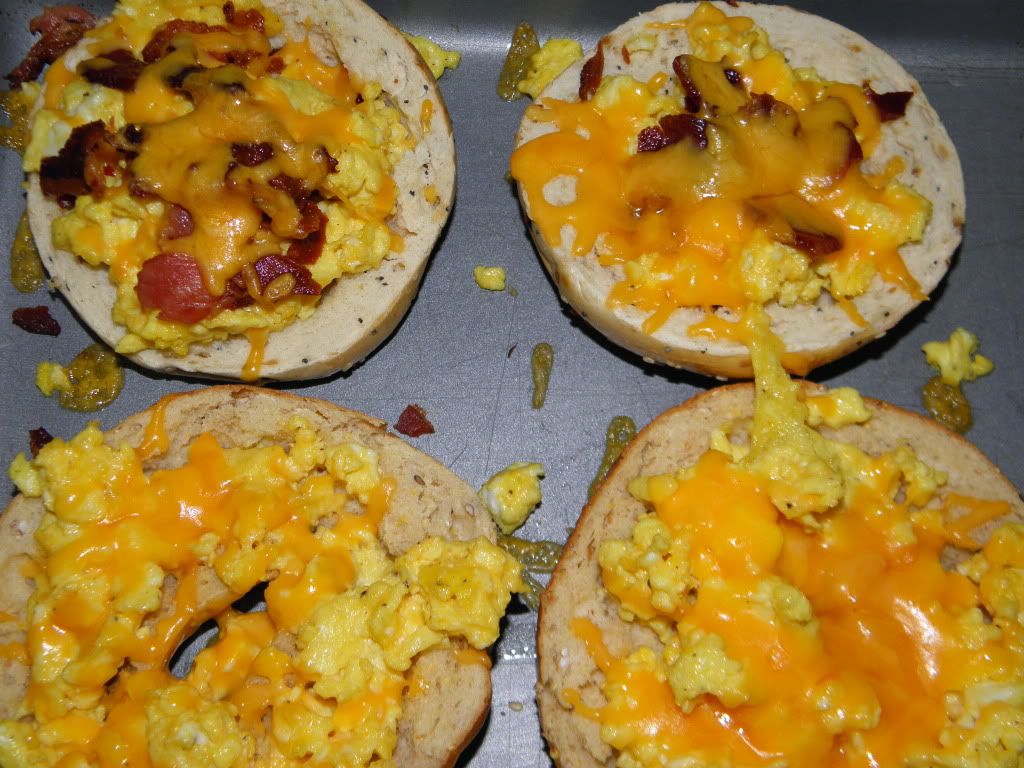 Print this recipe