This is a recipe that I found on
http://www.allrecipes.com/
. I love that site, it is a great tool for finding recipes. This cake has become one of my favorite desserts to make at the holiday time. I usually make a mini version and include them in my sweet treats gift baskets for co-workers. I recently made it for the first time for my in-laws and I knew it was a success when my brother-in-law had barely finished eating his first piece before getting up and getting a second piece. Due to the alcohol content I wouldn't recommend sharing this with kiddies.
Ingredients
1 (16 ounce) container vanilla frosting
For the Cake
1 (18.25 ounce) package yellow cake mix
4 eggs
1 (3.3 ounce) package instant white chocolate pudding mix
1/2 cup cold water
1/2 cup vegetable oil
1/2 cup amaretto liqueur
1/4 teaspoon almond extract
For the Glaze
1/2 cup butter
1/4 cup water
1 cup white sugar
1/2 cup amaretto liqueur
Directions
Preheat oven to 350 degrees F. Lightly oil a 10 inch non-stick Bundt pan.
In a large bowl, combine cake mix, eggs, pudding mix, 1/2 cup of cold water, oil, 1/2 cup amaretto and 1/4 teaspoon almond extract.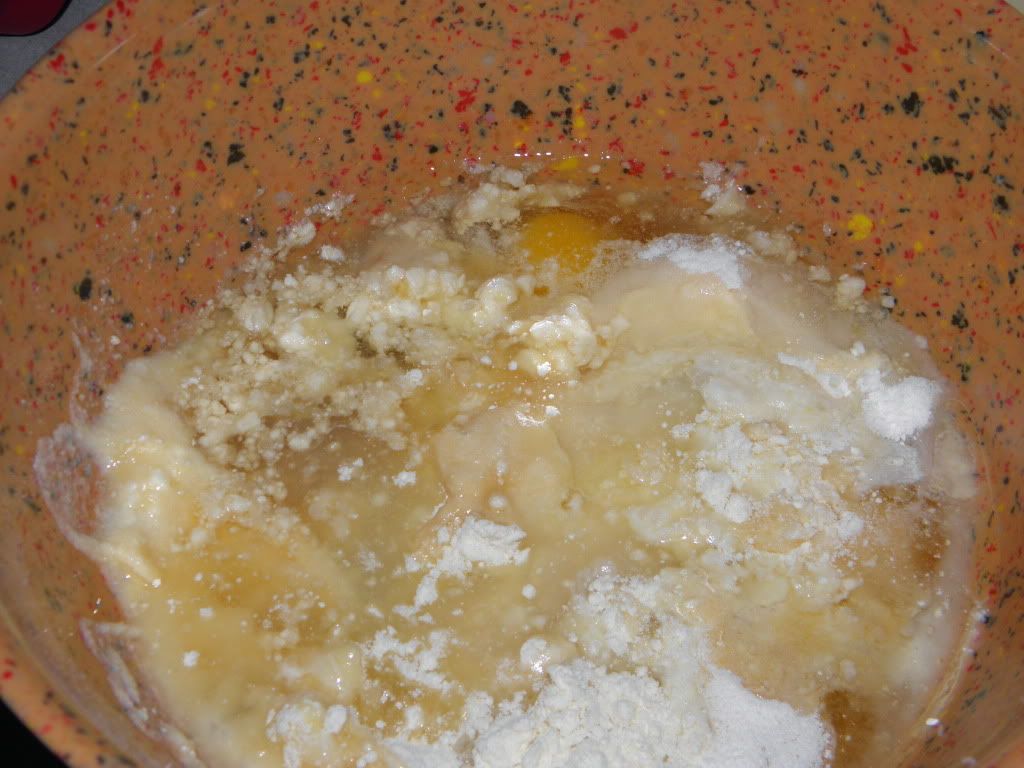 Blend for 30 seconds on low setting of your mixer. Increase speed to medium and blend for an additional 2 to 3 minutes.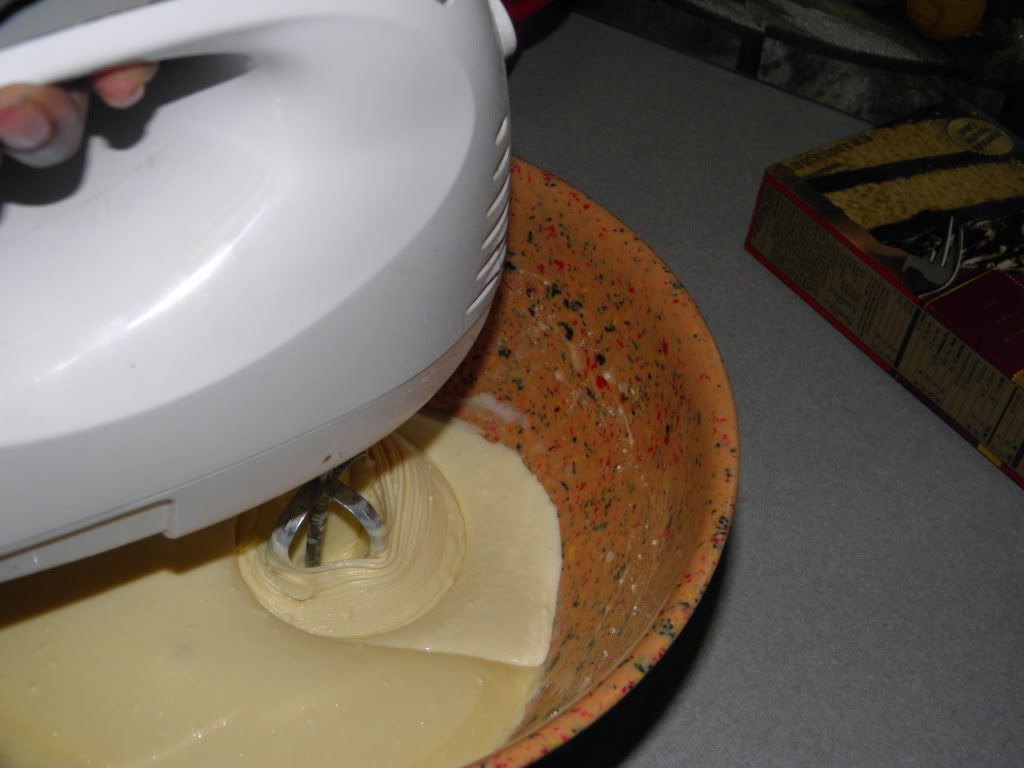 Pour batter into prepared 10 inch Bundt pan.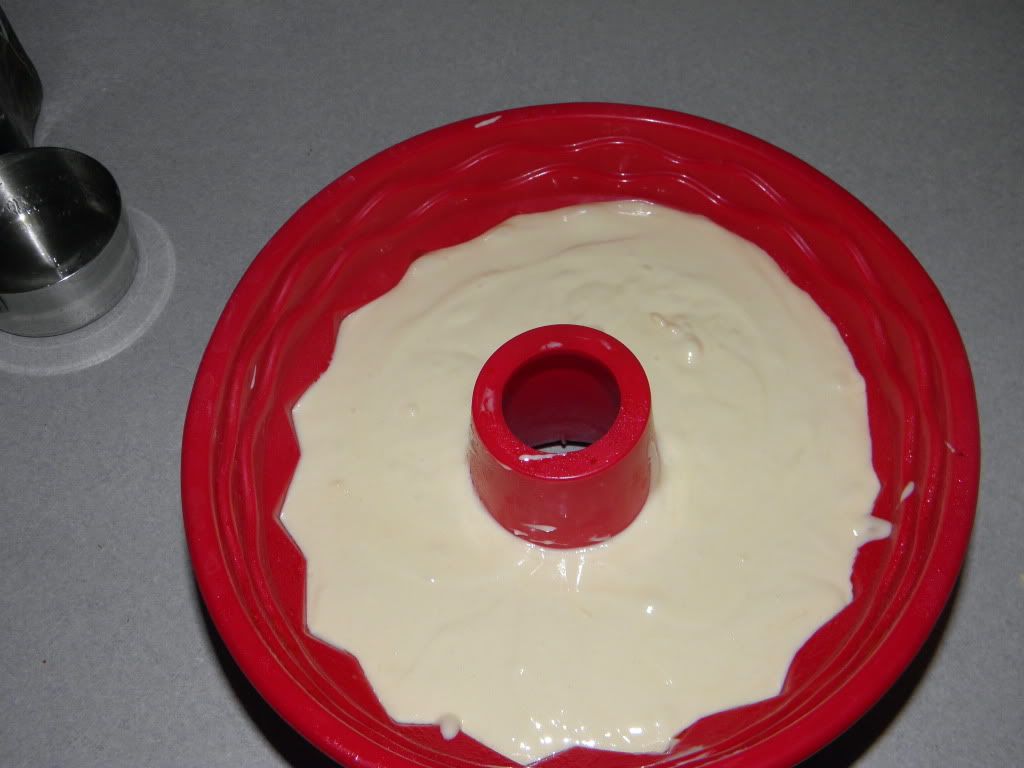 Bake at 350 degrees F (175 degrees C) for 45 minutes or until a toothpick inserted into the center of the cake comes out clean.
About 15 minutes before the cake is ready to come out of the oven I work on the glaze.
Combine butter, sugar, 1/4 cup water, and 1/2 cup amaretto in a saucepan. Bring to a boil, and continue to boil for 10 minutes, stirring constantly.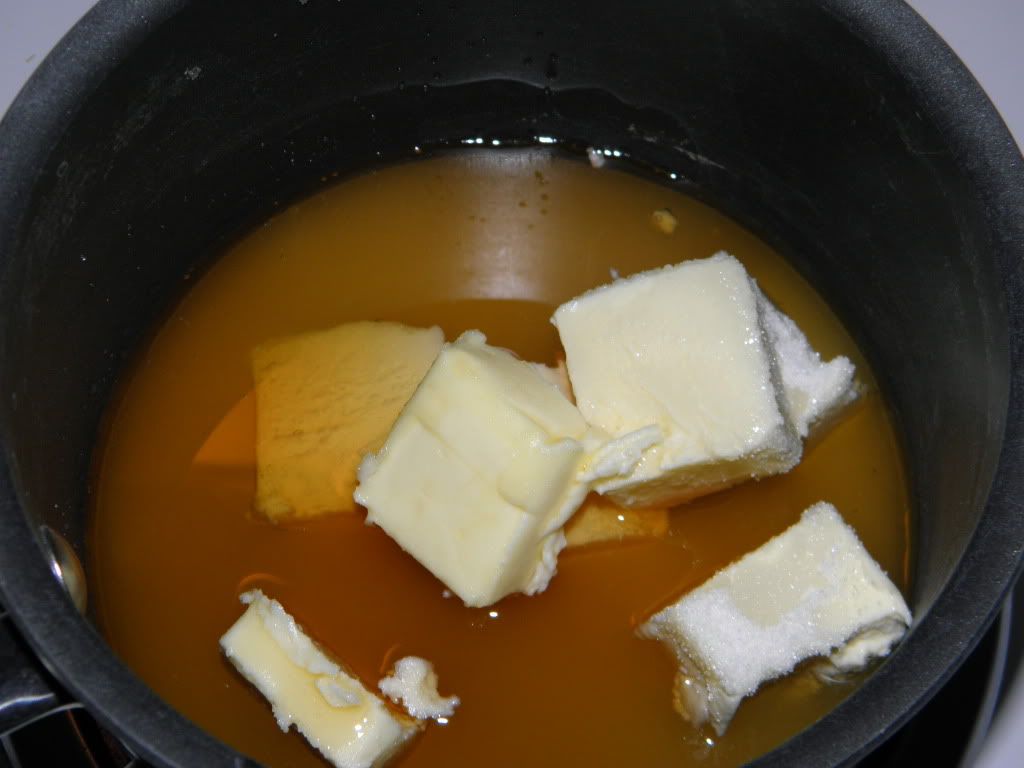 While cake is still warm, use an ice pick or a skewer to poke as many holes as you can into the cake.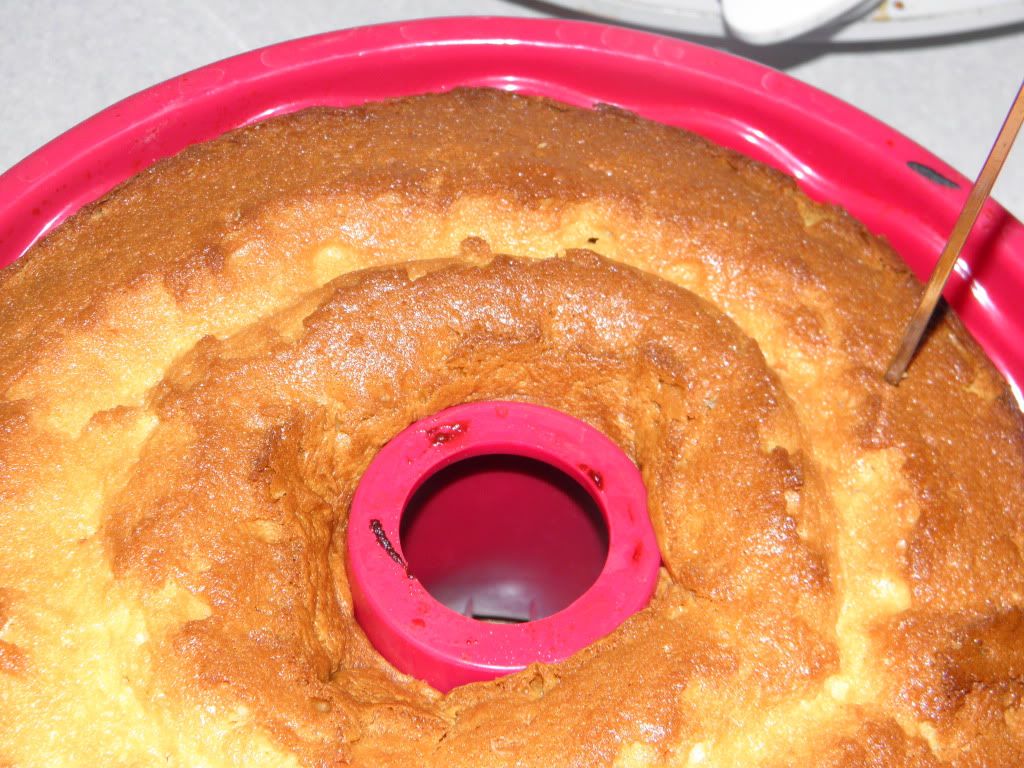 Slowly drizzle glaze over cake, including the edges and center of Bundt pan. Allow cake to cool in the pan for at least 2 hours.
Remove cake from pan and place on serving dish.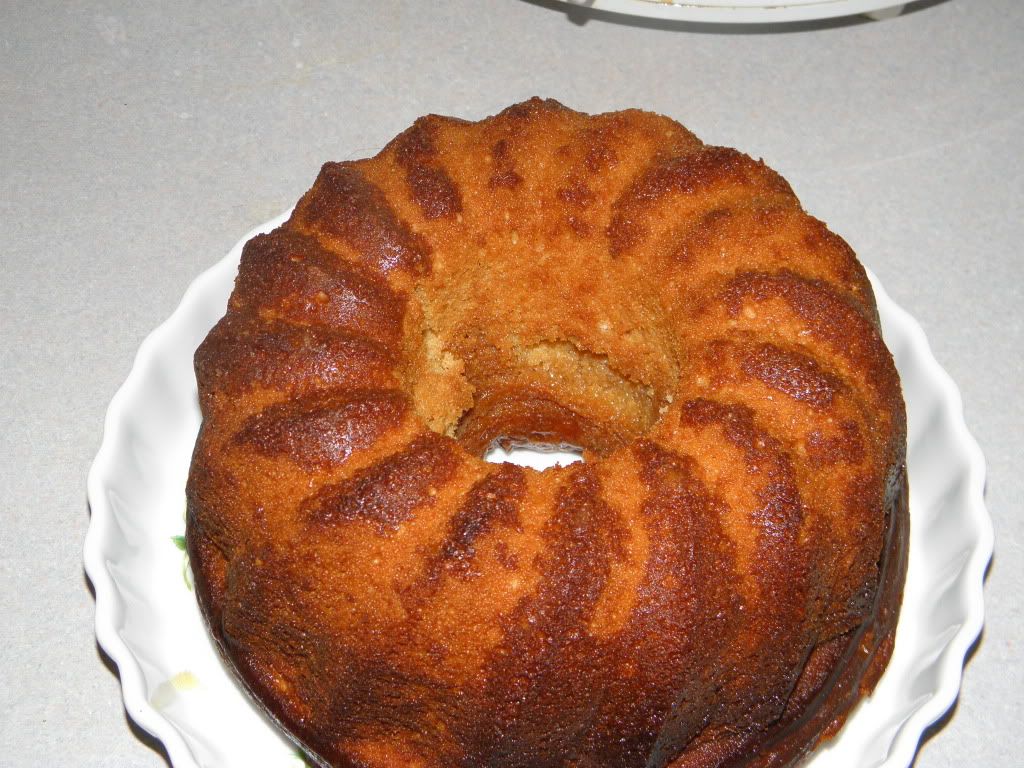 Heat 1/4 cup of the prepared frosting in the microwave for 10 seconds, to soften. Place the cake on serving dish and use a spoon to drizzle the softened frosting over the cake.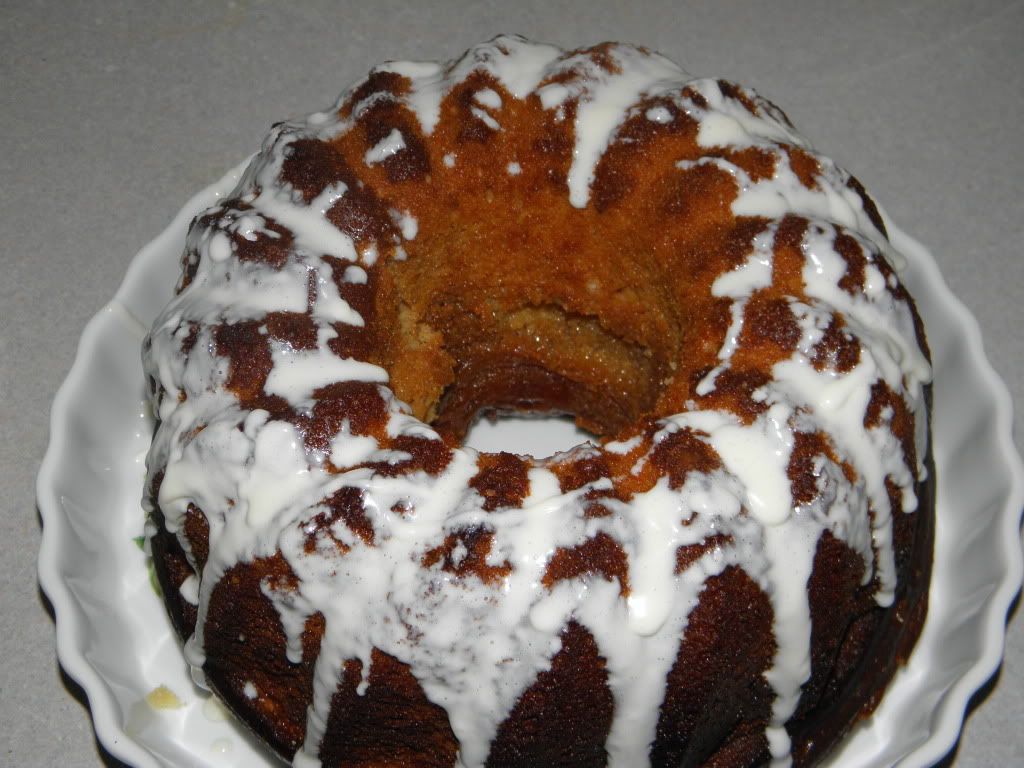 Print this recipe