The one dish my family always requests at any famly gathering. With a family full of picky eaters it is the one dish that everyone gets seconds of.
This makes about 10 - 12 servings.
Estimated Cooking Time: 30 minutes
Estimated Time to completion: 1 hour
Main Ingredients
1/2 stick of butter
1 pound shrimp
1/2 pound scallops
1/2 pound imitation crab meat
1 box tri-color noodles
Seasonings (to taste)
Old Bay
Garlic Powder
Salt
Pepper
I first take a half stick of butter. I think butter makes everything better. I melt it in a pan over medium heat.
I then add a pound of peeled, deveined shrimp, seasoned with garlic powder, Old Bay Seasoning, salt and pepper
Cook until pink throughout. Yum! I love shrimp. Once done remove from pan.
Next I add scallops, about 1/2 a pound and cook until done.
Once the scallops are finished, I remove from pan and add some imitation crab meat to the pan, just to warm up and to soak up the flavorings.
While the seafood is cooking, I bring a large pot of water to a boil and then add a box of tri-color noodles.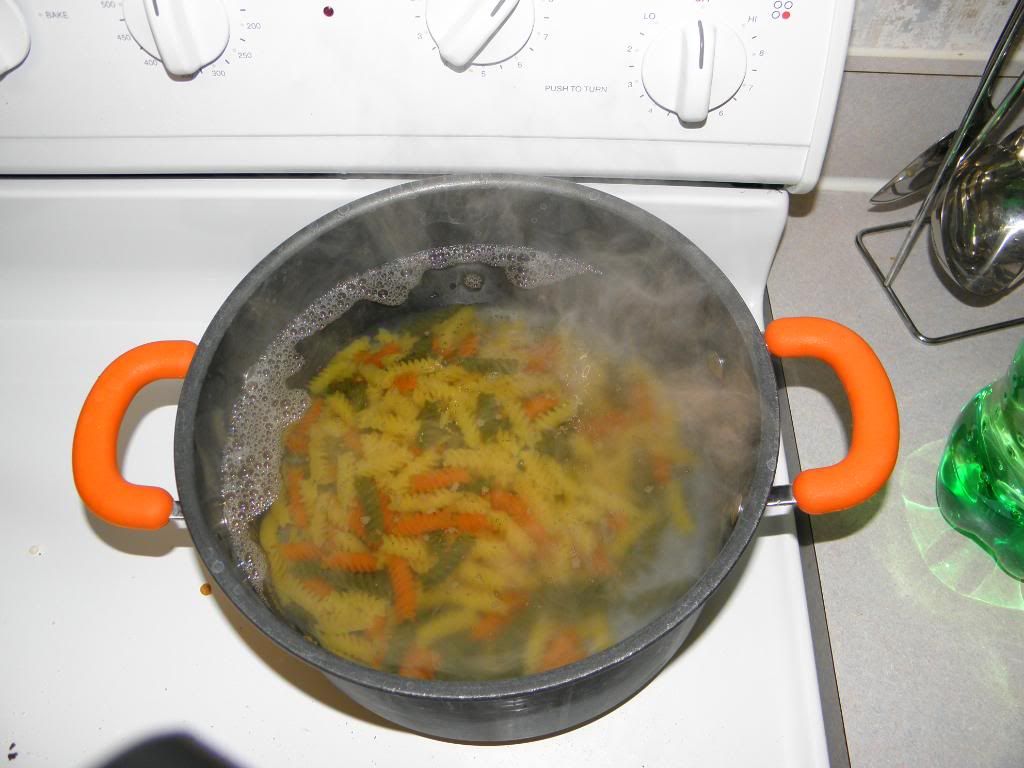 Once cooked according to instructions, I drain and then combine all ingredients into a large bowl and add additional seasonings to taste. I then chill for a few a few hours.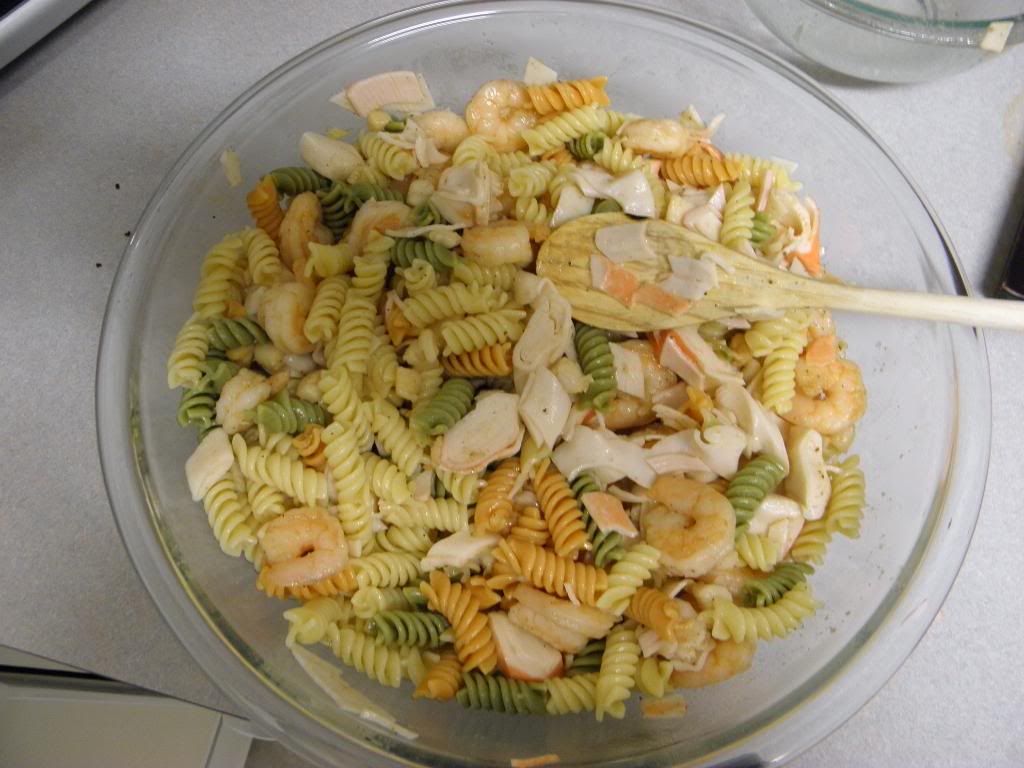 Once chilled I add mayonnaise, about a 1/4 of a cup, but you can add as much or as little as you like.