I love Sunday dinners. Growing up, my mom would always prepare a huge dinner for us to eat after church. Usually there was so much food, we would have leftovers for Monday. I've started to incorporate traditional Sunday dinners with my family when I can. I break out the China and we eat at the table instead of in front of the TV. I love having leftovers on Mondays because that is the busiest day of the week and it is much simpler to just reheat a meal rather an prepare a whole new one. This past Mother's Day we were able to have members of our extended family over Sunday dinner and I prepared a pot roast in the slow cooker. Actually I prepared two pot roasts so we would have leftovers for Monday dinner. It turned out to be a lovely dinner with good food, good wine and good conversation.
Ingredients
1 3-4 lb Beef Roast
Carrots
4 Potatoes
Beef Stock or Gravy
2 Bay Leaves

Seasonings to Taste
Salt
Pepper
Garlic Powder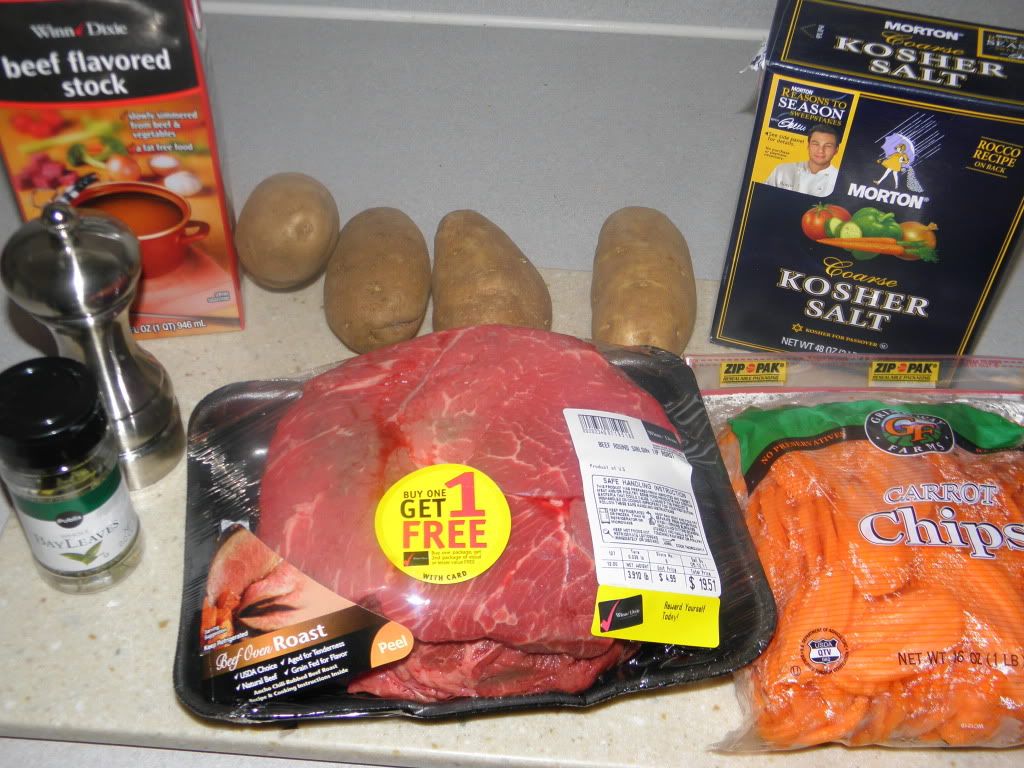 This time around I decided to make my own gravy. I like making my own gravy because I can make it thicker than usual and it will thin out in the slow cooker.
Combine equal parts flour and butter. I used three tablespoons of each.
Mix together over medium heat to form a roux.
Add about a cup and half of the beef stock.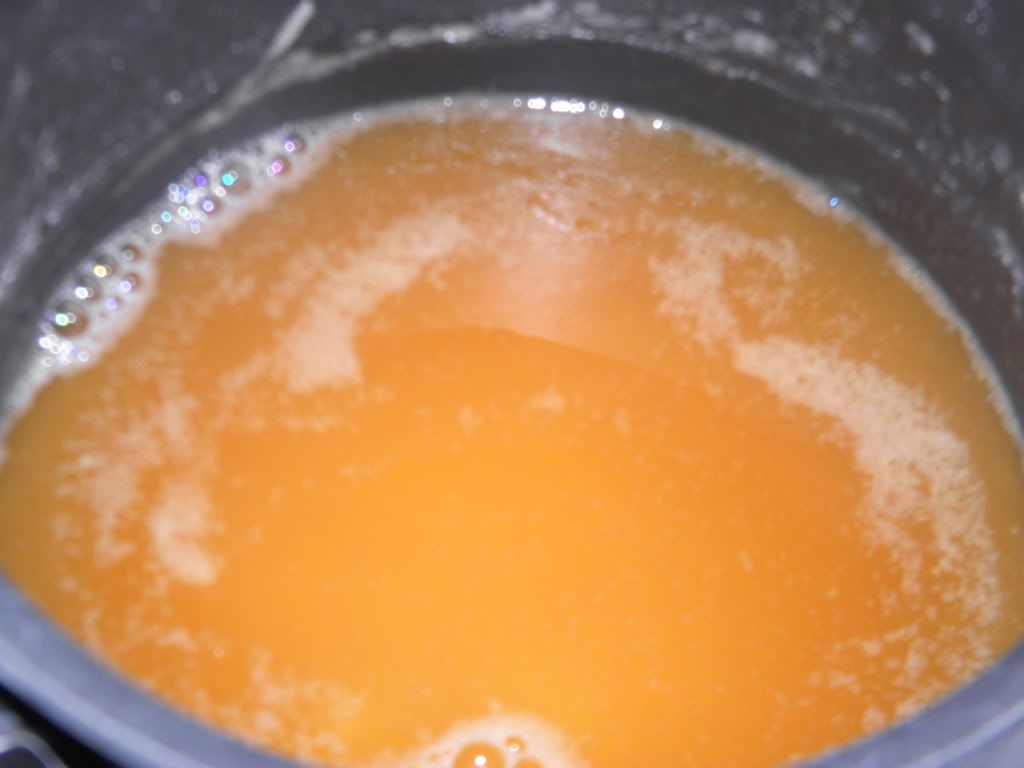 Add salt and pepper and bring to a boil. Reduce heat and let simmer until it thickens.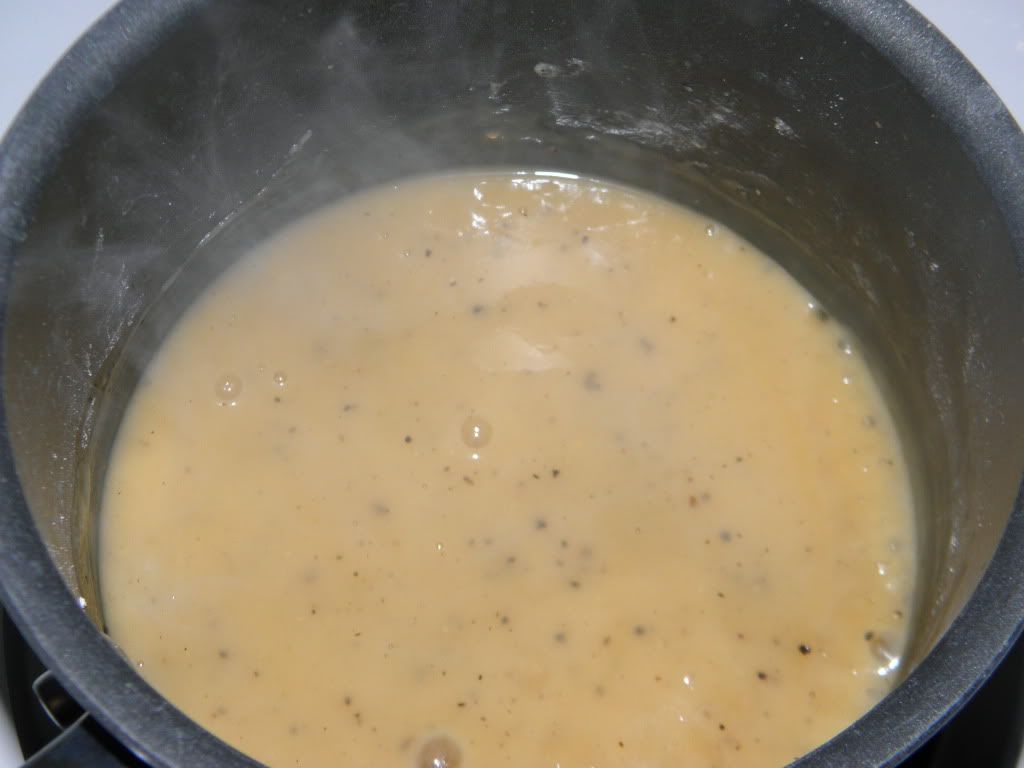 Now to prepare the roast.
Generously rub all sides of the roast with salt, pepper and garlic powder.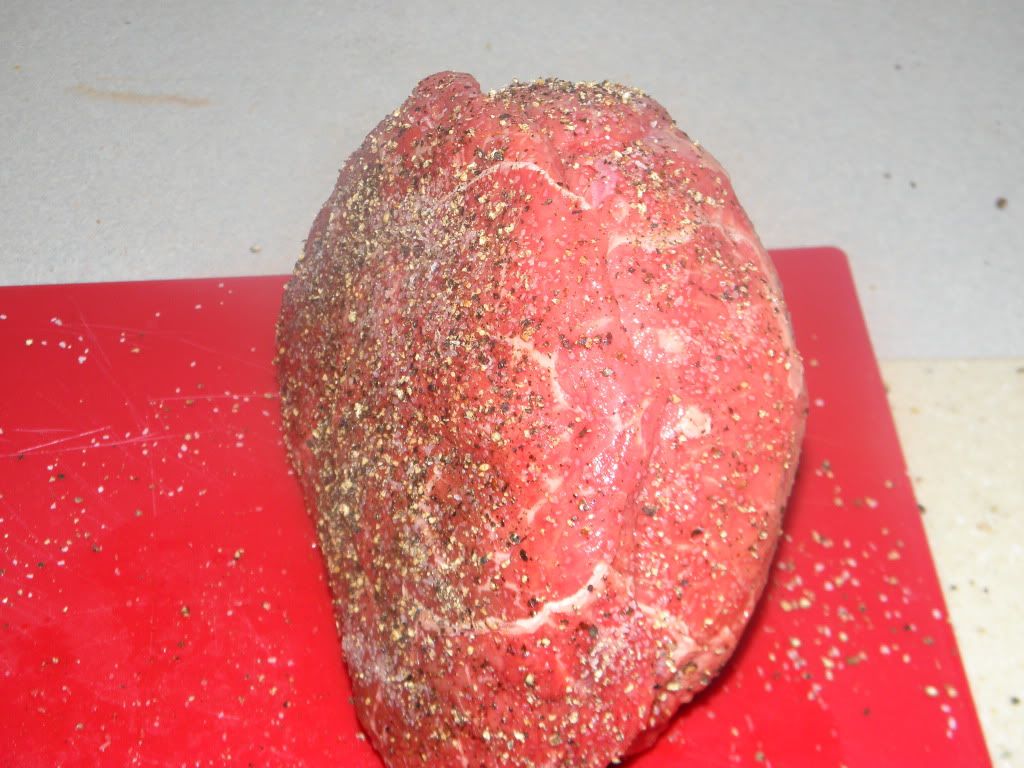 Heat oil in a pan and brown each side of the roast.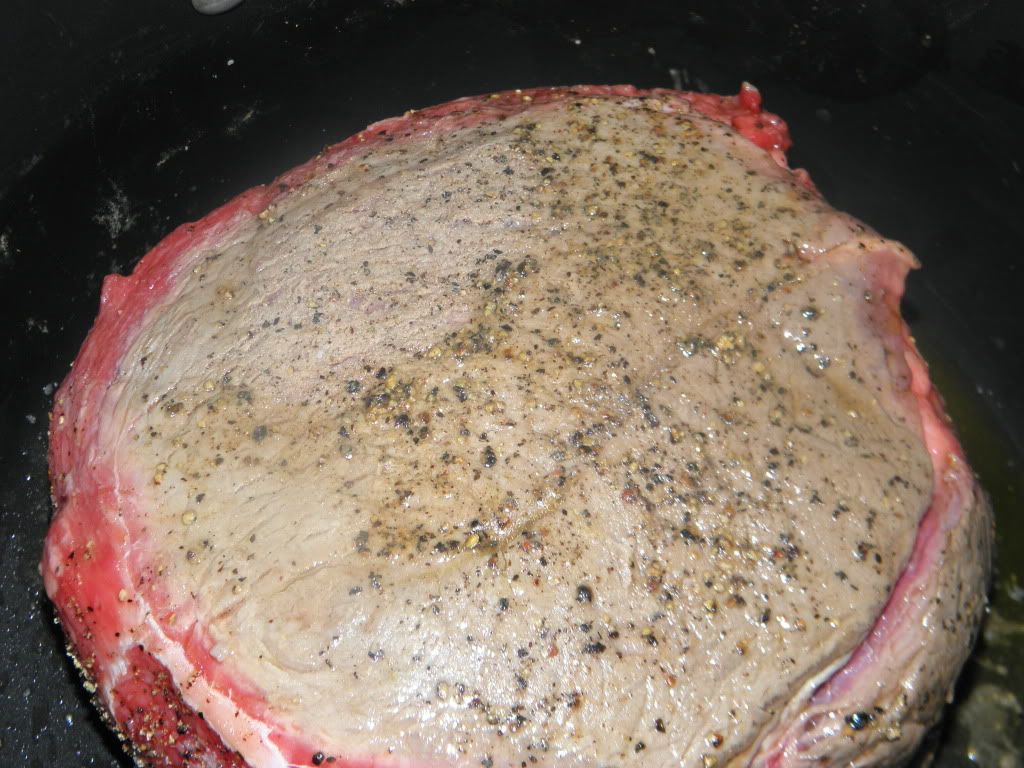 Add roast to the slow cooker and cover with sliced potatoes and carrots.
Cover with gravy.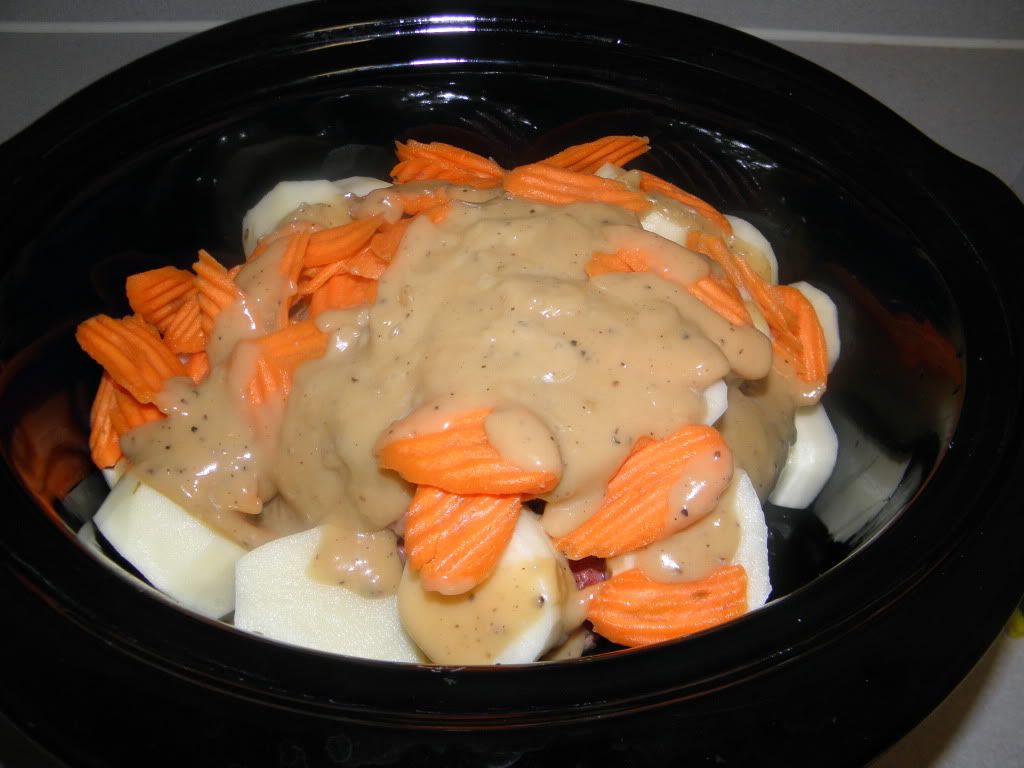 Cook on low heat for at least 6 to 8 hours.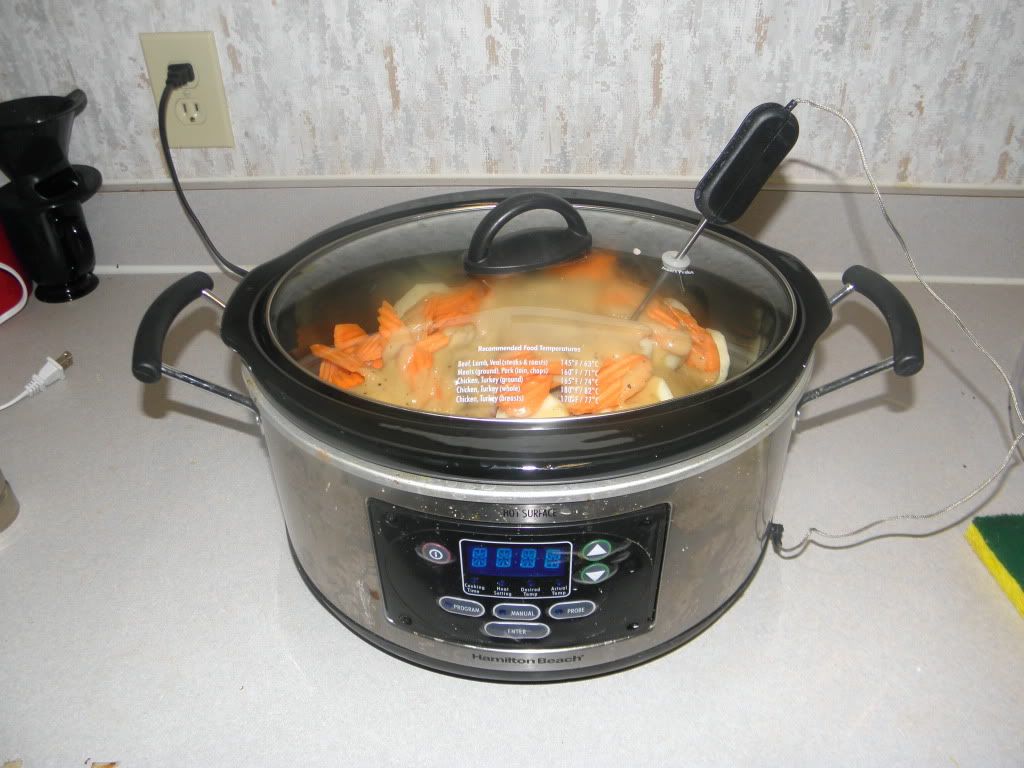 Somehow I missed taking a picture of the roast after it was on the serving dish, but you can kind of see it on the table. Sorry.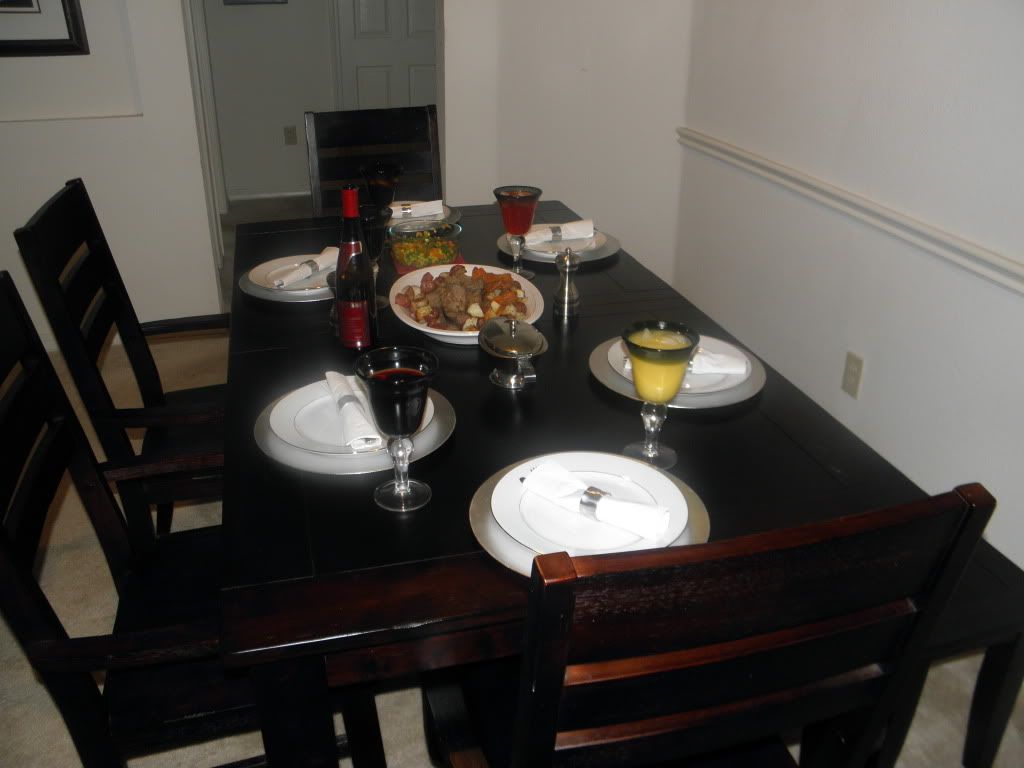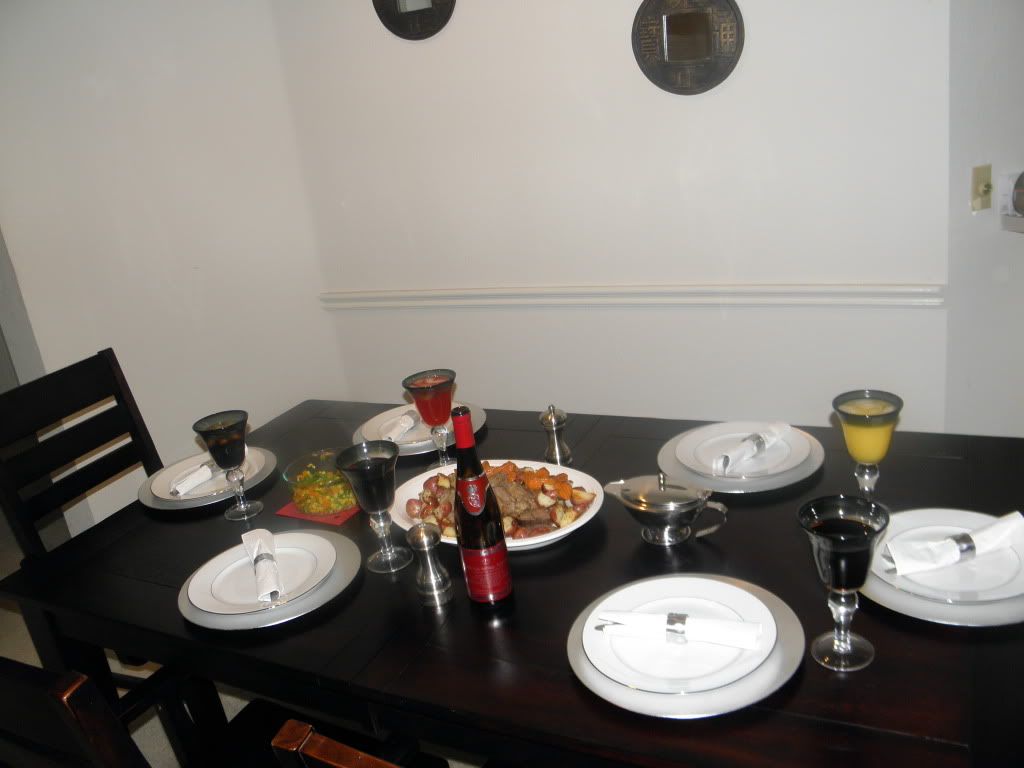 Print this recipe