I'm sitting here with my husband watching an episode of Sister Wives. It's funny before I started watching this show I never understood how women could share their husbands, but I now have a better understanding on how it could work for some people. Not for me, but I can respect their choices. Sometimes I think it would be nice to have the extra helping hands. On the other hand Michael was completely turned off by the idea. Something about not wanting to have more than one woman telling him what to do.
Anyway, sorry I haven't posted in a while, but I have been super busy. In a perfect world I would be able to quit my job and spend the day cooking, baking and posting, but I haven't won the lottery yet. Maybe one day, if I ever start buying the tickets.
This is a very simple recipe, another dish my mom would prepare. Most of my favorite recipes are my mom's recipes. I love this recipe because it is versatile. You can use any type of potato you like, you can peel or leave the skin on. I like to make this dish with a pot roast or meatloaf.
Ingredients
Potatoes
Butter

Seasonings to Taste
Salt
Pepper
Garlic Powder
Italian Seasonings*
Drizzle melted butter on potatoes and add seasonings.
Bake for 30 to 45 minutes or until tender and golden.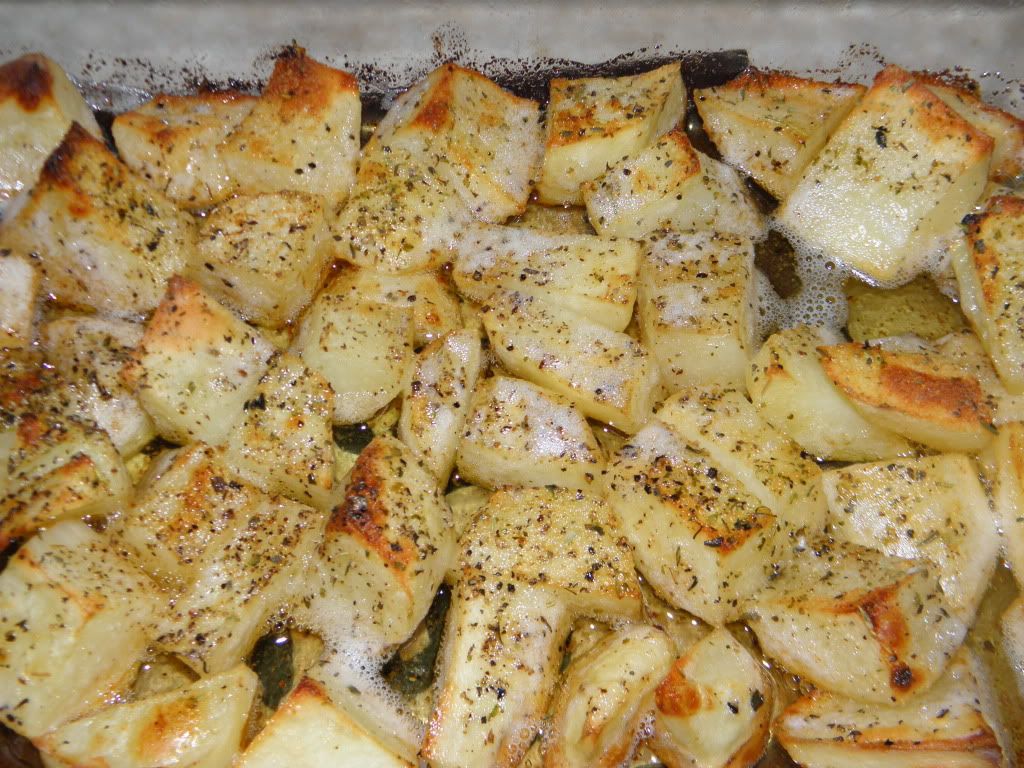 Hmm, I wish I had a virtual fork so I can have a bite right now. Enjoy!
*Depending on your mood you can substitute Cajun seasonings instead of the Italian or whatever inspires you.