They say the way to a man's heart is through his stomach and that is certainly true of my husband. I do believe that I never have to worry about Michael leaving because he enjoys my cooking so much. Fortunately I enjoy cooking for him. He is my favorite taste tester. Now Michael is definitely a meat and potato man. He is happiest when there is a a slab of meat and some type of potato on his dinner plate. One of his favorite meals is meatloaf and he has a very high standard for what he considers delicious meatloaf. Luckily I was able to win him over with my recipe for meatloaf and it is all thanks to my secret ingredient. Would like to know what the secret ingredient is? OK, I'll tell you but come close so no one else hears. It is sour cream. Shh, don't tell any one, OK?
Now this recipe is for only one loaf, but I always double the recipe, it is great for sandwiches the next day or two days later.
Ingredients
1 lb Ground Sirloin
1 packet Onion Soup Mix
1 egg
½ cup Bread Crumbs
¼ cup Sour Cream
¼ cup Grated Parmesan Cheese
2 - 3 tbsp Worcestershire sauce

Seasonings to Taste
Salt
Pepper
Garlic Powder

The Parmesan was feeling camera shy today.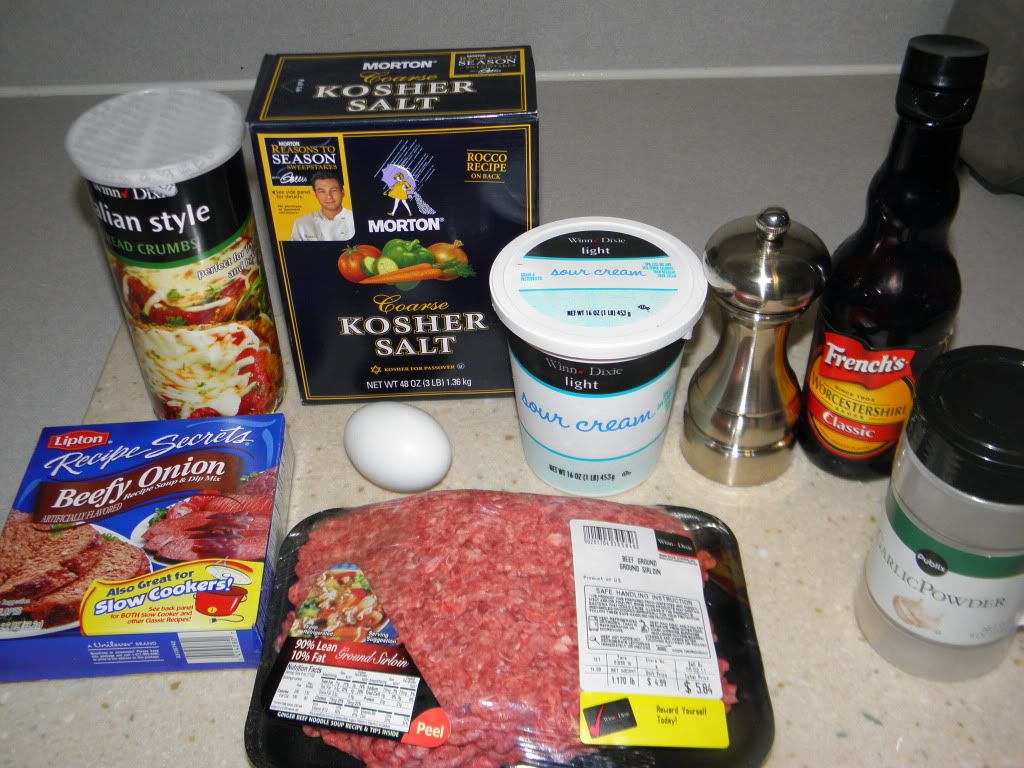 Preheat oven to 375 degrees F.
Add all ingredients to a bowl.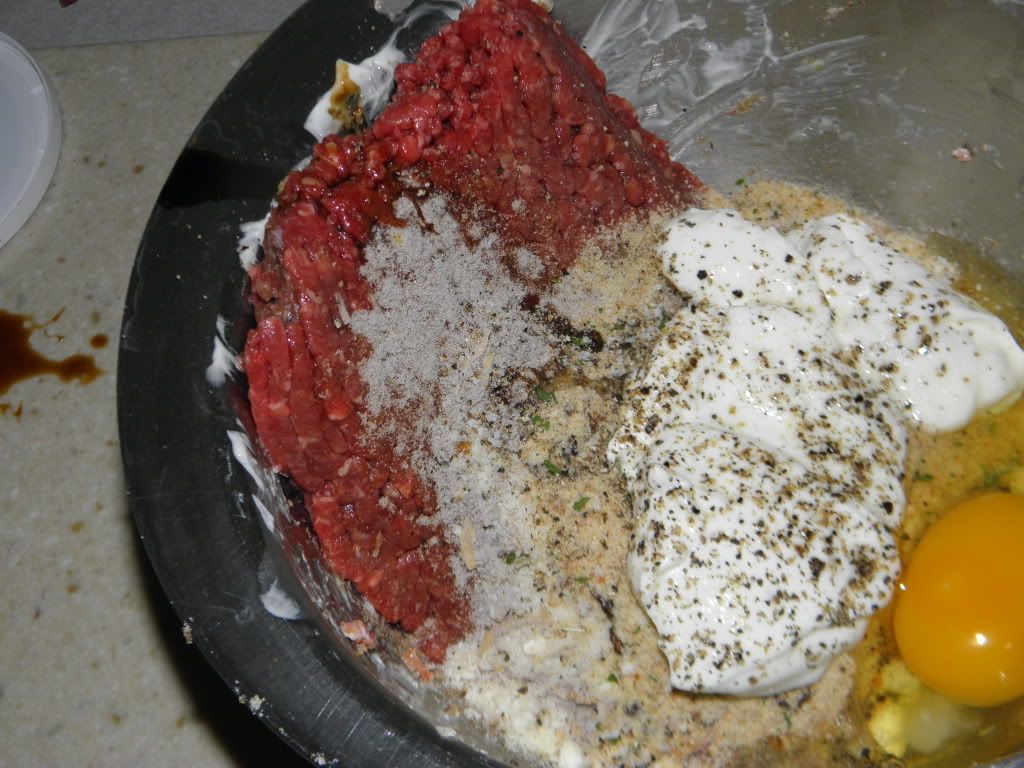 Mix together.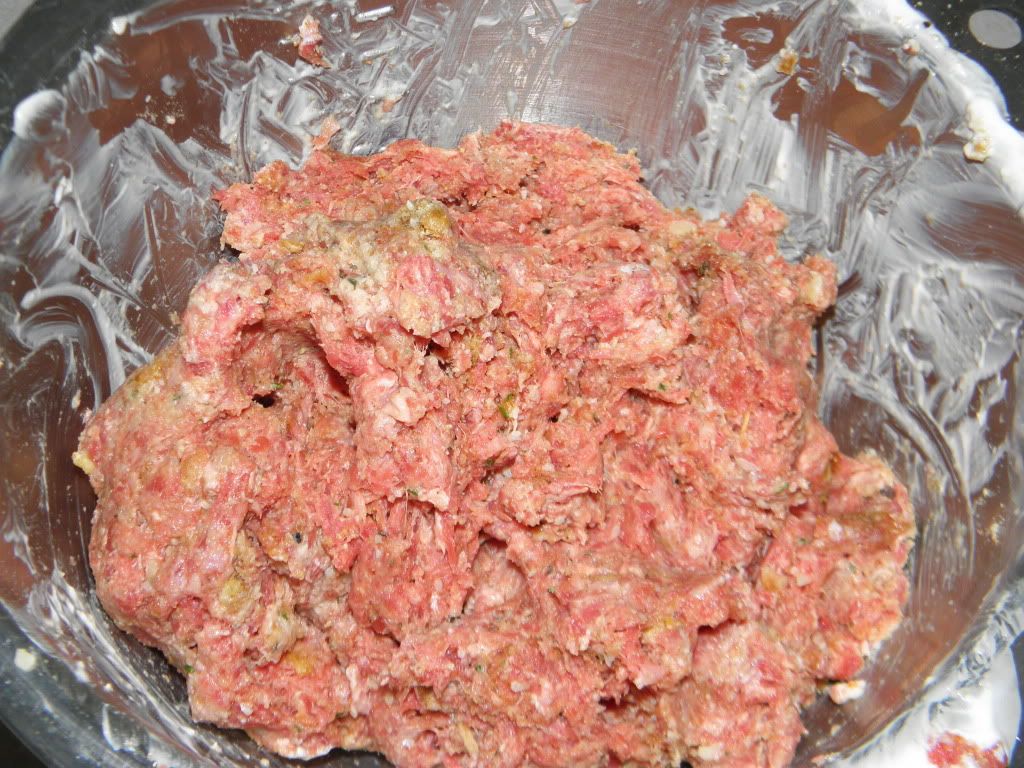 Shape into a loaf.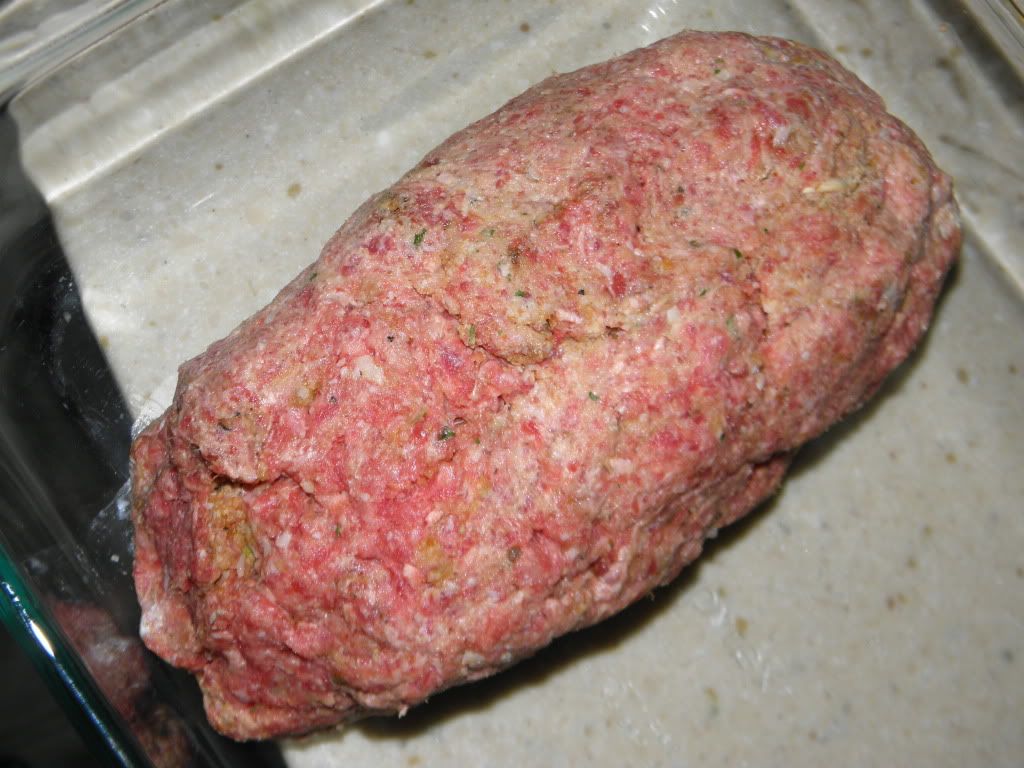 Cover with aluminum foil.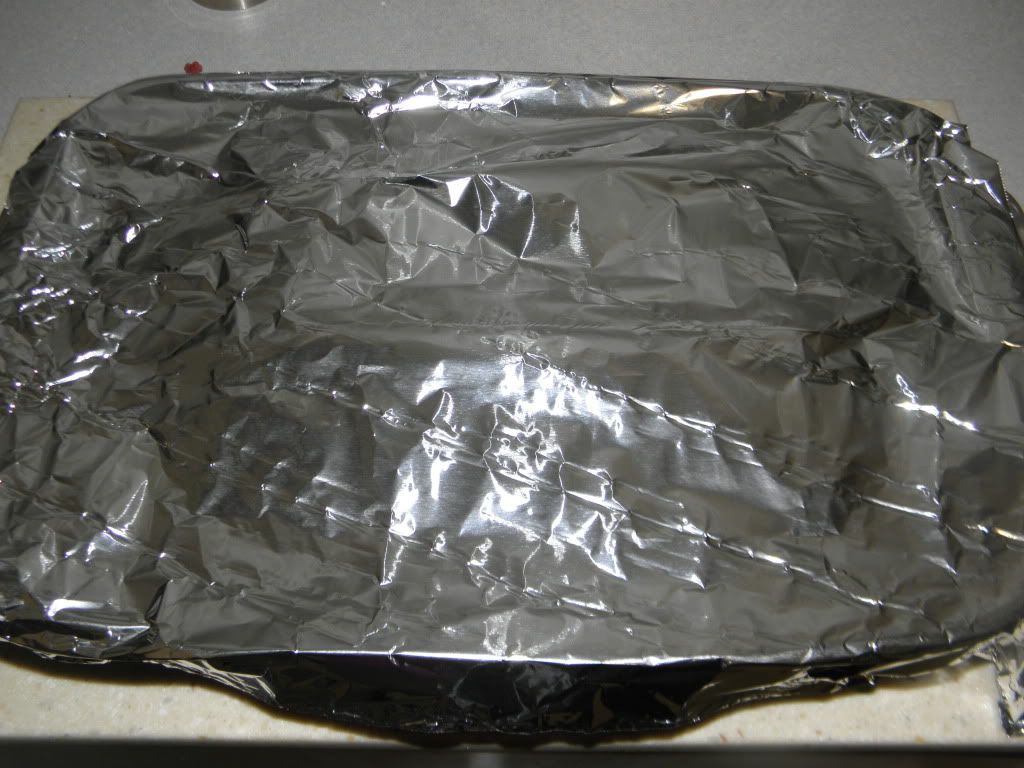 Bake for 45 minutes. Remove foil and continue baking for 10 to 15 minutes.
I like to serve with potatoes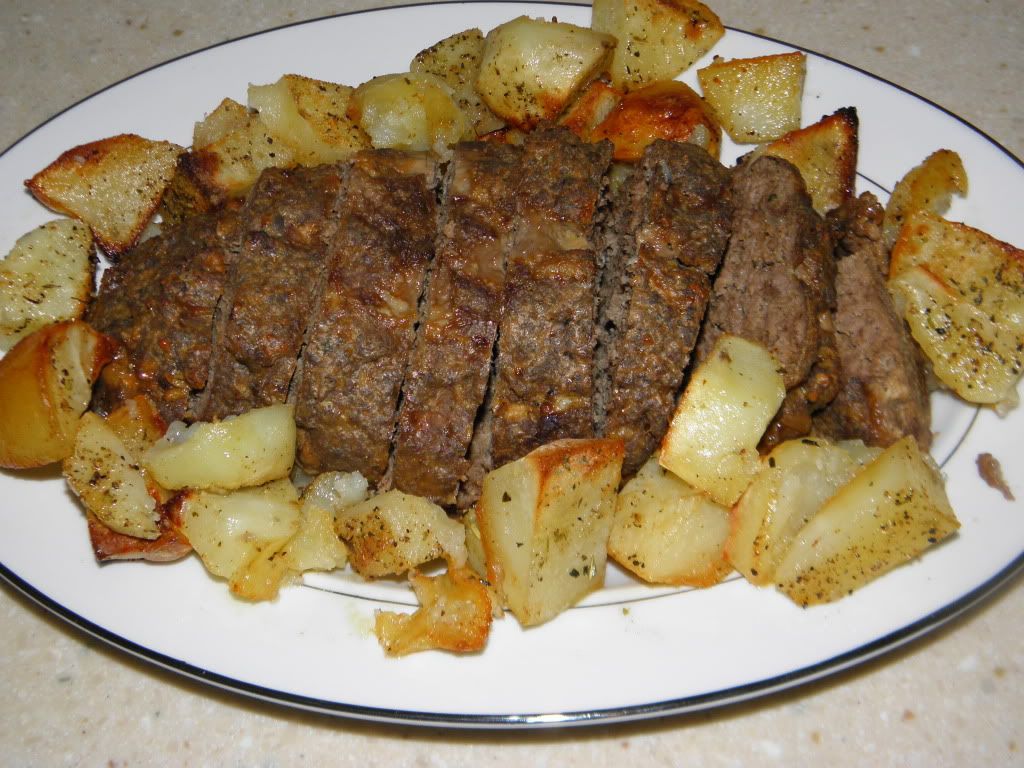 Sit back and enjoy! I bet you will have volunteers for the after dinner clean up, just like magic!
Nutritional Information:
Calories: 280.2 Total Fat: 13.5 Cholesterol: 94.8 Sodium: 883.5 Total Carbohydrates: 12.6 Dietary Fiber: .6 Sugars: 1.3 Protein: 24.4
Printe this recipe