I have a confession to make, I haven't cooked dinner once this week. Michael cooked dinner on Monday and Tuesday and I ordered take out tonight. I've been in a bit of a blue mood this week and when I am down I try not to cook. I truly belive that dishes made with love taste so much better than dishes prepared while in a bad mood. I'm hoping my mood lifts soon, I have a list a of great recipes I want to share. Luckily, I cooked a few extra meals last week that I wanted to tell you about.
One of these recipes is one that I found on the Pillsbury website. It is their recipe for
Jalapeno-Chicken Crescent Pinwheels
. As usual I will just be posting my experiences with trying out this recipe, you can see the actual recipe on their website.
Now this recipe is supposed to be for appetizers, so I doubled it to feed my family. I opted to leave out the onions and the cilantro to keep it simple for the guys' tastes.
I cut the chicken into bite size pieces.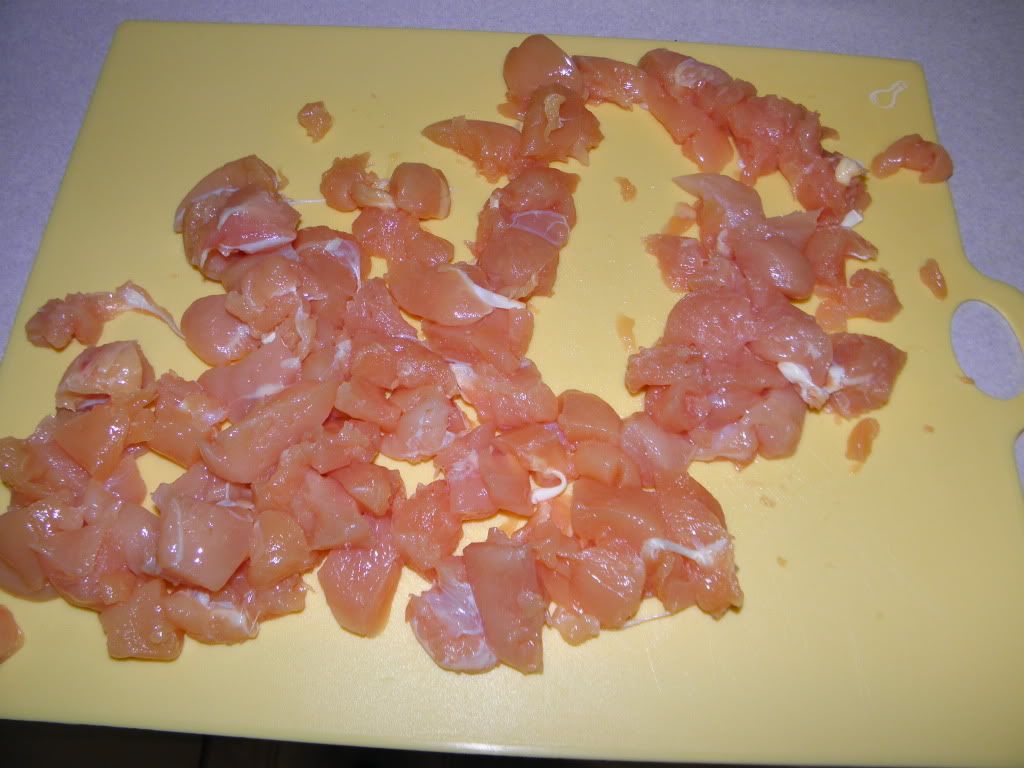 Seasoned the chicken with Salt, Pepper, Garlic Powder and Italian Seasonings.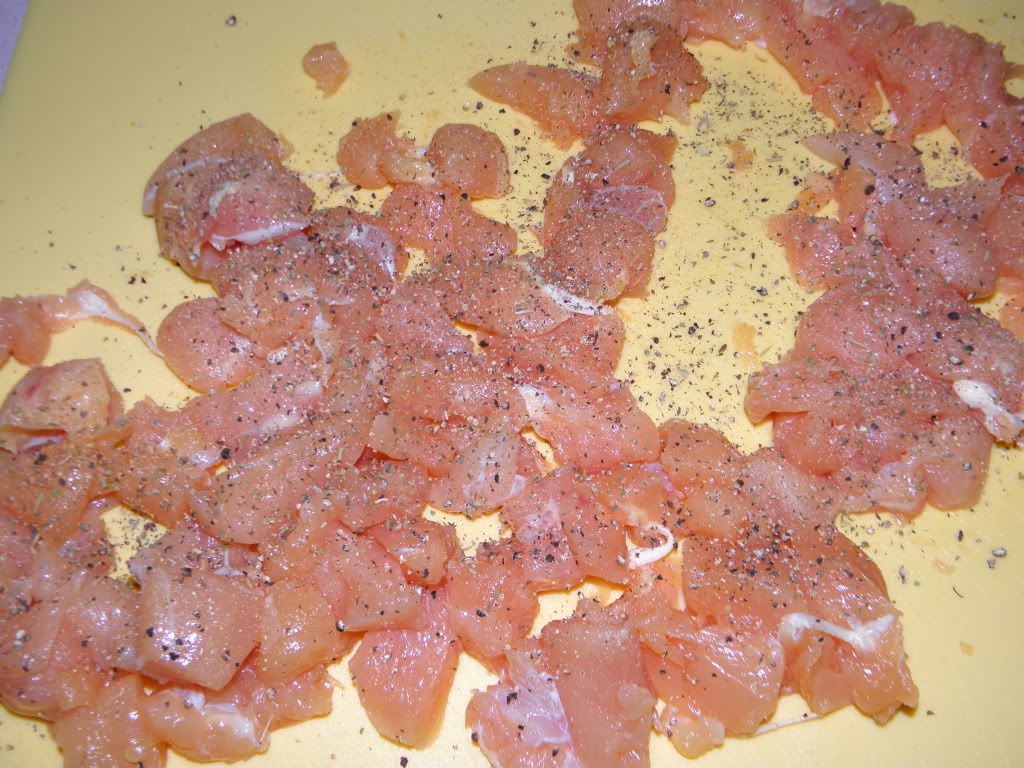 Cook chicken over medium heat.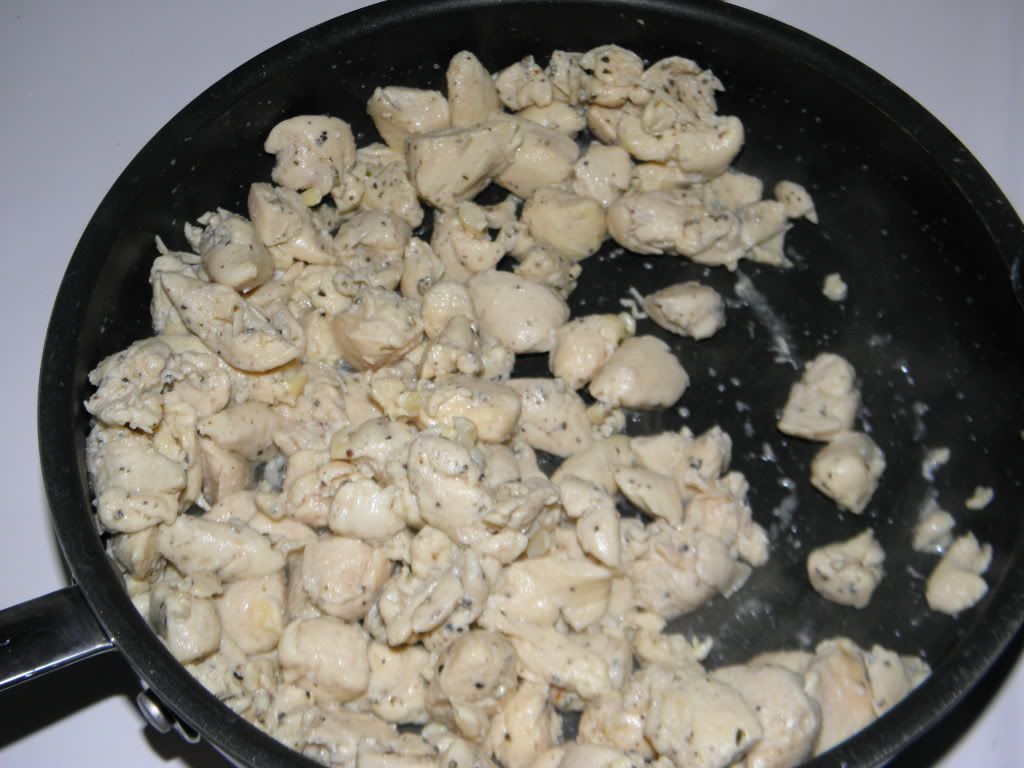 Combine chicken, cream cheese and jalapenos. Yum, The fillling was tasty just like this, I ended up eating a few spoonfuls.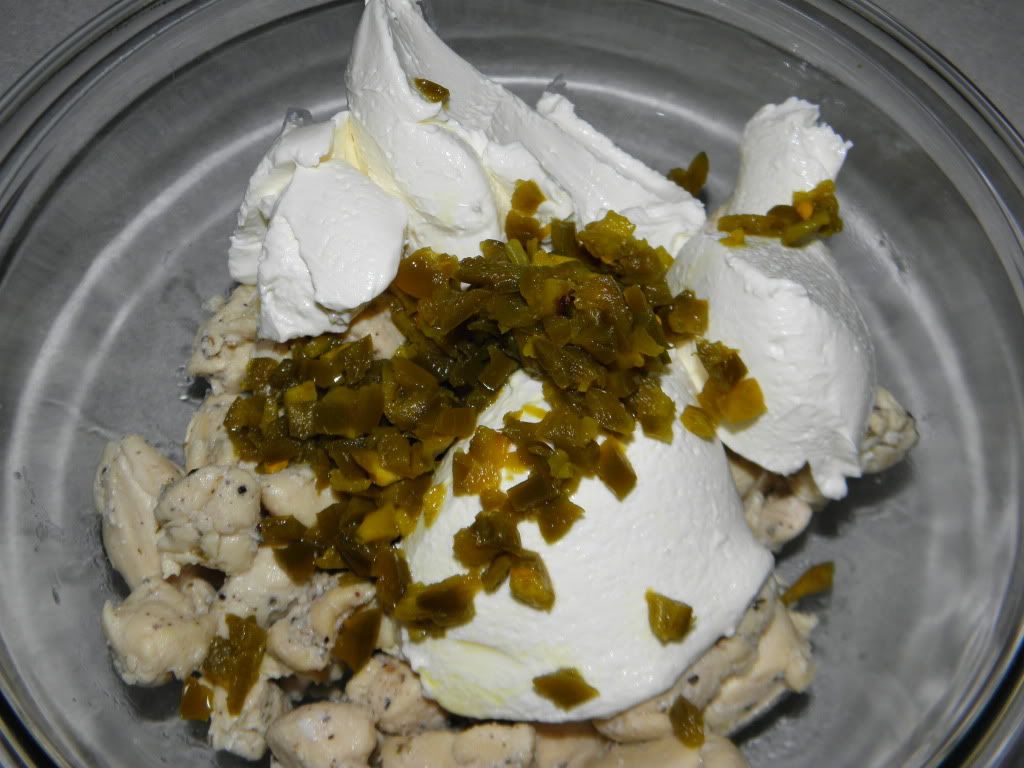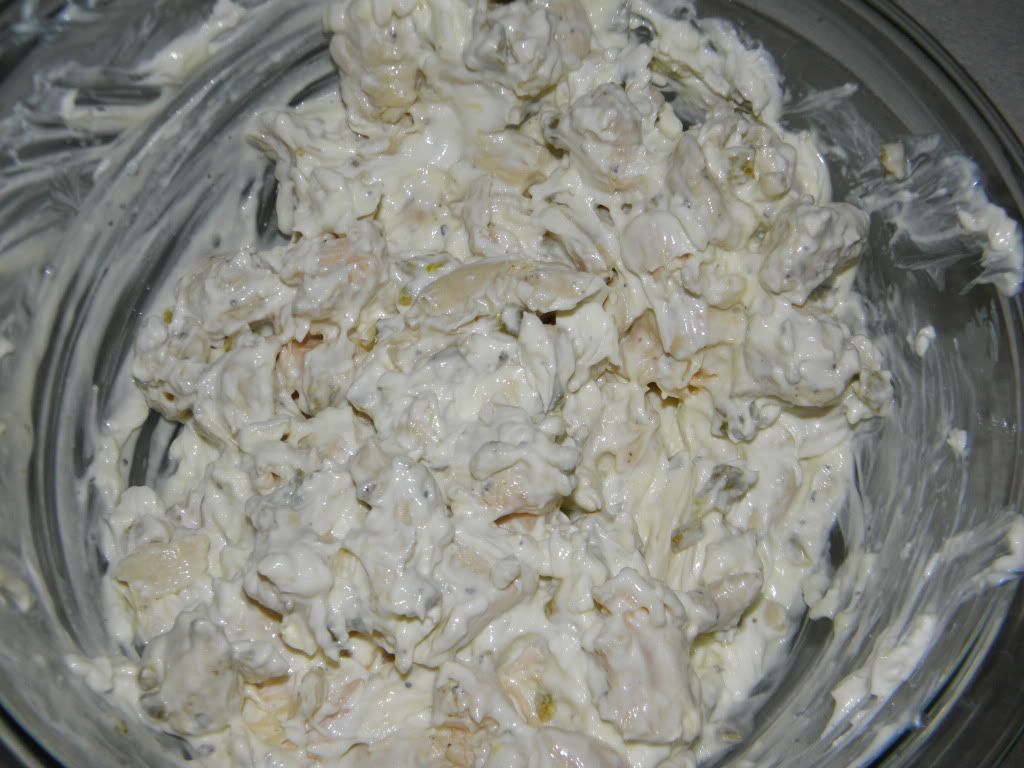 I first tried it according to their instructions.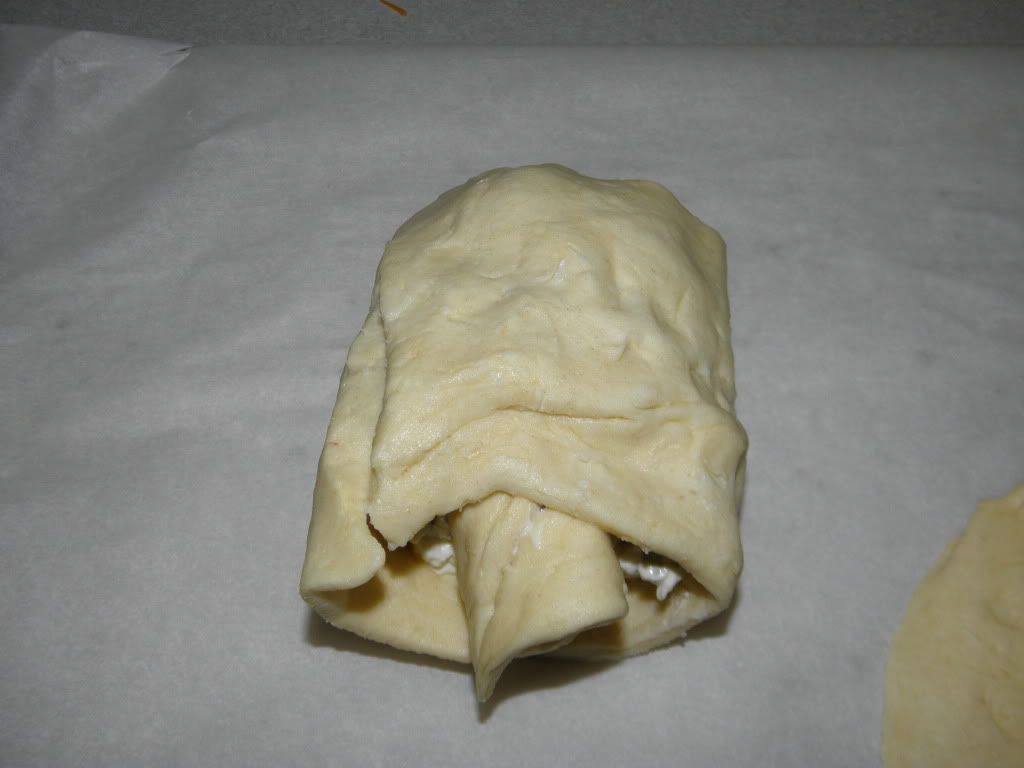 But I found it to be really messy and I didn't like the way it looked.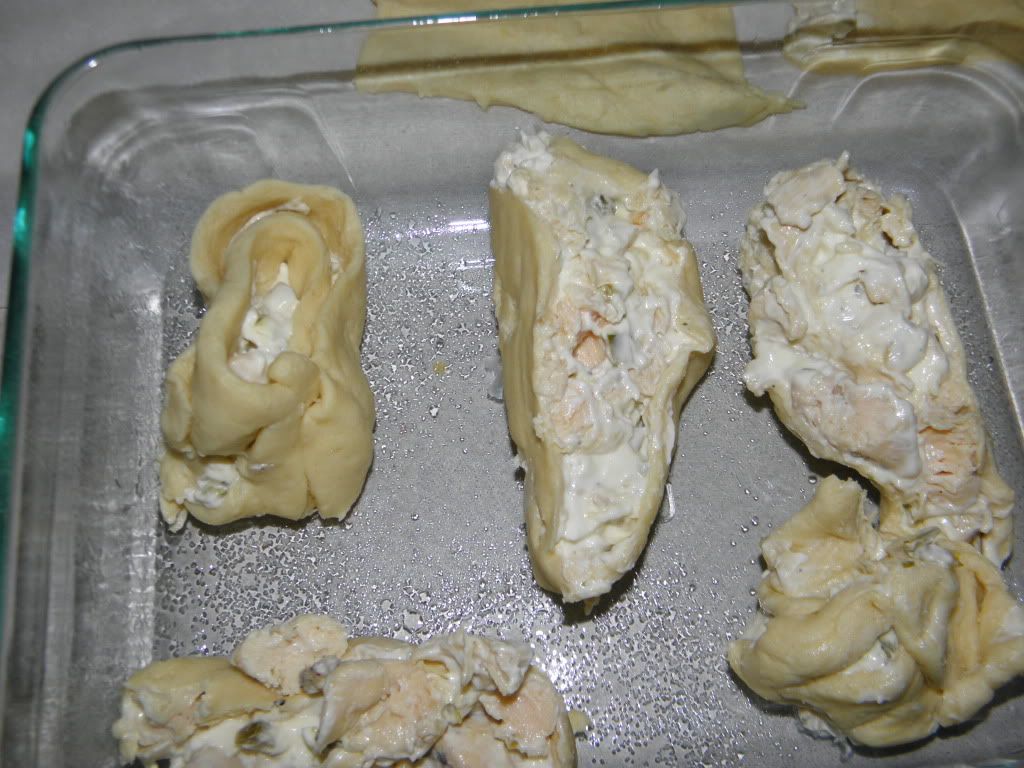 So for the second half i just filled each triangle with the filling and rolled like a traditional crescent roll.
I thnk they turned out to be more pleasing to the eyes.
You can see the two finished products side by side here.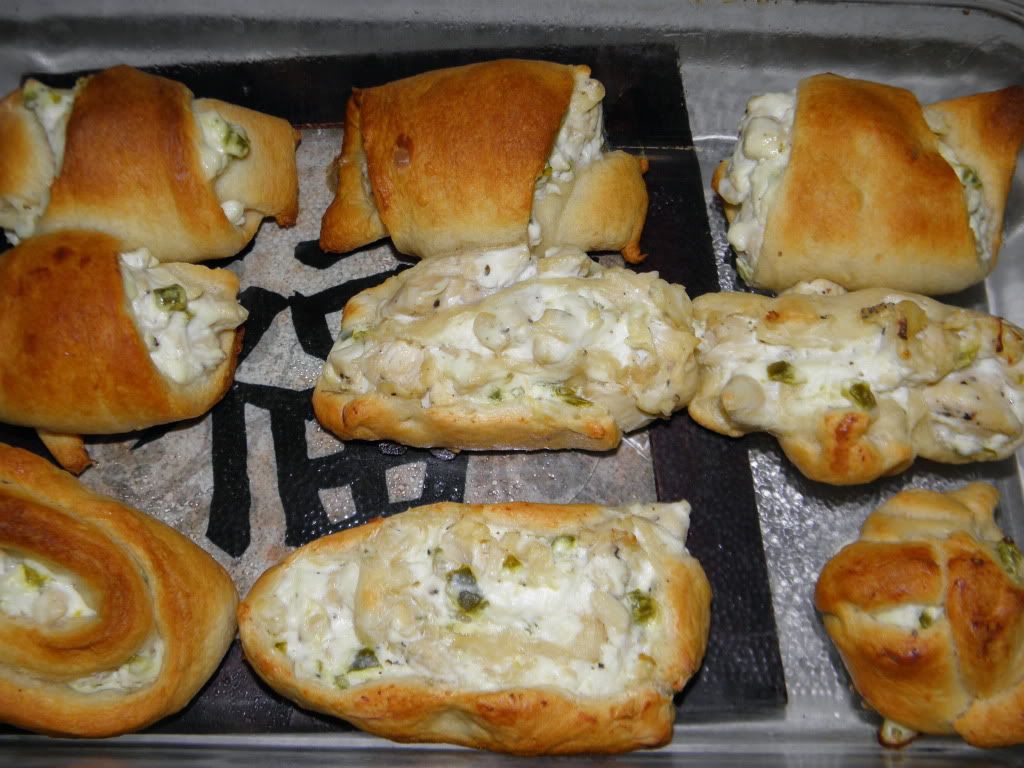 I give this recipe 4 starts. It was very delicious, but it didn't make nearly as many pinwheels as the recipe stated. It wasn't too spicy, I think the cream cheese helped to mellow it out some.