Did you know that April is National Grilled Cheese Sandwich Month? There seems to be a month or day to celebrate every little thing. But a month dedicated to the awesomeness of the grilled cheese? Sign me up! Grilled cheese is the ultimate comfort food. Growing up my mom would often make me grilled cheese sandwiches for a quick lunch. Mom would whip up the sandwiches using white Wonder bread and Kraft American cheese. When I was in my early twenties, my BFF and I got an apartment together and I had someone new to make me grilled cheese sandwiches. Sure, I was capable of making the sandwich myself, but Beckie always made them so much better :).
When I moved into my own apartment I finally had to make my own grilled cheese sandwiches. I made them both ways, but as I grew older my palate started to change and I needed something a little different for my adult taste. I was thrilled when I came across a version of this recipe in a Weight Watchers magazine. I love the combination of the crispy, sweet apples combined with cheddar cheese. The mustard and mayonnaise spread is just a bonus that makes my taste buds sing and dance!
Since it is National Grilled Cheese Sandwich Month, almost every food/recipe site I follow on Facebook has posted their favorite version and it really made me crave my favorite grilled cheese. So I decided to whip one up this weekend. Of course when I went to the kitchen I discovered I didn't have any shredded cheddar I only had a combination of cheddar and Monterey Jack cheese. I was also out of mayo, but happily Michael picked up Chick-fil-a for breakfast the day before so we had some packets I was able to use. The sandwich turned out pretty tasty despite the substitutions.
Ingredients
1 tbsp butter
1 tsp Dijon Mustard
1 tsp Mayonnaise
1 oz Shredded Cheese
¼ medium Gala Apple, thinly sliced
2 slices Multigrain Bread
Cooking Spray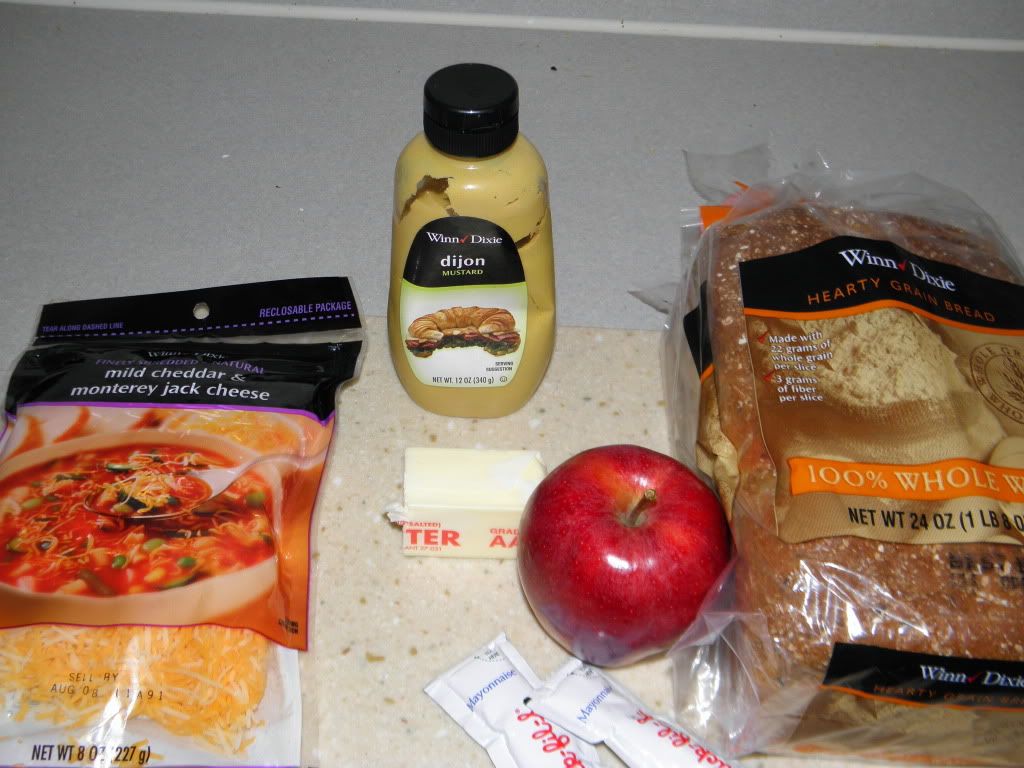 Directions



Melt Butter.



Heat nonstick skillet over medium heat. Coat pan with cooking spray


Brush butter on one side of each slice of bread.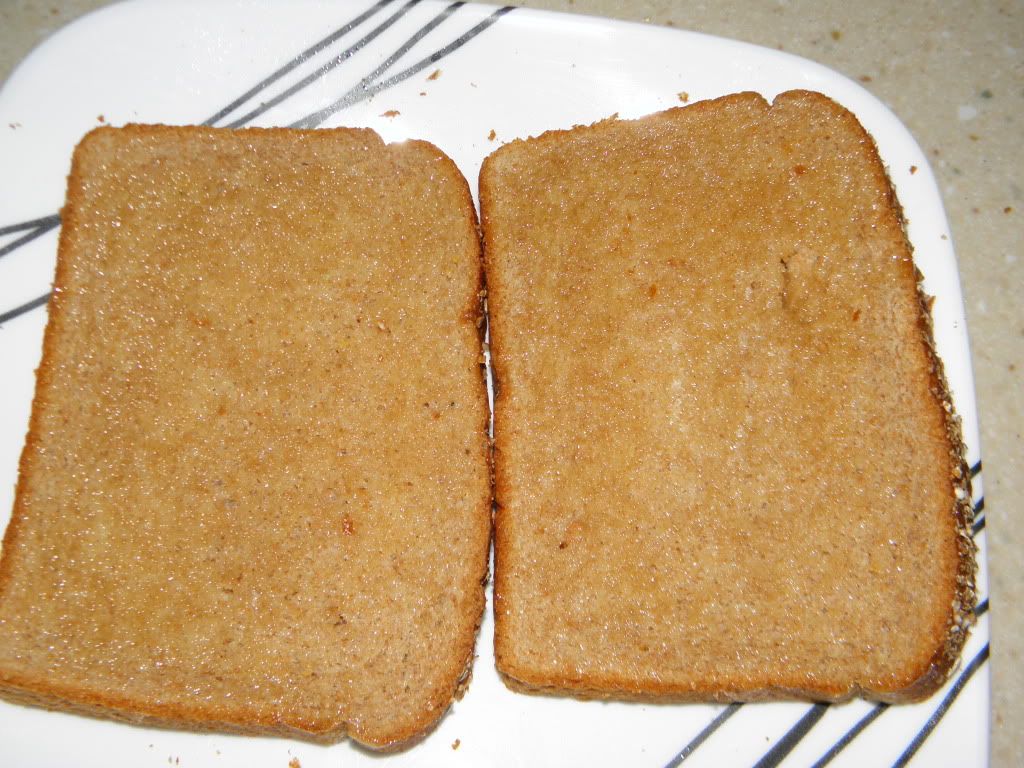 Combine mustard and mayonnaise and spread evenly on opposite side of bread.
Add apples to one slice.
Add cheese to remaining slice.
Cook sandwich 2-3 minutes on each side, or until golden brown and cheese is melted.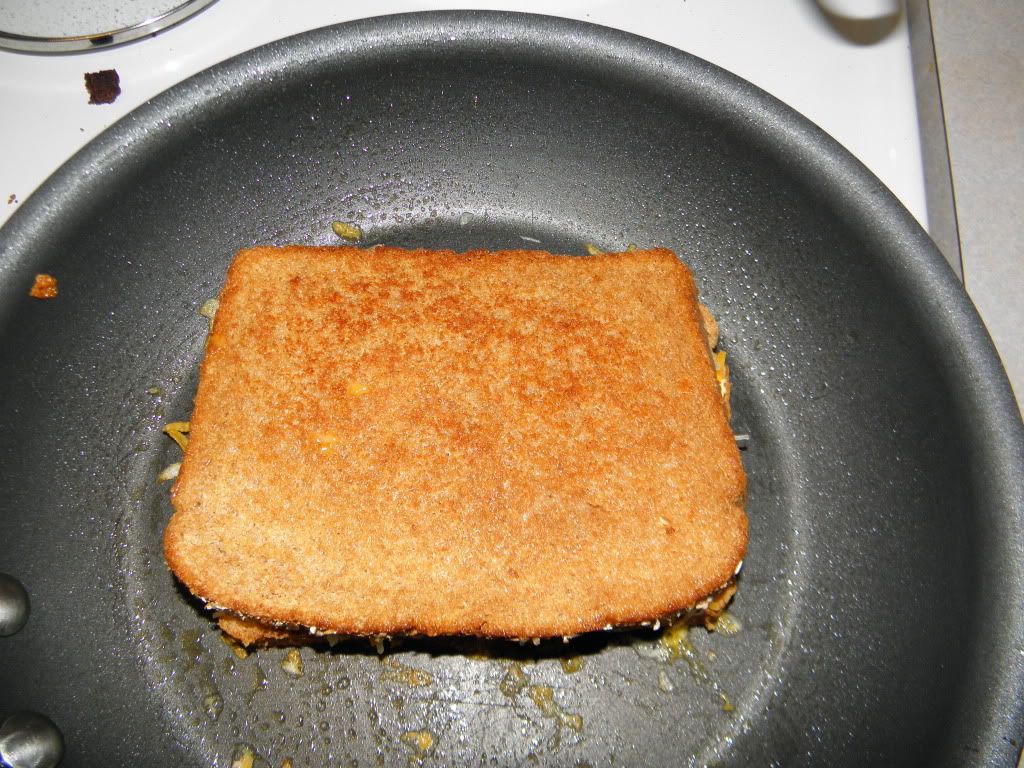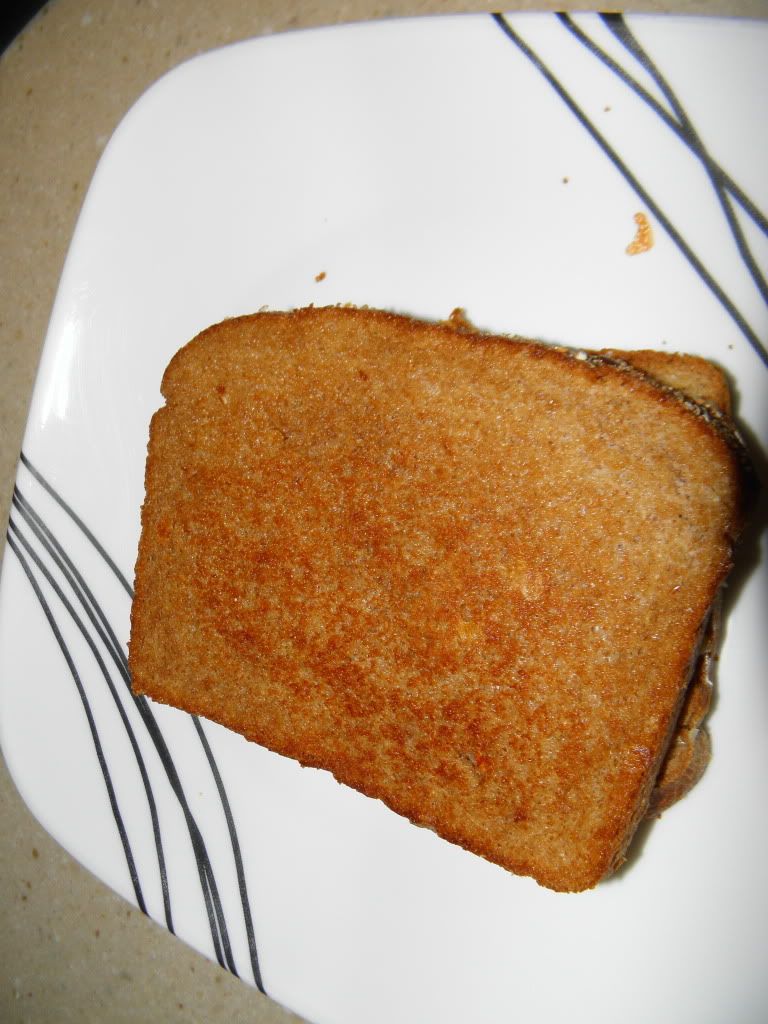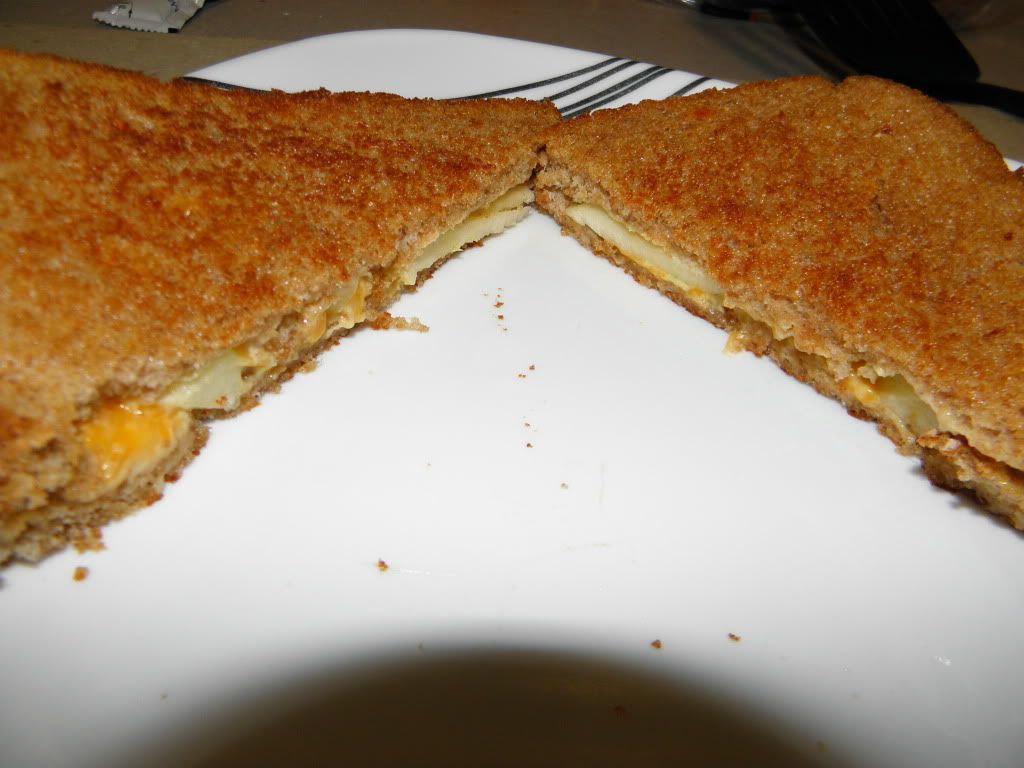 Nutritional Information Calories: 311 Total Fat: 11 Cholesterol: 23 Sodium: 784 Total Carbohydrates: 36.7 Dietary Fiber: 3.1 Cholesterol: 23 Protein: 12.8 Calcium: 255

Print this recipe