Hello All! I am back with another restaurant review from our recent trip to Key West. We stopped for breakfast at
Croissants de France Key West
two days in a row. They have outdoor seating in a courtyard made to resemble a French cafe. Both mornings, (well actually one day we ate breakfast at 1:00 in the afternoon) I ordered crepes, savory and sweet. The first day they had a special, a buckwheat crepe filled with eggs, spinach, cheese and turkey bacon. It was amazingly delicious and I felt like I was eating relatively healthy. The second day I went for the sweet and ordered a crepe filled with peanut butter, Nutella and bananas. I am drooling just writing about it. I can't even describe how good it was. I love the way the three flavors meld together. They have inspired me to try and master crepes.
Michael ordered the lobster benedict the first day and a beignet. He enjoyed his meals as well. He thought the lobster benedict was quite tasty. He expected the beignets to be similar to the ones he tried in the past in New Orleans. Instead of being a few bite sized portions it was just one larger portion. I did taste a couple of bites and my taste buds enjoyed it.
I would definitely recommend checking out Croissants de France Key West if you are in the area.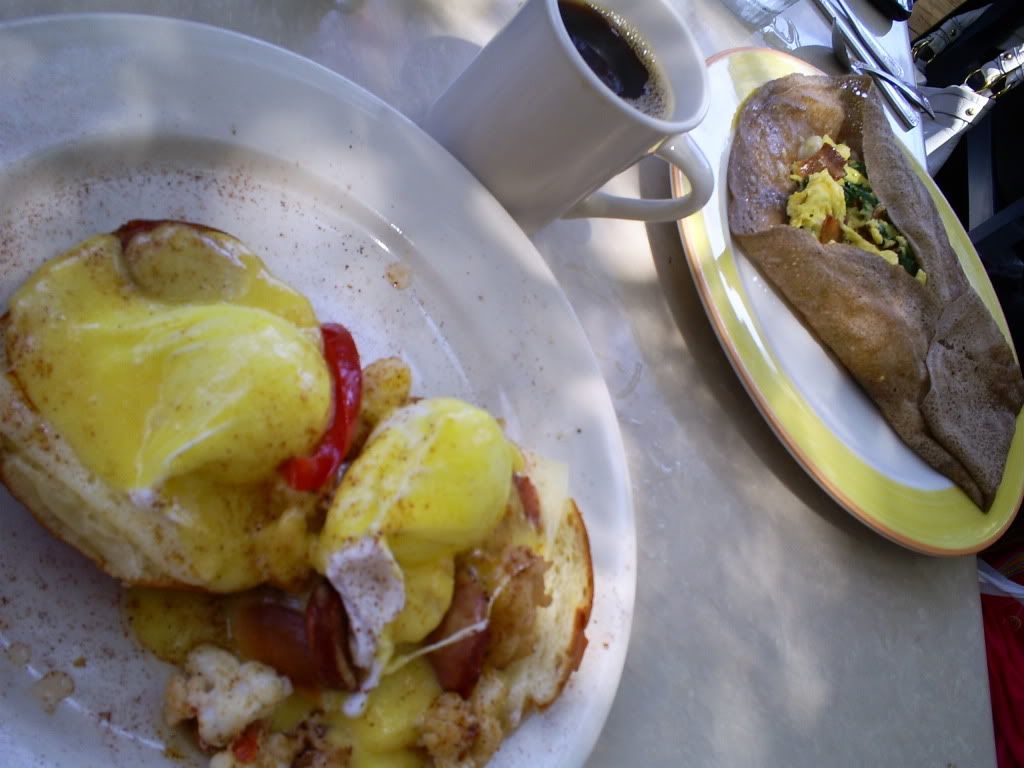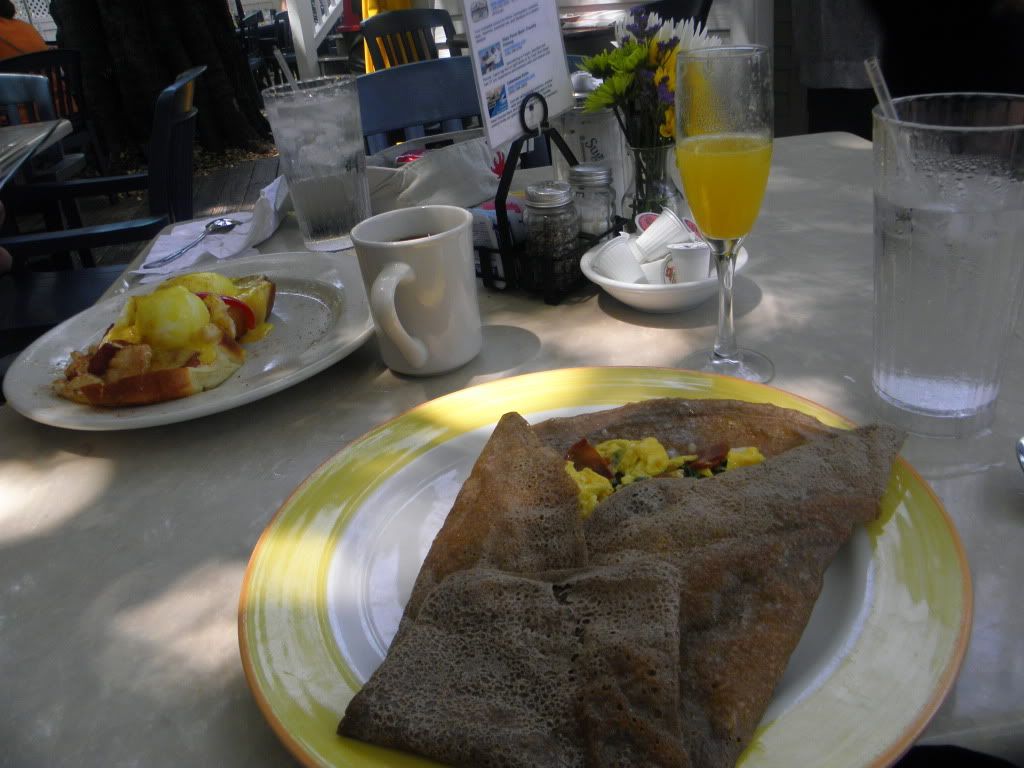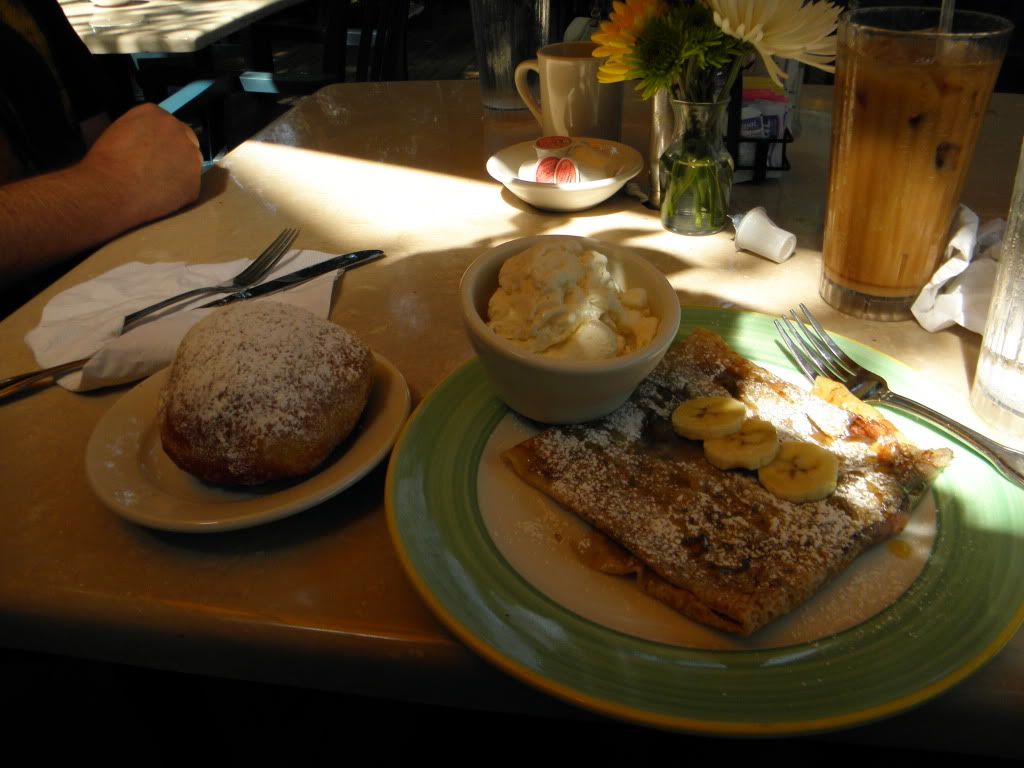 Another fun place we went to didn't serve food but they have all kinds of different types of frozen drinks,
Fat Tuesday Key West
. I, of course orderered my typical frozen drink, a pina colada and Michael ordered his typical, a Rum Runner. They really hit the spot on a hot afternoon!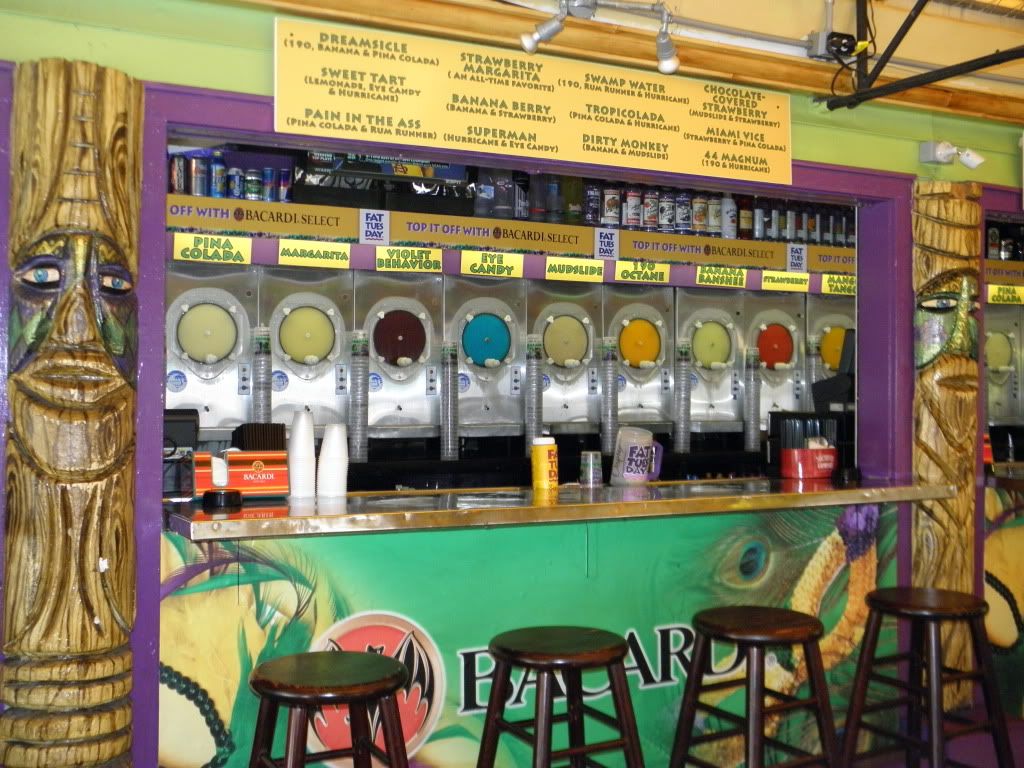 For our actual anniversary we ate at
A & B Lobster House
. It is an upscale recipe right on the water. It was cool enough that we were able to eat outside. Michael and I shared an order of shrimp cocktail and lobster bisque for our first course. Unfortunately we finished our dishes before I thought to take pictures. For our main course we both ordered the lobster tail and filet mignon. It was a special occasion after all. The steak practically melted in our mouths and the lobster was divine. The steak was drzzled with a béarnaise sauce. It definitely expensive, but well worth it.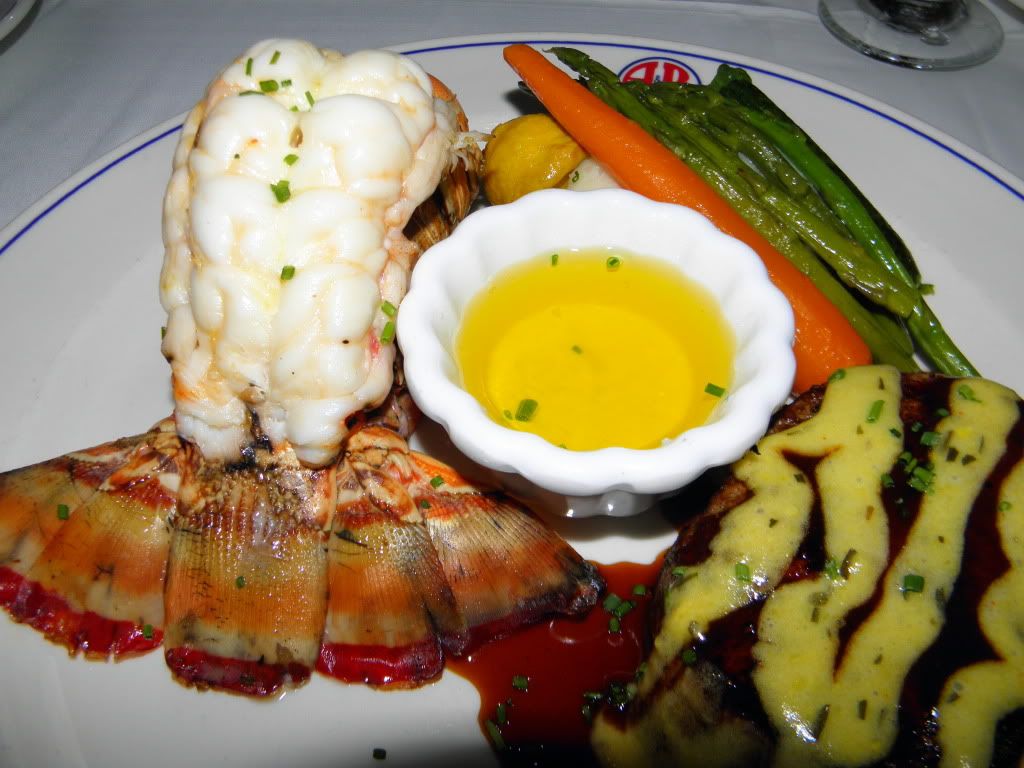 If you do make it to the Keys, I hope you take the time to visit one of these places. I have one more restaurant to review. I am saving the best for the last. Be sure to check back soon.
Remember bloggers need love too. If you stop by, be sure to leave a comment.