Sometimes I wish I could find the person who invented the slow cooker and give them a big kiss. The slow cooker is the best appliance for the person who has way too much on their plates. Some days I leave the house at 7 in the morning and I do not return home until after 7 in the evening. It is those days that the slow cooker is truly my best friend. Of course the slow cooker is really handy to have around on a Saturday when I do not feel like doing anything but sitting on the couch and watching shows on the DVR. There is nothing better than throwing a bunch of ingredients in the slow cooker in the morning and 8 hours later having a delicious meal ready.
I actually have two slow cookers. One is an actual Crock Pot and the other is a programmable slow cooker by Hamilton beach. My Crock Pot is just basic and I use it mainly for soups, stews and for keeping dishes warm. I use the Hamilton Beach slow cooker for pot roast, turkey breast or any other meats I need to cook since it comes with a thermometer.
On weekends when I am feeling exceptionally organized I will prep all the meals for the week including my lunches and this soup is one of my favorites. I'll start it in the morning and and then in the evening I can divide it into separate containers for lunch. The soup also freezes beautifully, so feel free to make a double batch.
Ingredients
1 quart Chicken Stock
1 lb Chicken Breast
1 can Black Beans
1 can dice tomatoes & green chilies
1 can Cream of Chicken Soup
Sour Cream
Shredded cheese
Tortilla Chips
Directions
Add first five ingredients to slow cooker
Remove chicken from slow cooker and shred, then return to slow cooker
When you serve the soup you can garnish with the sour cream, chips and shredded cheese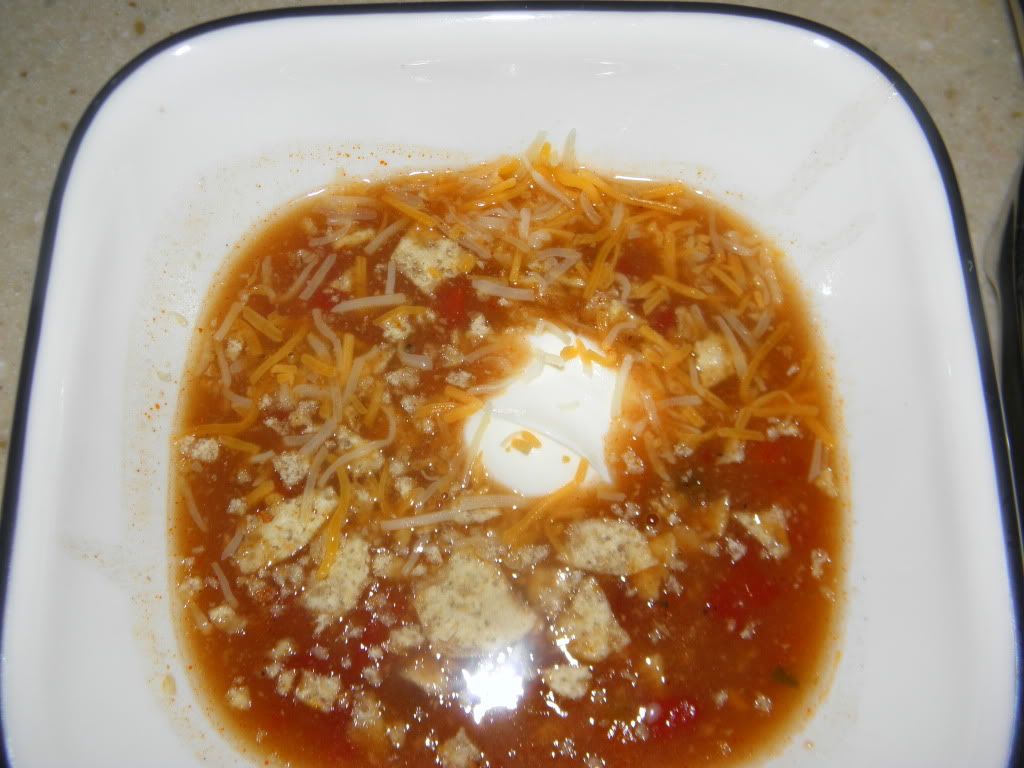 Nutritional Information: Calories: 140 Total Fat: 1.0 Cholesterol: 27.8 Sodium: 469.9 Total Carbohydrates: 14.6 Dietary Fiber: 3.9 Protein: 16.6

*Notes: Nutritional information does not include the garnishes. I used the 98% fat free cream of chicken soup.

Print this recipe