I love eating fried chicken. I don't love how unhealthy it is. I also dislike how when you fry it, your house smells like it for a week and the smell gets into your clothes and your hair. I also hate dealing with the hot oil, it always ends up popping and burning me a little. Plus I am never sure on how to dispose of the used oil. For these reasons I never make fried chicken.
I was very happy when I was able to discover a way to to enjoy the taste and crispiness for fried chicken without actually having to fry in on the stove. I love making this with Panko bread crumbs but it can also be made with regular bread crumbs. I used spicy mustard this time for extra flavoring, but that can be changed out depending on your mood. For a more Asian flare you can use soy sauce. If you are looking for an extra kick you can add hot sauce.
Ingredients
2 egg whites
2 tbsp spicy mustard
1 ½ cups Panko bread crumbs
2 lbs chicken breast tenderloins
Seasonings to Taste
Salt
Pepper
Garlic Powder
Directions
Preheat oven to 450 F. Coat dish with cooking spray
Preheat oven to 450 F. Coat dish with cooking spray



Whisk together egg whites, mustard, salt, pepper and garlic powder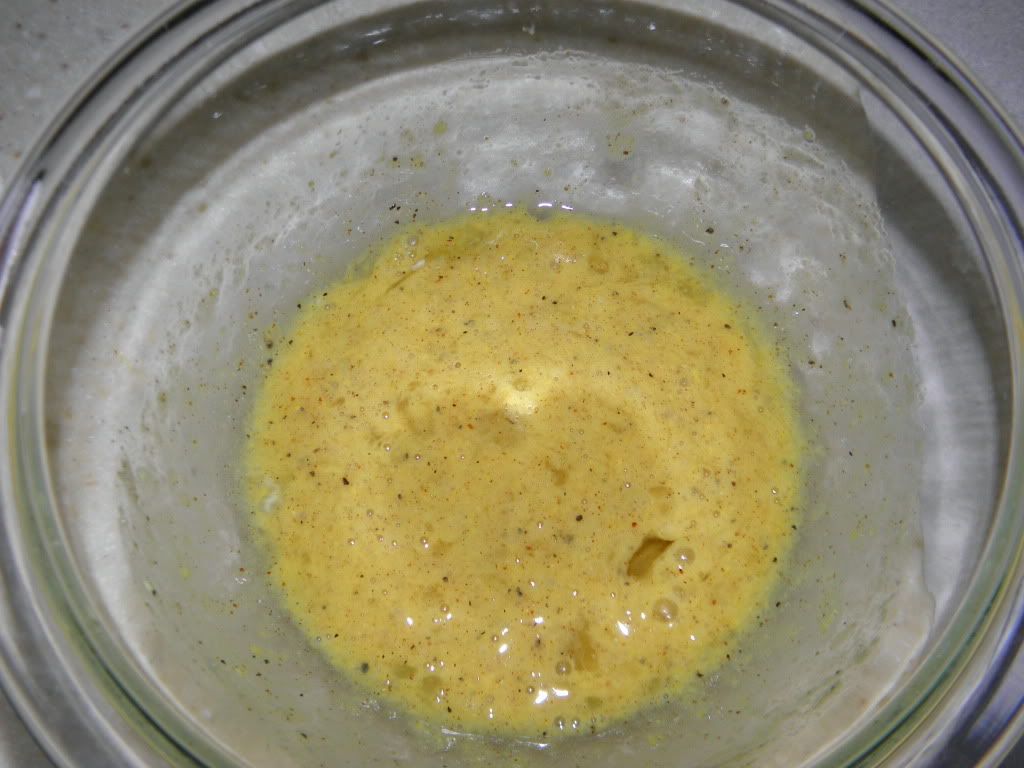 In a shallow dish season Panko bread crumbs with salt, pepper and garlic powder.
Form an assembly line.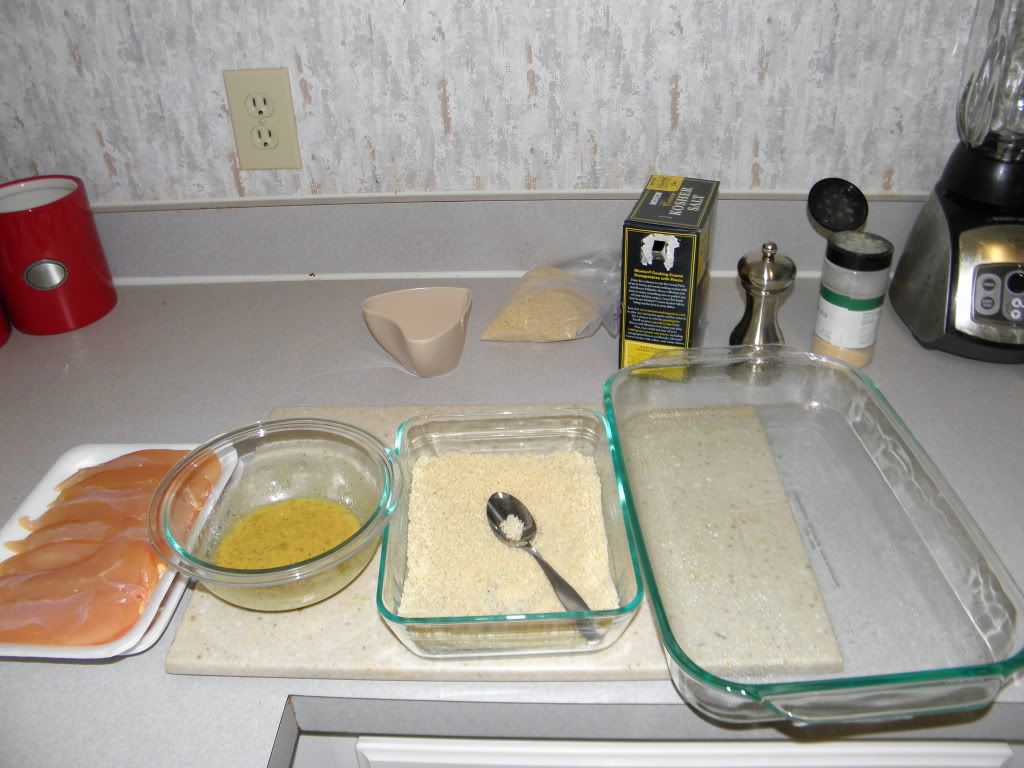 Dip chicken into egg white mixture.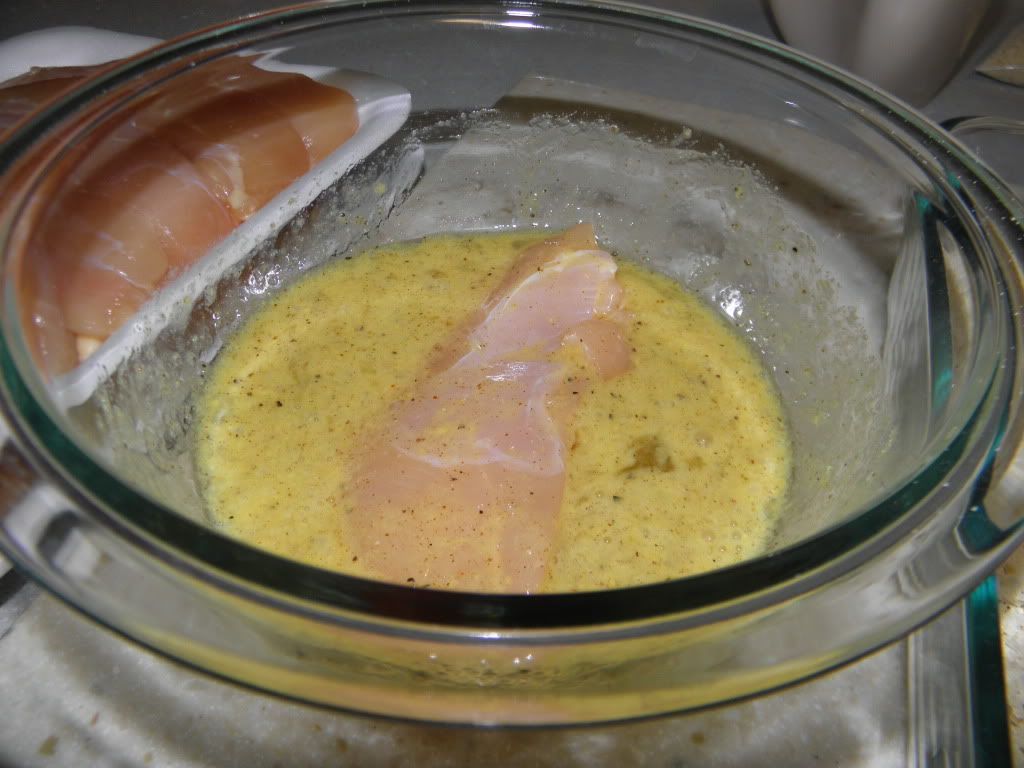 Coat chicken with bread crumbs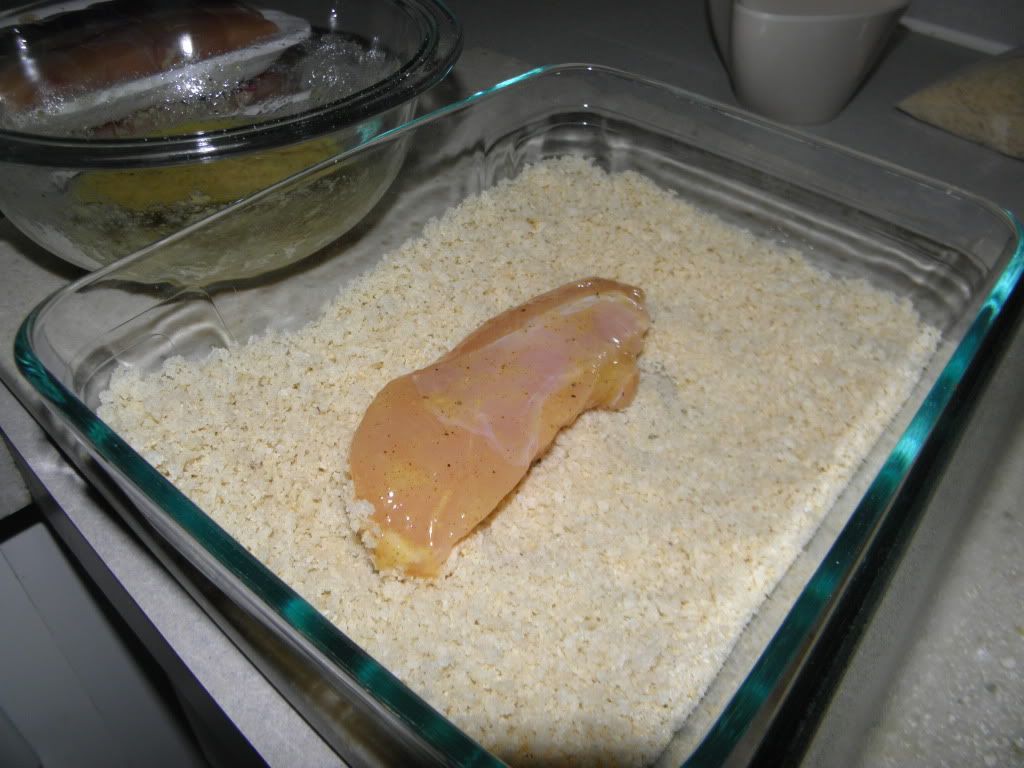 Add to baking dish.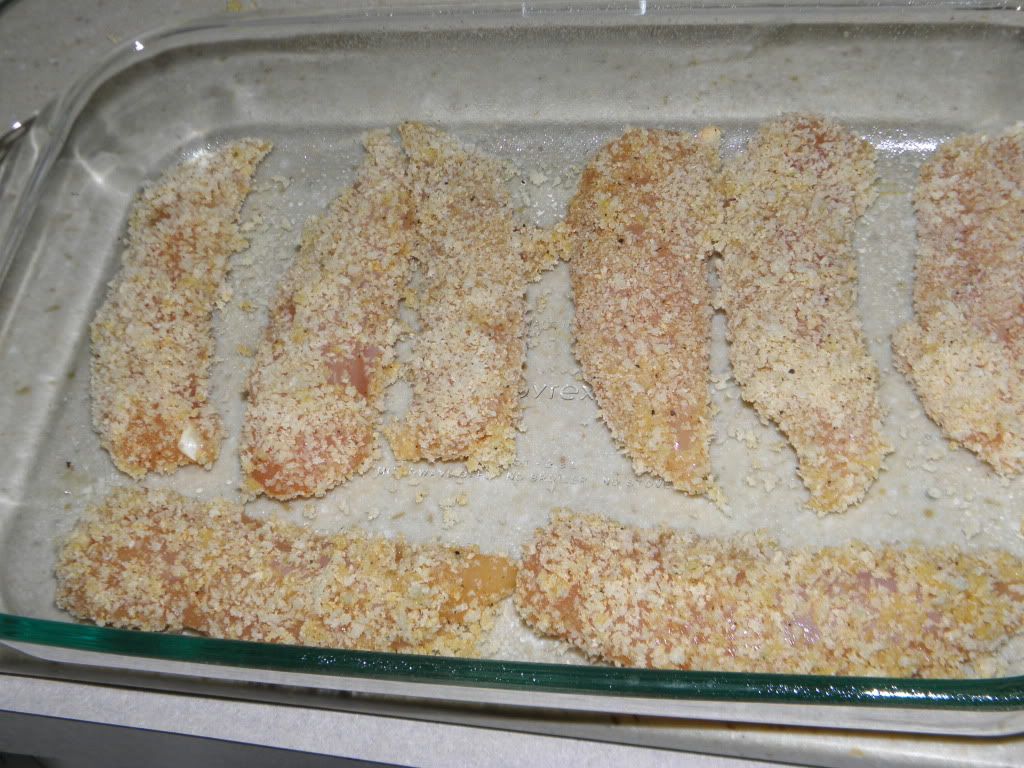 Cook for 15 minutes
Turn chicken to other side and cook for an additional 5 to 10 minutes, until crispy and golden brown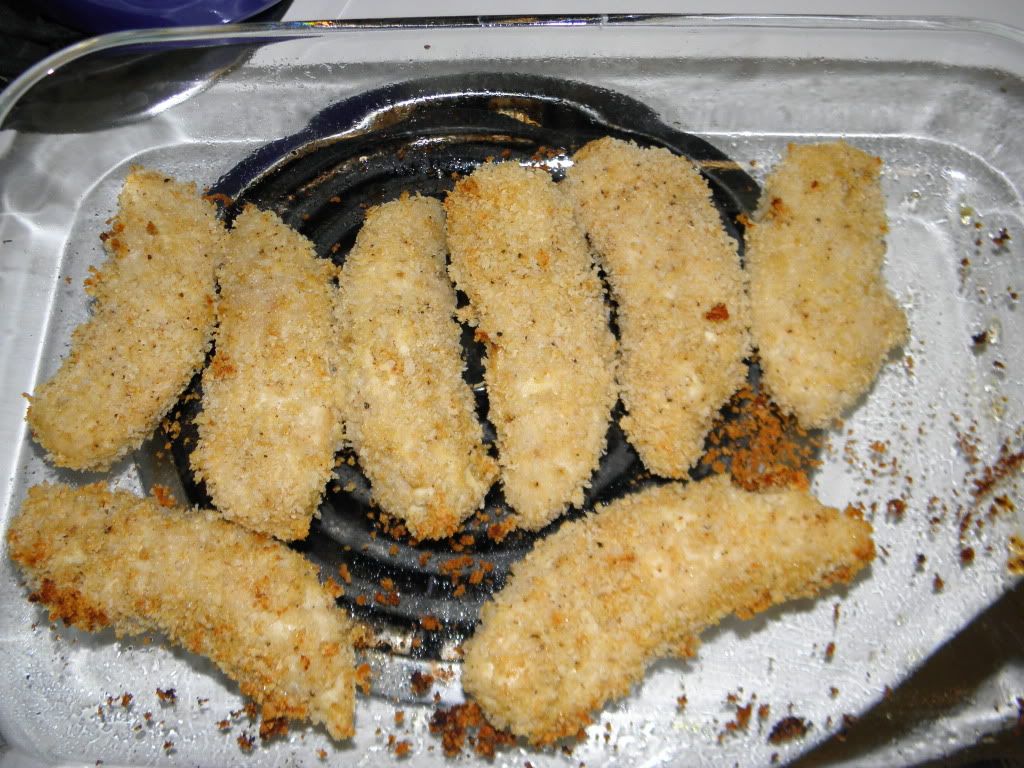 Nutritional Information
Calories: 293.5 Total Fat: 1.4 Cholesterol: 110 Sodium: 547.5 Total Carbohydrate: 18.1 Dietary Fiber: .8 Sugars: 1.5 Protein 50.8

Print this recipe