Whenever I let my guests know what I have planned for Thanksgiving dinner they always say that it is too much food. It is true, sometimes I do overwhelm myself. But is it worth it when everyone leaves the table happy. I do cheat sometimes and make quick and easy dishes like this one. This one is so simple, it probably doesn't count as a recipe, it can be made 5 minutes before you sit down to eat.
Ingredients
1 package Microwavable Frozen Broccoli
Butter
Garlic Powder
Parmesan Cheese
Salt & Pepper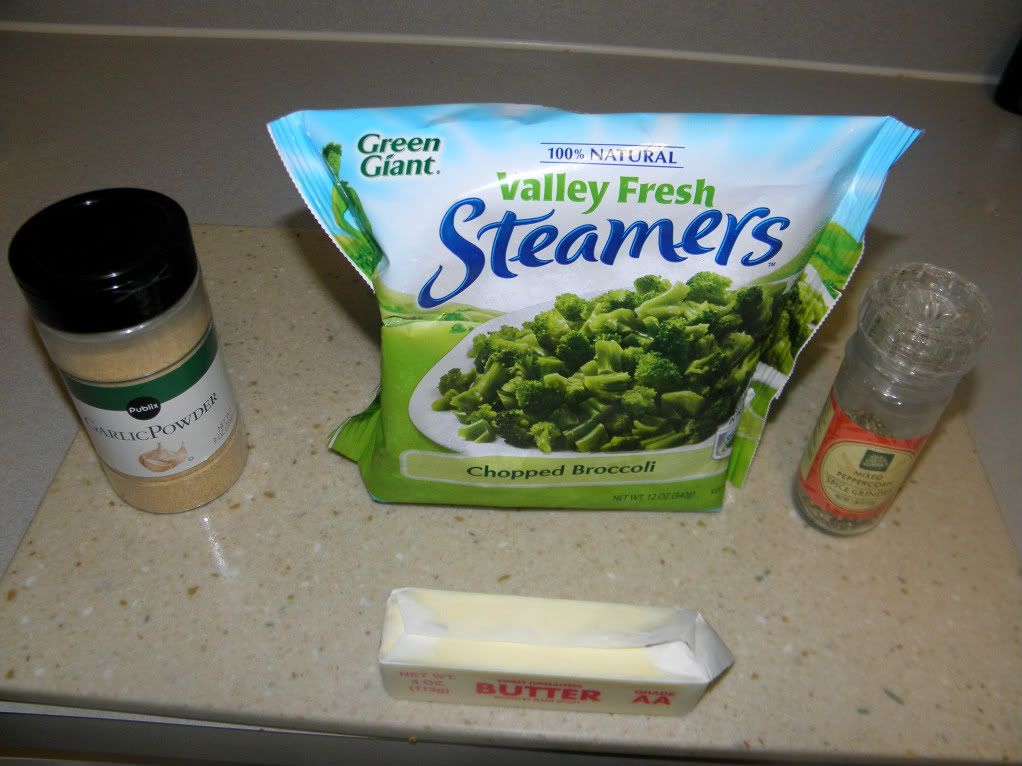 The cheese was feeling a little camera shy.
Directions
Cook broccoli according to package directions.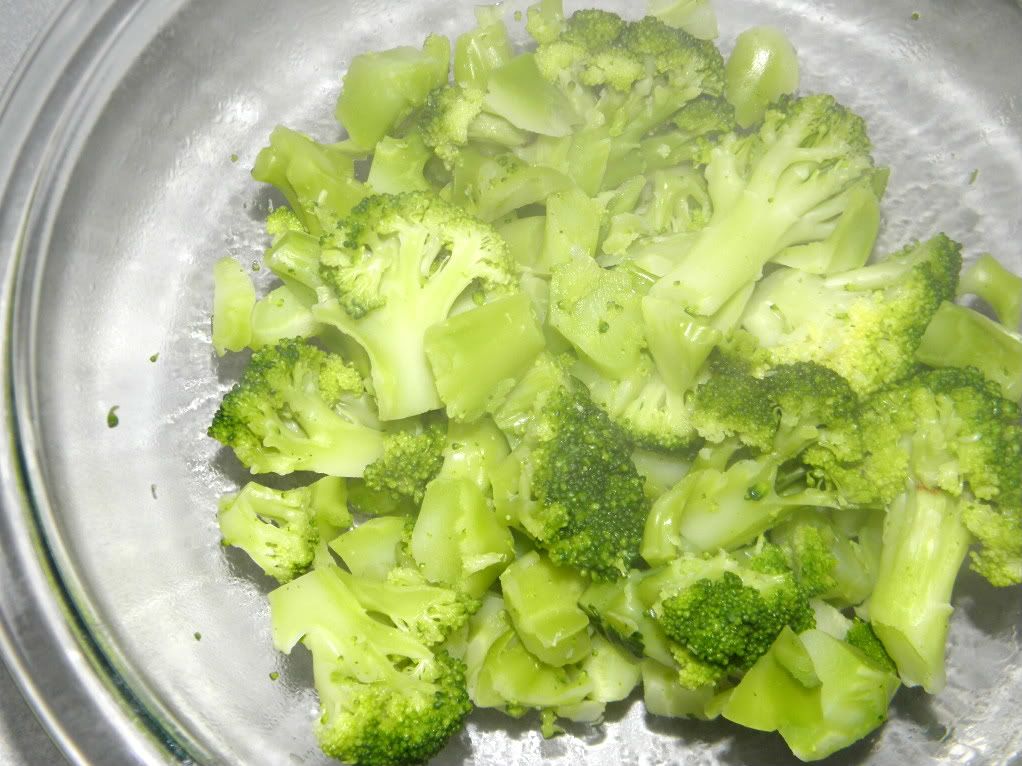 Add as much or as little butter as you like.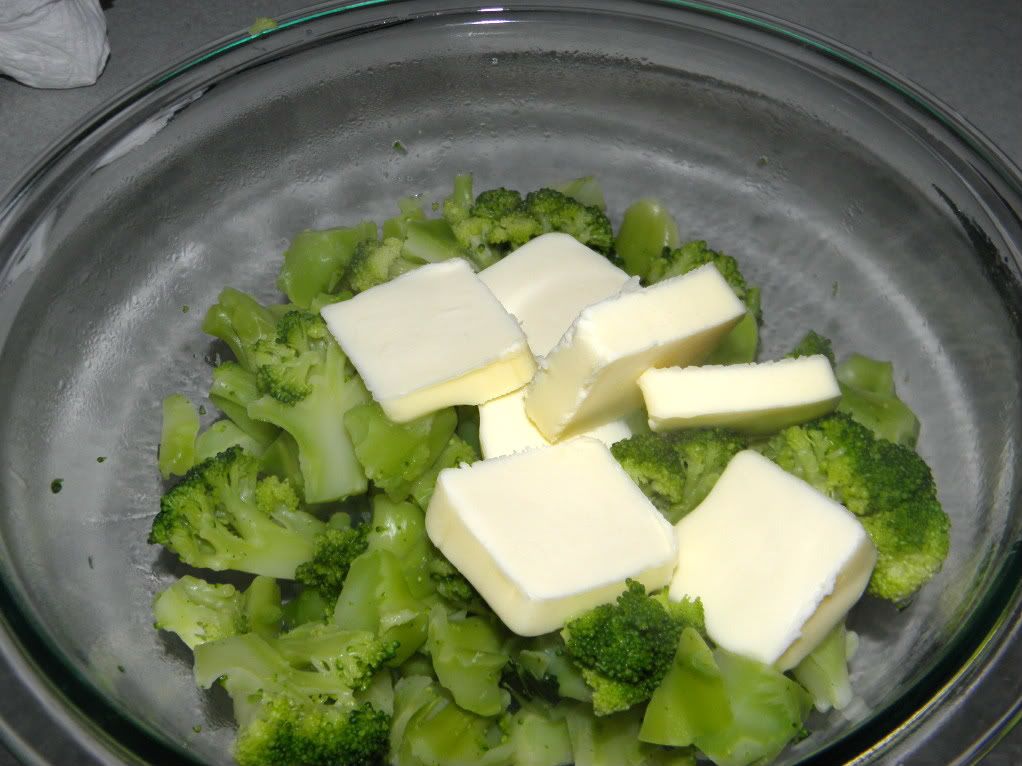 Add garlic powder and Parmesan cheese to taste.
Mix together and serve. The problem with making it right before serving is that the kitchen becomes hectic and I didn't get a chance to take a picture.