My husband's birthday was a month ago and since I was still recovering from surgery I wasn't able to make him a cake on that day. But a few days later I was able to make him cupcakes. I have mentioned before that Michael's favorite flavor combination is chocolate and banana so I decided to make him chocolate banana cupcakes with banana butter cream frosting. Now chocolate and banana is not one of my favorite flavor combinations, but even I enjoyed them. I was still recovering from the surgery so by the time I made it to the frosting I was a little tired, so it didn't turn out quite as smooth as I would have liked. I ended up being too tired to mash the bananas properly. They turned out delicious, even if they weren't the prettiest cupcakes.
Ingredients
1 Box Chocolate Cake Mix
2 Medium Ripe Bananas
1/2 Cup Water
1/4 Cup Butter or Margarine
3 Eggs
3 cups confectioners' sugar
1 cup butter
1 Medium Ripe Banana
Pinch salt
1 to 2 tablespoons whipping cream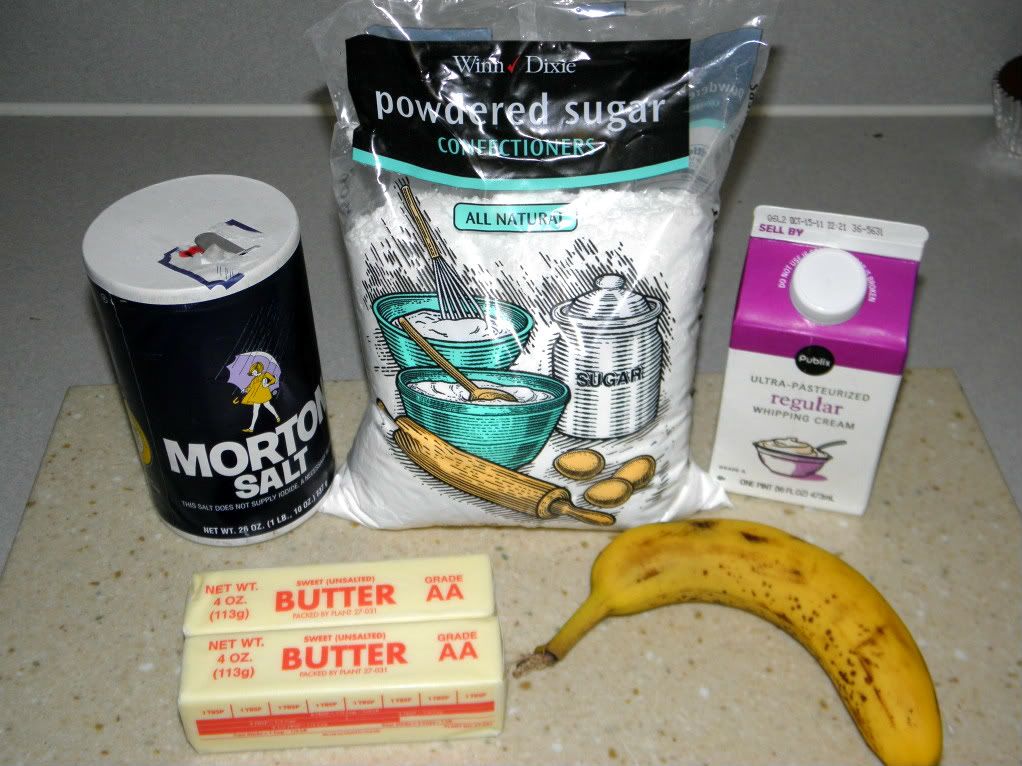 Directions
Preheat oven according to box directions.
In a medium bowl mash bananas.
In large bowl, beat cake mix, bananas, water, butter and eggs with electric mixer on low speed 30 seconds, then on medium speed 2 minutes, scraping bowl occasionally.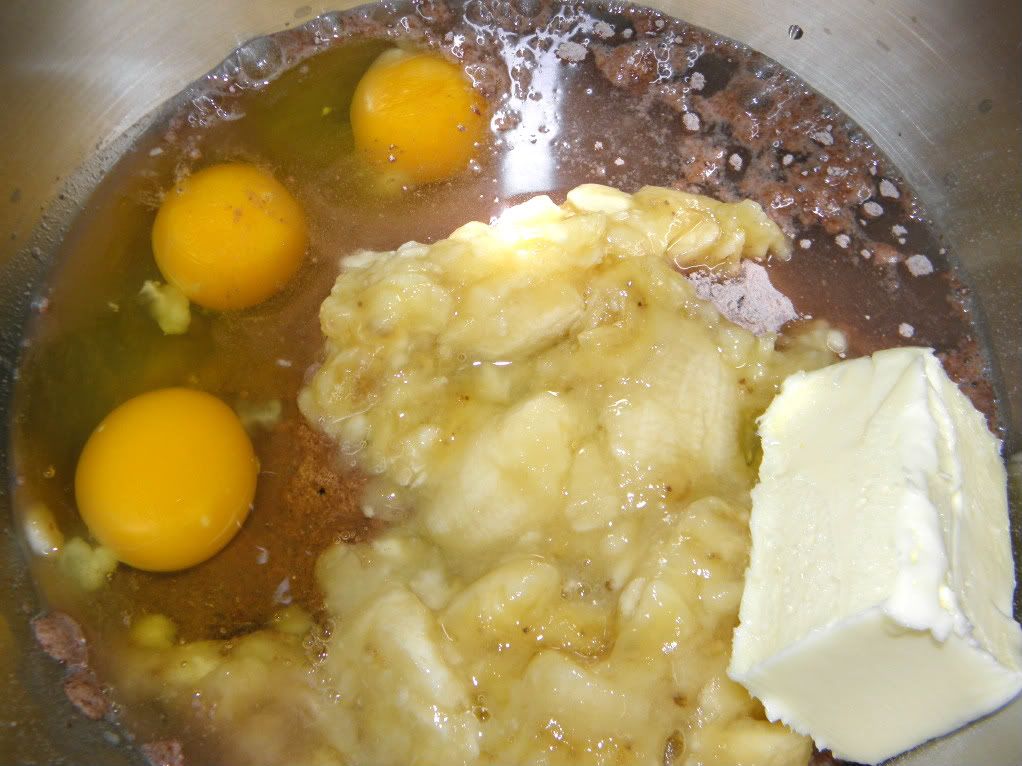 Spoon batter evenly into muffin cups.
Bake 18 to 24 minutes or until toothpick inserted in center comes out clean. Remove from pan to cooling racks. Cool completely, about 30 minutes.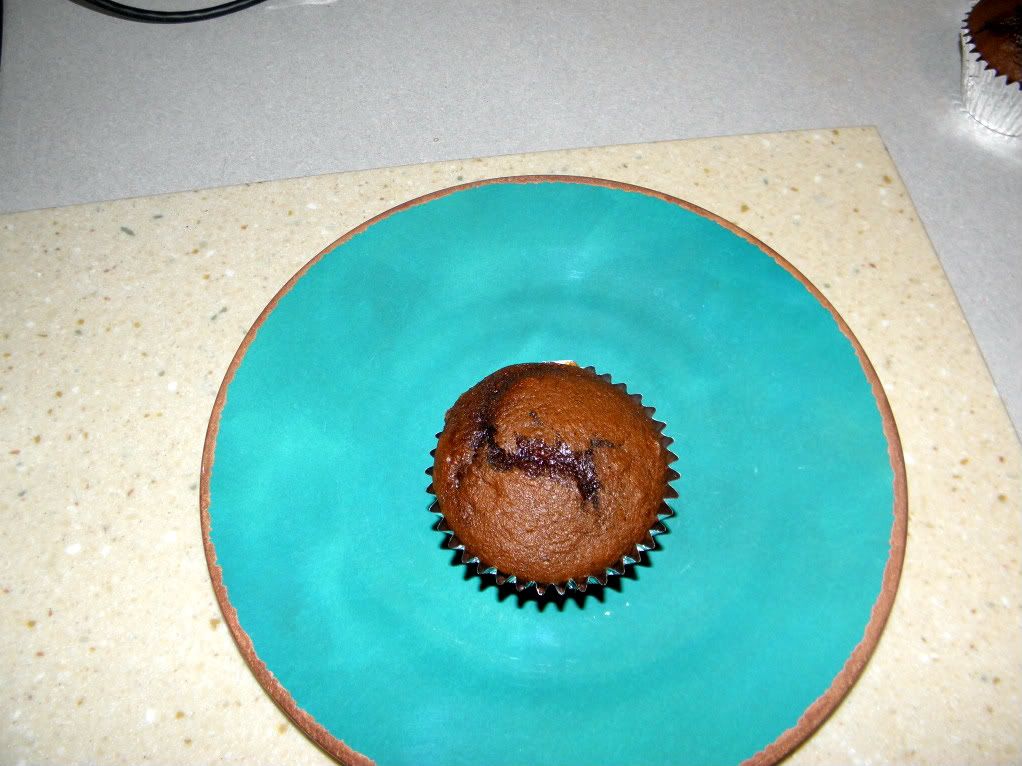 For the frosting.
Add sugar and butter to a bowl. Mix on low speed until well blended and then increase speed to medium and beat for another 3 minutes.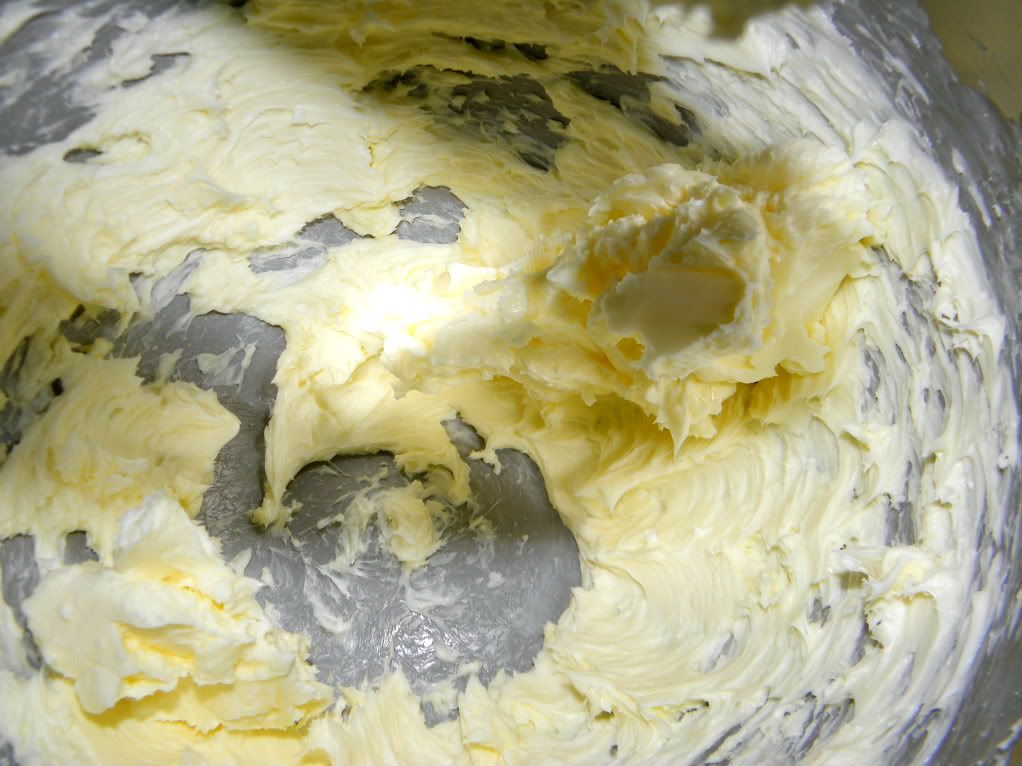 Add mashed banana and cream and continue to beat on medium speed for 1 minute more, adding more cream if needed for spreading consistency.
Frost the cupcakes.