I have a confession to make, sometimes I fake it. The screams you hear are not heartfelt, I just want you to feel good about yourself. Yes, I am talking to you, Mr. Scary Monster in the haunted maze. I admire your effort, but I saw you coming long before you jumped out to scare me. I have to give you an "A" for effort. I don't want you to be sad because you didn't scare me, I am sure you scared the teeny boppers that were in line behind me though.
Speaking of faking it, sometimes I have to fake it with my meals for my family. They want chicken nuggets and I want to feed them something a little bit healthier. This is my version of spicy popcorn chicken using Fiber One cereal.
Ingredients
2 egg whites
2 tbsp spicy mustard
1 ½ cups crushed Fiber One Cereal
1 lb chicken breast tenderloins
Seasonings to Taste
Salt
Pepper
Garlic Powder
Crushed Red Pepper
Hot Sauce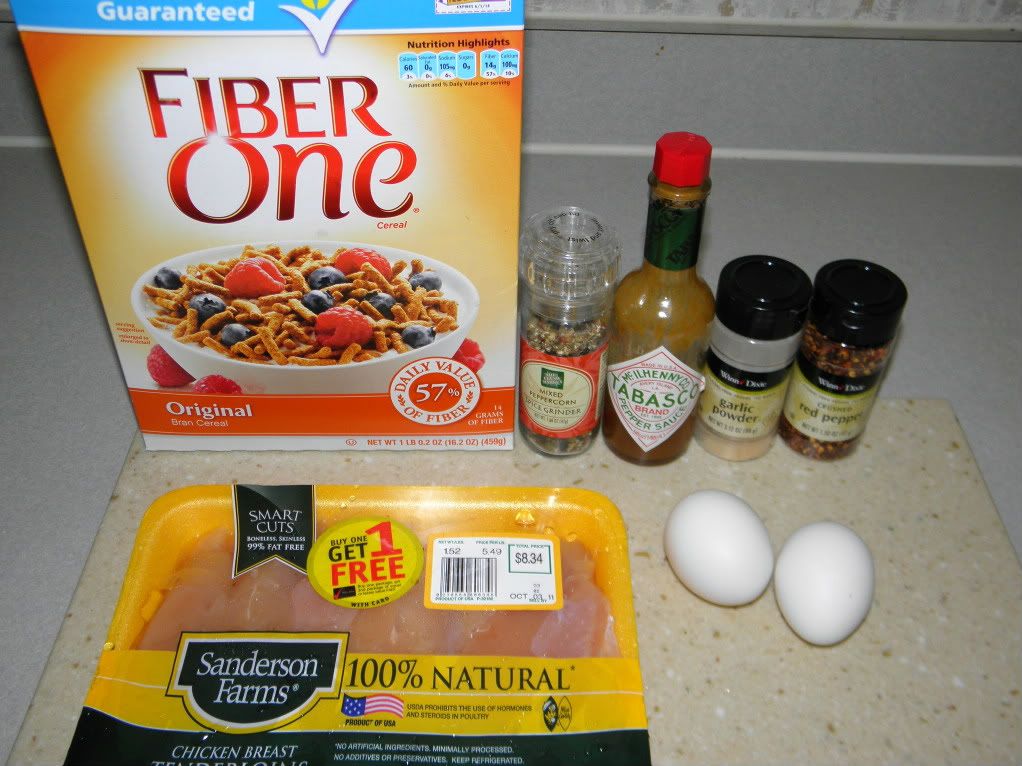 Directions
Preheat oven to 450 F. Coat dish with cooking spray
Chop chicken up into bite pieces.
In a shallow dish combine crushed Fiber One cereal, salt, pepper, garlic powder and crushed red pepper.*
Add a couple of dashes of hot sauce to egg whites.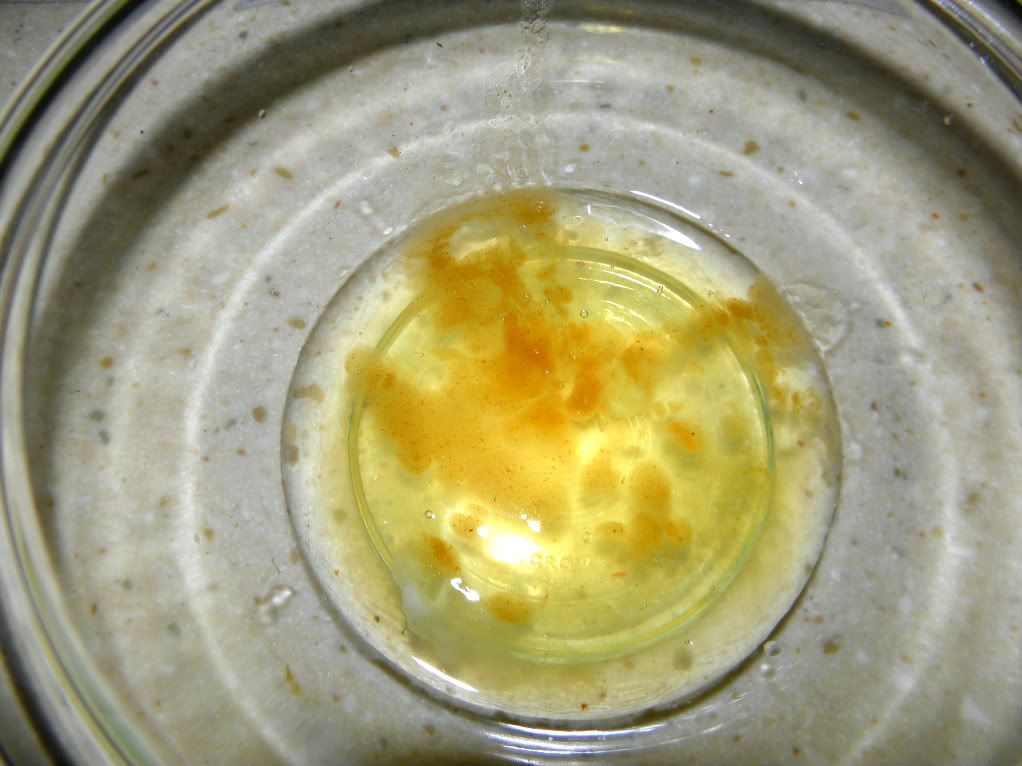 Form an assembly line.
Dip chicken into egg white mixture.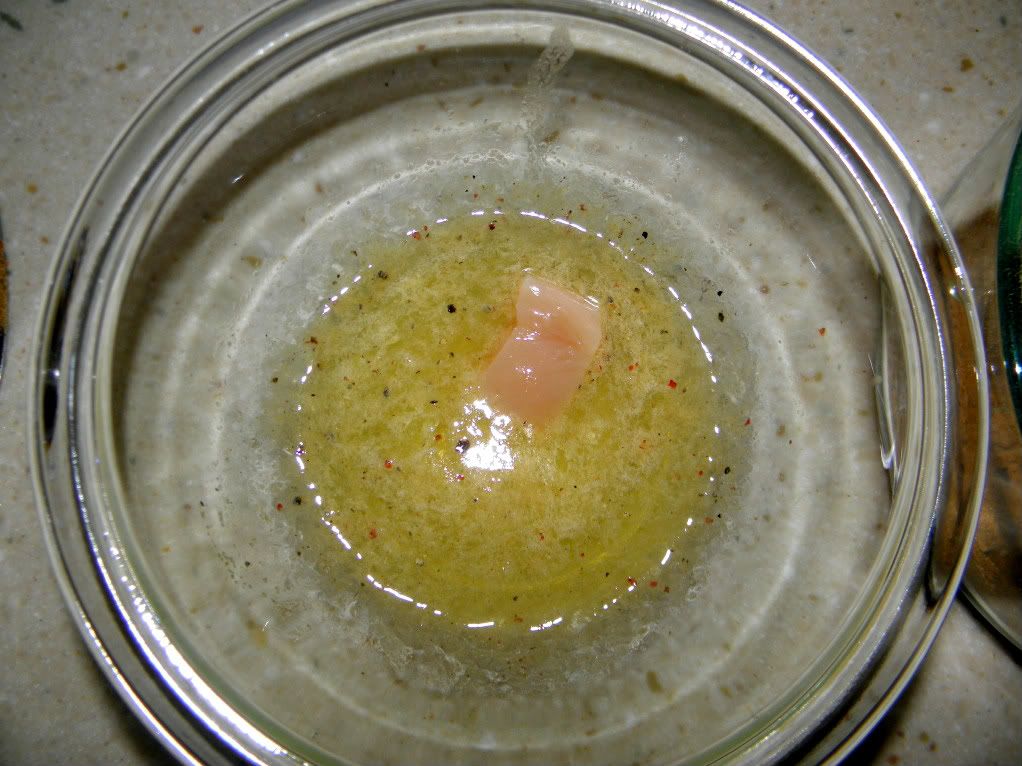 Coat chicken with the Fiber One cereal mixture.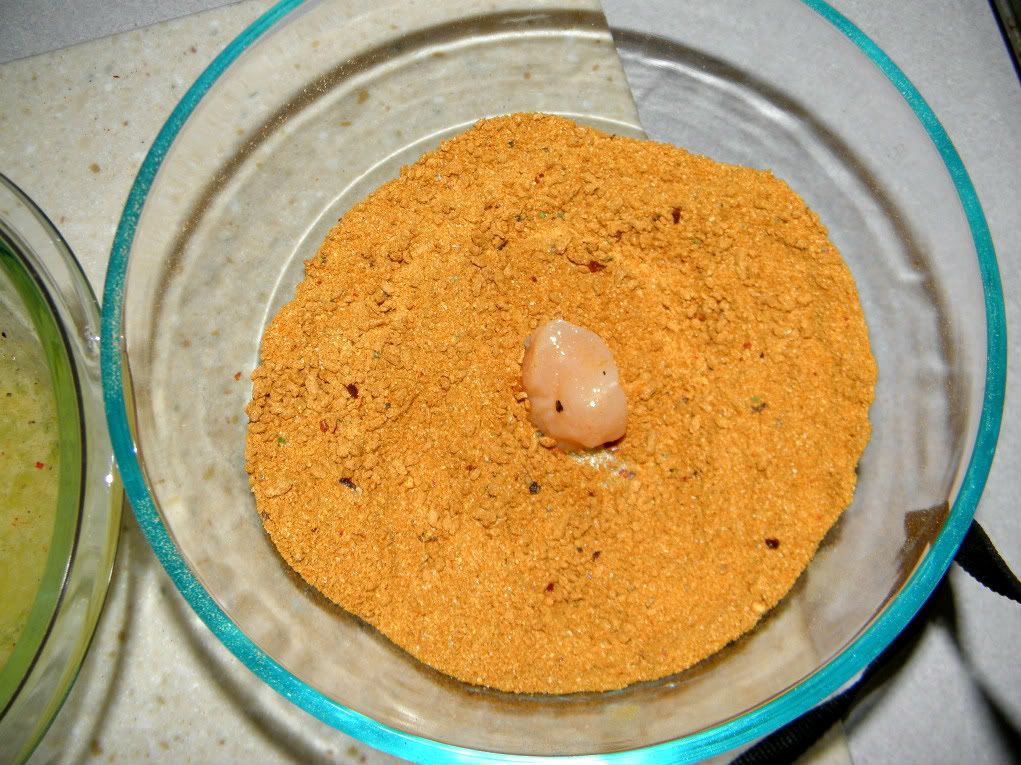 Add to cookie sheet.
Bake for 15 minutes, then use a spatula or tongs to flip the chicken pieces. Continue baking until golden brown and or until a meat thermometer registers an internal temperature of 165 degrees F (juices will run clear when cut with the tip of a knife).
Try not to get distracted by an episode of Supernatural or you will have extra crispy popcorn chicken.
*Here is a helpful tip that I wish I thought of earlier. If you crush the cereal using a blender or a food processor, add the seasoning beforehand and you end up with crushed and seasoned coating for your chicken.