Do you know what the worst thing about getting older is? Well, besides the random gray hairs I keep finding. The slowing down of my metabolism. I miss the days when I could eat anything I wanted and not gain an ounce without having to exercise. Now that I am over 30 I have to watch what I eat and I have to exercise on a regular basis. I am pretty sure it is all my husband's fault. I have put on about 30 pounds since we have been together, 15 of those pounds have been put on since we got married. I am sure it has nothing to do with my fondness for my couch and chocolate.
In the interest of my wallet, because I can not afford to buy anymore clothes, I do solemnly swear to eat a little bit healthier and to exercise more.
I found this recipe for
Salmon Florentine
on Self Magazine's website. It is very delicious, it's only 334 calories per serving and it is very satisfying. The only complaint Michael had was that he didn't like the sun-dried tomatoes, so next time I will leave them out.
INGREDIENTS
2

packages (10 oz each) frozen spinach, thawed

1

tablespoon

olive oil

1/4

cup

minced shallots

2

teaspoons

minced garlic

5

sun-dried tomatoes, chopped

1/2

teaspoon

salt, plus more to taste

1/4

teaspoon

red pepper flakes

1/4

teaspoon

freshly ground black pepper, plus more to taste

1/2

cup

part-skim ricotta

4

skinless salmon fillets (6 oz each), rinsed and patted dry
Cook shallots and garlic over medium heat.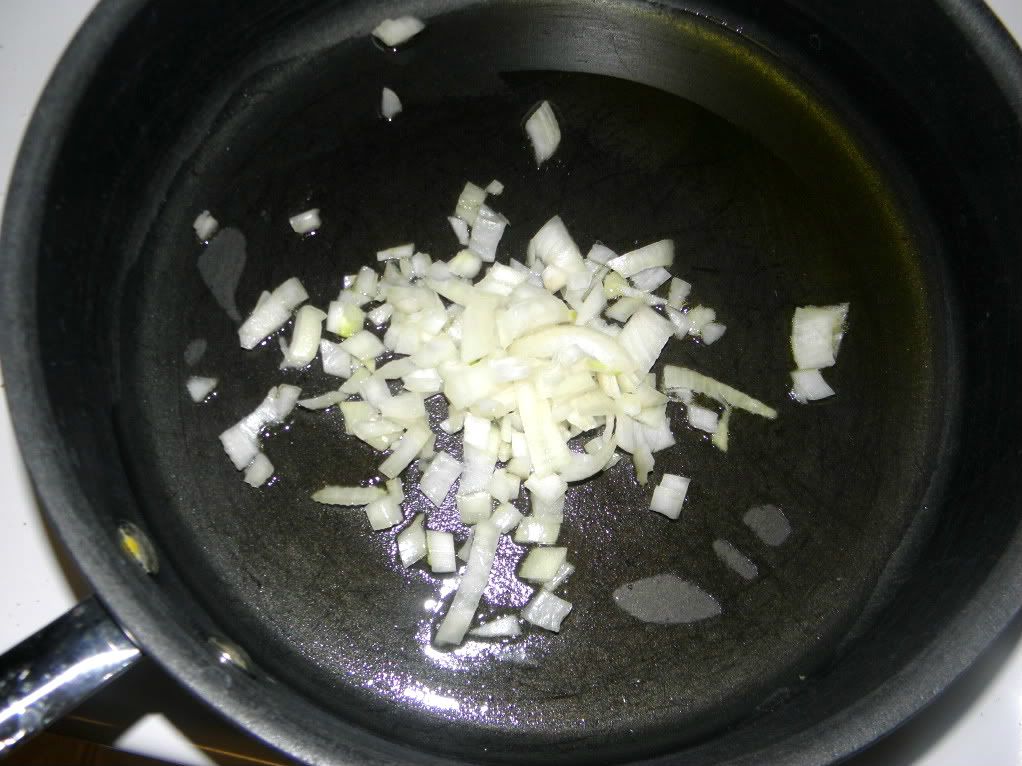 Add sun-dried tomatoes.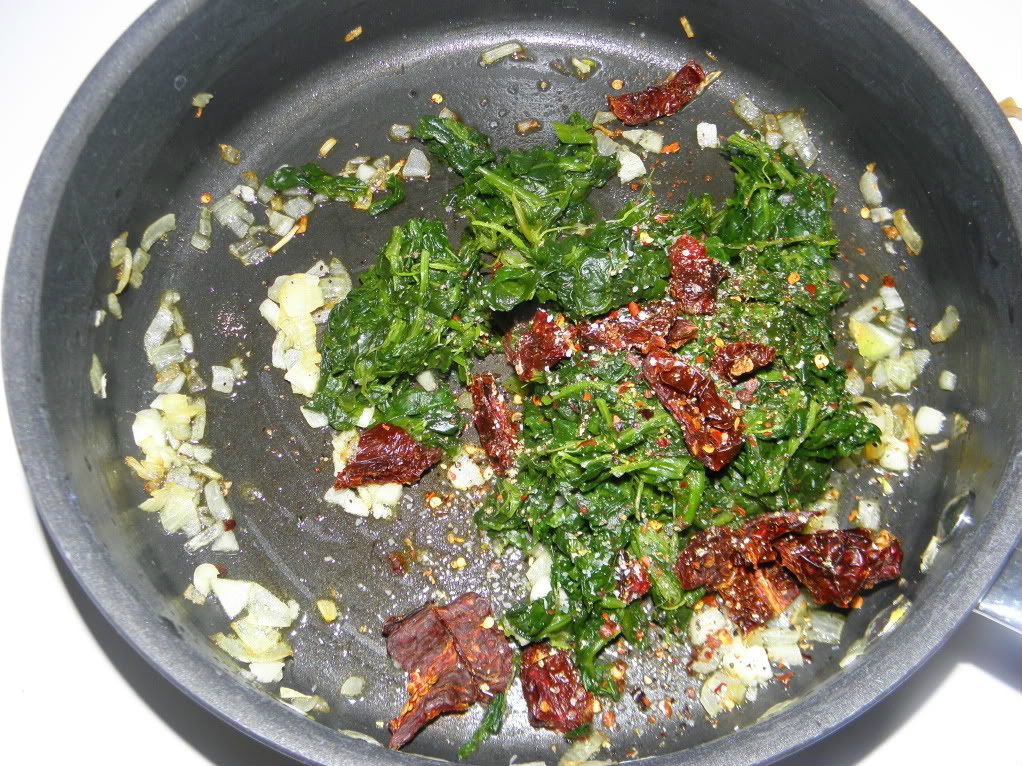 Add the spinach.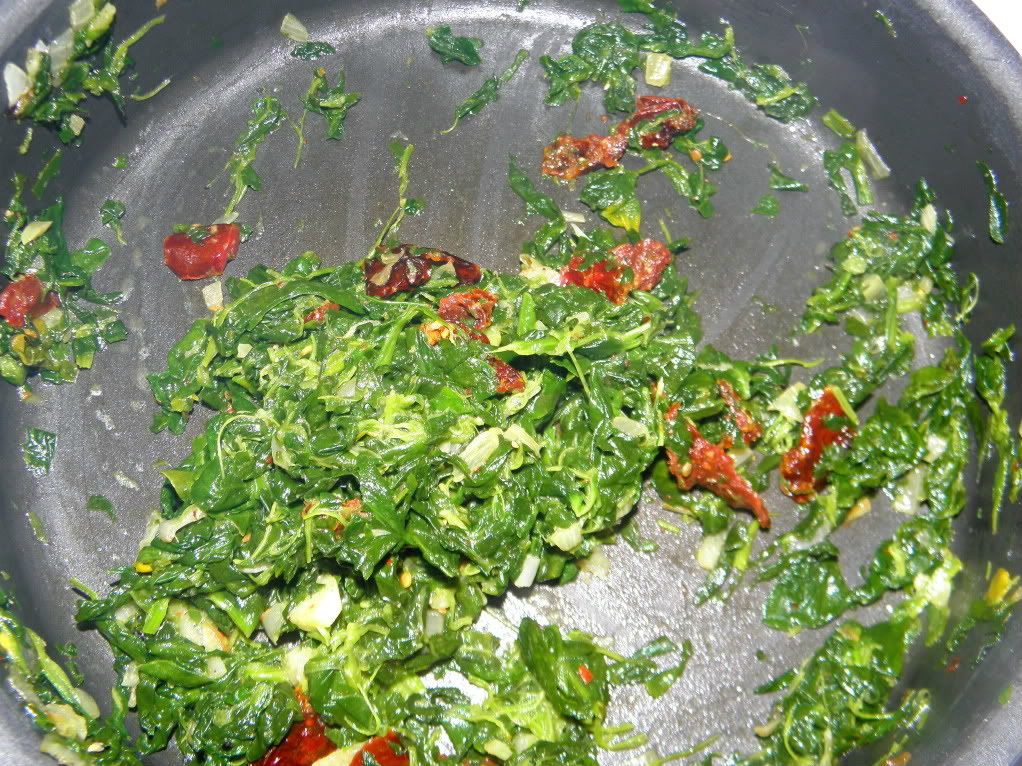 After it has cooled down add the ricotta cheese.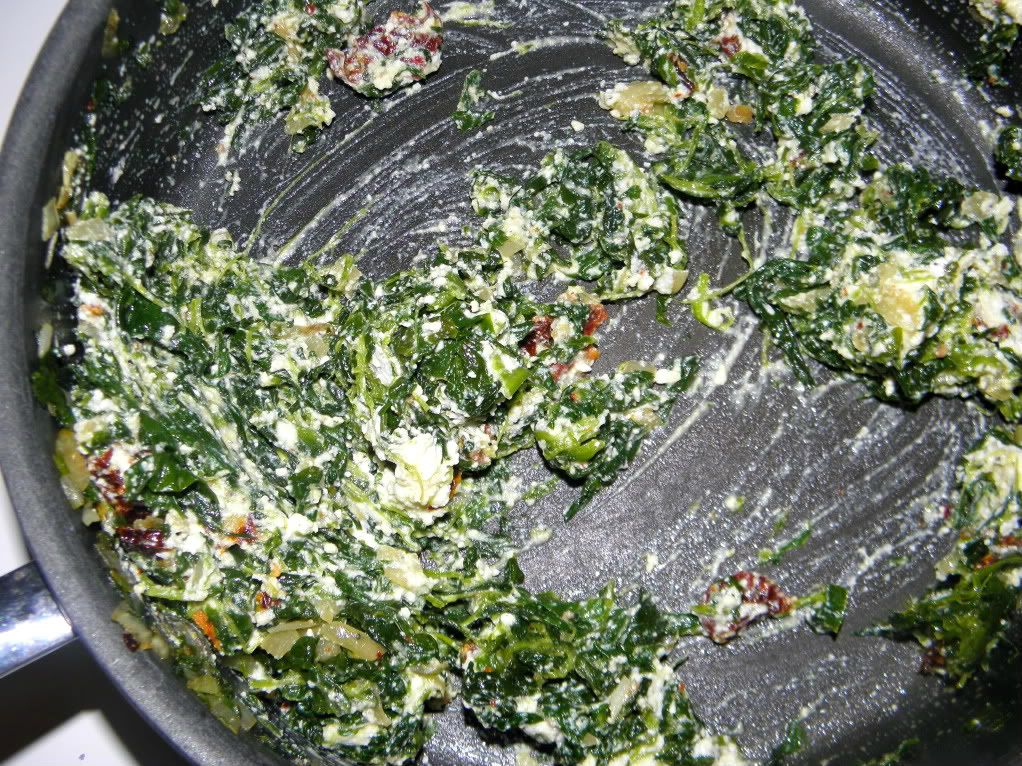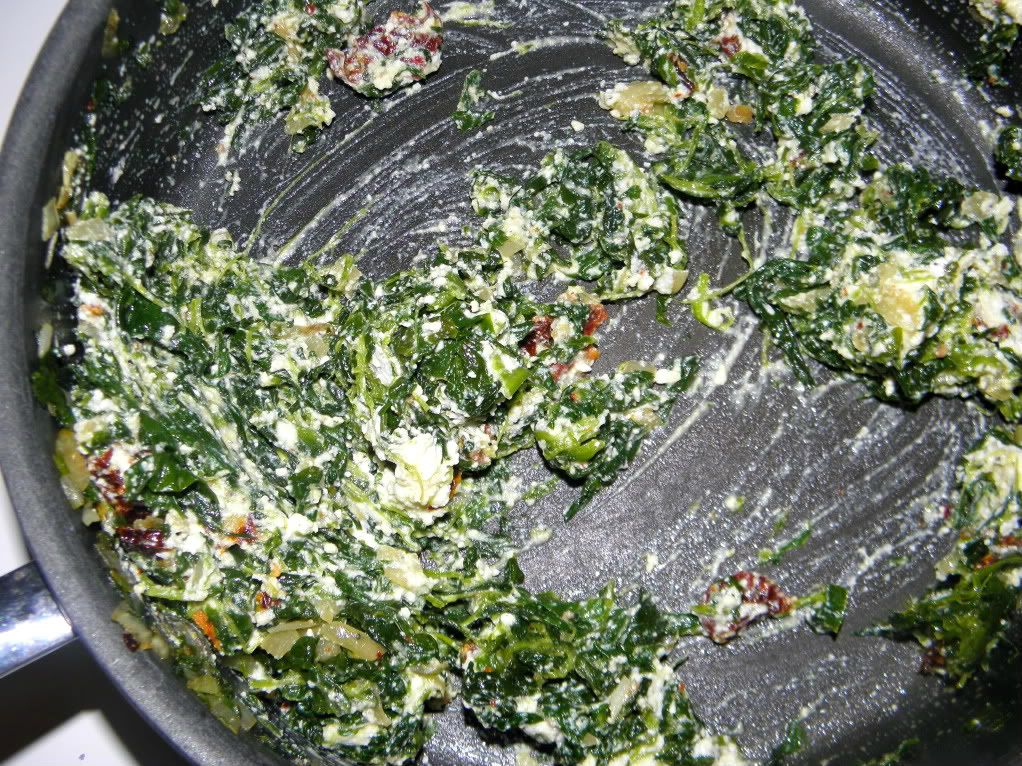 Top salmon with spinach mixture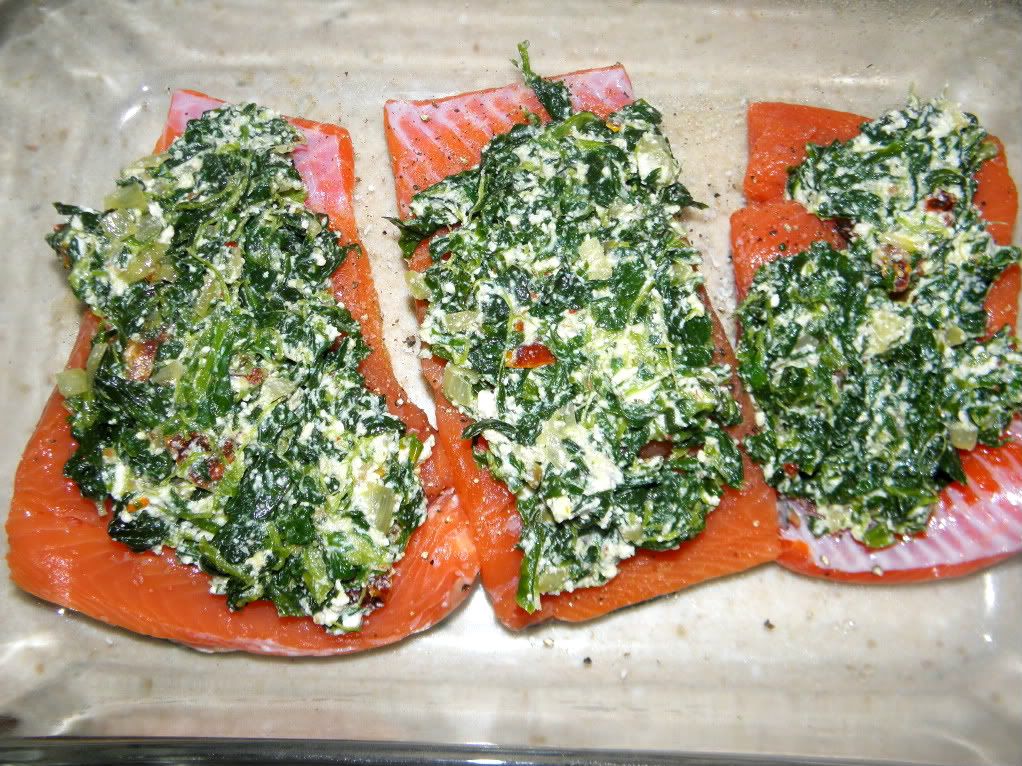 I served over rice pilaf.