TGIF! I love Fridays. After a a long stressful week at work I can't wait to pick up some dinner and head home to Michael, put my feet up and relax. In my younger single days, Friday evening meant one thing, Happy Hour. I have so many memories of going out after work with co-workers who were more like friends. I'd share some stories, but I pinky swore I would never tell and I'd really hate for all of my hair to fall out. Now that I am older and wiser, going out to Happy Hour isn't in the cards anymore. But there isn't anything stopping me from having Happy Hour at home. The best thing about Happy Hour at home? There isn't a need for a designated driver. This recipe makes one drink.
Ingredients
1 oz Pinnacle Cake Flavored Vodka
2 oz Pineapple Juice
1 Maraschino Cherry
Brown Sugar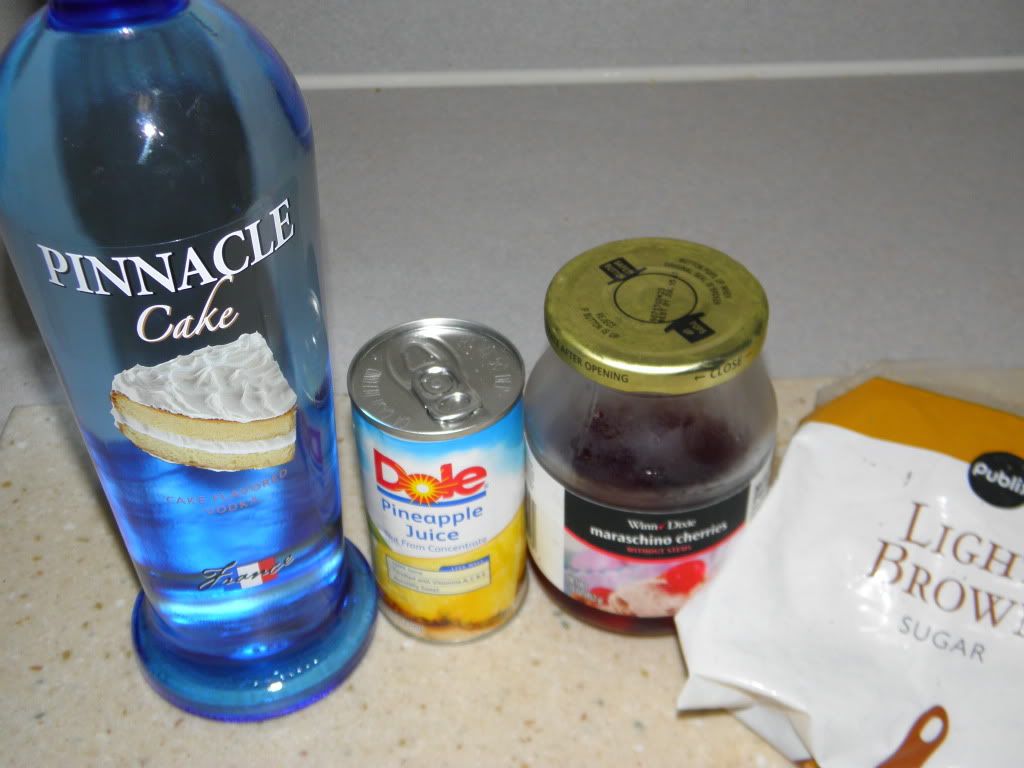 Dip rim of martini glass with brown sugar and place cherry in the bottom of the glass.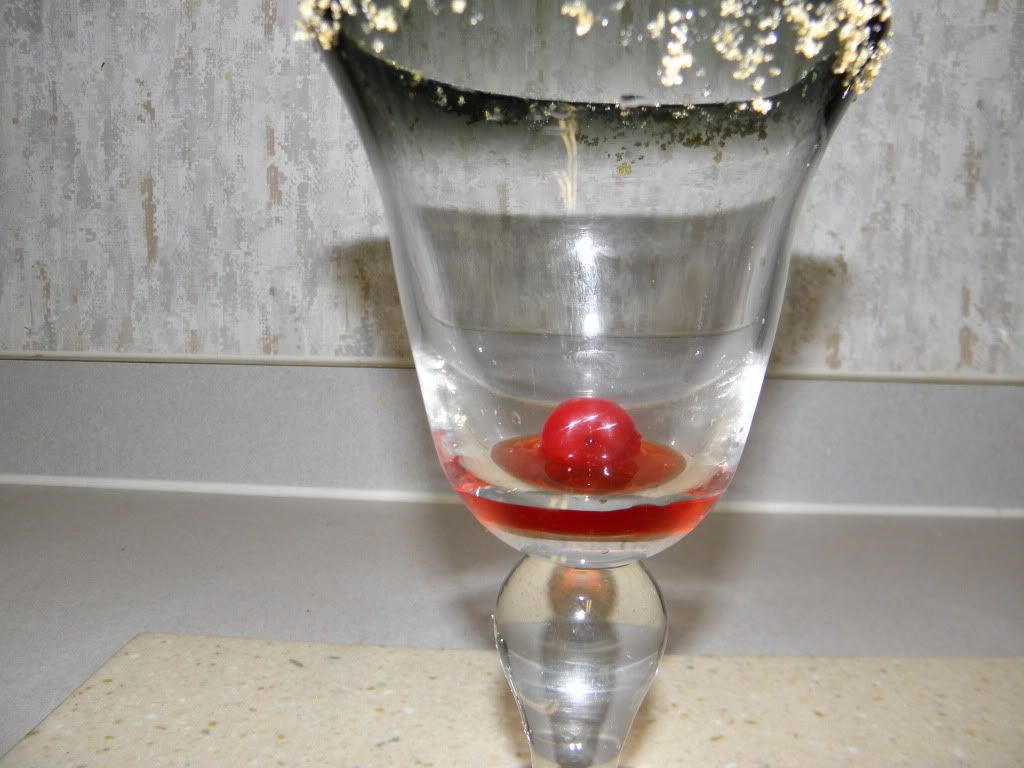 Shake pineapple juice and vodka with ice in a cocktail shaker. Pour into glass and enjoy responsibly.