Cooking is my passion, but unfortunately right now it doesn't pay the bills. I work full time and some days I leave the house before 8 in the morning and I don't return home until after 7 in the evening. On these days I need quick and easy recipes to make for my family. But I still like to make the meal special by adding special touches, like these quick and easy corn muffins. Sometimes boxed mixes can be a life saver.
Ingredients
1 Box Corn Muffin Mix
Eggs
Milk
Jalapeno
Shredded Cheddar Cheese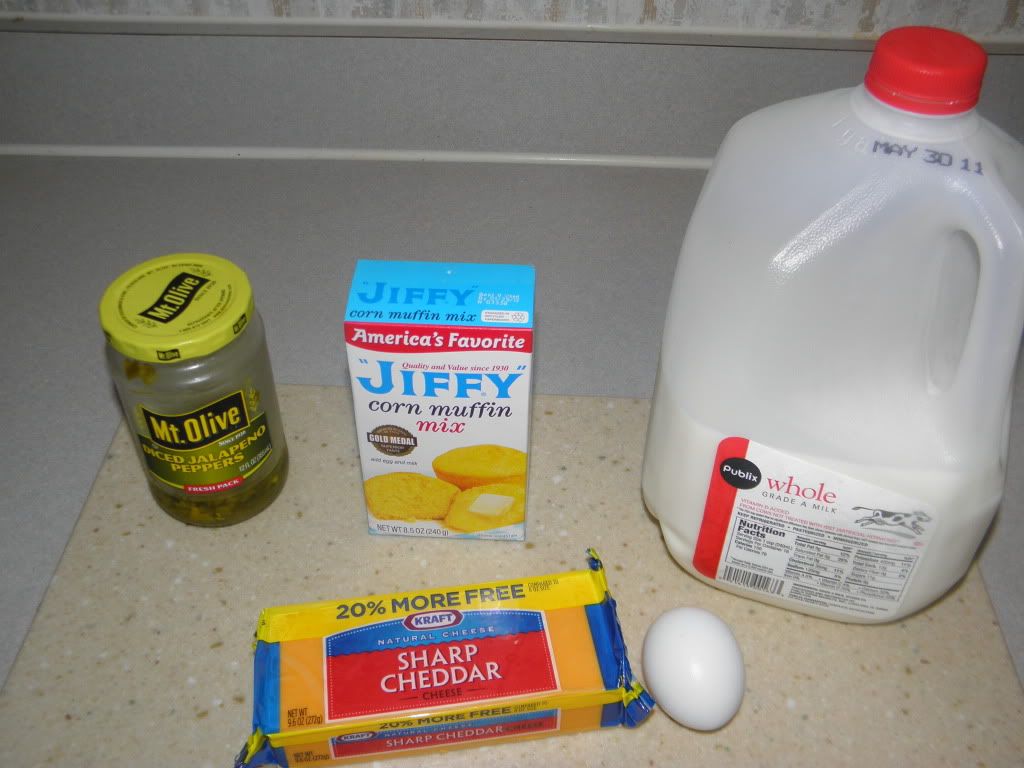 Combine Corn Muffin Mix, Milk and Eggs according to the package instructions.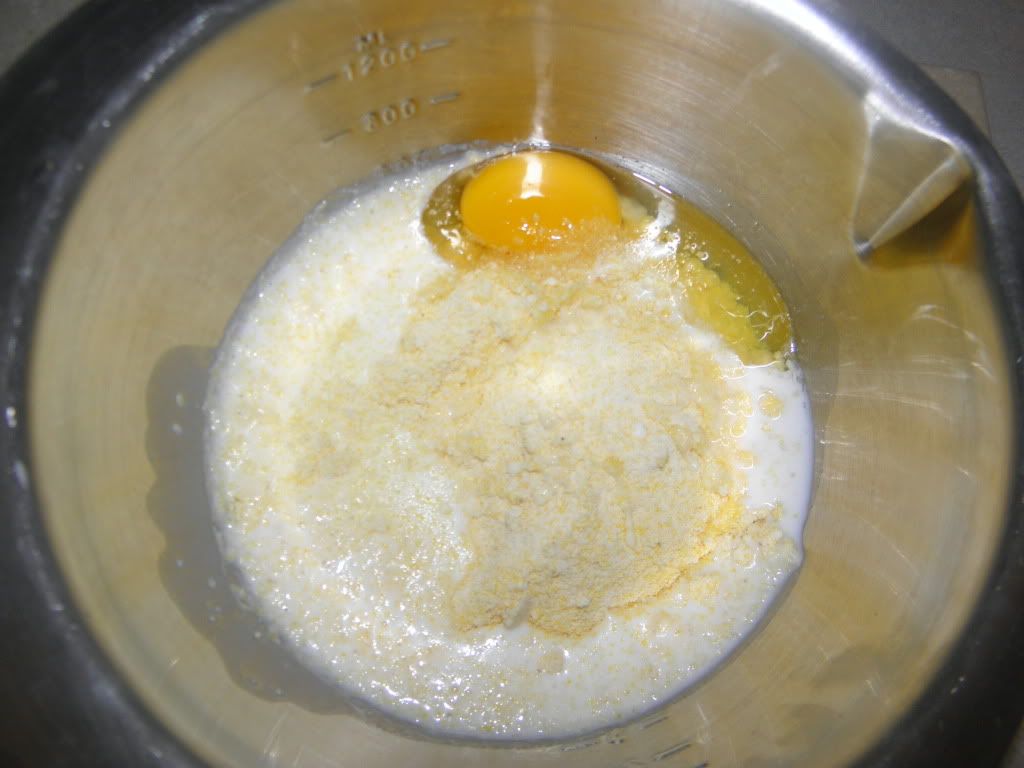 Add 1/4 cup of shredded cheddar cheese. Depending on the level of "heat" that you prefer, you can add anywhere from 1/2 teaspoon of jalapenos to 2 teaspoons.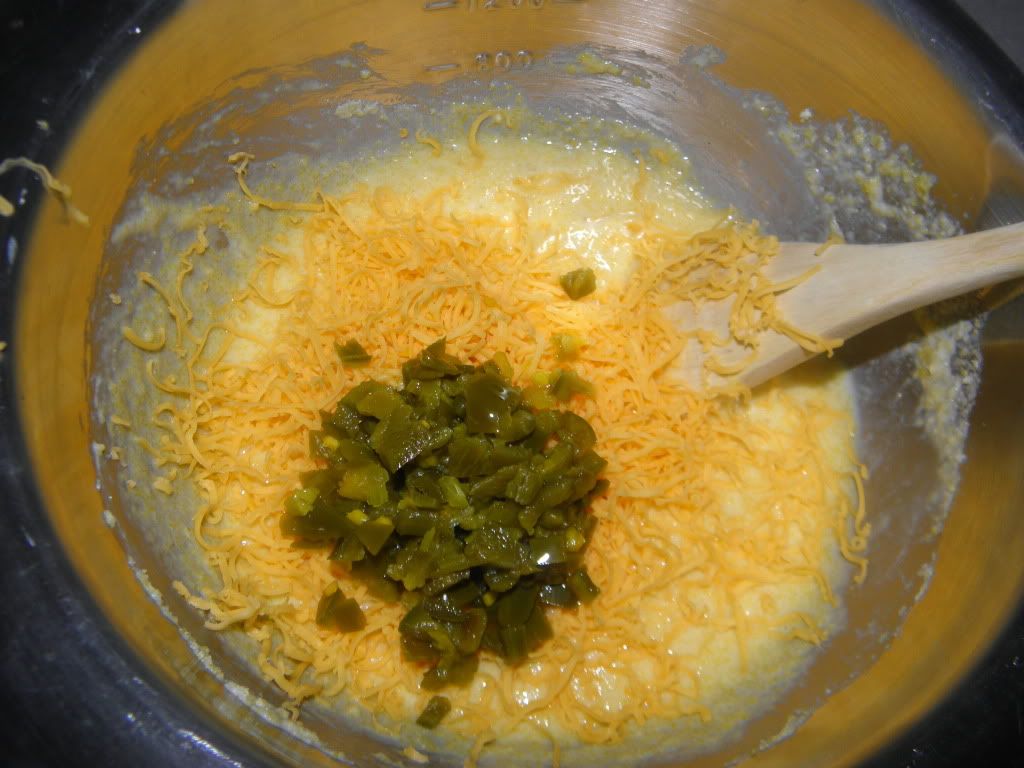 Pour batter into a muffin tin. I made mini muffins this time.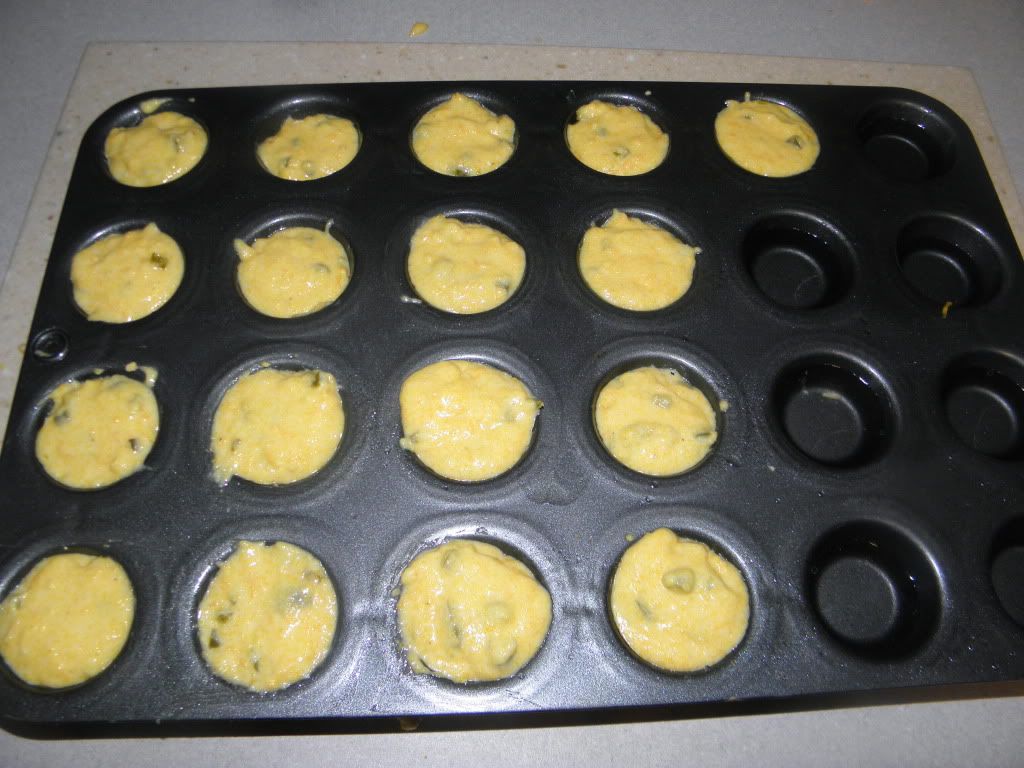 Bake according to instructions.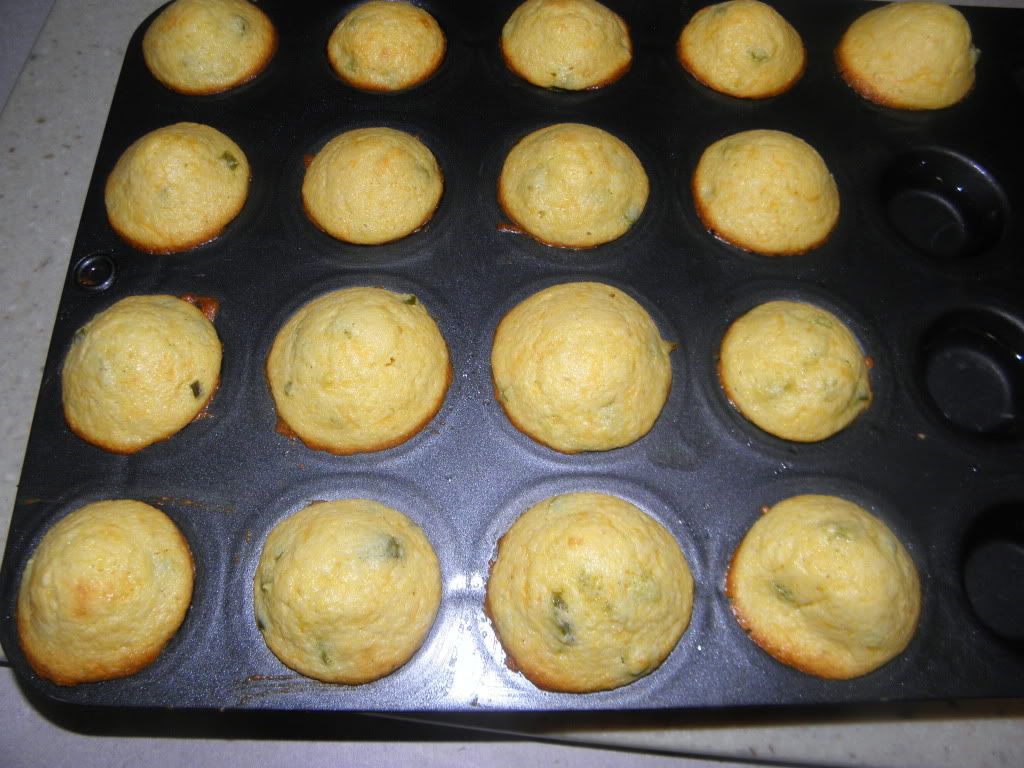 Serve and Enjoy!