Whenever I am having a lazy day, I enjoy spending hours watching the Food Network. One of my favorite shows to watch is
Chopped
. If you have never watched the show, there are four chefs competing. They are given a basket of surprise ingredients and they have to cook a dish in 30 minutes. I love watching the chefs think of creative dishes in a high pressure environment.
Today, while I was on the phone with Michael we both asked each other at the same time, "What do you want for dinner tonight". After I responded with "Jinx, you owe me a Dr. Pepper!", I told Michael I had an interesting idea. I told him to go to the store and buy any ingredients he wanted without going over $30.00 and I would create a meal as soon as I got home. He loved the idea and went straight to the grocery store.
I came home to find these groceries waiting for me.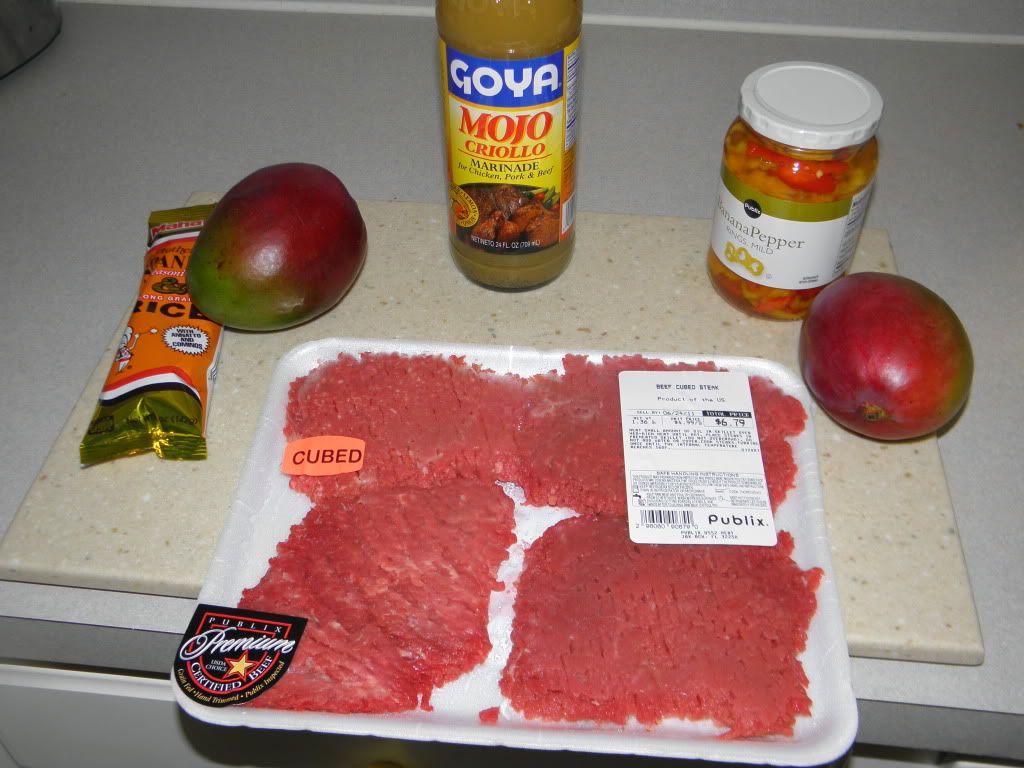 (Cubed Steak, Spanish Rice Mix, Mangoes, Banana Peppers and a Marinade)
The only ingredients I added besides seasonings were, frozen vegetables, salsa and cream of chicken soup.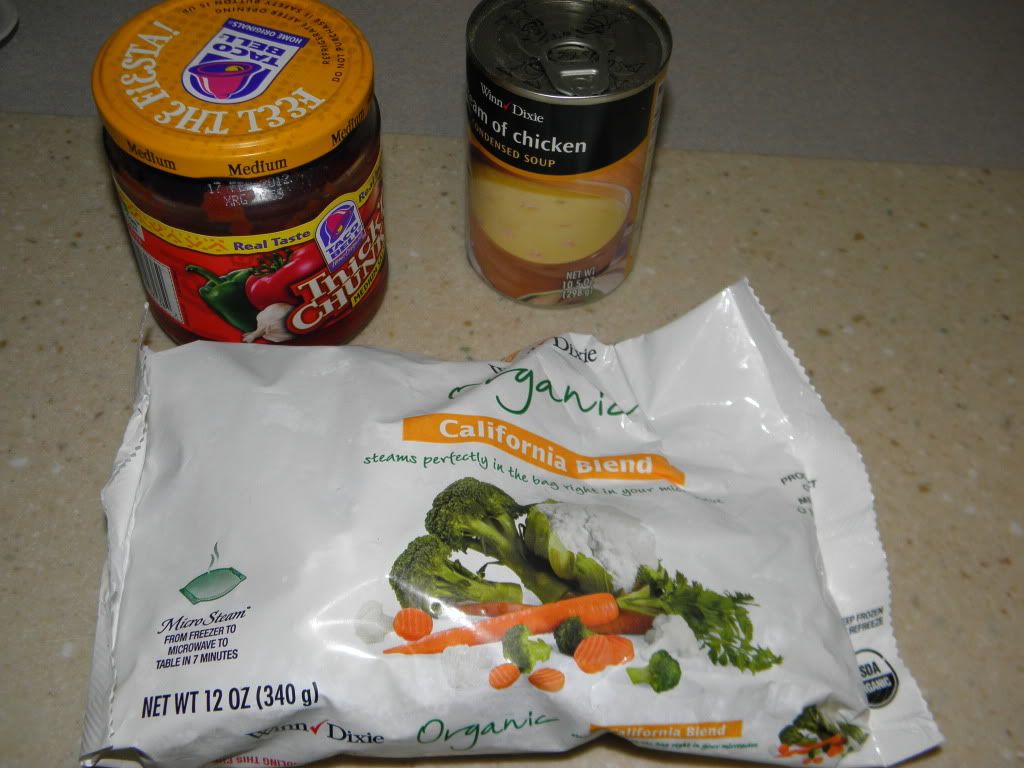 I knew right way that I wanted to add one of the mangoes to rice and I also wanted to spice up the rice by adding 1/2 cup of salsa.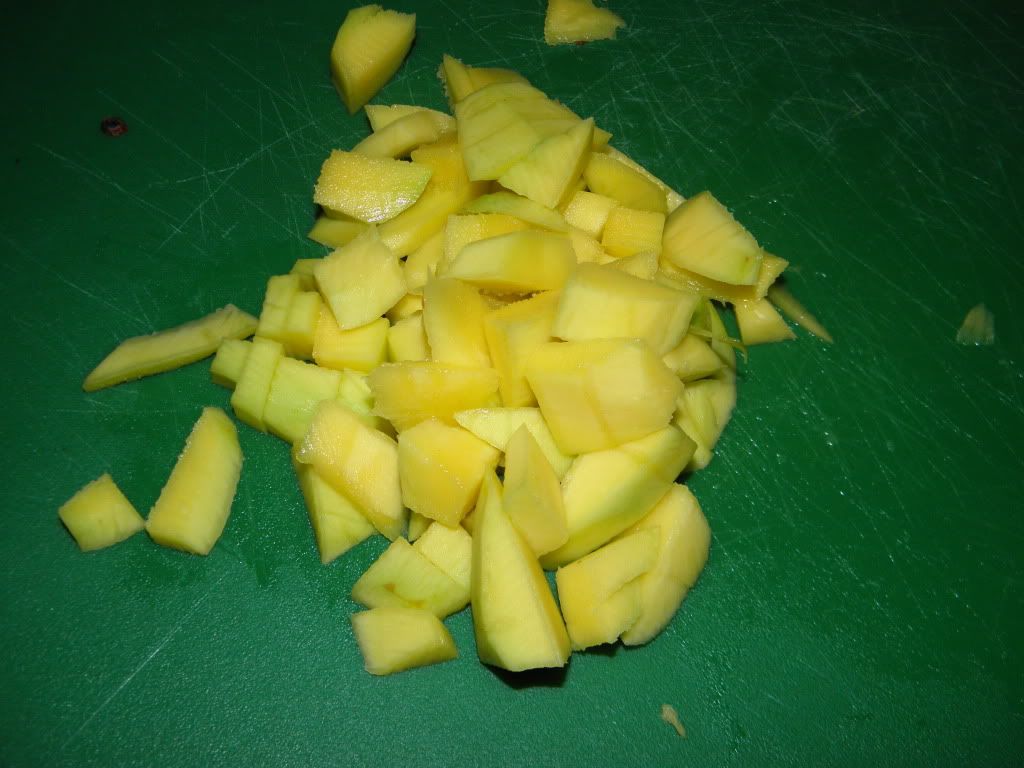 For some reason I have never cooked cubed steak before. But knowing it is what is used in Salisbury steak I knew it would need some type of gravy, but I wanted to stick with a Spanish theme.
I first seasoned the steaks with garlic powder, salt, pepper and cumin. I then added the banana peppers.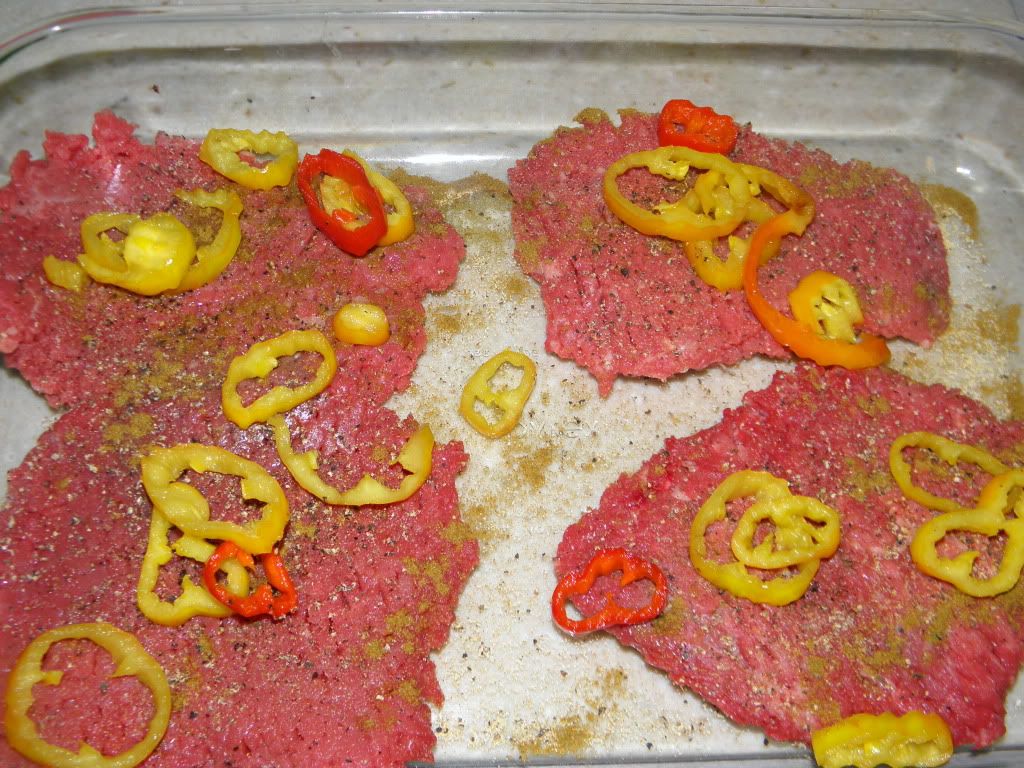 I combined salsa with the cream of chicken soup and poured it over the steaks and baked at 375 degrees for about 30 minutes.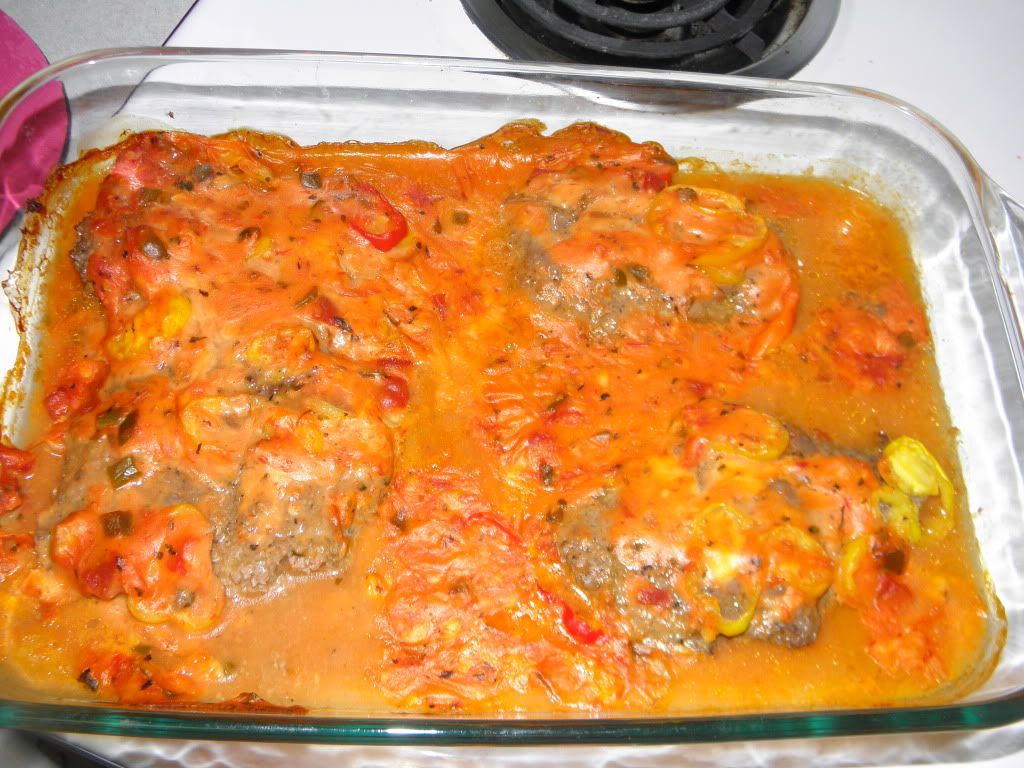 Honestly, I didn't know what to do with the marinade. I tasted it and immediately hated it, but I had to use it, so I cheated. I sauteed the vegetables in it.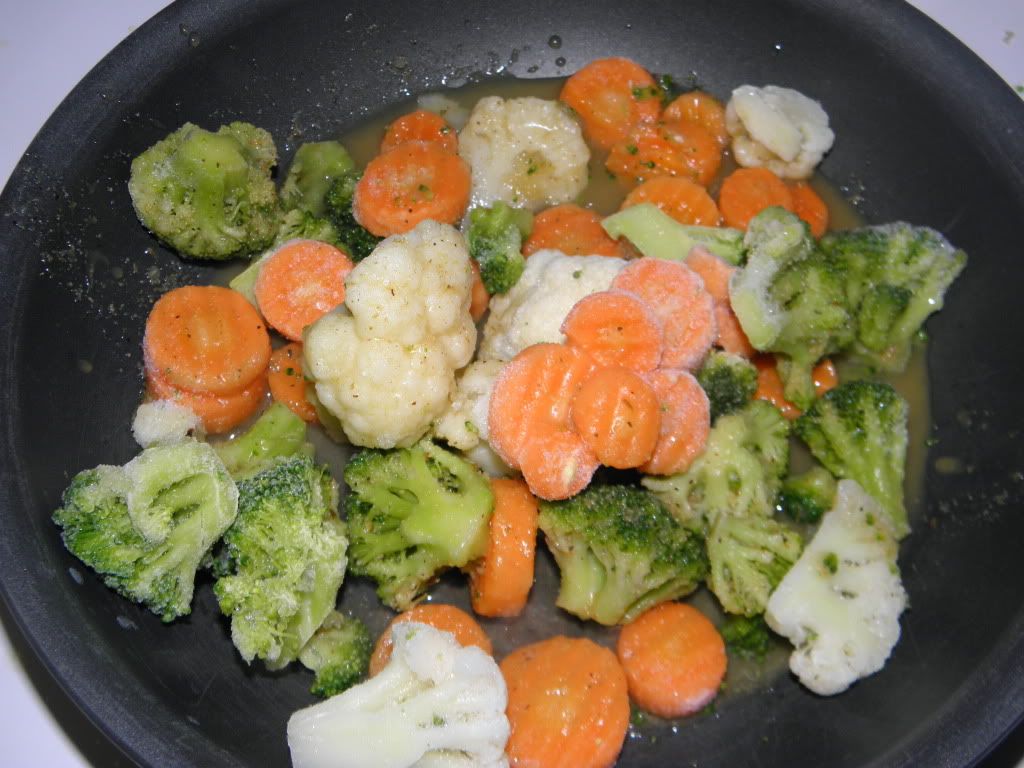 Here is the complete meal.
We both loved the steaks and rice and we both agreed that marinade was nasty.
I still had an extra mango, so I chopped it and cooked it on the stove top with 1/4 cup of water, sugar and brown sugar and brought to a boil. I then added to individual baking dishes and topped with a brown sugar/butter mixture.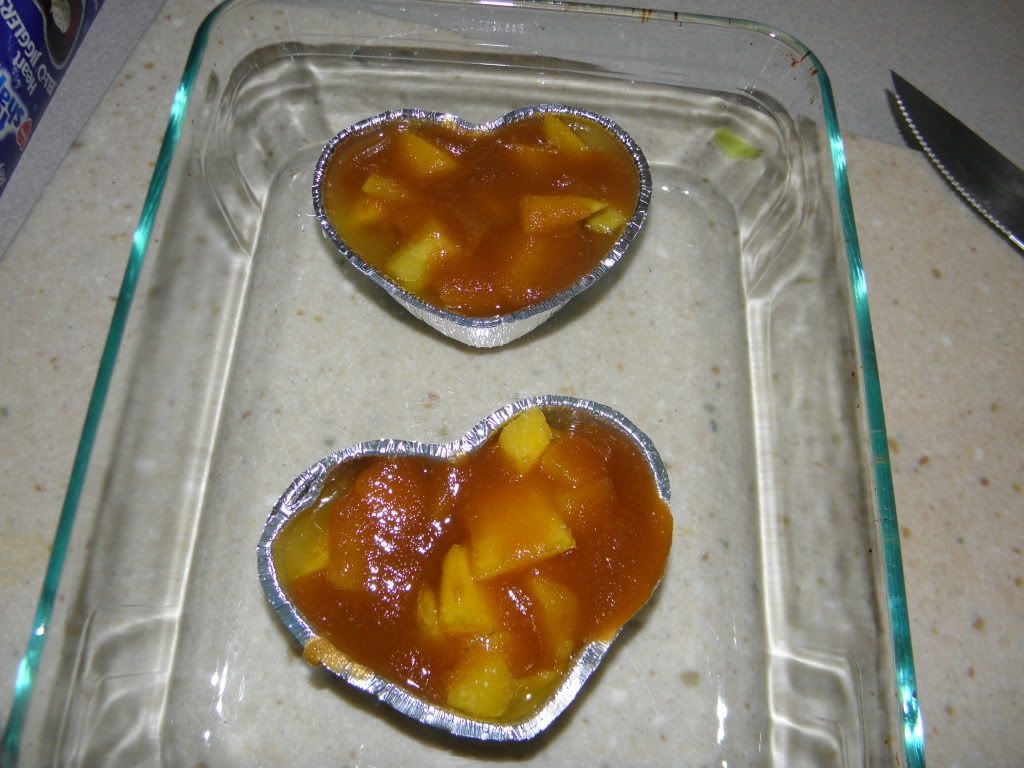 I baked for 30 minutes at 350. The only thing missing was vanilla ice cream.
This evening was a lot fun. I look forwarded to playing this game again. Maybe next time I will let you choose the ingredients.
Show me some love and let me know what you think in the comments below.