Last week Michael and I went to a local BBQ joint for dinner. Even though I was completely stuffed from my meal, I still ordered the banana pudding. Banana pudding only recently came into my life as a new love so I try to eat it whenever the opportunity arises to make up for all the years I neglected it. Michael on the other hand does not like banana pudding at all. So I sat there with mixed emotions, happy that I didn't have to share my dessert, but sad that Michael wasn't able to enjoy the pudding. That was when I was struck by inspiration. Michael loves the combination of bananas and chocolate, so why not a chocolate banana pudding. It was a successful endeavor. I received the approval rating from Michael and two 15 year old boys! It is really simple to make, you are just going to want to make it at least 8 hours before you want to serve it to allow the flavors to blend together.
Ingredients
1 6 ounce package of chocolate pudding
2 ½ cups cold milk
1 can sweetened condensed milk (14 ounces)
1 container whipped topping )16 ounces
Sliced bananas
Chocolate wafer cookies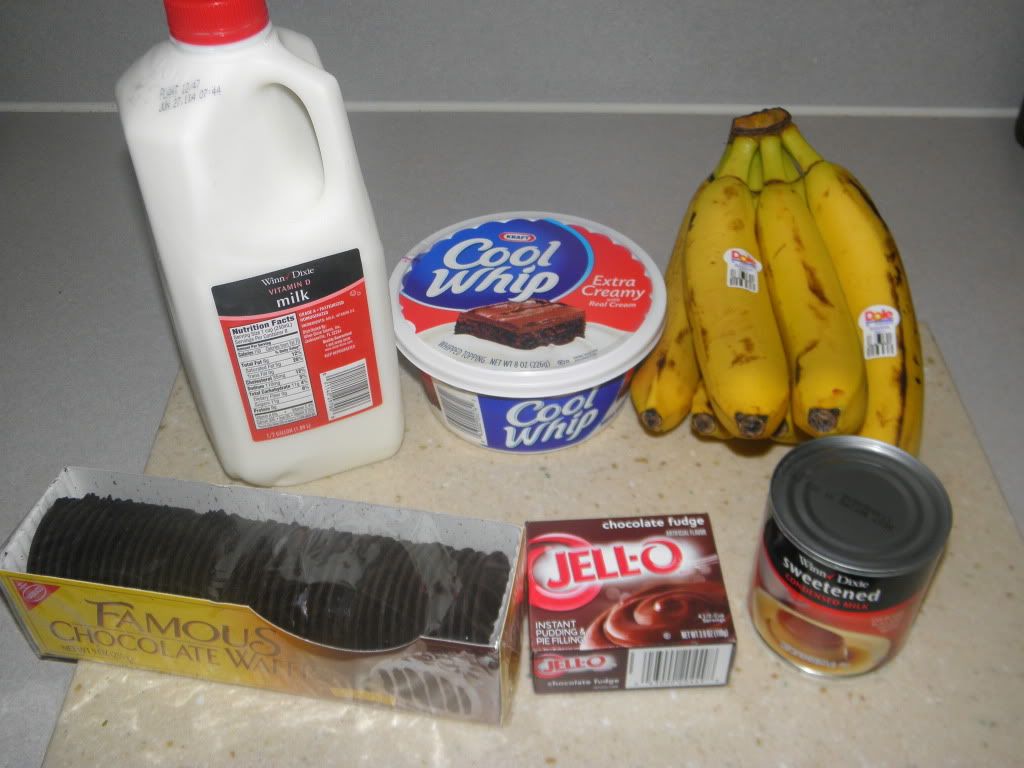 Directions
Whisk together pudding and milk
Add condensed milk, blending well.
Fold in half of the whipped topping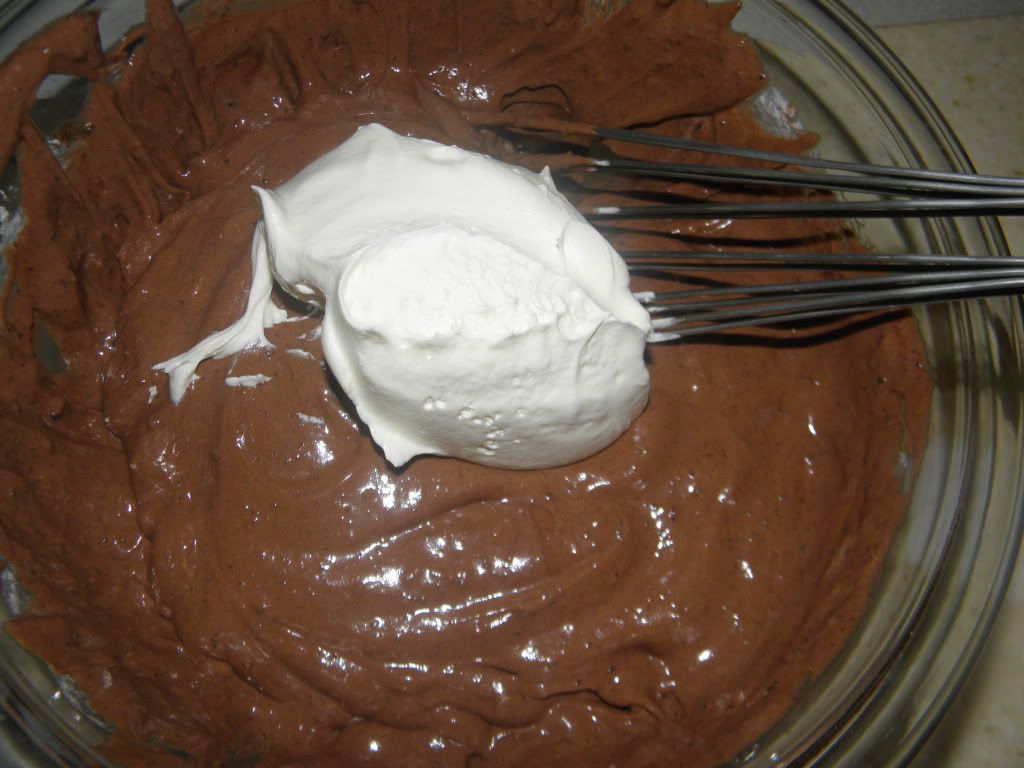 Alternate layers of pudding, bananas and chocolate wafers.
Top with remaining whipped topping and a few banana slices.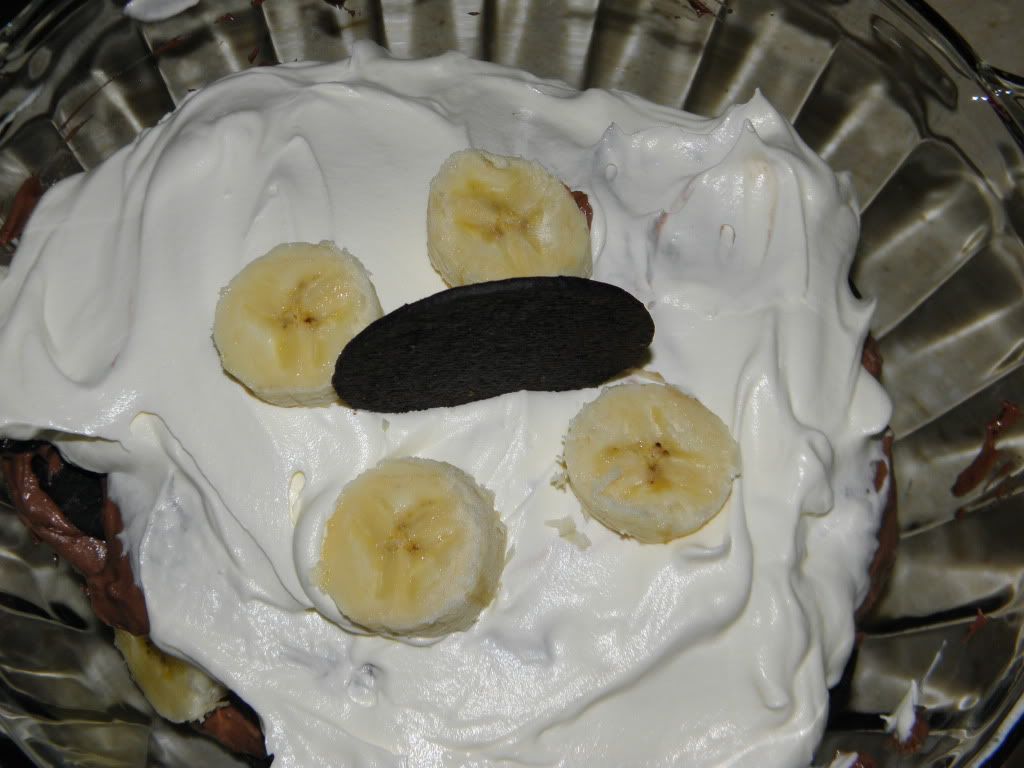 Refrigerate overnight before serving.
Print this recipe