I just found out today that August is National Peach Month. That is perfect timing because I have a recipe for Peach Sorbet to share. Being able to make this recipe made so happy for so many reasons. I'll have to give you a little background first.
When I was 16 my first job was working at TCBY. It really was an awesome job and I was able to get my BFF a job there too so it never really seemed like work. TCBY has so many yummy flavors, white chocolate mousse, pumpkin spice and coffee to name a few. But my all time favorite was Peach Sorbet. I would eat it by the pint when ever it was in stock and when I became assistant manager I made sure we always had it on hand. Eventually I stopped working at TCBY and they ended up closing the store so I had to live without it. This past year a new TCBY opened and I was so excited for the chance to have peach sorbet again, but it turns out they don't carry the flavor. I was so sad and complained on Facebook about it. My war hero brother-in-law, Steve, who is in Afghanistan, commented that I should just make it myself and I told him I couldn't because I didn't have an ice cream maker. Fast forward to this past Christmas. We were spending our traditional Christmas Eve with my husband's family. There was an ice cream maker waiting for me from Steve. I couldn't wait to make peach sorbet, but I had to wait for peaches to be in season and now they are! I'll be freezing a few batches of peach puree so I can have the sorbet during the rest of the year.
Enough of my blabbing, time for the recipe. This recipe is a two day process.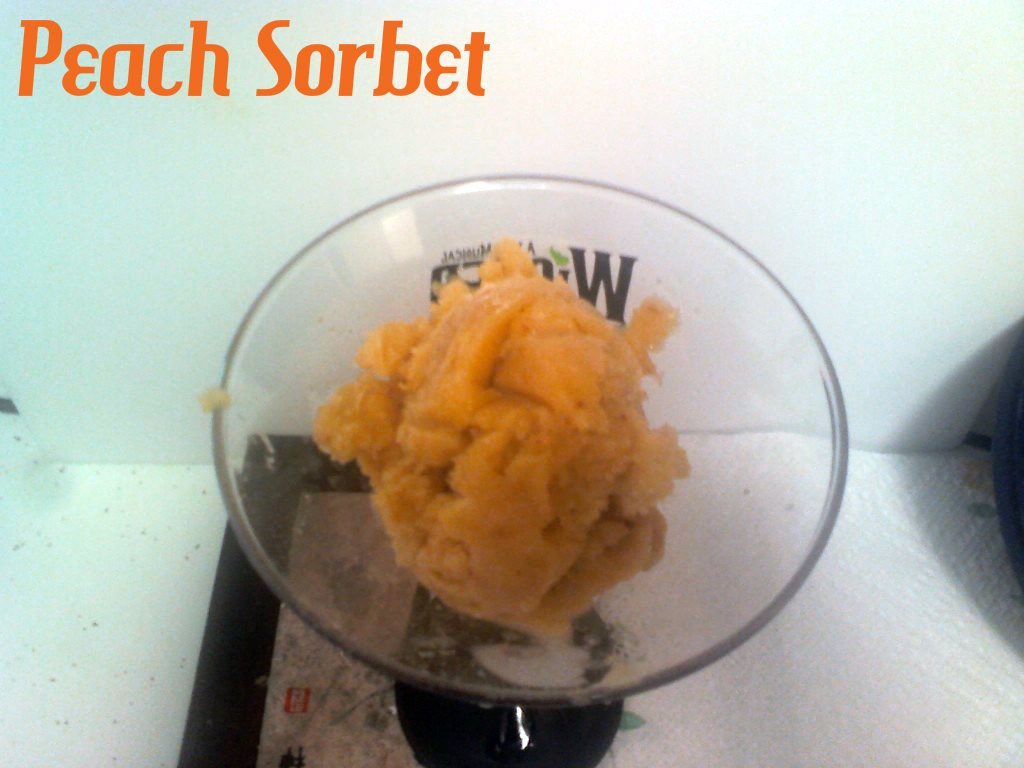 Ingredients
2 lbs peaches
1 cup sugar
1/2 cup water
2 tbsp lemon juice
1 tbsp peach liqueur (optional)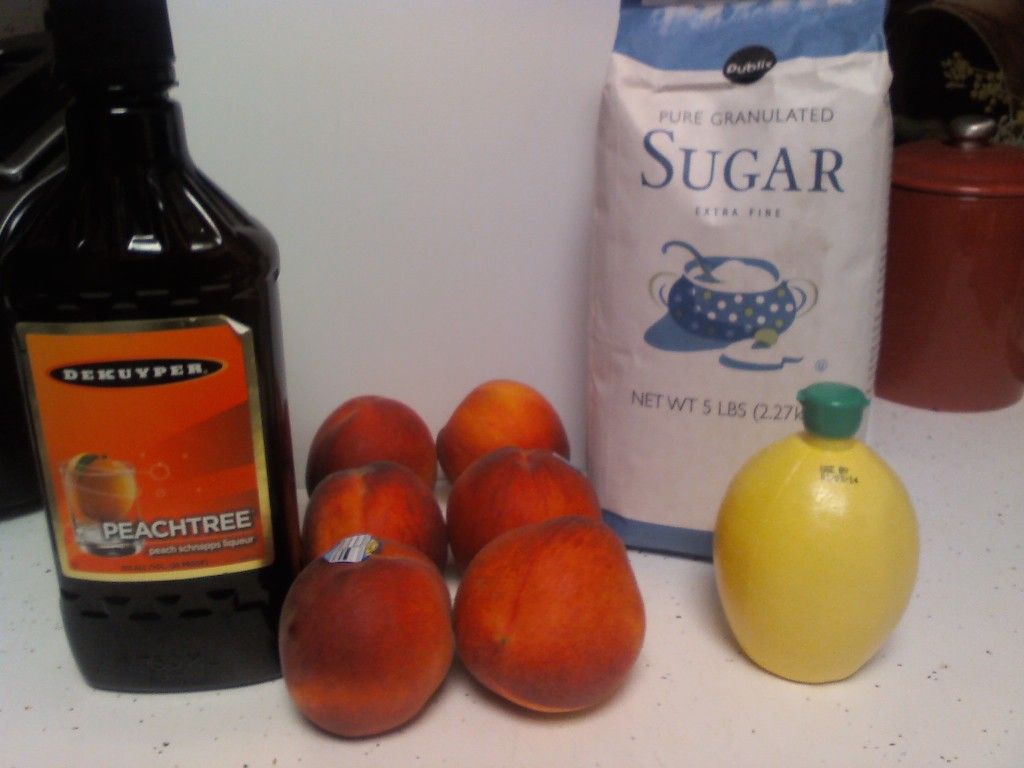 Directions
In a small heavy saucepan make simple syrup by heating the sugar and water. Stir until sugar is dissolved. Set aside and let cool.
Peel and pit peaches. I like to leave a little skin on the peach because
I am too lazy to peel it perfectly
I like texture.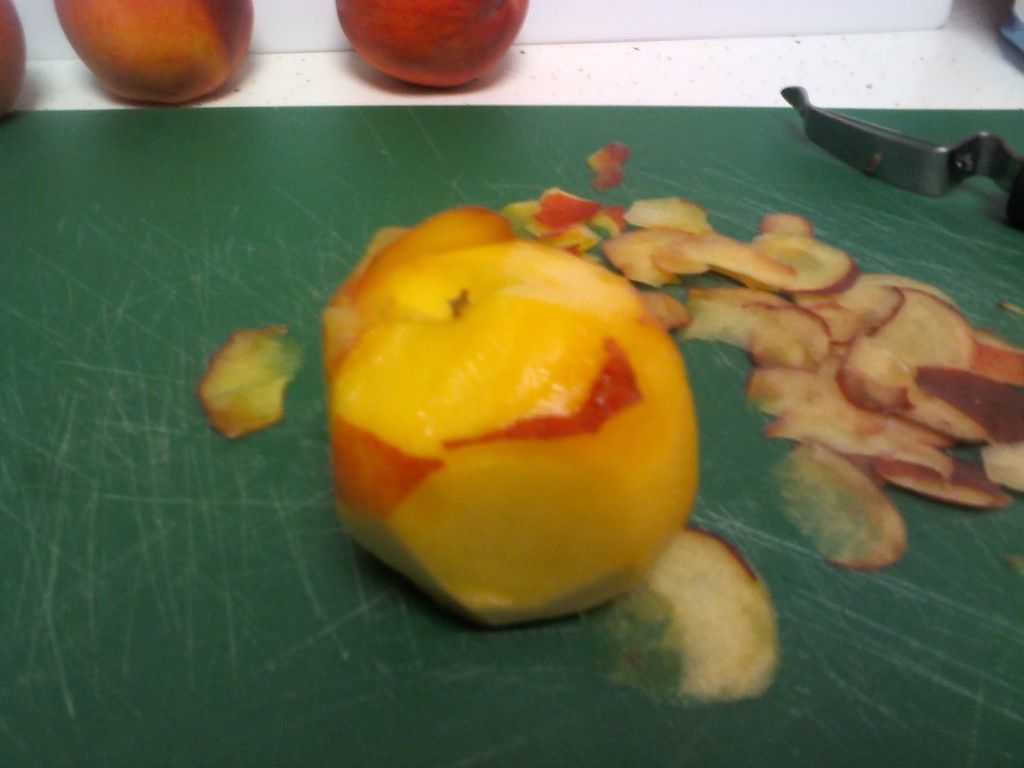 Chop peaches.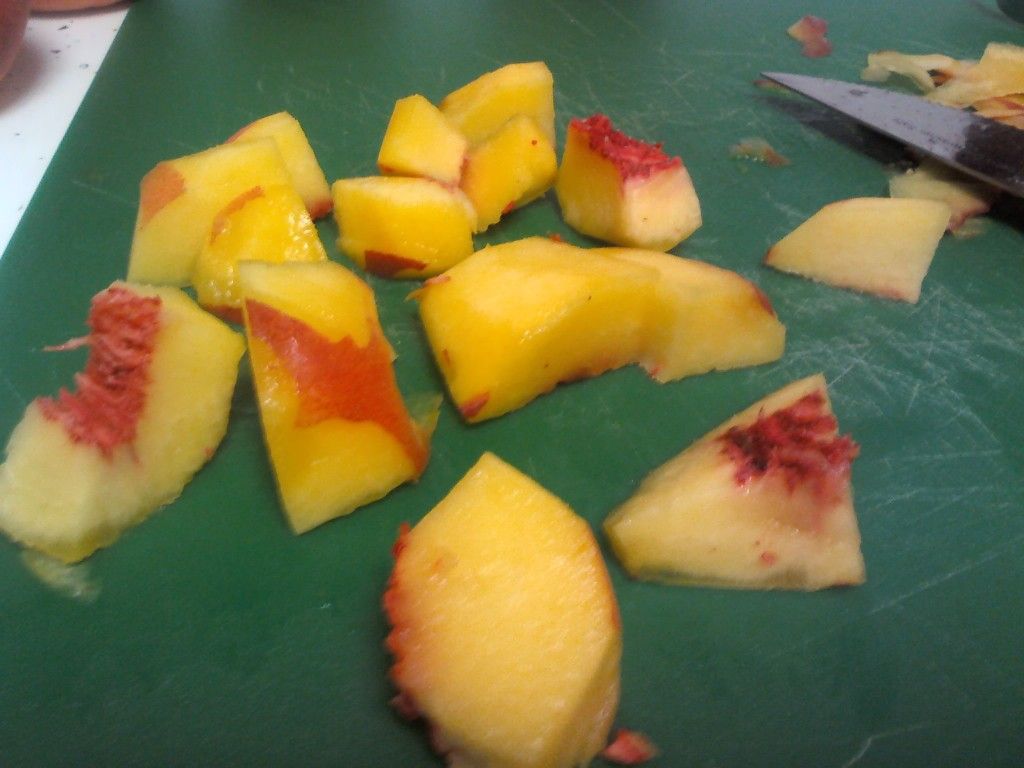 Puree peaches in a blender or food processor.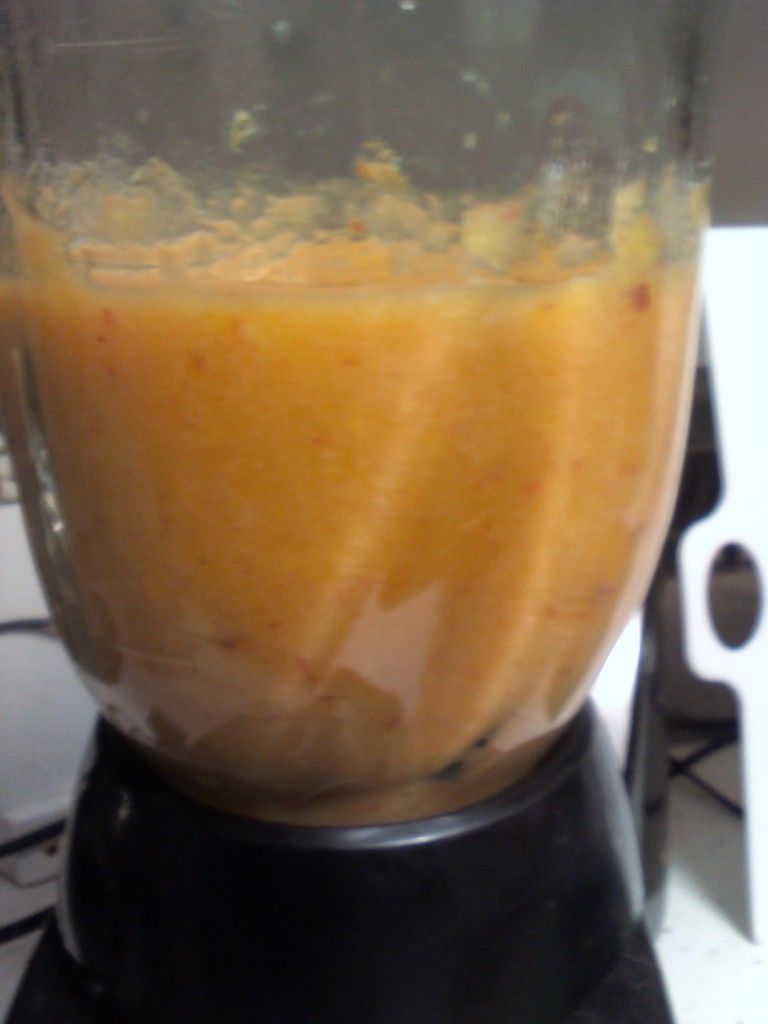 Stir in syrup and lemon juice.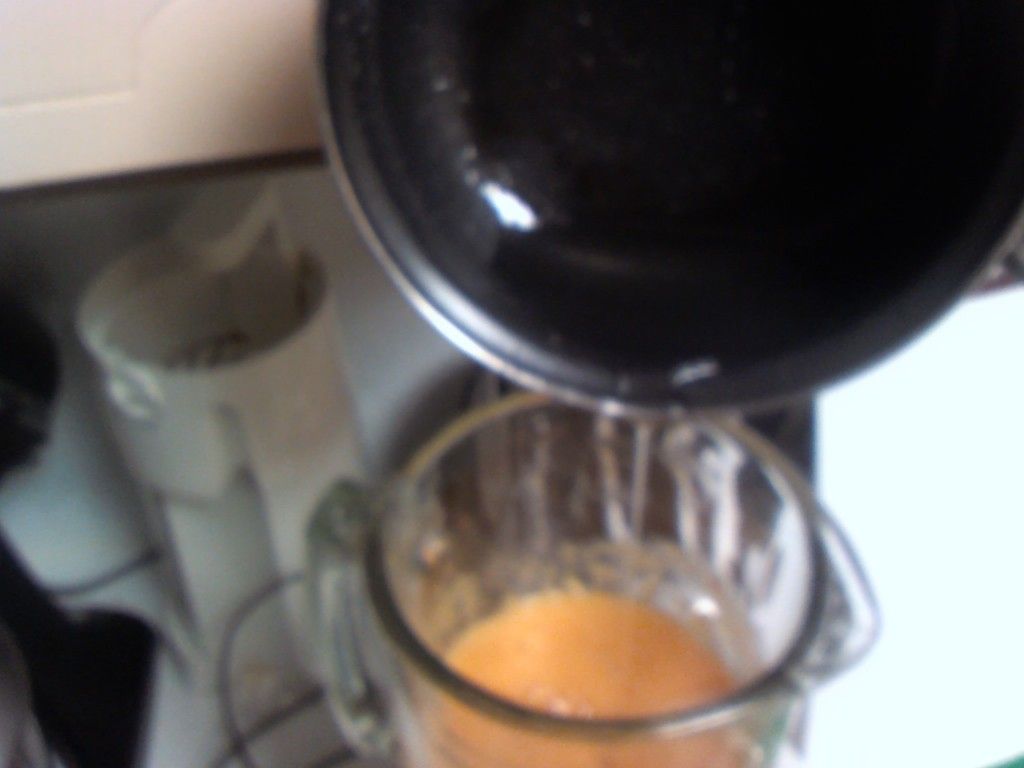 Chill peach mixture for at least 6 hours or up to one day.
Stir in peach liqueur (optional) and freeze in ice cream maker.
You can serve right away or freeze in an airtight container. The liqueur helps to make it not freeze as hard if you store in the freezer. If you leave the alcohol out just take the sorbet out for about 15 minutes to thaw a bit before serving.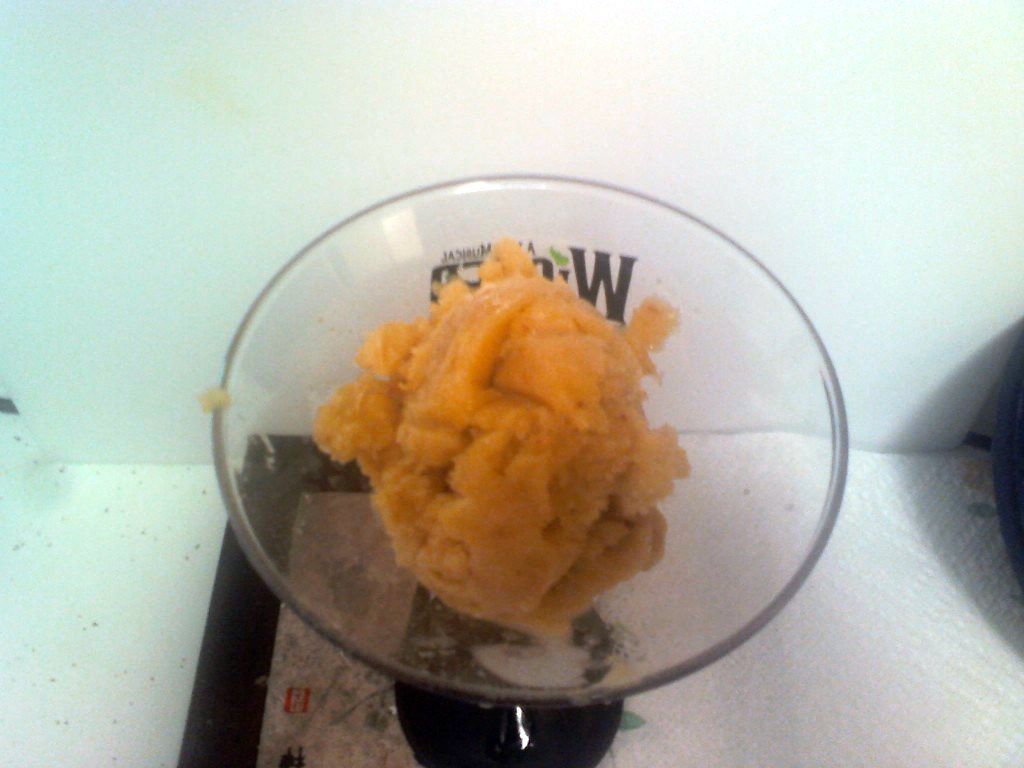 What do you like to make with peaches in the summertime?