Hi there! Did you miss me? I missed you! Sorry I have been away for so long, life threw me a few curve balls so I had to take a hiatus. Things are slowly getting back on track. I still don't have a working computer though, so a special thank you to my love for letting me use his. My camera is currently down for the count so I also have to apologize for poor quality of the pictures, I had to use my camera phone. I still won't be able to post as frequently as I like right now, but my plan is to be back on a regular schedule in September. I hope you will stick around and be patient.
These cookies are the reason I could not stay away any longer, they turned out so perfectly I just knew I had to share. This recipe makes 3 dozen so I shared with my family. My niece Alexa loved them so much that she declared that she wants to grow up to be a good baker like her LaLa! I can't think of any better praise.
I hope you and yours enjoy this recipe as much as my family did.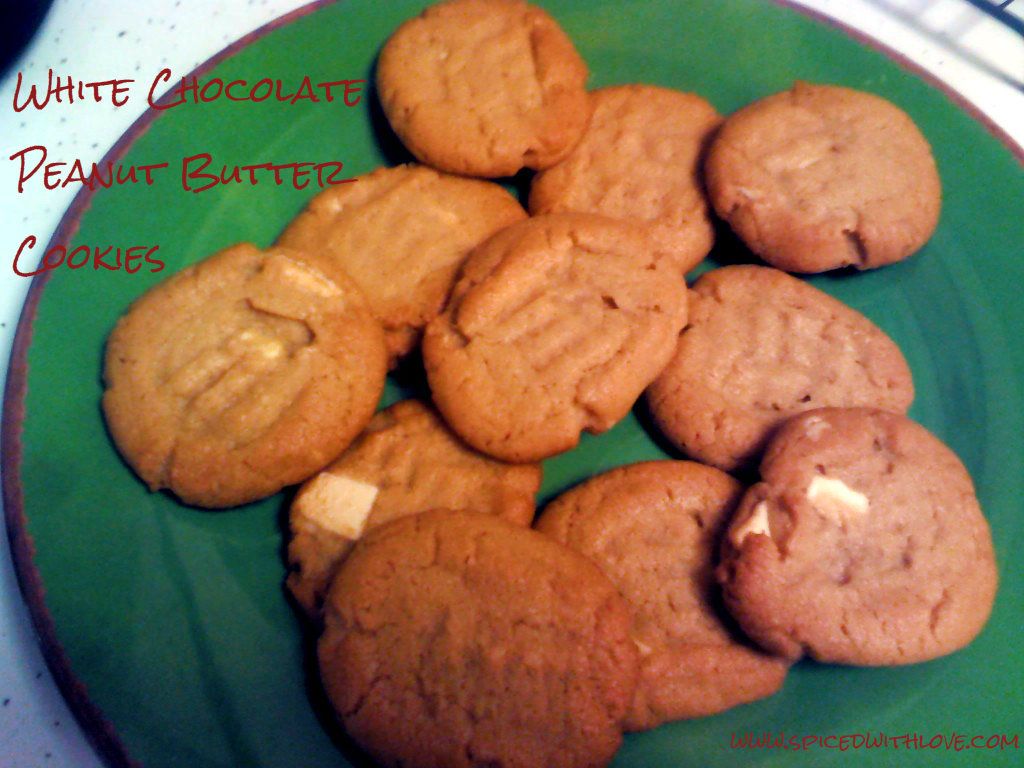 White Chocolate Peanut Butter Cookies
Ingredients
1/2 cup white sugar
1/2 cup brown sugar
1/4 cup butter (room temperature)
1/4 cup margarine (room temperature)
1 egg
1 1/4 cup flour
3/4 tsp baking soda
1/2 tsp baking powder
1/2 cup Peanut Butter & Co White Chocolate Wonderful peanut butter
4 oz chopped white chocolate (I use Ghiradelli)
Directions
Cream butter and margarine in a large mixing bowl.
Add sugars and beat for two minutes
.
Mix in egg and peanut butter.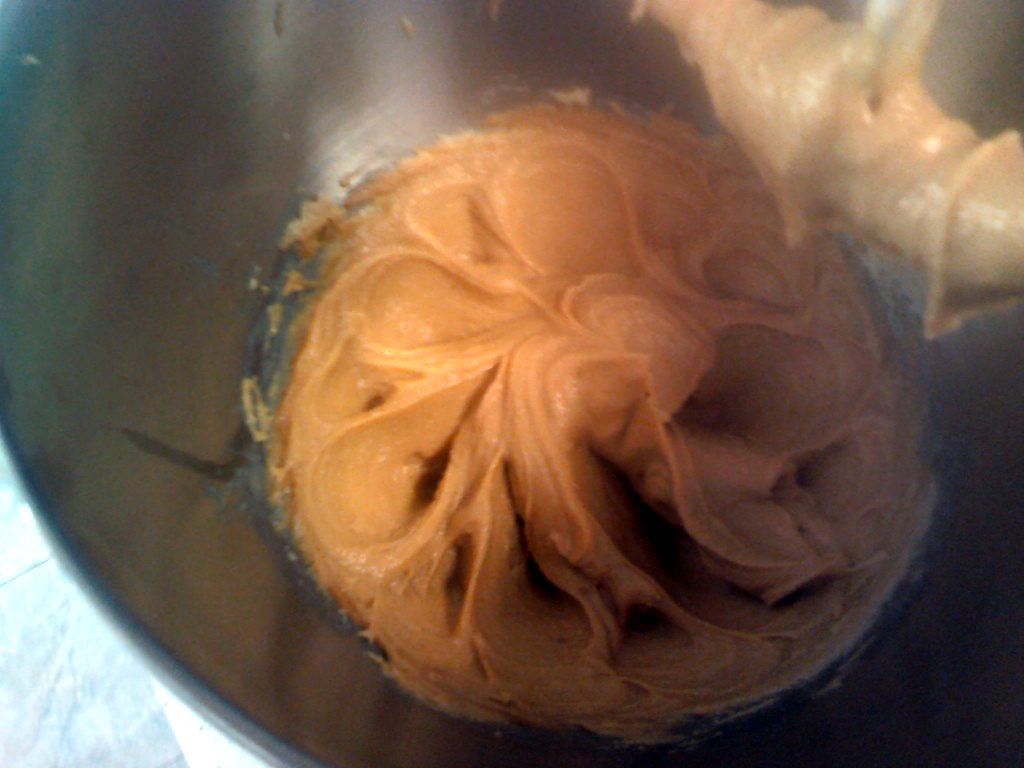 In a separate bowl mix together the flour, baking soda, baking powder and salt.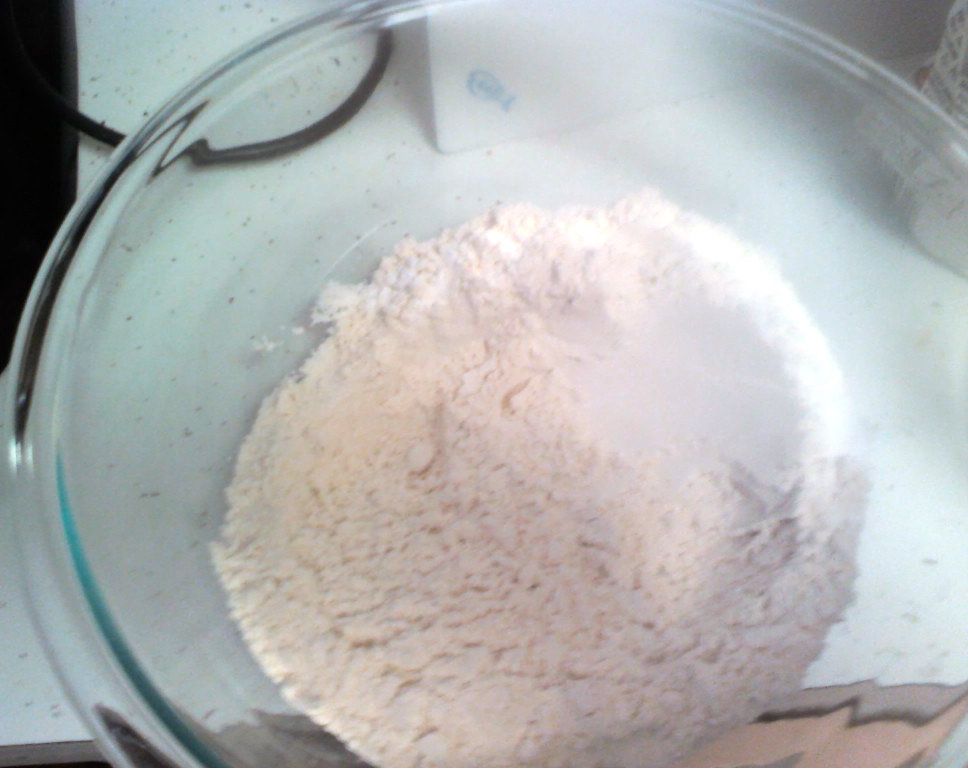 Slowly mix the dry ingredients with the sugar butter mixture.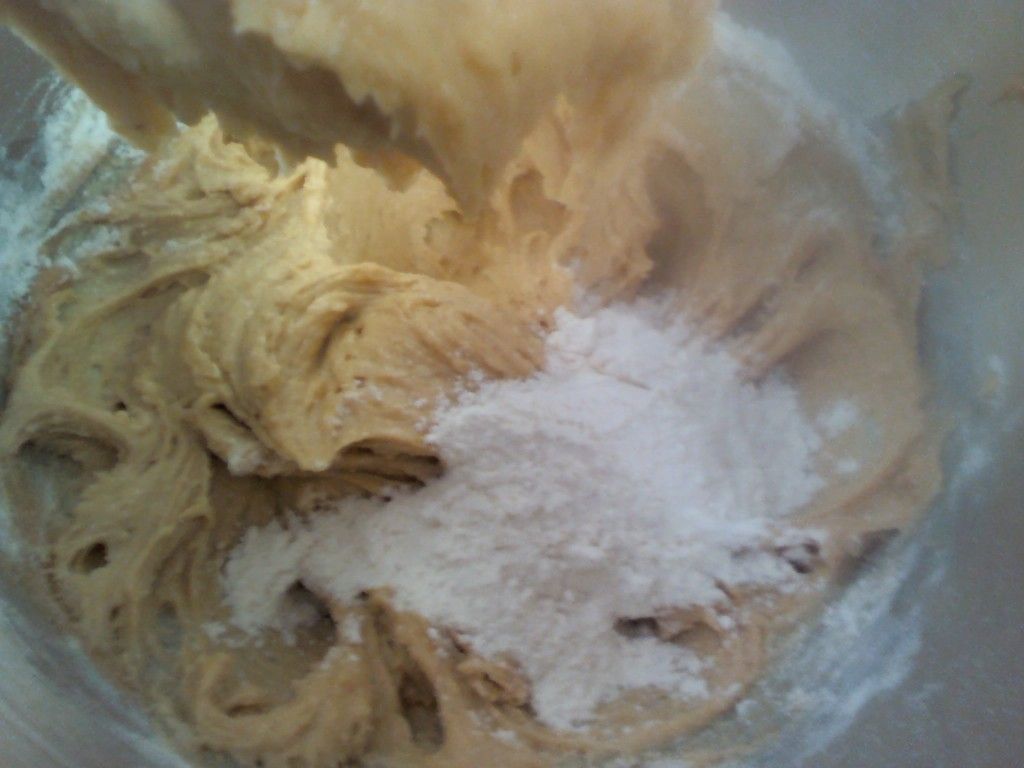 Stir in chopped white chocolate.
Refrigerate for at least three hours.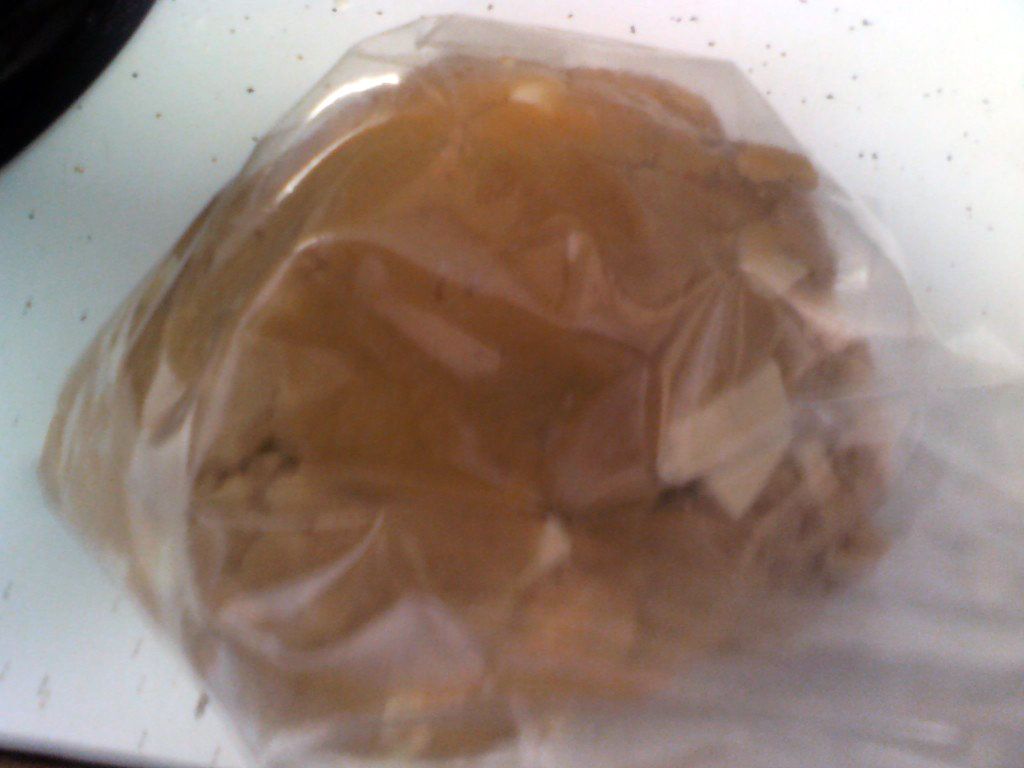 Preheat oven to 375 F. Roll the dough into 1 1/4 inch balls.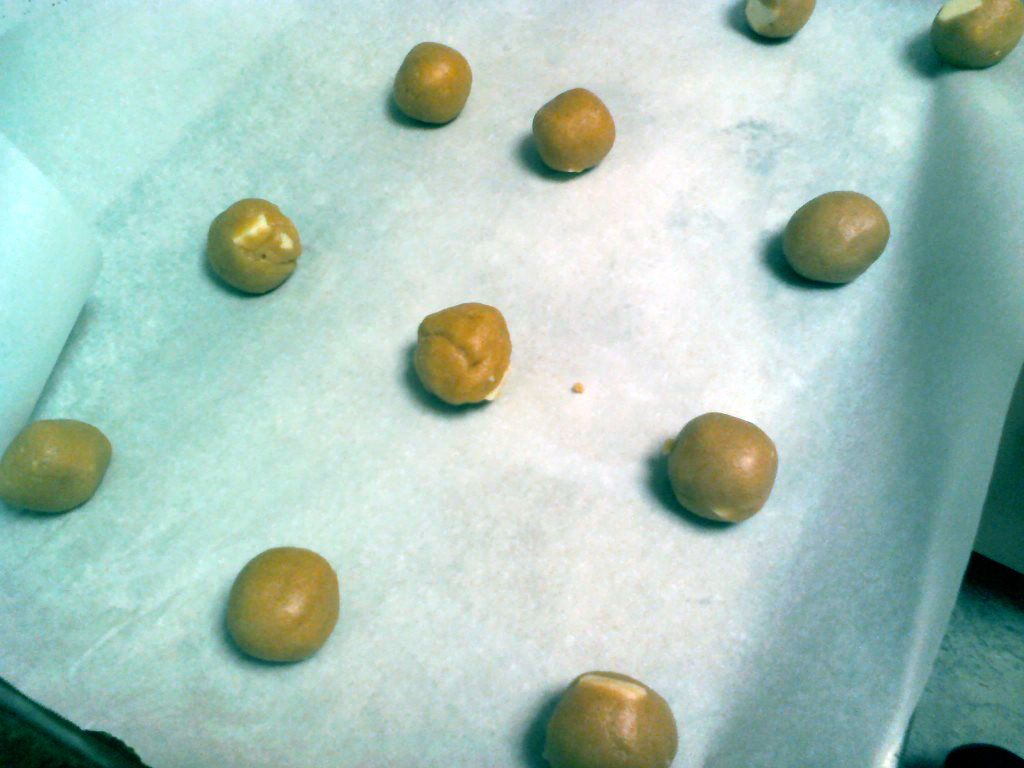 Flatten the cookies slightly with the back of a spoon.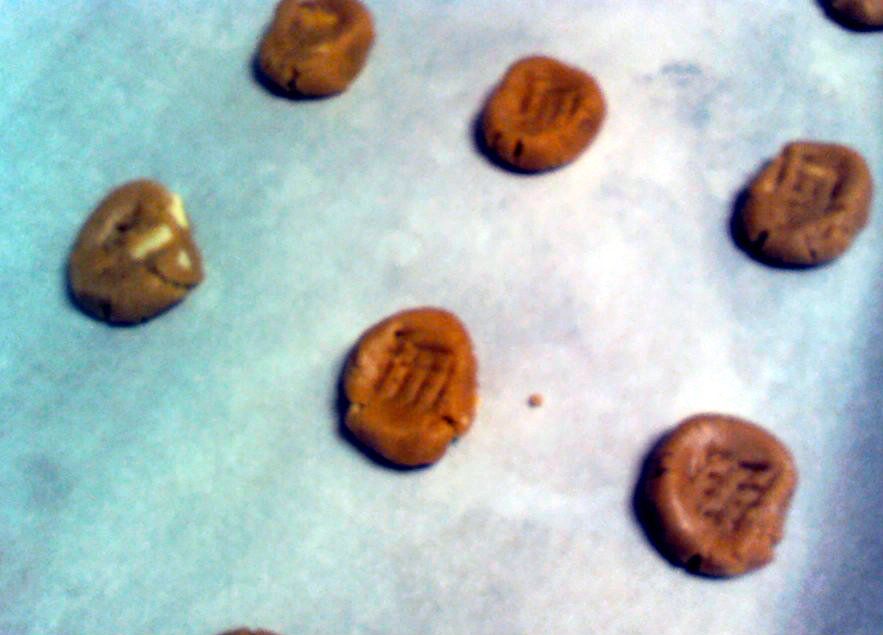 Bake until light brown, 8 - 10 minutes. Cool on cookie sheets for a minute, transfer to to rack to finish cooling.