It has been almost 2 months since we moved into this new place and I still have boxes every where. I think I am rebelling because I still don't have a working oven. This place just won't feel like home until I bake a delicious treat in the oven. I have been making do with preparing meals on the stove top and in the slow cooker.
Luckily for me I have friends and family who really don't mind me sharing borrowing their kitchen for a few hours as long as I leave a treat behind.
One of my favorite meals is stuffed peppers even though I don't actually eat the pepper itself, I just love the flavor they provide.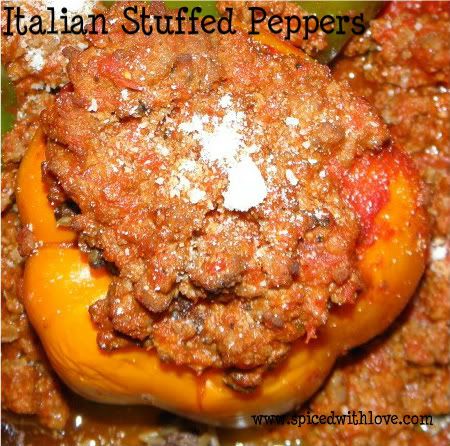 Ingredients
1 lb ground beef
6 peppers
1 c uncooked rice
1 jar tomato sauce
Parmesan cheese
Seasonings to taste
Salt
Pepper
Garlic Powder
Italian Seasonings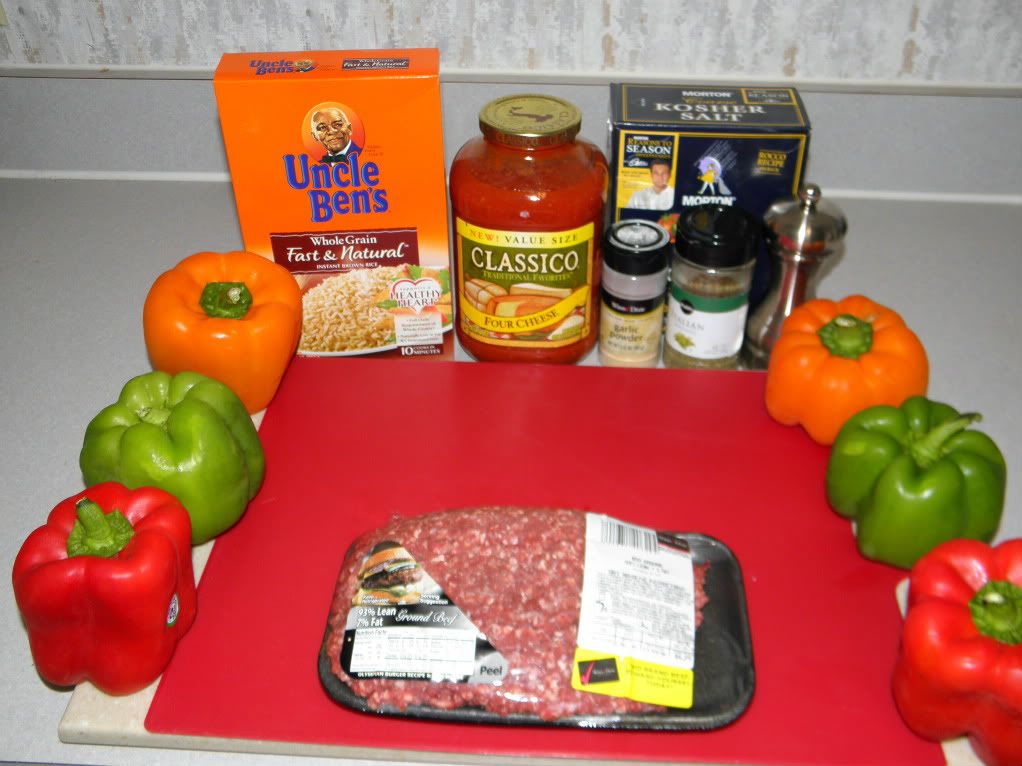 Directions
Cut tops off of peppers.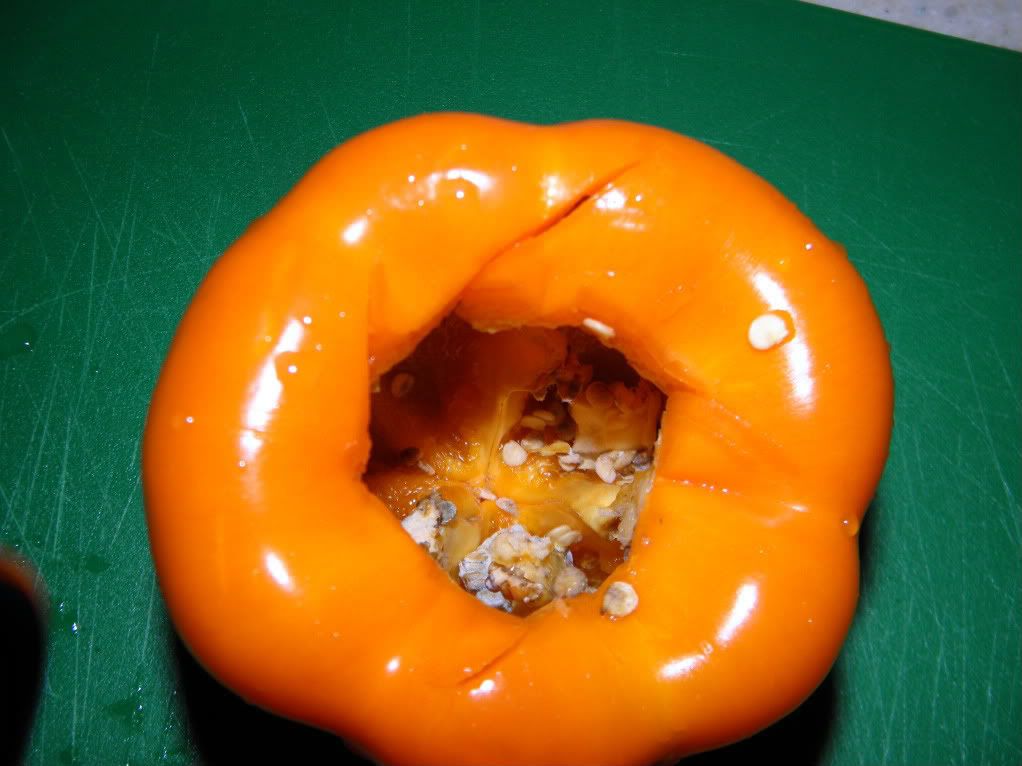 Scrape out seeds.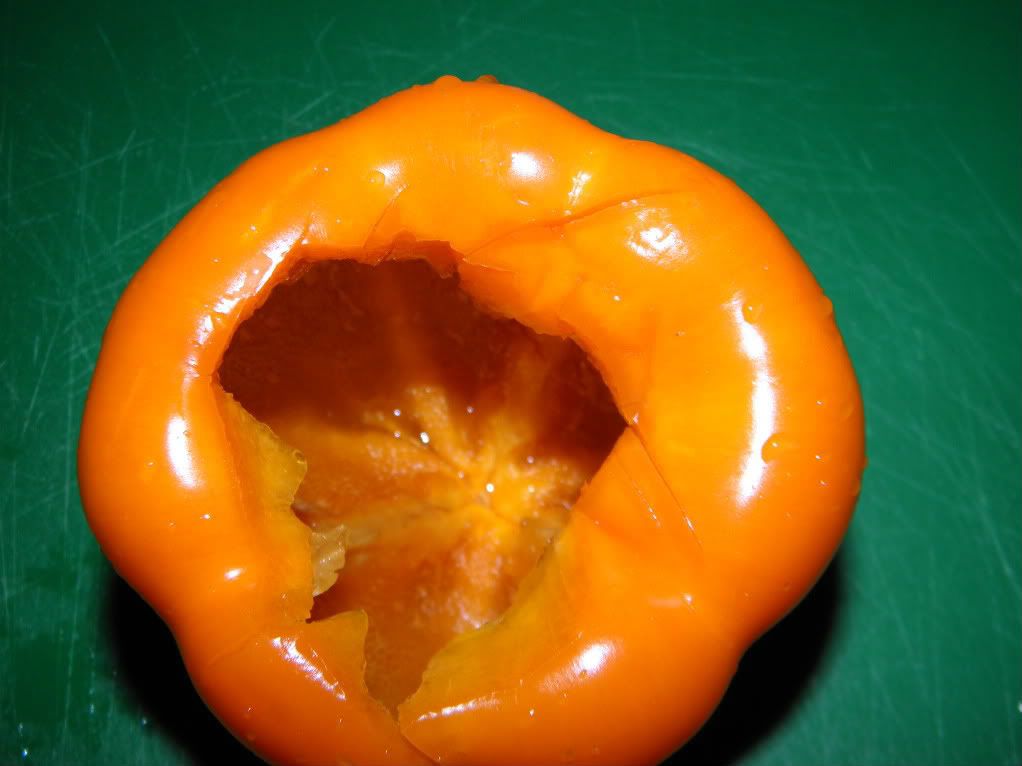 Place into baking dish.
Combine ground beef, rice and seasonings.
Fill peppers with ground beef mixture.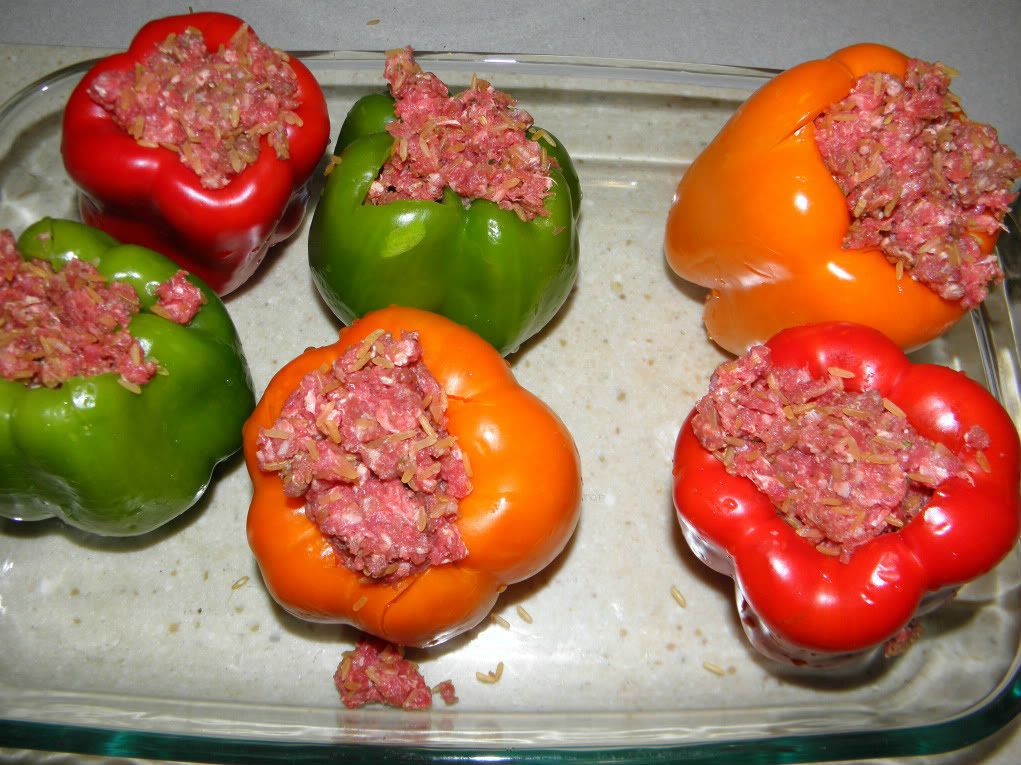 Pour sauce over peppers.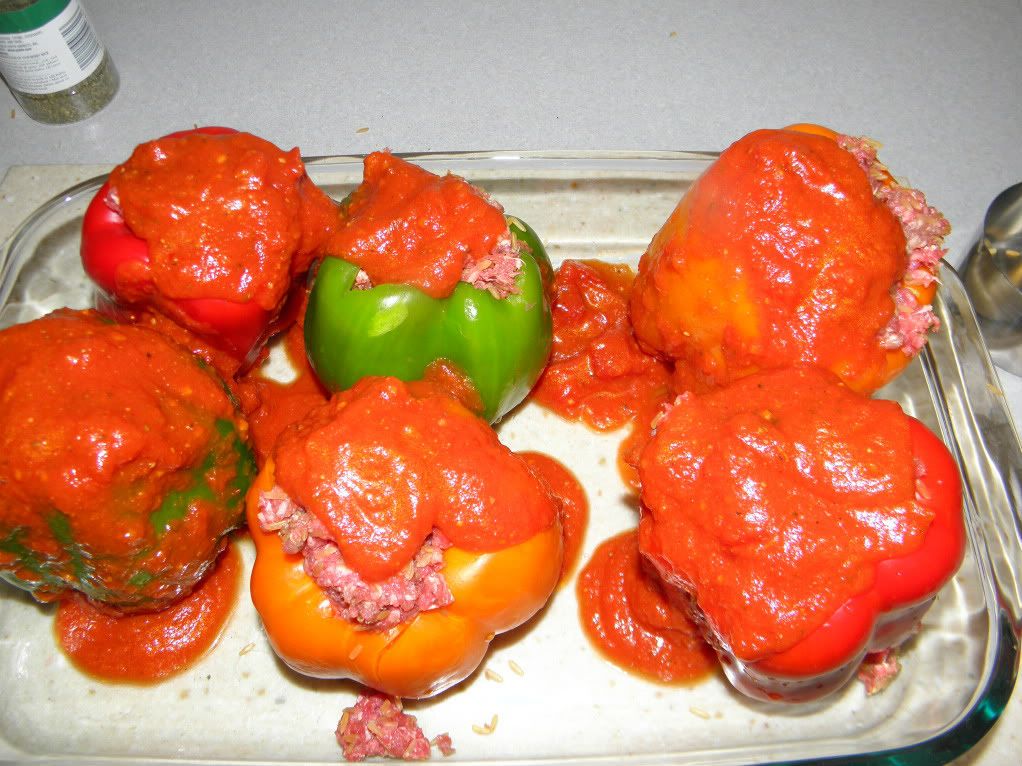 Bake at 400 F for 35 to 45 minutes, peppers should be tender.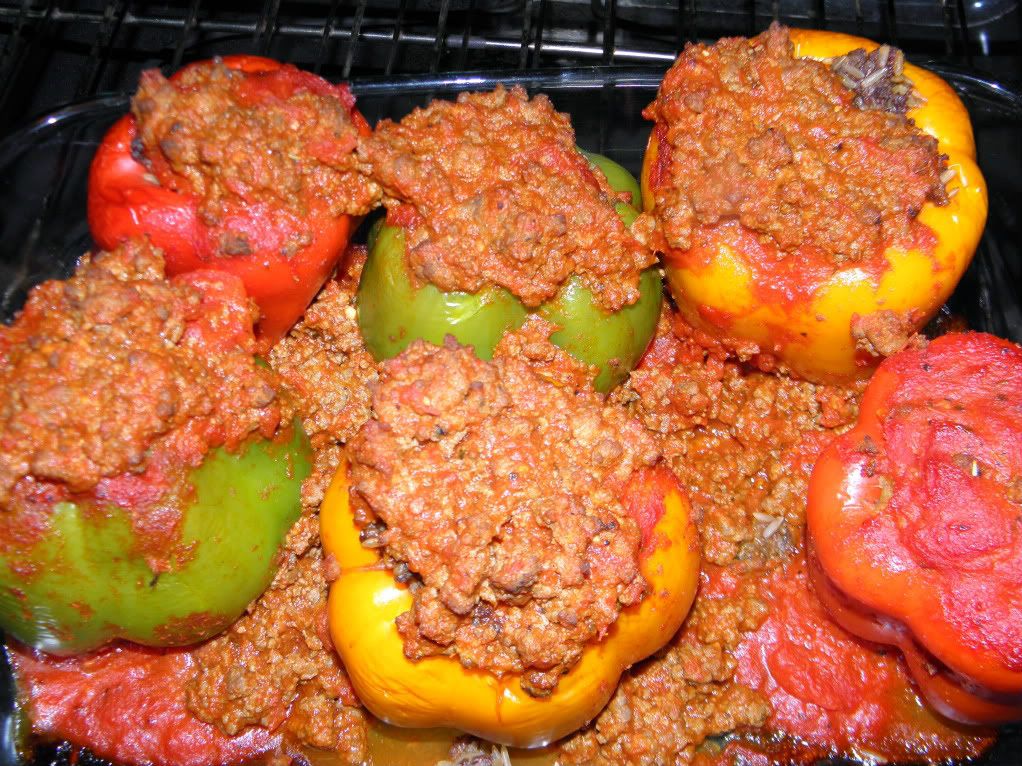 Sprinkle peppers with Parmesan cheese before serving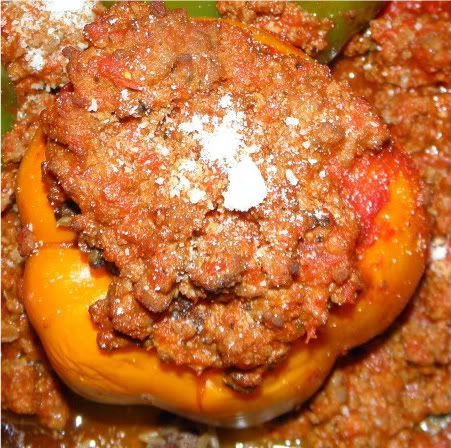 Enjoy!