I hope everyone had a happy and safe New Year. We had a completely wild and scandalous New Year's Eve. OK, not really we just sat at home with cocktails and a movies. But we could have if we wanted to. I did whip up some Jell-O shots that turned out pretty good. I will have to post a recipe soon.
Have you made any resolutions this year? I tend to make my resolutions on birthday. Last year I resolved to quit smoking and I am proud to say that on December 19, 2011 I was officially one year smoke free. This year I resolved to continue to be the best wife and stepmom I can be, to lose about 15 pounds and to do what makes me happy no matter what anyone else thinks.
For my blog I resolve to write at least three recipes a week and to post updates in Facebook daily. Tell me what you would like to see more of?
Since it is New Years and I know so many people have vowed to adopt healthy diet I will restrain from posting my coconut cake recipe. I will give you a few weeks to earn a treat. This is a healthy version of the kid's favorite, Fish Sticks. You can use any type of white fish in this recipe, I happened to have Swai in my freezer.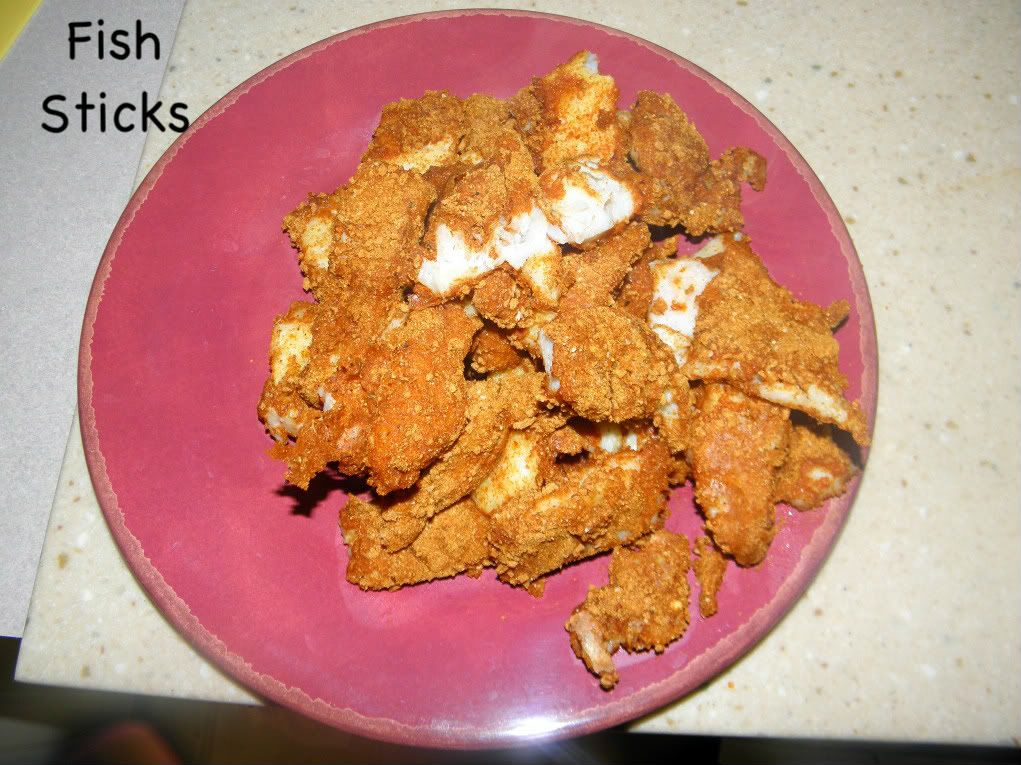 Ingredients
1 lb White Fish
1 cup Fiber One Cereal
2 Egg Whites
Seasonings to Taste
Garlic Powder
Old Bay Seasoning
Red Pepper Flakes
Salt
Pepper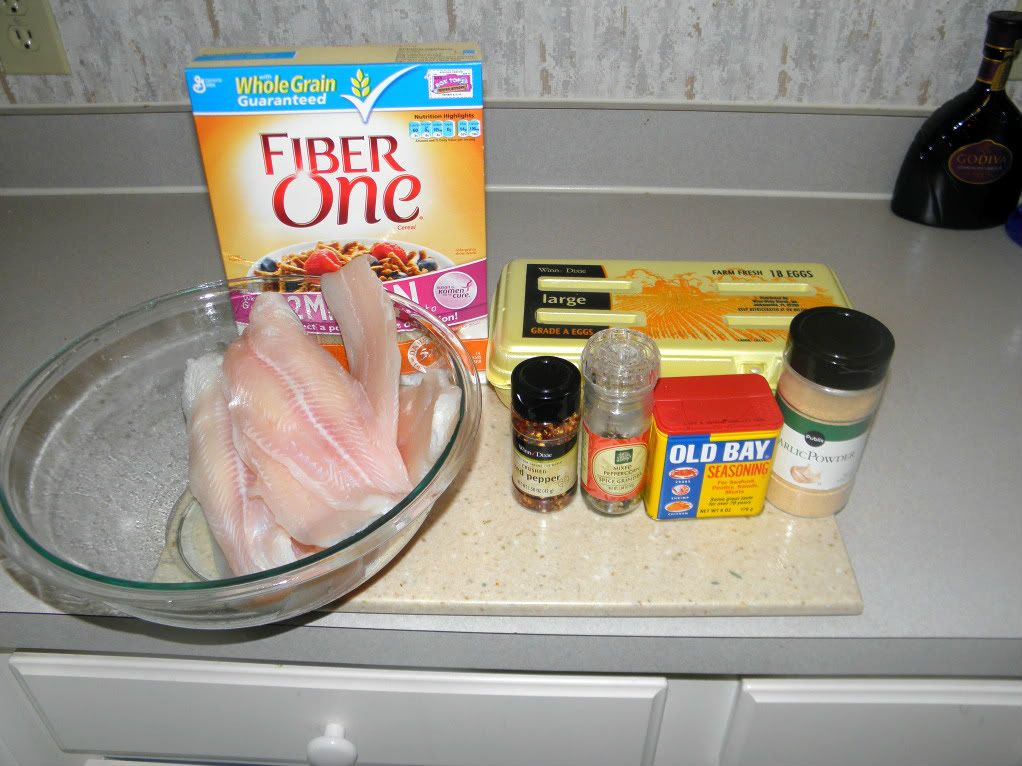 Directions
Preheat oven to 400 F
Add Fiber One Cereal and seasonings to the blender. Blend until well mixed and crushed.
Cut fish into strips.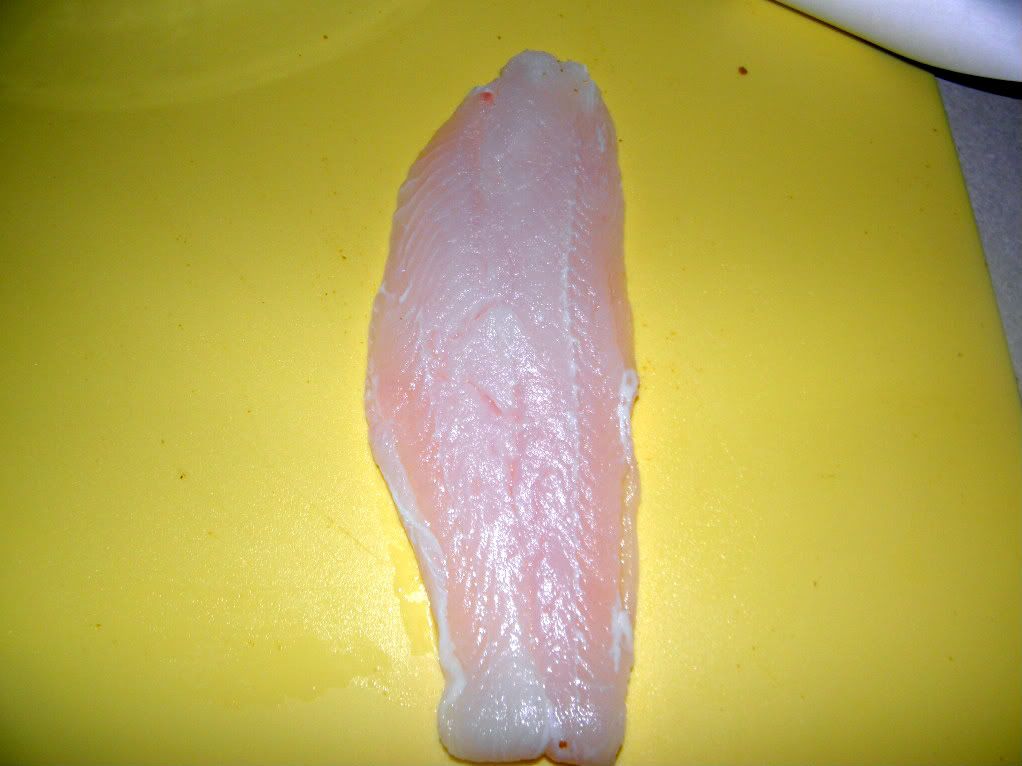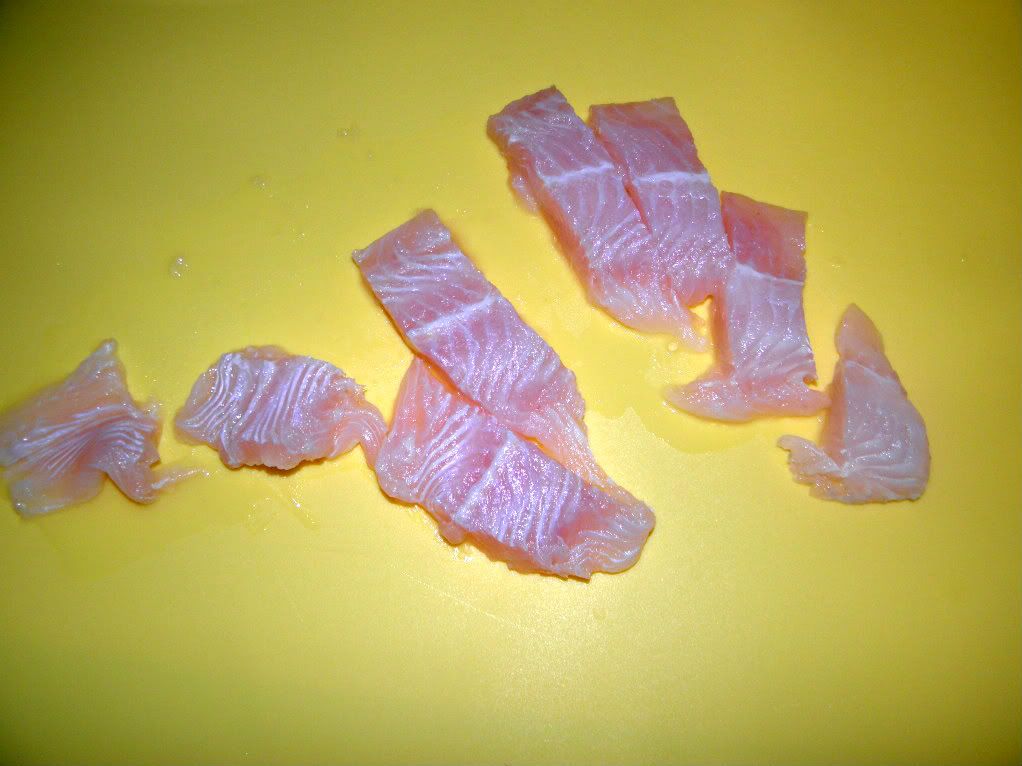 Dip the fish into the egg whites. (Ignore the bit of yolk that slipped through.)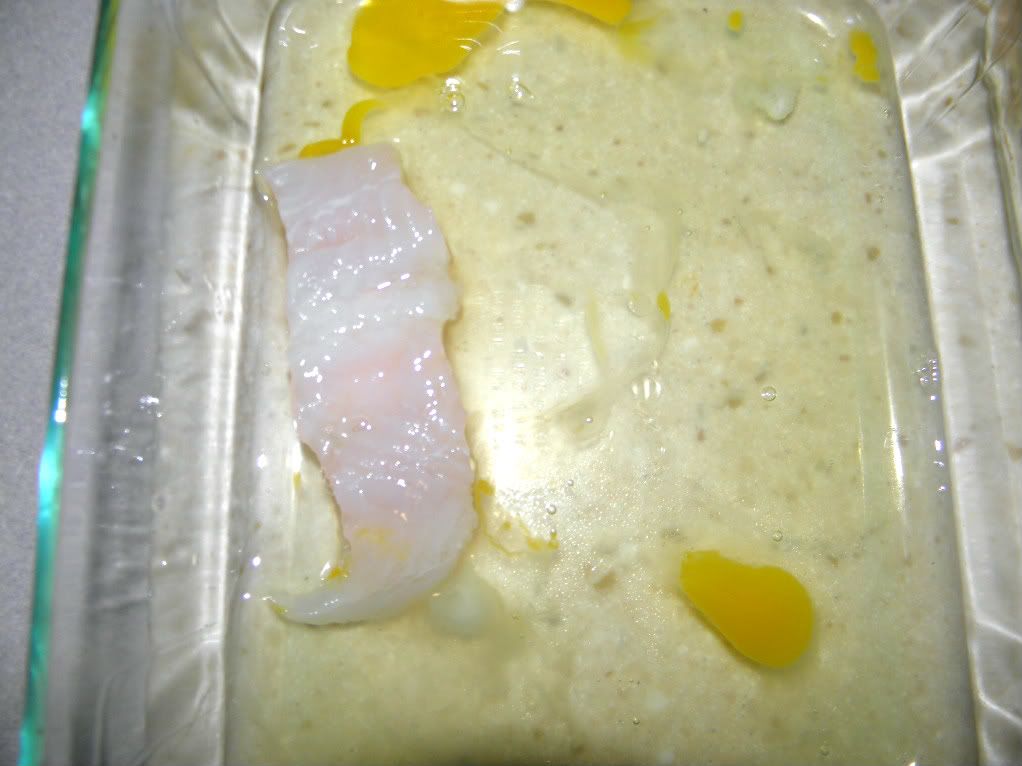 Coat with "bread crumbs".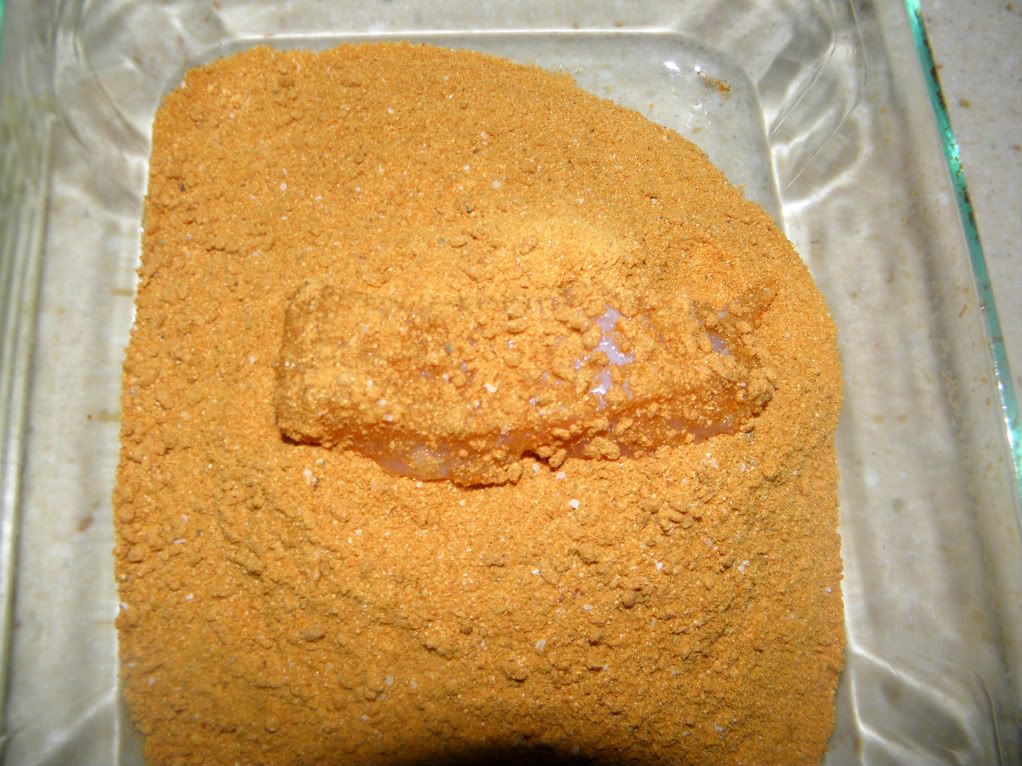 Bake for 15 to 20 minutes or until fish flakes easily when tested with a fork.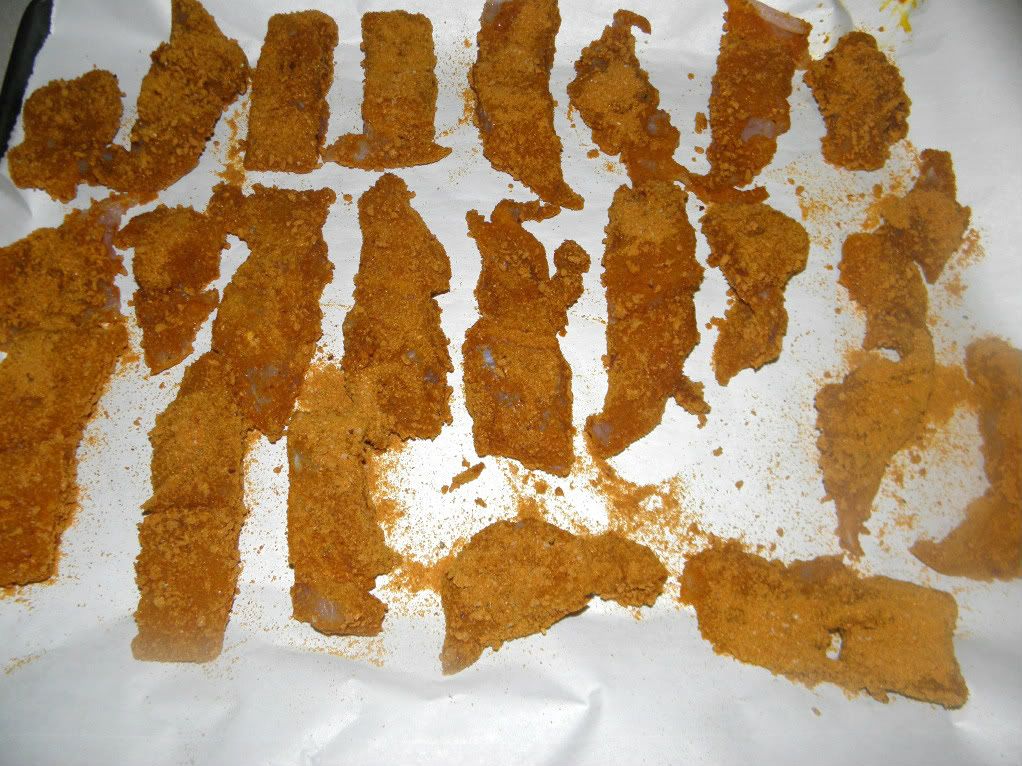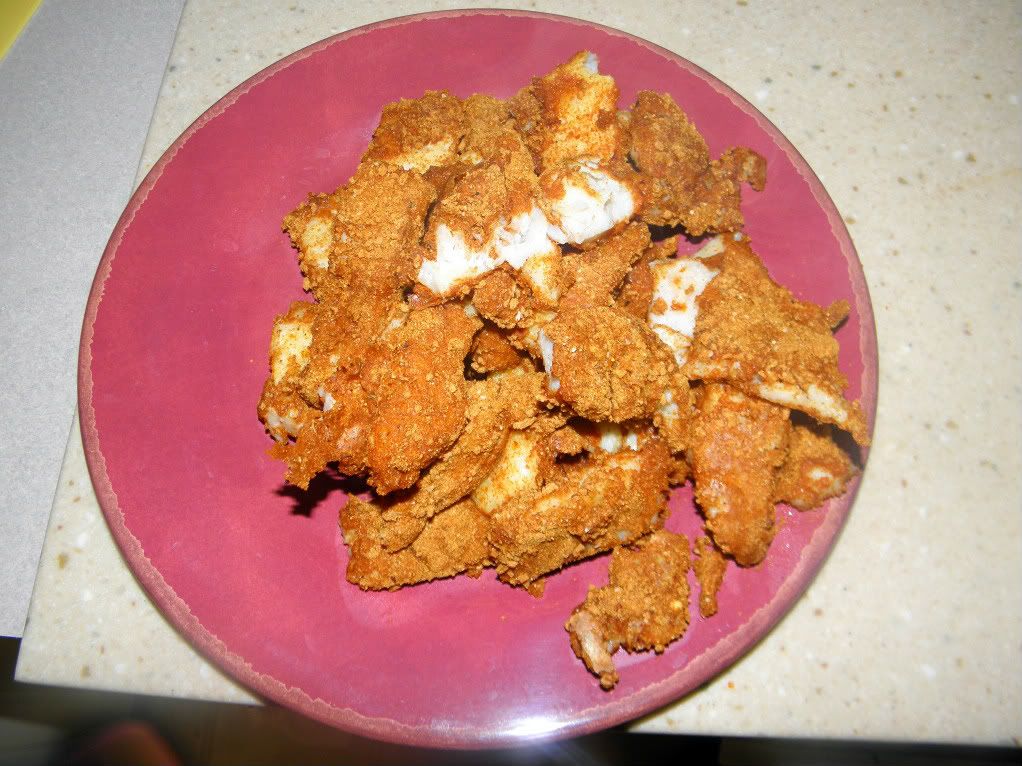 Nutritional Info
Serving size 4 oz
Calories: 126 Carbs: 14 Fat: 2 Protein: 19