It's Thursday and do you know what that means? It means that it is ladies night and at most establishments ladies get to drink free! WooHoo! Oh wait, I forgot, I'm married and a homebody and not 20something anymore, so ladies night doesn't actually mean anything to me. But in case you want to partake in Thirsty Thursday here is an an easy and delicious cocktail.
I actually came up with with this on Christmas Eve. I was excited earlier in the day when I discovered that Pinnacle vodka was on sale at my local liquor store. I stocked up on my favorites and decided to try out the cookie dough flavor. So, it was after 11:00 I had cookies baking in the oven, I was wrapping presents and watching my favorite Christmas movie, Die Hard and I decided I had to have a cocktail and Santa might want one too. And Voila, the Cookies and Milk Martini was born.
Some notes before I get to the recipe.
*Use equal parts of all the ingredients if you want to make more than one drink.
*You can also rim the glass with cookie crumbs
* I happened to have milk at home, but you can use half & half or cream, or whatever you use in your coffee.
*If there are any typos it is because I had to drink a martini before writing this entry.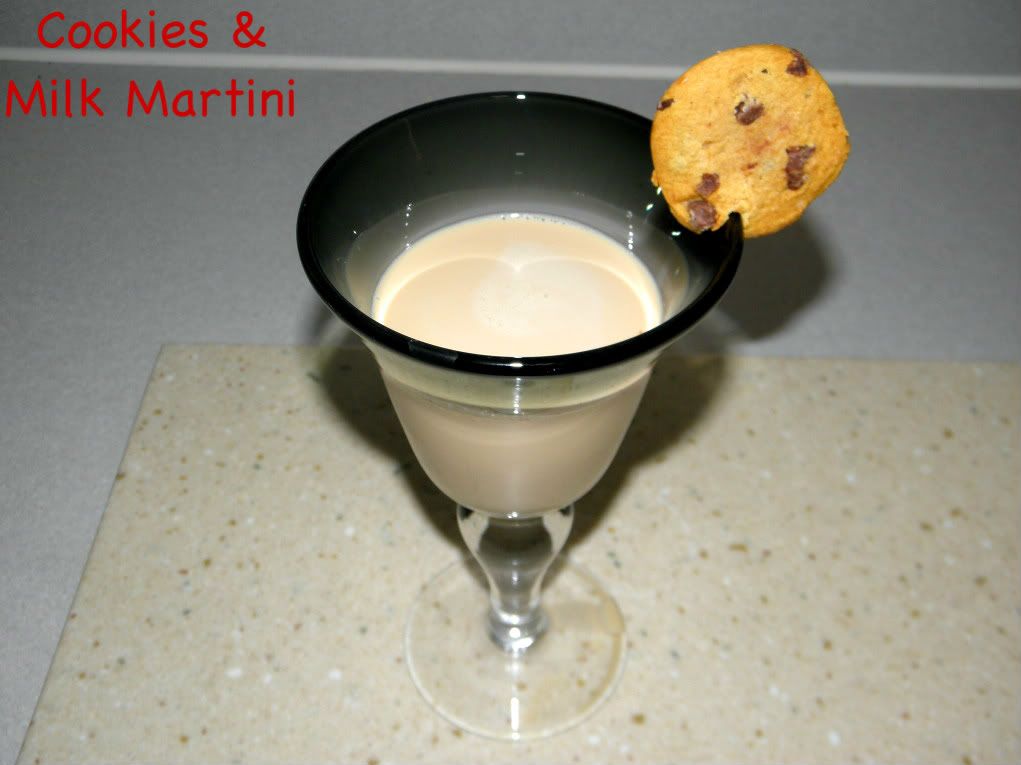 Ingredients
1 shot Pinnacle Cookie Dough Vodka
1 shot Godiva Chocolate Liqueur
1 shot Milk
Soft Cookies for Garnish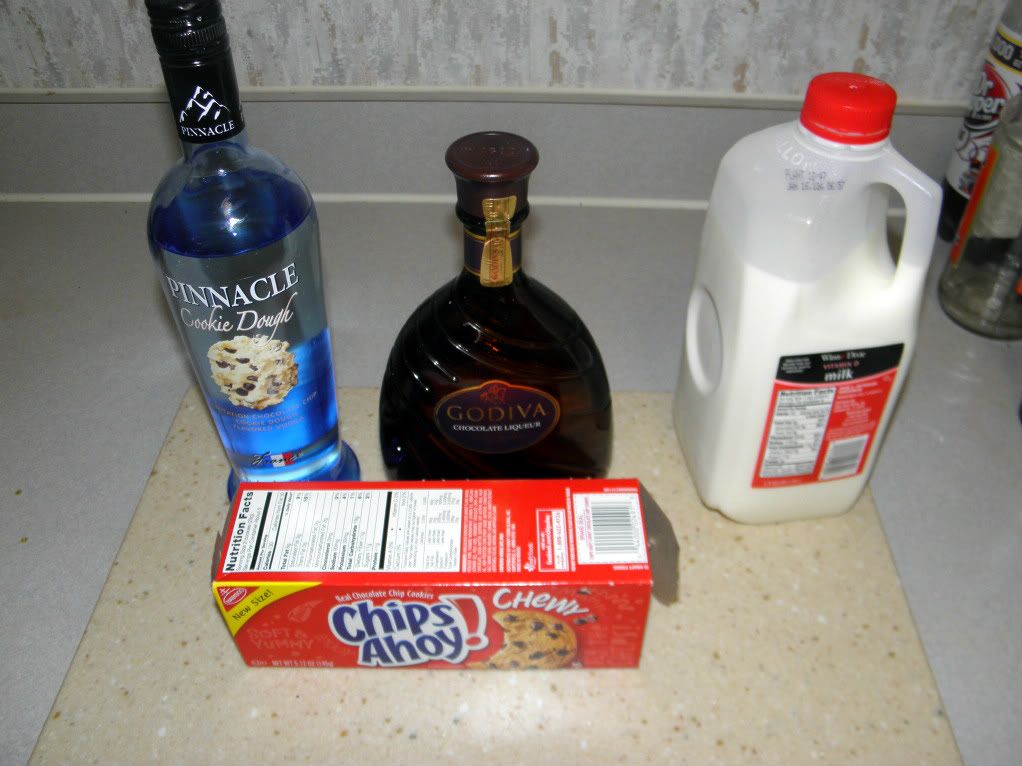 Directions
Take one shot of the Pinnacle Cookie Dough Vodka.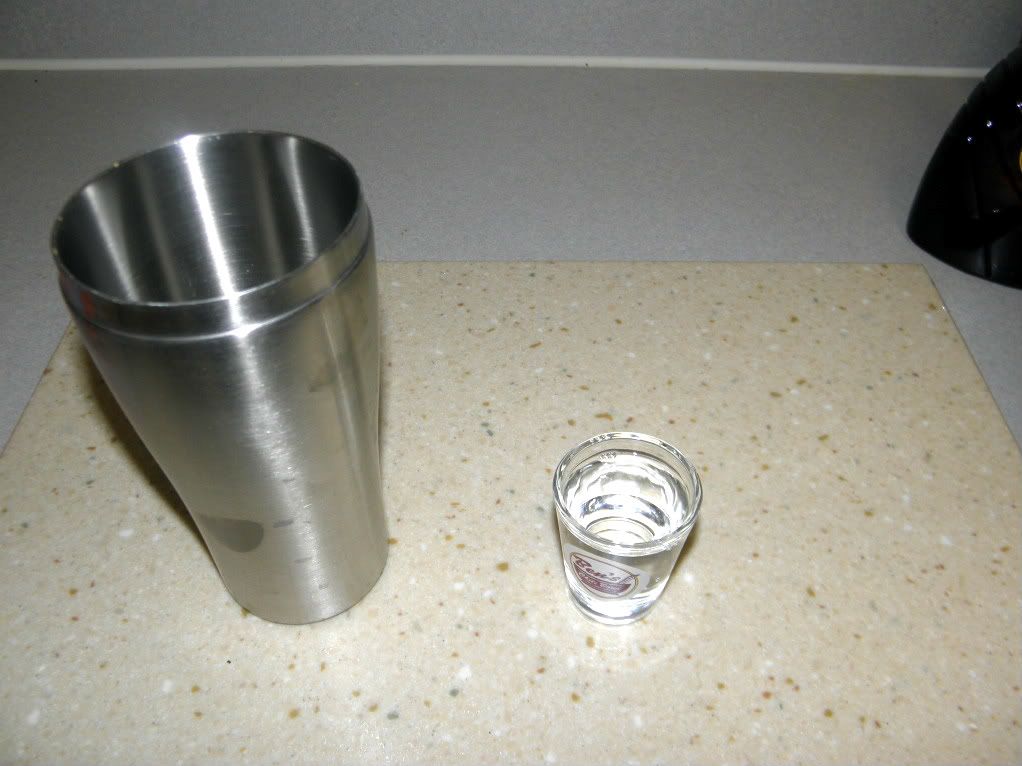 Take one shot of the Chocolate Godiva Liqueur.
And finally take one shot of the milk.
Combine in a shaker.
Add Ice.
And Shake,Shake, Shake, because I like my martinis shaken not stirred.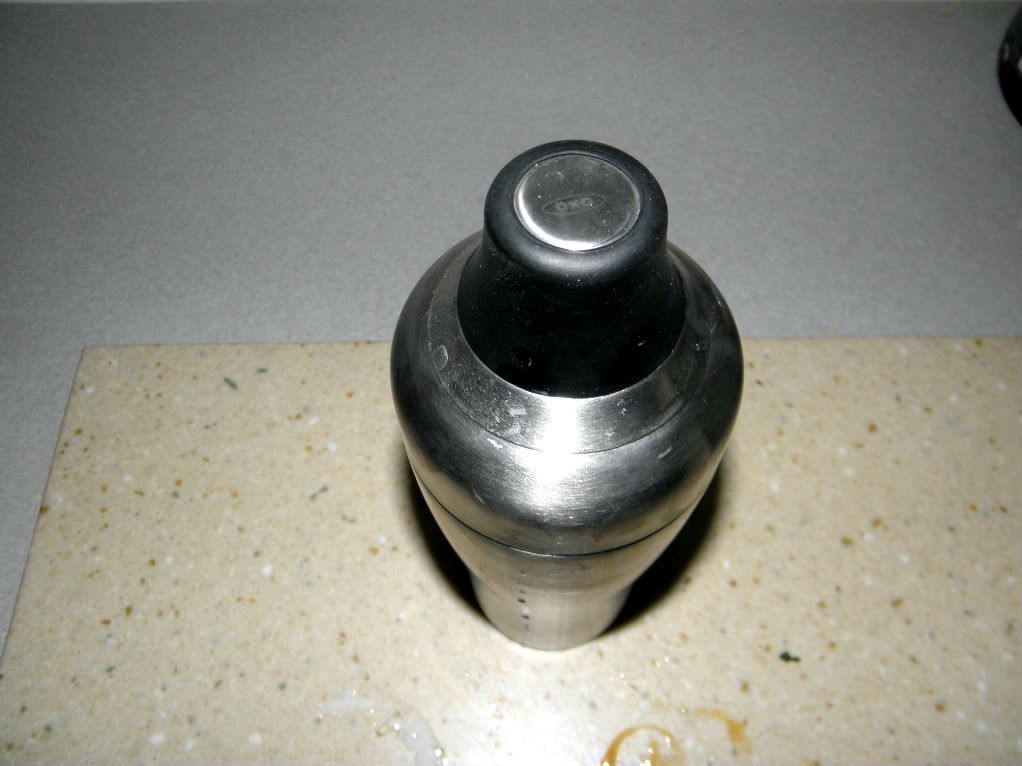 Pour into martini glass.
Garnish with Cookie.
Toast yourself and enjoy!